RV Technical Institute How-Tos
Basic how-tos including backing up, electrical systems, propane, sewer equipment, water, and winterizing your RV.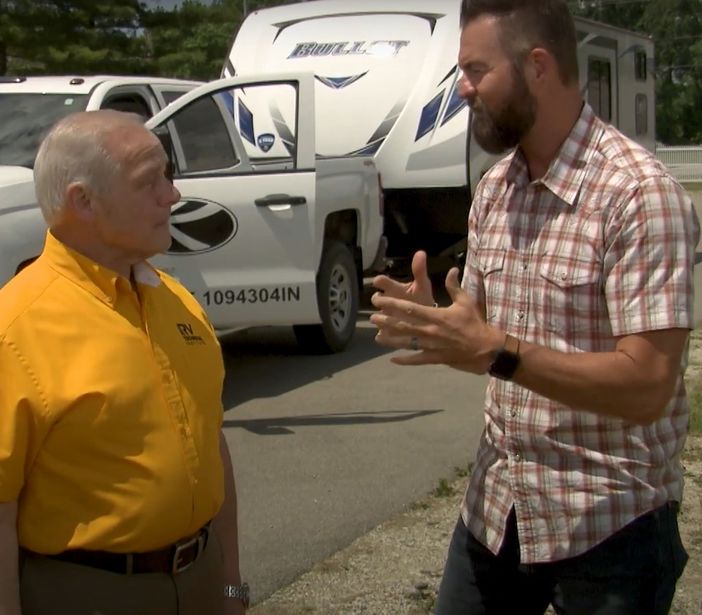 ROAM Academy 101 – RV Cooking Basics and Essentials
Lentine Alexis is a seasoned chef, RVer, and athlete who combines her love of nature with her love of cooking. Through ROAM Academy, Lentine shares her tips on cooking essentials such as tools, ingredients, and basic skills.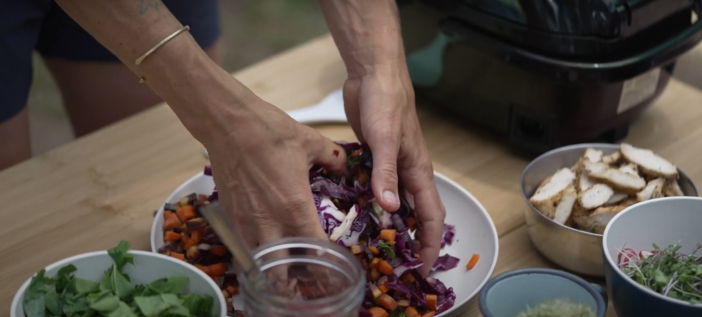 ROAM Academy 102 – A Chef's Recipe Guide for Delicious Meals on the Road
Lentine Alexis is a seasoned chef, RVer, and athlete who combines her love of nature with her love of cooking. Through ROAM Academy, Lentine shows how to make some of her favorite recipes, and inspires people to cook using natural ingredients.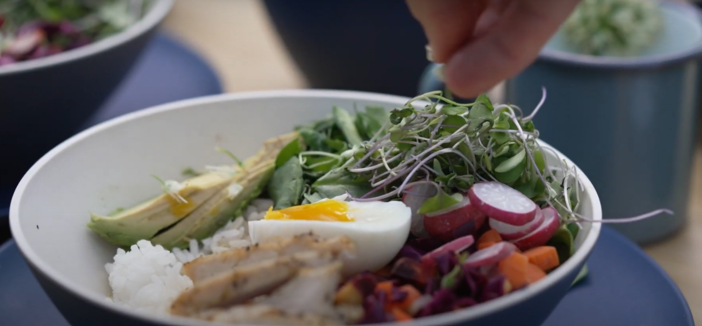 Boston Rob's How-Tos
Reality TV stars, Rob Mariano and his wife Amber, show how easy it is to travel in an RV. They cover everything from hooking up electric to starting a campfire.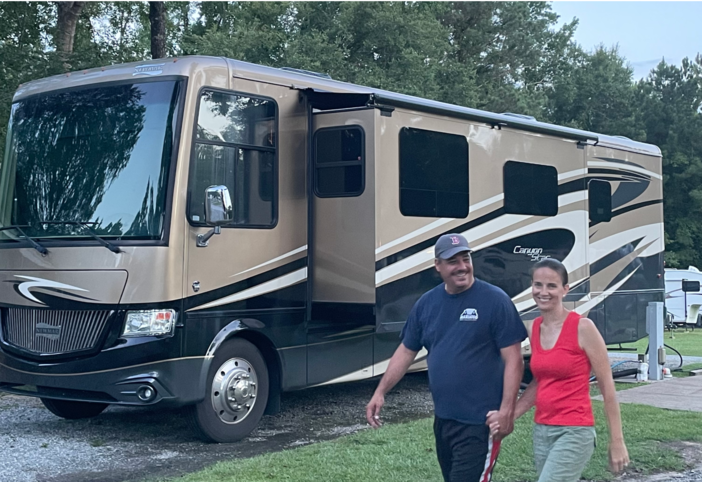 ROAM Academy 102 - Set-up, Navigation, and Prepping for the Road
Kina's classes are for families that want to hit the road in an RV and cover his 102 classes cover how to tow, gear lifts, how to boondock and go off-grid, setting up camp, how to keep kids entertained on the road, navigation apps, and more.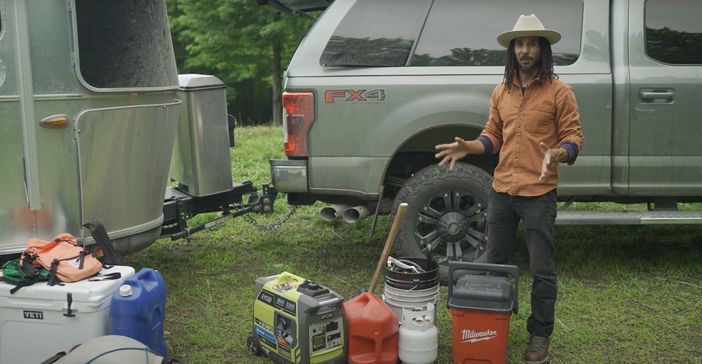 ROAM Academy 101 - What to Know Before Hitting the Road
Kina Pickett and his family have clocked more than 26,000 miles in their RV. But Kina remembers what it's like to be a new RVer and shares his guide to choosing your RV, essential tools, and what to know before hitting the road.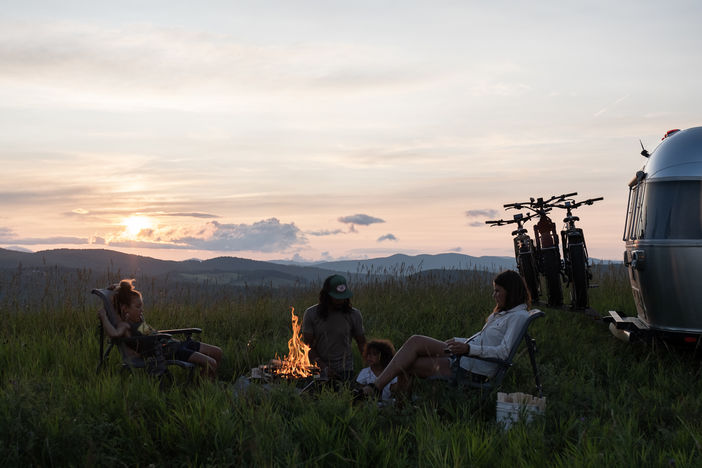 Outside's Top Tips and Tricks for New RVers
How do you find a legal dispersed campsite? What are the essential tools every RVer should have on hand? Are there any tips for greener RVing? What do you need to know about camping etiquette? Outside Magazine and Go RVing joined forces to create a series of how-to videos and tips and tricks for new RVers to answer all of these questions and more.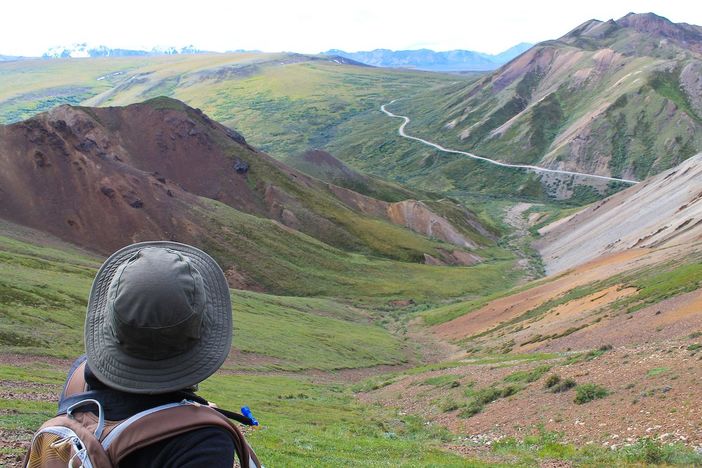 Wade Holland's Tips for First-Timers
Wade Holland and Abby Wren share their tips on how to find the best RV camping spots, how to hitch and unhitch a towable RV, and what they pack when they Go RVing.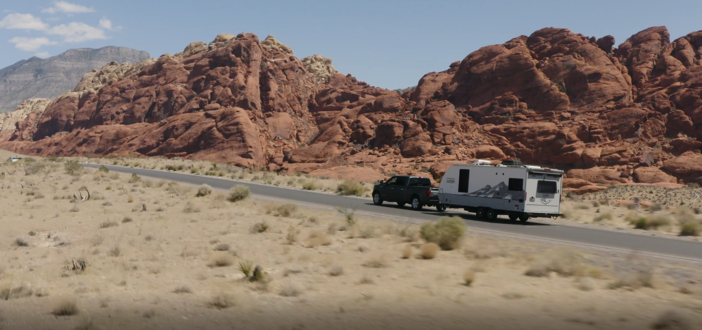 Matt Light's How-Tos for New RVers
Matt Light, former offensive tackle for the New England Patriots, is an enthusiastic and experienced RVer. Through a series of how-tos, he answers your questions about RVing for the first time and shows you how to get started.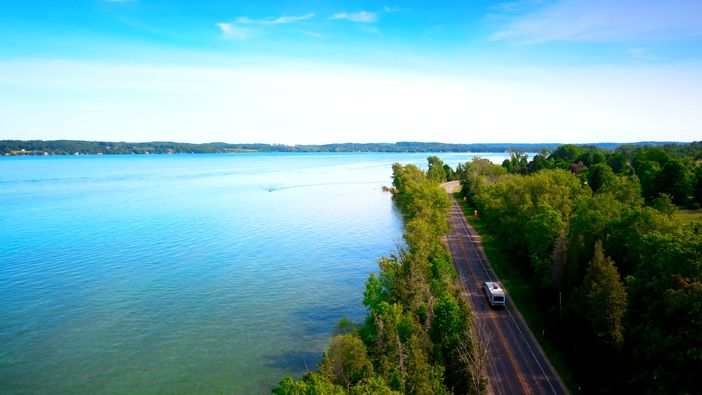 Why I Loved RVing - A Guide to Accessible RV Options
RVing on the great American highway is something I've wanted to do for years, but I never imagined it would be possible because I use a motorized wheelchair. However, thanks to more and more companies now making an effort to be inclusive, RVing has never been more wheelchair-friendly!
10 Tips for New RV Owners
Hitting the open road in an RV and exploring America is on the top of many people's bucket lists. And why shouldn't it be? Traveling by RV is an incredibly flexible, and incredibly fun way to see our country's backroads and byways, and its most magnificent places. RVs can also be used as guest houses, home offices, and basecamps for tailgating and day tripping. When you buy an RV the fun does really start on day one, but so does the learning curve. Anyone can own and operate an RV—but there are a lot of things to learn along the way. Thankfully, Go RVing is here to help you learn those things quickly so you can head out there and start exploring with confidence. Here are ten quick tips for new RV owners that will help you conquer the learning curve and take your seat around the campfire under a sky filled with sparkling stars.
Top Tips for RVing with Kids
We are so thrilled that your family is starting RVing! We know that there seems like so much to learn just to get started and we are here to help. RVing has changed our life for the better and we bet it will change yours too. Here are the top 5 things we wish we knew before we started RVing with our kids.
Top 10 Tips for New RV Owners Traveling with Pets
Pets and RVs just seem to go together for many people. A primary reason for buying and traveling in an RV is so you can take your pets with you. In fact, according to a survey conducted by Go RVing, 68% of RV owners bring a pet with them. If you are a pet owner new to RVing, or an RVer with a new pet, there are many things to research, learn and consider to help make traveling with your pet a pleasant experience for both of you.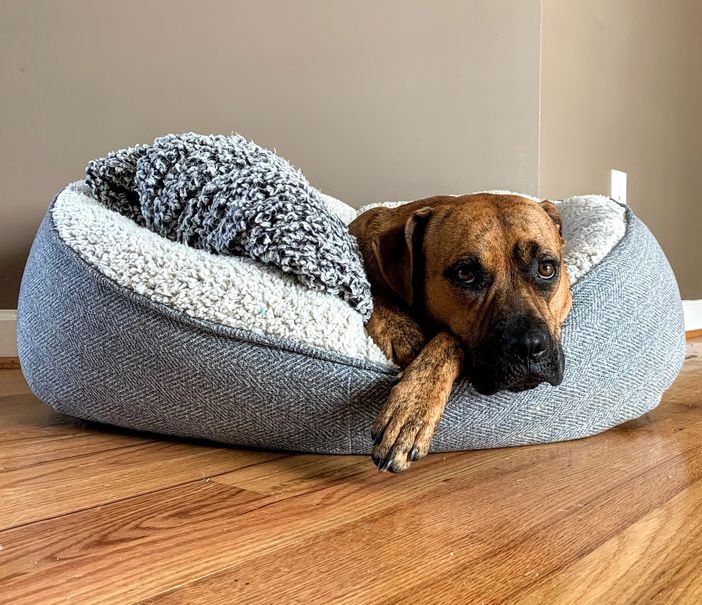 Camping 101 For Kids
So, your family has decided to go RV camping and maybe you're not as psyched as they are? After all—this can't be a real vacation, right?! Actually, it's probably going to be one of the best vacations you've ever had! I've been camping my whole life so I have some great tips to share with you on how to make your camping trip an awesome adventure!
Helpful Tips for Driving a Class A Motorhome
The call of the open road is a dream of many individuals and families. North America is loaded with beautiful, scenic, historic, and family-friendly destinations that can fill a lifetime of adventure—all made super convenient from the comfort of a Class A motorhome.
What First-Timer RVers Wish They'd Known
Deciding on what type of RV to buy for your lifestyle, budgeting for the extra expenses, emptying the grey water tank (if you even know what that is!), learning how to back into a campsite space—the list of things RV owners need to know is seemingly endless. While it might appear daunting at first, it's clearly achievable when you consider the millions of happy new RV owners traveling the roads this year!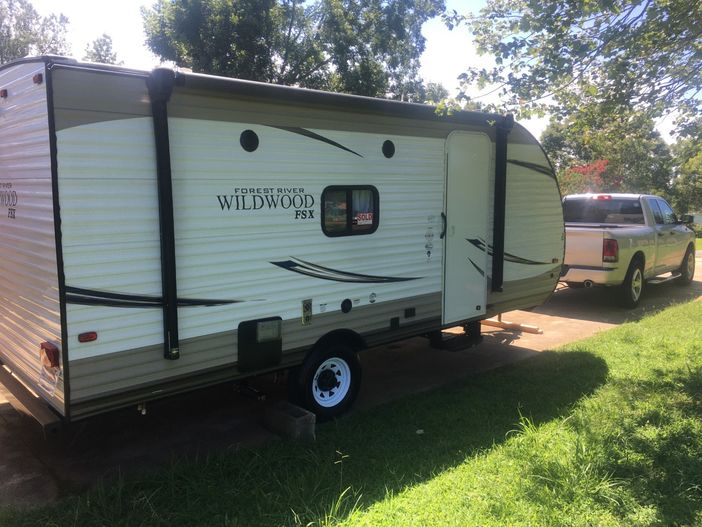 10 Tips for Cooking in an RV
Figuring out what to cook can be one of the more challenging aspects of traveling in an RV. Operating in a tiny kitchen space, with limited storage, all while living in a state of transit isn't exactly easy to jump right into. That's why we're sharing our top tips to make cooking in your RV feel less stressful and more like a vacation!
Tips for Overcoming a Fear of Towing
I love helping people get started camping, especially those jumping in alone. Many people write to me expressing a desire to join in all the fun. When I ask what is stopping them, the most common reply I hear is a fear of towing. I understand and want to help put your mind at ease. I have a few steps to overcoming a fear of towing.
Leave no Trace at the Campground
If you're new to camping, you may not be familiar with the seven principles of Leave No Trace. If you're already an outdoor enthusiast, have you thought about how they apply at the campground? The principles provide easily understood guidelines for how to have a minimal impact when in the outdoors. With the growing number of people camping and having a bigger impact on wildlife and the environment, these principles are extremely important.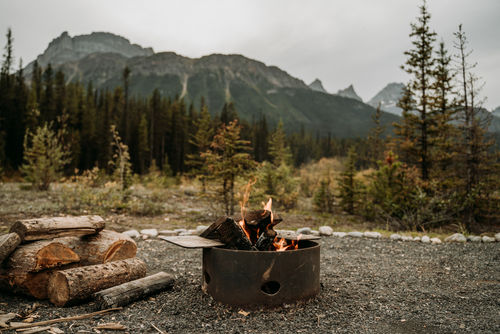 RVing with Grandchildren
Experienced RVer Jeanne Gaffney shares how RVing has changed her relationship with her grandchildren and offers her tips so you can do it too.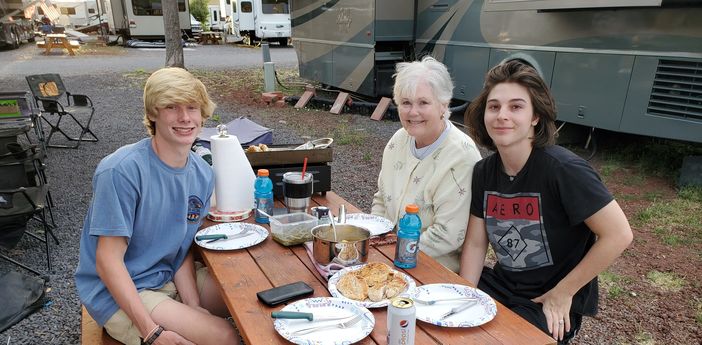 Want to learn more?
Send us your email to get helpful tips and useful information from our partners.