Setting out for unfamiliar territory on an RV trip is exhilarating and loads of fun, but it does require some advanced planning and preparation.  How will you find the right campground for you and your rig? How can you find good stops along the way and places to refuel or pick up necessary supplies? While the best road trips do require a bit of homework, there are many great apps that can help make trip planning a breeze.
Smartphones make it easy to access all of the information you need to plan your stays and stops. You can even make campground reservations right from the road (but not while driving, of course!). Here are six of the best trip-planning apps for RVing:
Roadtrippers
Roadtrippers has long been a favorite for travelers looking for amazing roadside attractions. The website has cultivated a collection of the best cultural, historic, and natural sites, each with colorful descriptions. The app offers navigation and allows you to also search for campgrounds and a variety of RV service locations. Upgrading to the Pro version gets you extra features, including the ability to save maps offline, collaboratively plan trips and avoid ads. Roadtrippers can be used as a stand-alone app, but it is also part of the Togo RV app, which has a robust set of offerings for RV maintenance, news, and more.
Campendium App
Campendium bills itself as being "created by campers for campers." Whether you are seeking a free off-the-grid site or a high-end resort, Campedium's website or app can help you find it. In addition to listing amenities, each park profile also includes information about cell signal availability, something today's travelers will appreciate, especially those working or schooling from the road. Readers contribute reviews and photos, helping you get a full picture of each campground. The website also includes links to blog posts, which is another way to get more insight into a park. In addition to listing campgrounds, Campendium helps users find dump stations and parking.
KOA Camping App
With over 500 campgrounds across the U.S. and Canada, KOA Kampgrounds is North America's most prolific campground chain. In addition to great parks located near popular destinations, KOA also has a network of roadside parks, perfect for convenient overnight stays. The KOA Camping app makes it easy to find both. Search by name or by location, or use the handy map feature. Park profiles include pertinent details about the amenities. Plus, you can book directly from the app or easily call the campground. In addition to trip planning features, the KOA app makes it easy to track your Value Kard rewards.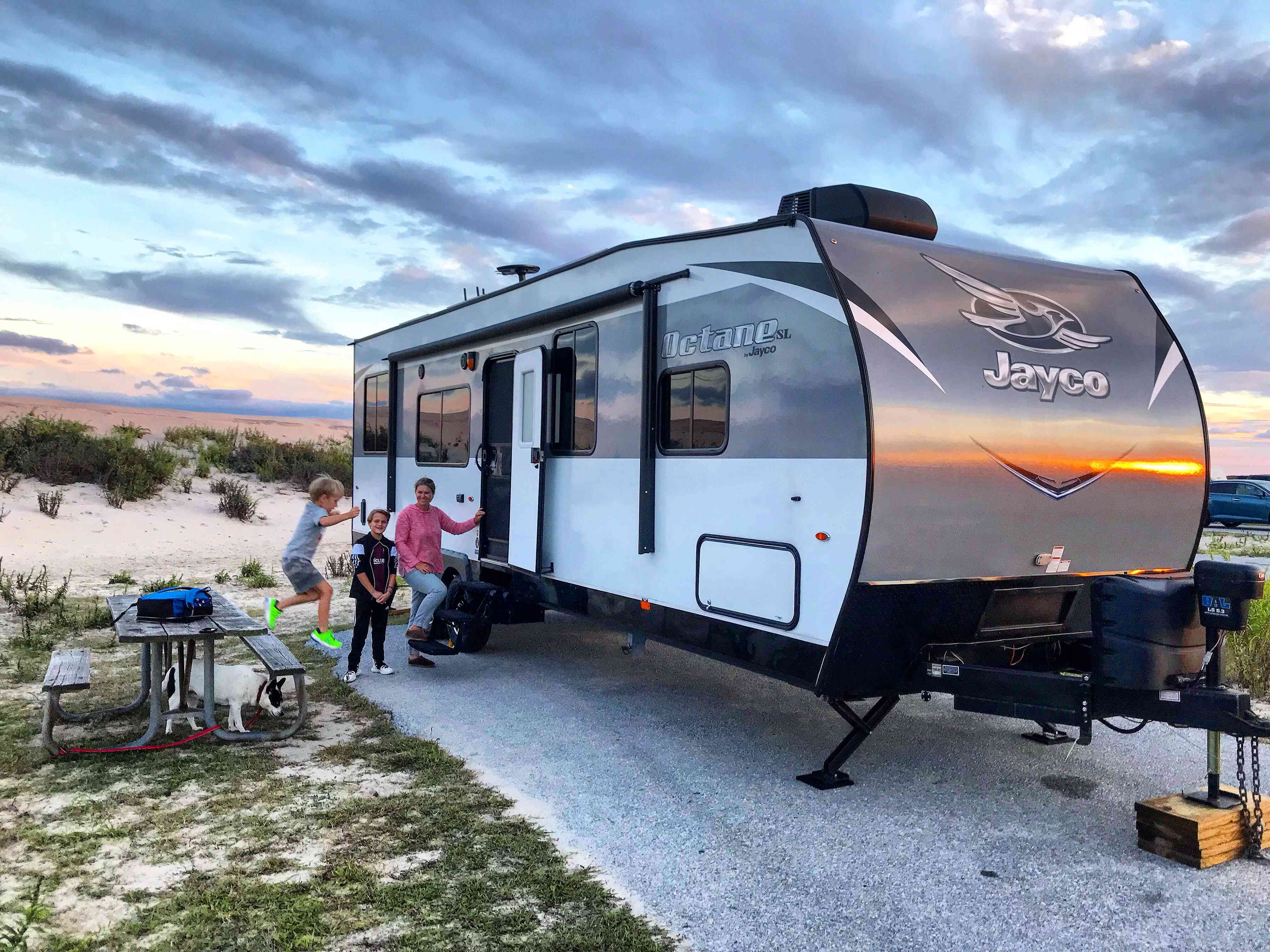 Jellystone Park App
Like KOA, the Jellystone Park chain has locations across the U.S. and Canada, with over 75 locations dedicated to family fun. The Jellystone Park app helps you find campgrounds and explore which recreational opportunities are featured at each. In addition to finding parks, the Jellystone Park app is useful while you are onsite, offering campground maps, as well as activity and character appearance notifications, ensuring you don't miss out on a moment of the fun. It also allows you to track your Club Yogi rewards and includes fun games to keep kids busy on long rides to the campground.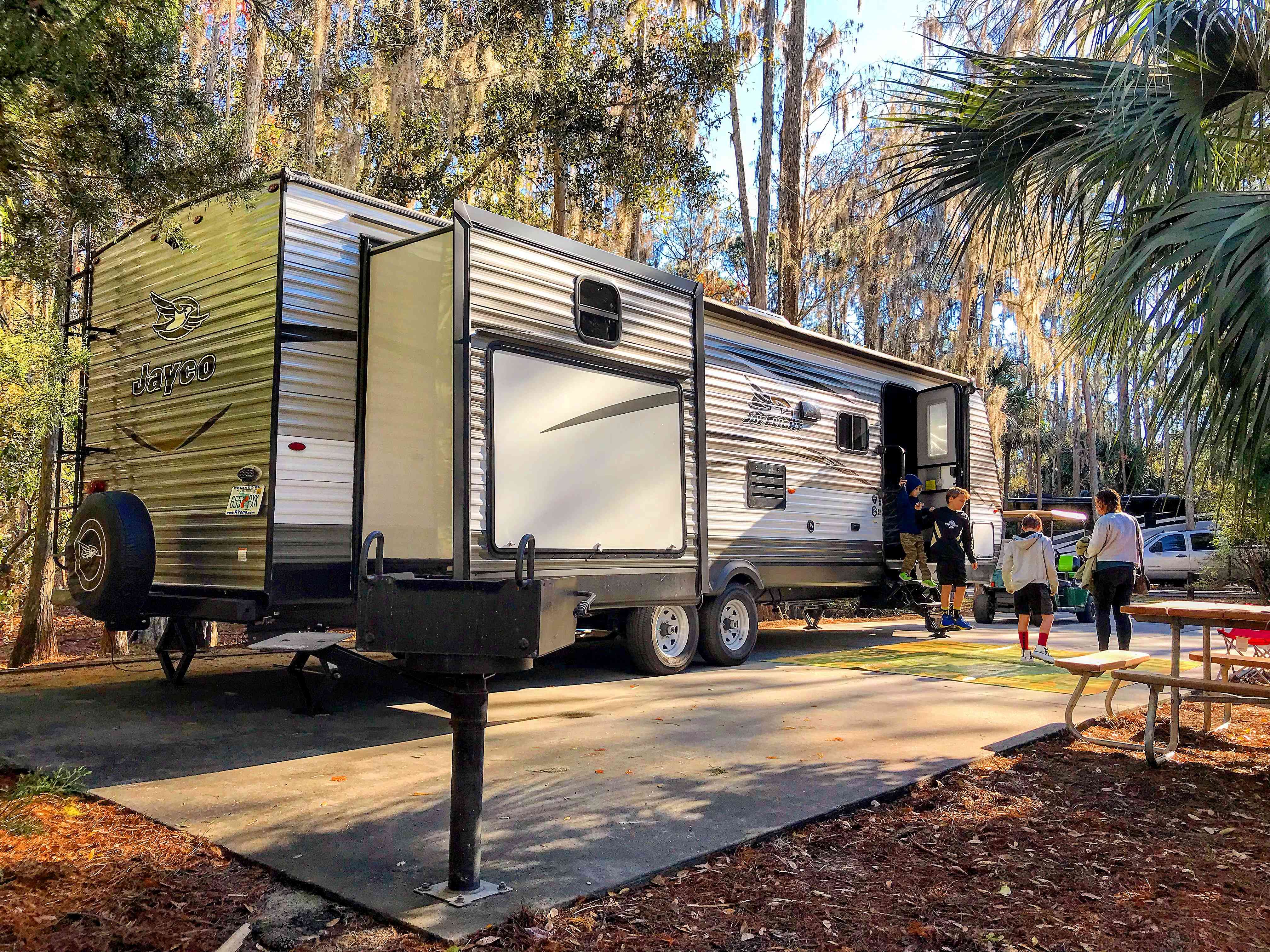 The Dyrt
Billed as "the fastest-growing camping app on the web and mobile," the Dyrt offers a robust search feature, much like other apps. What makes it stand out from the others is its new Pro Trip Planner, which has unique options, such as recommended trips and the ability to export a trip to Google Maps. The Pro app offers off-the-grid accessibility. You can save maps of trails, roads, camping trips, and more. In order to crowdsource more reviews, the dyrt offers fun incentives, with the chance to earn gear and win prizes. More than just an app, the dyrt is creating a vibrant and interactive camping community.
Roadside America
No road trip is complete without a stop at some quirky roadside attraction, like the World's Largest Ball of Twine or the Cadillac Ranch. To find the best, check out the Roadside America app, which makes it easy to search for unique stops along your route. Even if you don't make it to every recommendation, you can find hours of entertainment just by reading the humorous descriptions. Only one travel region is included in the initial download; in-app purchases are required for additional regions.