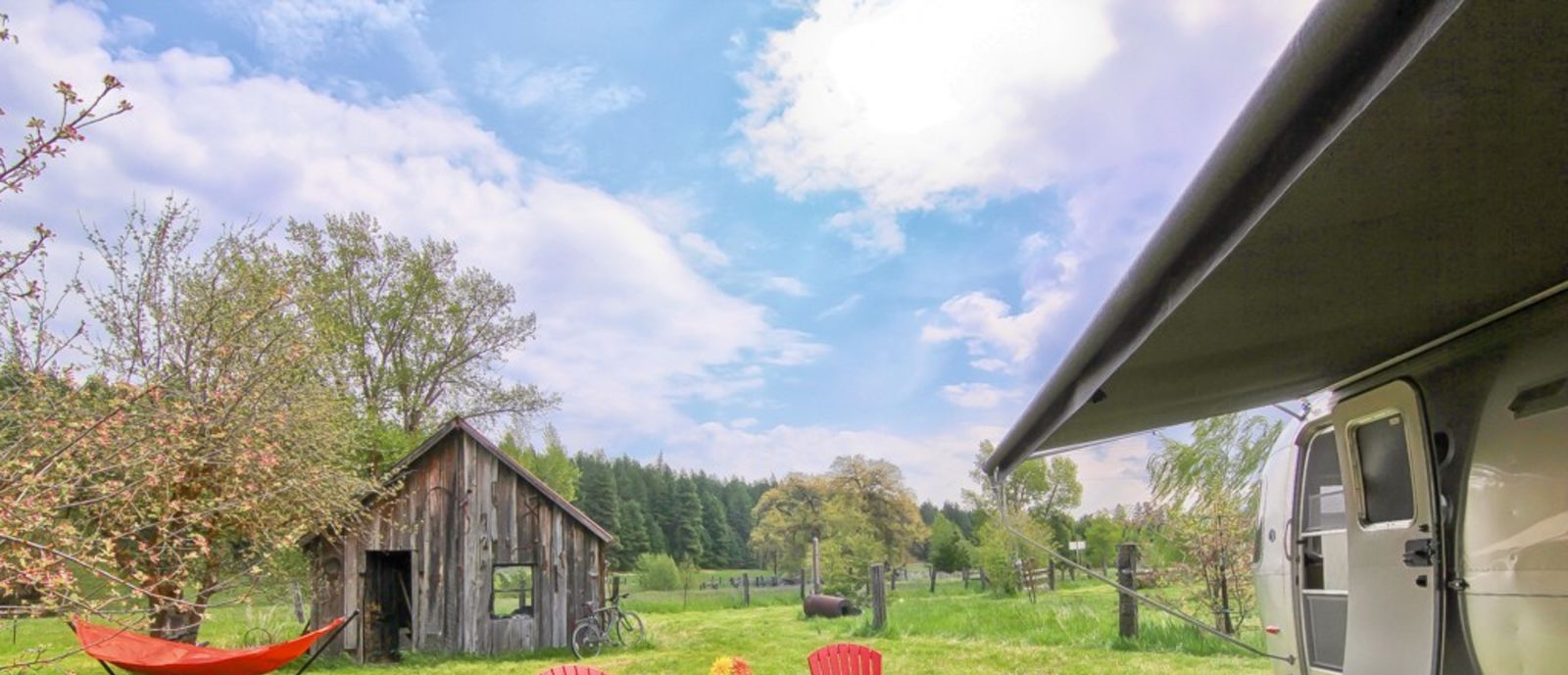 How-To
Spring Cleaning Your RV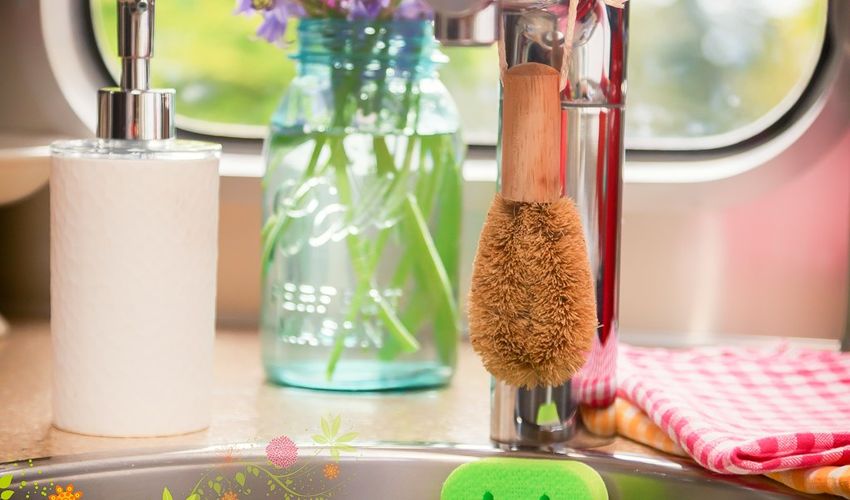 There is something to be said about that wonderful feeling you get when you step into your clean RV before heading out on an adventure. In addition to the daily and weekly upkeep of a clean home on wheels, seasonal spring cleaning is just as important. Open up all the windows, put on your favorite music and come along with me as I take you through my step-by-step spring cleaning ritual. If you find you have an easier way to go about cleaning certain items, I'd sure to love hear!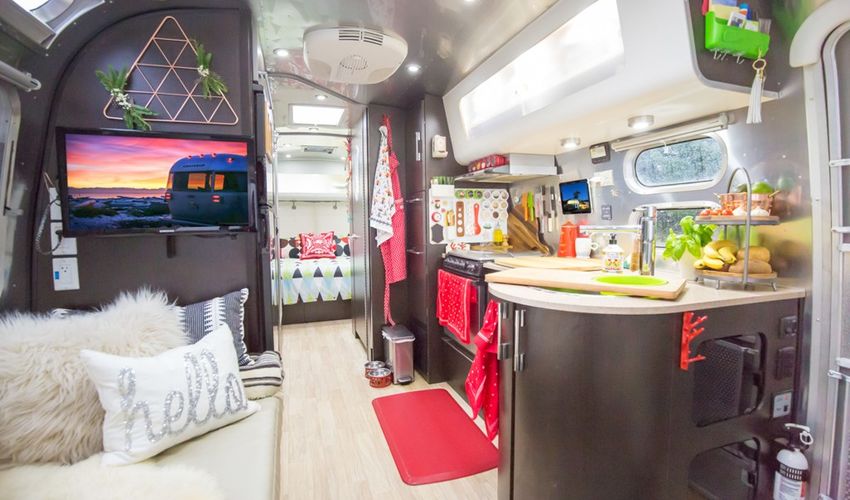 ---
Shower:
Spray on a special shower-cleaning product and allow to sit while you tackle the bathroom. Take care to choose an eco-friendly product. Avoid any cleaners that contain bleach as this can degrade the seals around your tanks over time. Also, to make cleaning the shower easier in the long run: wipe down or squeegee shower walls and doors each time the shower is used, this helps prevent soap and dirt from building up on surfaces.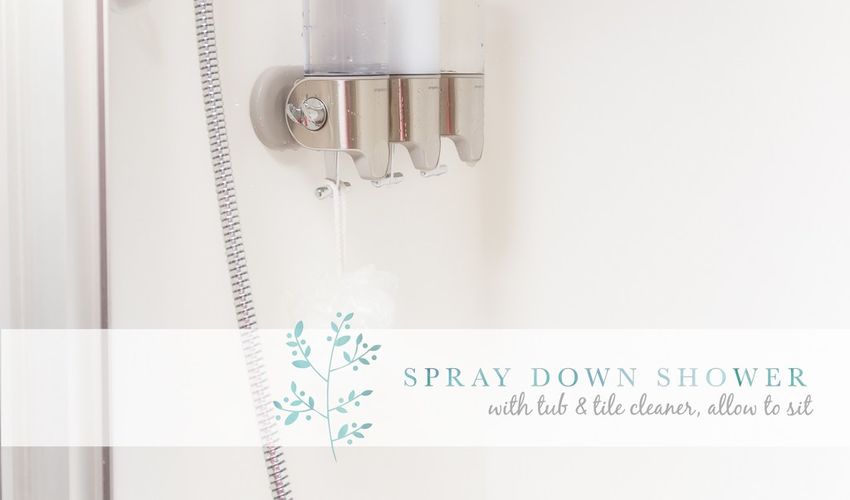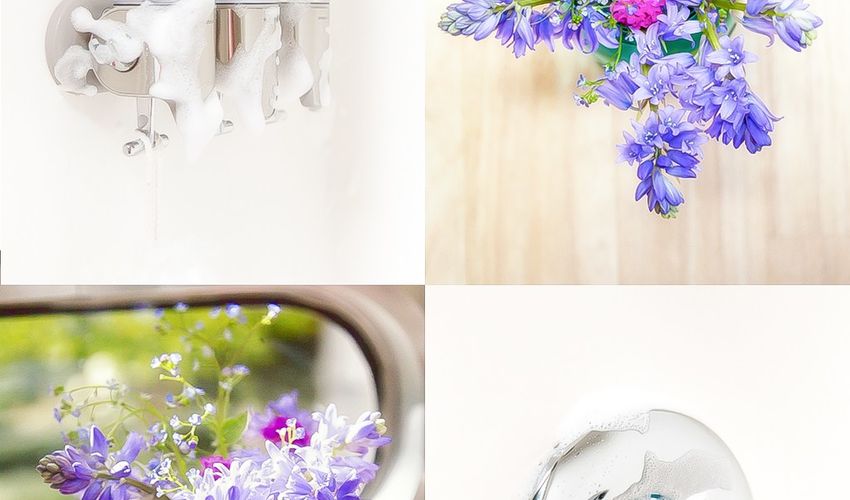 ---
Bathroom:
To clean the toilet, pour lemon juice and baking soda into the bowl and allow to sit for 15 minutes. Scrub with a toilet brush. Disinfecting wipes are very convenient. Wipe down all exterior parts of the toilet (including the floors around).
Discard expired cosmetics, medications and personal products.
Inventory your first aid kit and make sure you have all necessary and up to date supplies (medications, wound care, pet medications, etc.)
Spray down counters and sinks with an environmentally friendly cleaner and a simple microfiber cloth. A spray of vinegar will get your mirrors shining beautifully. Dry with a soft clean cloth.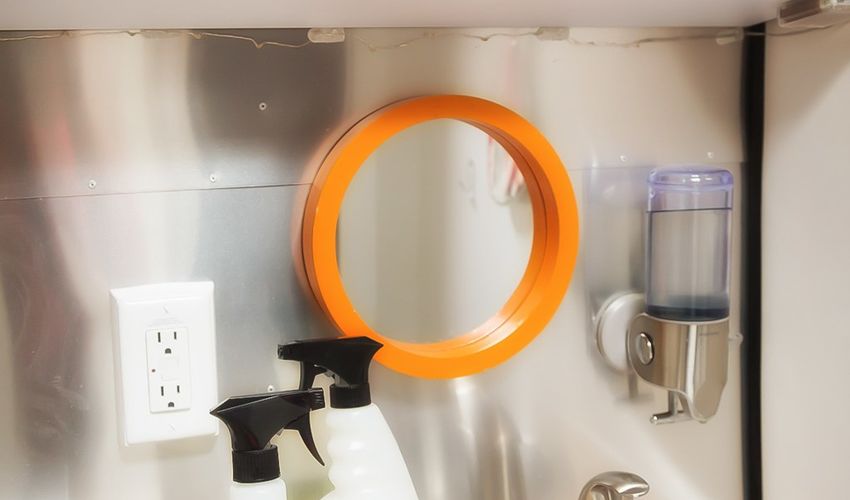 After you have finished with the bathroom, rinse off the shower and use a squeegee to remove all traces of water to avoid leaving spots.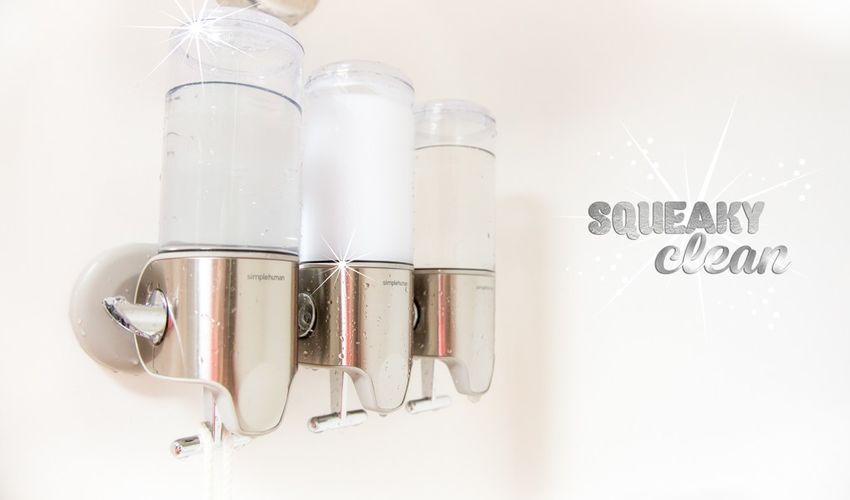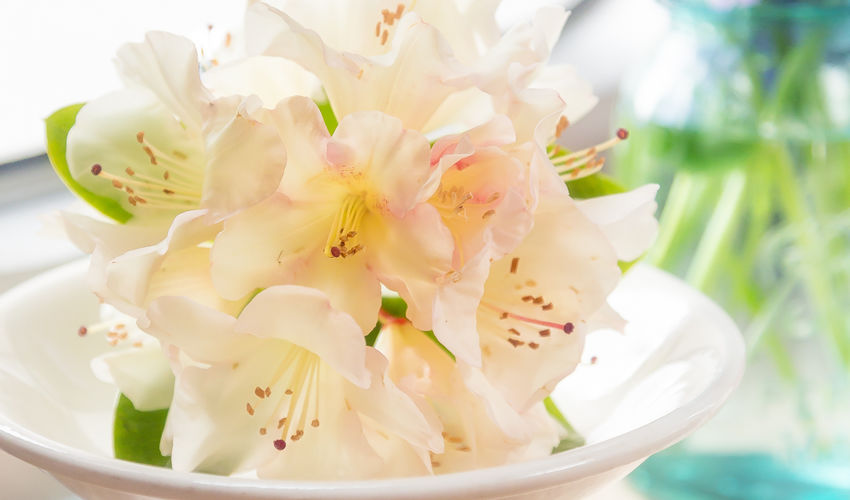 ---
Bedroom:
Swap out your warm winter sheets for a lighter set.
Wash blankets and mattress pad. Hang blankets outside in the sun to air out before putting them away.
Rotate the mattress and using a hand vacuum or attachment, vacuum the base of the bed as well as the mattress itself.
Hang pillows outside on a clothesline if possible on a sunny and breezy day to freshen them up or run through the dryer on a high heat setting.
Dust curtains with a vacuum cleaner's soft brush attachment.
Change the batteries in your fire and carbon monoxide detectors.
---
General living areas:
Dust all nooks and crannies with a microfiber dust cloth starting at the top, working your way down. Don't forget behind the TV, around electronics, and vents.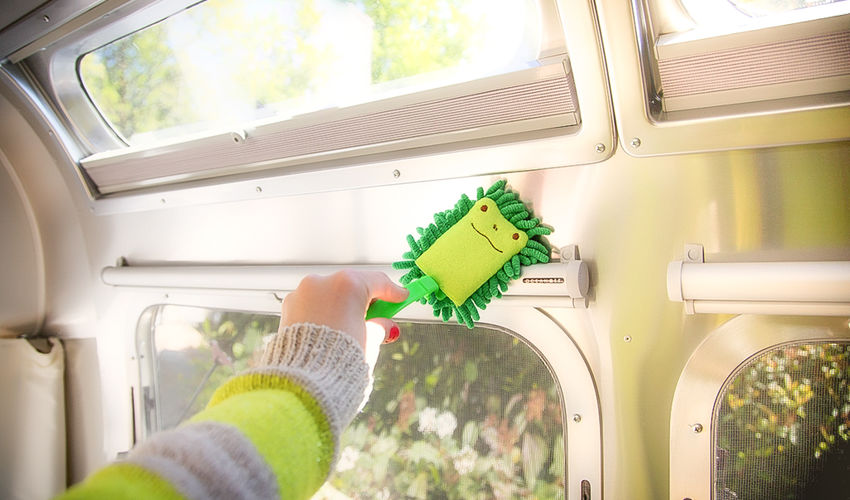 Using a microfiber cloth and a little bit of dish soap in warm water, wash down all surfaces including the walls, fridge door, stove door, upper cabinets, etc. Dry with a soft cloth.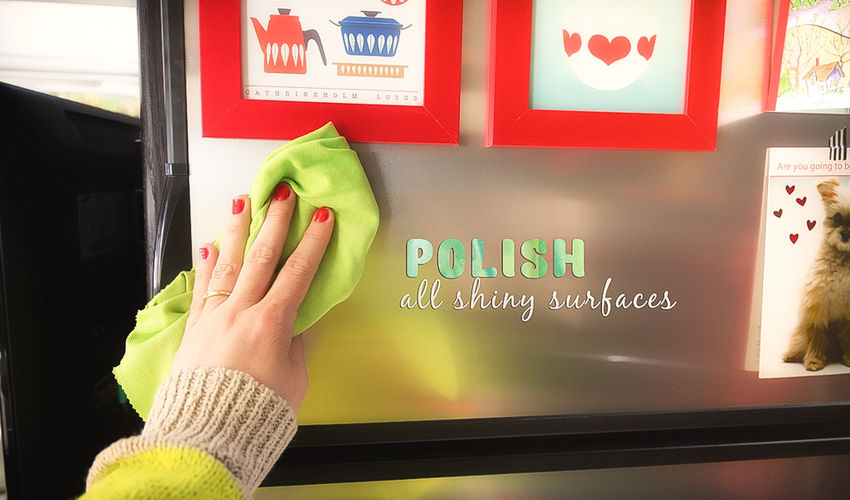 Shake out all throw rugs and allow to sit in the sun.
Vacuum the top of sofa cushions as well as underneath using a vacuum attachment to get into the nooks and crannies around the cushions.
Clean the fan powered roof vent (ours is called the Fantastic Fan) by removing the screen and washing in warm water with a bit of soap. Place a towel on the floor underneath the vent (to catch drips) and wipe down the blades with a soft cloth and soapy, warm water. Dry well and replace the screen.
Wash the air conditioning unit's filter in warm soapy water.
Dust all curtains and blinds.
Wash windows.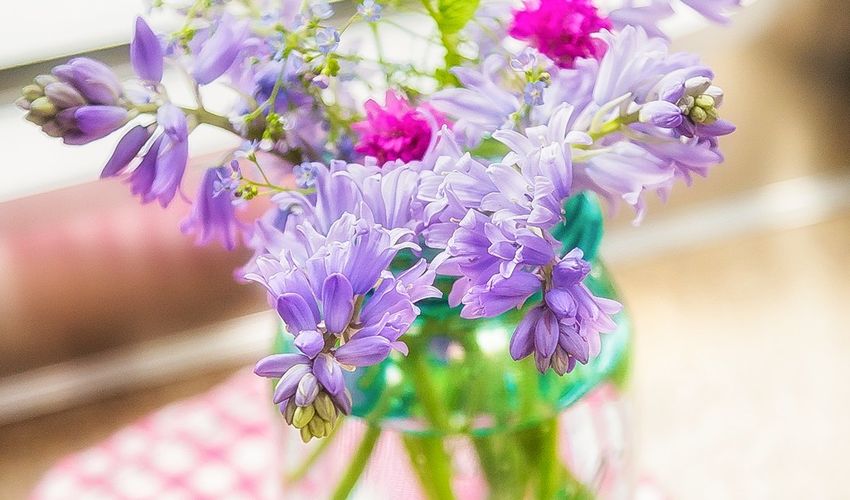 ---
Kitchen:
Clean the inside of the oven by coating the surfaces in a paste of water and baking soda. Allow this to sit overnight and scrub off in the morning. Clean the top of the range with the same paste, wiping away with a warm, wet washcloth. Remove knobs on the range and clean under them as well.
Clean the range hood filter by filling the sink with hot water and adding a squirt of dish soap and ¼ cup of baking soda. Allow the filters to sit in this mixture for about 10 minutes. Scrub clean with a bristle dish brush and dry with a soft cloth.
Wash the kitchen garbage can with hot, soapy water. Allow to dry in the sun, if possible.
Go through the cupboards cleaning out pantry items that are past their prime (spices, flour, etc.)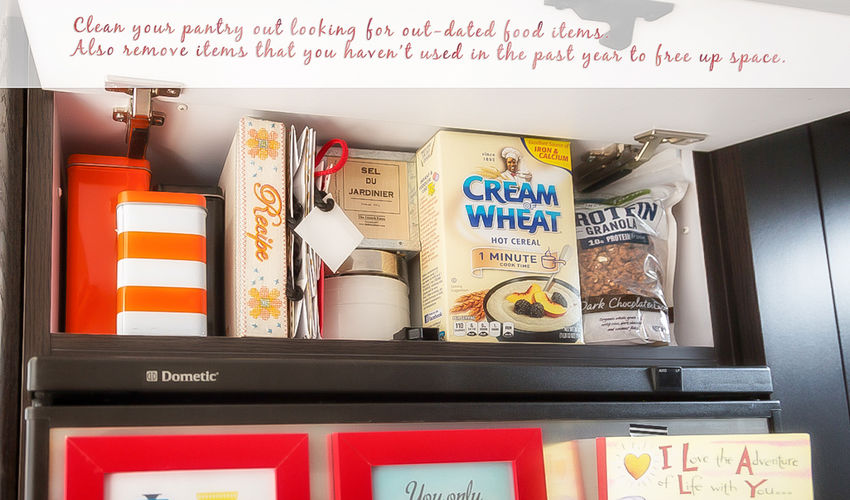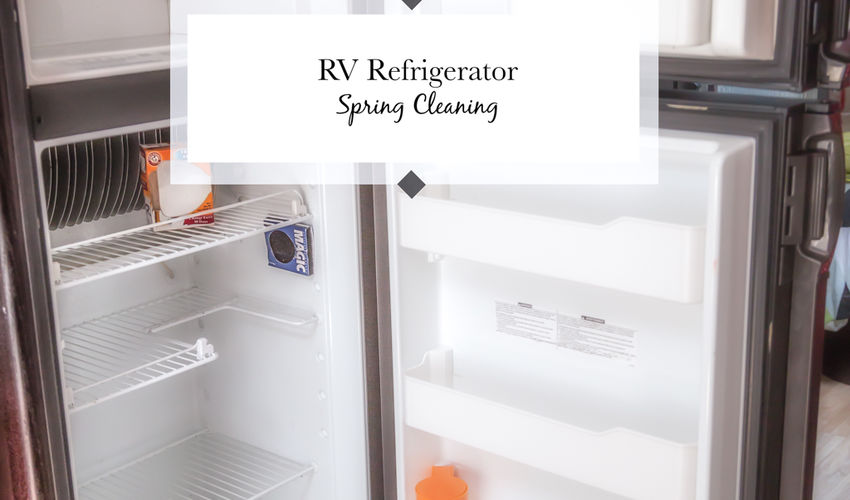 To clean the fridge, using a soft sponge and warm soapy water, gently clean the shelves and walls of the fridge taking care to wash the seal of the fridge door as well. Dry well with a soft cloth and allow doors to remain open while not in use.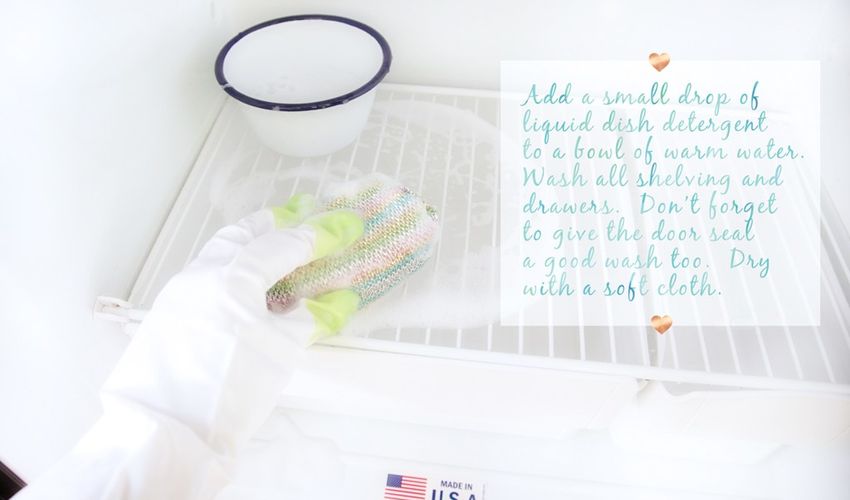 A final good vacuuming and a wash of the floor with warm soapy water complete this springtime cleaning ritual. If you have carpets in your RV, consider giving them a good shampoo.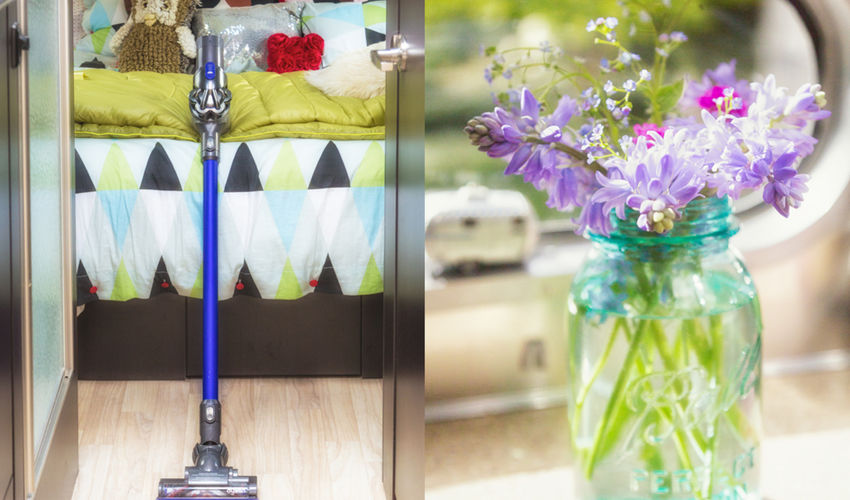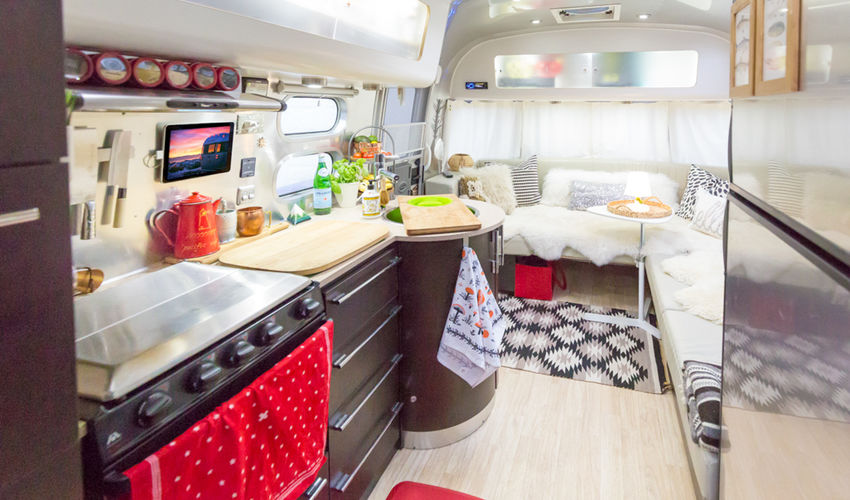 I'd love to hear your springtime cleaning tips and tricks – just leave me a comment below 🙂