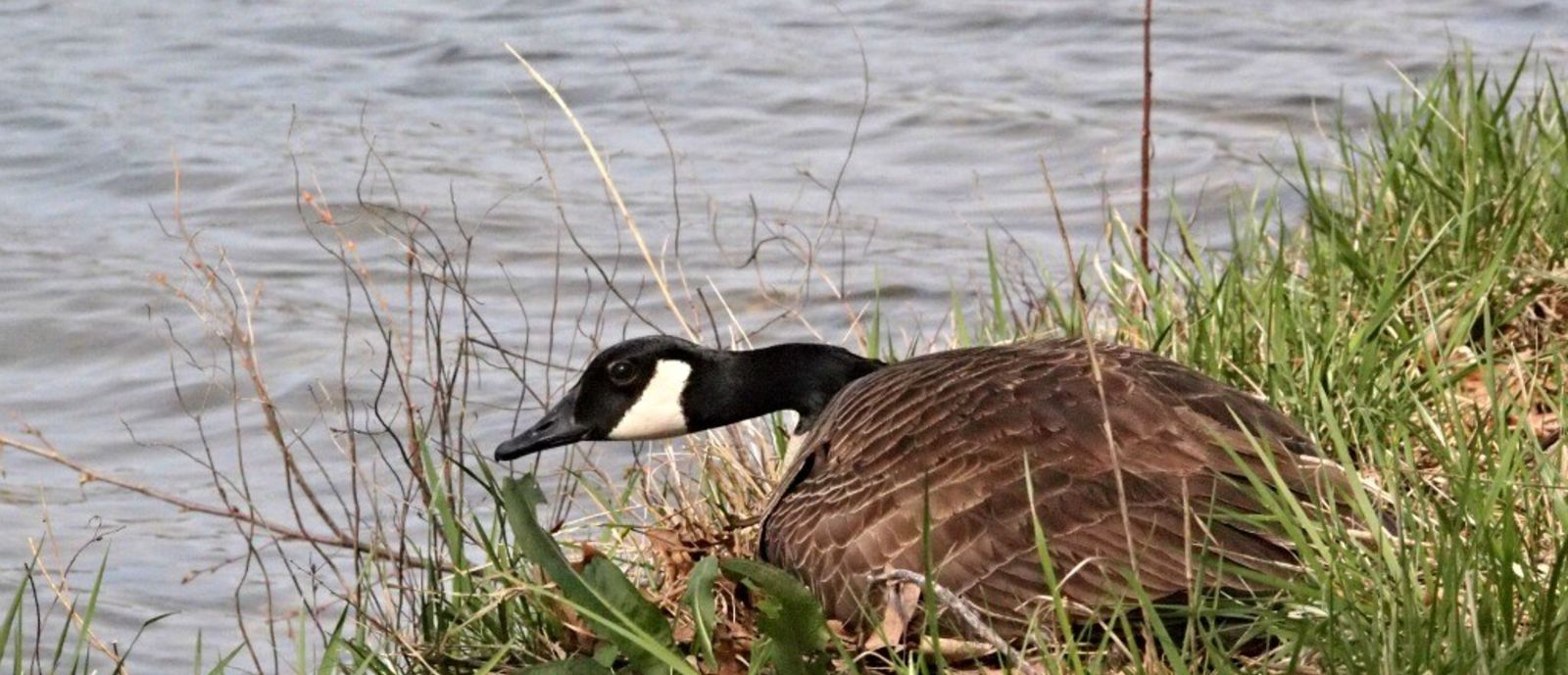 Trip Planning
Childhood Memories At 9 Eagles State Park
Though my family didn't do any camping when I was growing up, I have fond memories of days spent at 9 Eagles State Park. It wasn't far from our southwestern Iowa home, so it was easy enough for us to take a fun day trip to picnic and play before my dad needed to be home to care for the animals on our farm.
When we purchased R'Velle I knew that I wanted to re-visit some of my favorite childhood memories and share them with my own family.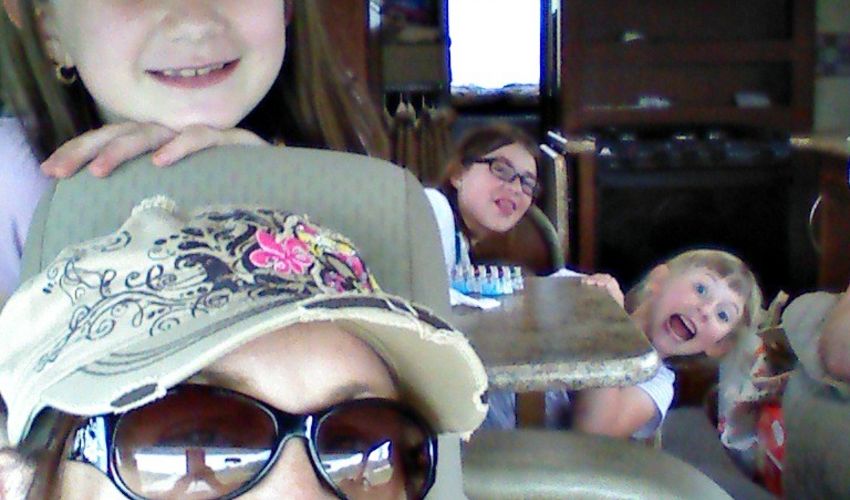 ---
Welcome to 9 Eagles State Park in Southwest Iowa
Following Interstate 35 south from Des Moines, you're only 4 miles from the Missouri border before exiting toward the small town of Davis City, population 195. The nearest town for supplies is Lamoni, but hand lettered signs at the end of farm driveways may offer eggs, produce, baking, or Amish hand-woven baskets.
The campground is quiet as we arrive. Often we camp alone, in seclusion, though once we shared with a couple of elderly brothers who visit each spring to hunt Morel mushrooms.
With no cell service, Doug and I are forced to relax in comfy camp chairs placed on the dried pine needles that cushion the gravel camp site, books and magazines waiting to be read as we lounge.
There is no playground in the immediate vicinity, so the girls turn to the toys of my own youth – sticks, rocks, and leaves, fashioning fairy houses at the base of trees, setting up targets to throw rocks at, or just drawing in the sandy dirt. Simple activities a world away from our usually connected lives.
Afternoons are spent walking wooded pathways, leaves from the past year crunching beneath our feet, destroying any possibility of spying an unsuspecting deer or rabbit, though we hear them as they crash through the old oak trees that fill the wooded timber.
Most trails lead to the lake, its sandy beach quiet during our off-season visits. We keep the dogs closely tethered as we walk through the shoreline grasses, watching carefully for nesting geese and ducks. With the water too cold for swimming, we let the dogs off-leash at the beach and let them enjoy splashing in the clear water as the girls hunt for frogs and tadpoles in the grassy lake edges farther down.
We opt for paved roads back to our campsite to let the dogs (and kids, who may have 'accidentally' fallen in the water) dry off.
Evening campfires, powered by dry pine needles, are perfect for roasting smores and telling tales, as the coyotes and owls begin their nighttime hunts in the woods around us.
Visiting 9 Eagles State Park
9 Eagles State Park has 3 campgrounds and a total of 68 campsites. 28 of these sites have electricity. While campsites can be booked online, half are available on a first-come, first-served basis. Dan, the caretaker of the park, told us that, at its busiest, the campgrounds may only have a handful of campers over a weekend.
Park activities include fishing in the 64 acre lake and hiking 9 miles of wooded trails. 6 miles of trail are open to equestrians.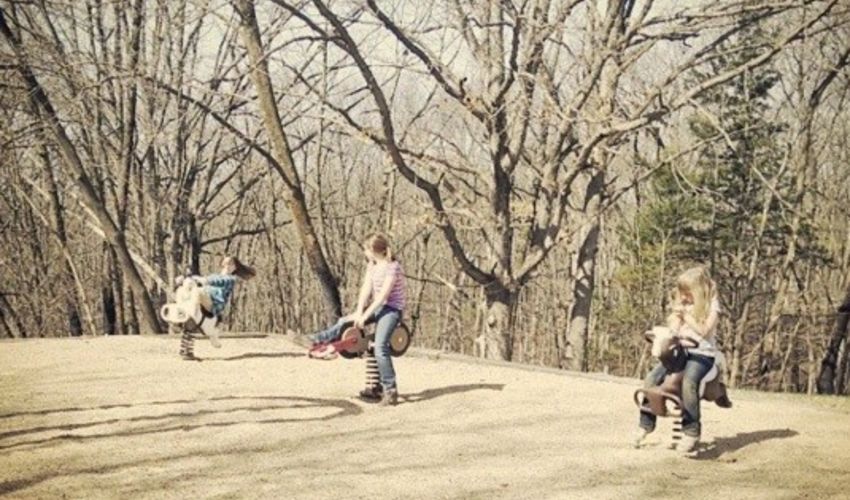 Though 9 Eagles State Park isn't far from home, its secluded, natural location makes it feel hours from anywhere. It's our favorite 'forgotten' park.
Where do you go to escape civilization?