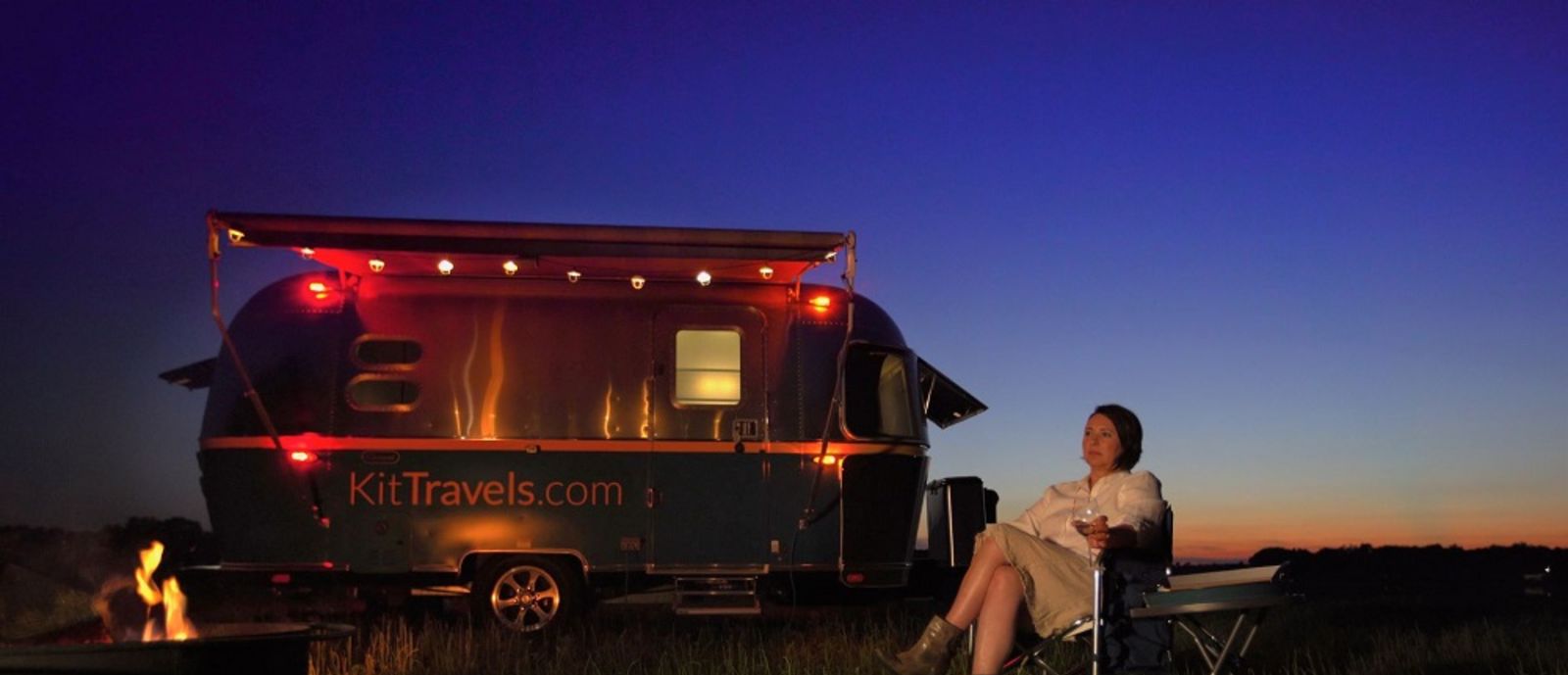 Expert Advice
RVing Through Change
Kit Bernardi shares how the pandemic led her to become an RVer, and how it has helped her to deal with change and be open to the unexpected.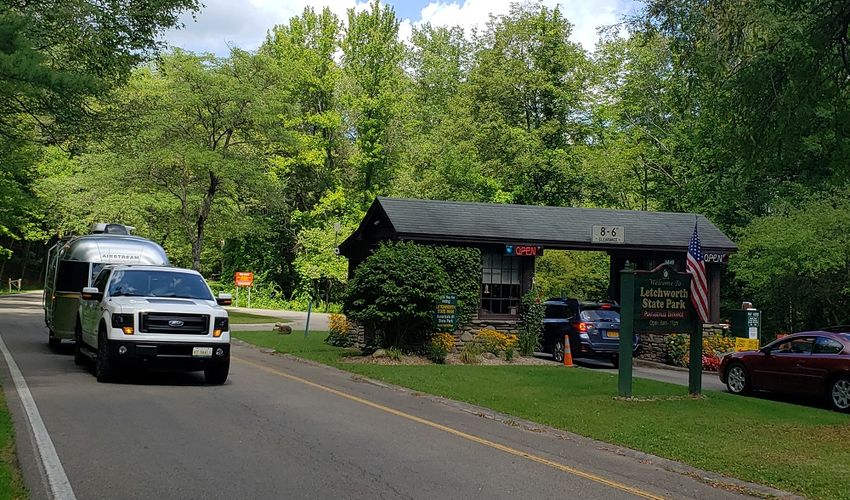 Like many Americans, I started RVing when the pandemic restructured my life. My son Will moved back into the house. My husband Bob suddenly worked from home. My freelance travel writing career screeched to a halt. After more than 25 years of traveling for work anywhere on the planet, I stopped asking "Where's next?" and wondered "What's next?" 
It wasn't easy for me to go from a frequent, non-stop flier to an RVer forced to make frequent, required stops. But I've learned that stopping is as much a part of RV travel as going.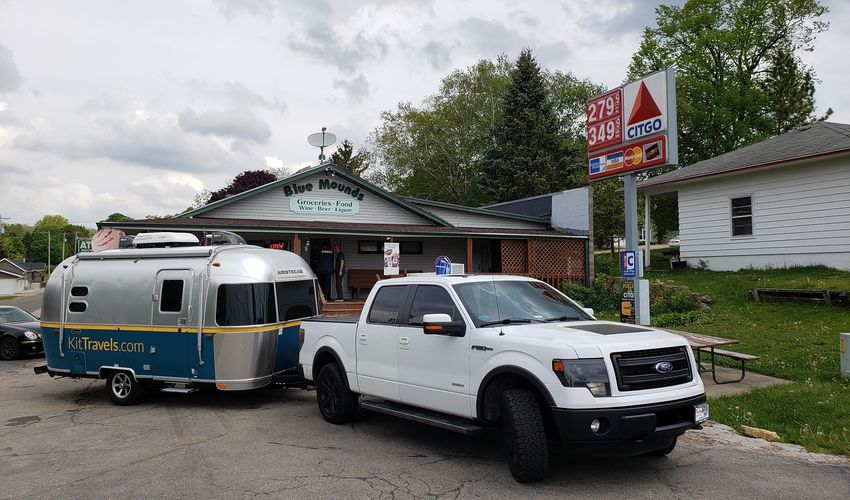 Required RV stops are for gasoline, food, the bathroom, and sleep. Then, breaks from behind the wheel to stretch your legs, walk the dog, and pick up gas station goodies (tasty pork rinds, beef jerky, ice cream bars, moon pies, and doughnuts). Unplanned, fun stops just around the bend are the best-- scenic overlooks, picnic spots, bakeries, carnivals, farmstands, roadside art, antique malls, swimming holes, and farmers' markets.
For me, the random stops in unexpected places along miles in between destinations yield the most memorable moments and surprising, heartfelt stories I want to tell.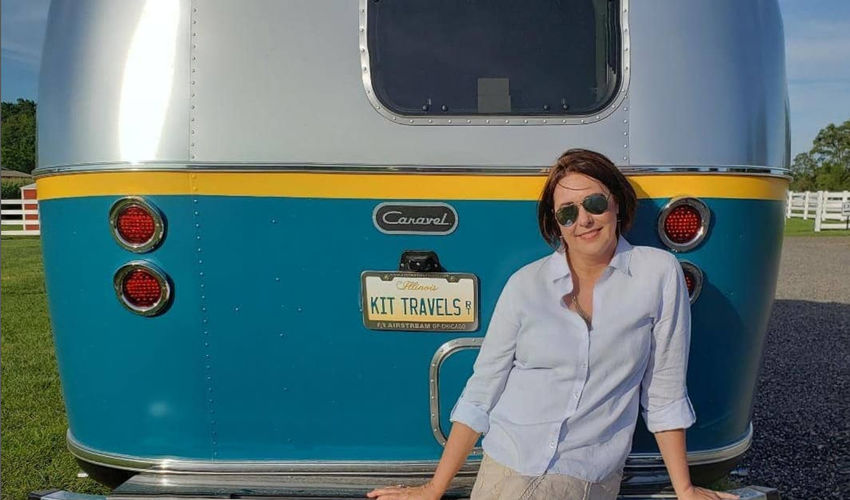 Like when Navi (means "kind to people") shared with me her recipes for paneer masala, dal makhani, and roti. Driving rain had forced us to stop at her family's tiny gas station-grocery store before we reached our campsite in Wisconsin's Blue Mound State Park. We ran inside to grab snacks to curb our hunger when my son spied a hand-written menu taped to the door.  As the storm blew over, we tucked into a delicious, homecooked Indian meal served on the family's dishware. On our next camping trip, I'll try making Navi's recipes in my Dutch oven.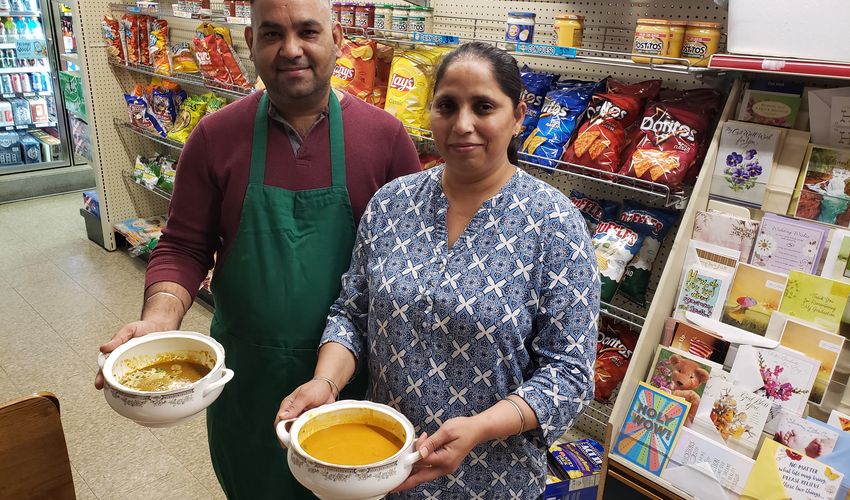 I've even picked up RV decorating tips along the way. At Letchworth State Park's camp store, I met Mary working the cash register. She's a quilter who makes custom bedding. Soon, I'll ship her fabric to create a quilt for my RV.
Then there was that annoying detour in Indiana forcing me to follow an eighteen-wheeler down a narrow road carved through corn fields. My GPS wasn't offering an alternative route, but the roadside, hand-painted signs picturing fresh baked goods sure did. I turned at the red arrow into an Amish farm for coffee and warm apple pie.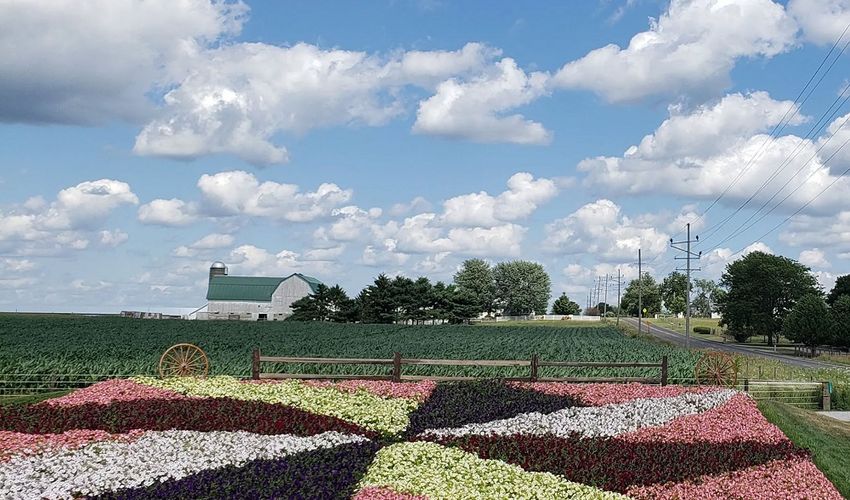 Over the last two years, stopping while RVing has taught me to become more comfortable with the unknown and roll with change. Those unanticipated stops on the road can be gifts offering chances to celebrate family, visit old friends, and make new ones.   
Kit Bernardi, a Girl Camper Magazine contributor, is a travel journalist and photographer and road trips around America in her Airstream. Her work also appears in USA TODAY, Go Escape Magazine and Rachael Ray in Season. Find her at KitTravels.com.