Narrowing Down Your RV Type
Want to find that perfect RV? Well, the first thing you have to do is narrow down the RV type (or class) that will work best for your needs. Here are five questions you should ask that will help you decide which RV type should be on your shortlist.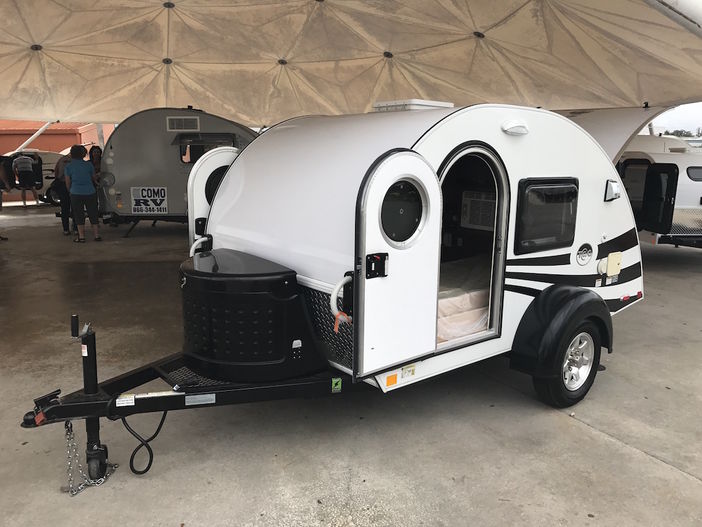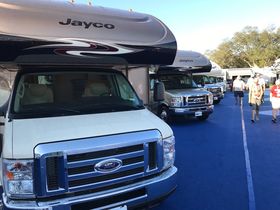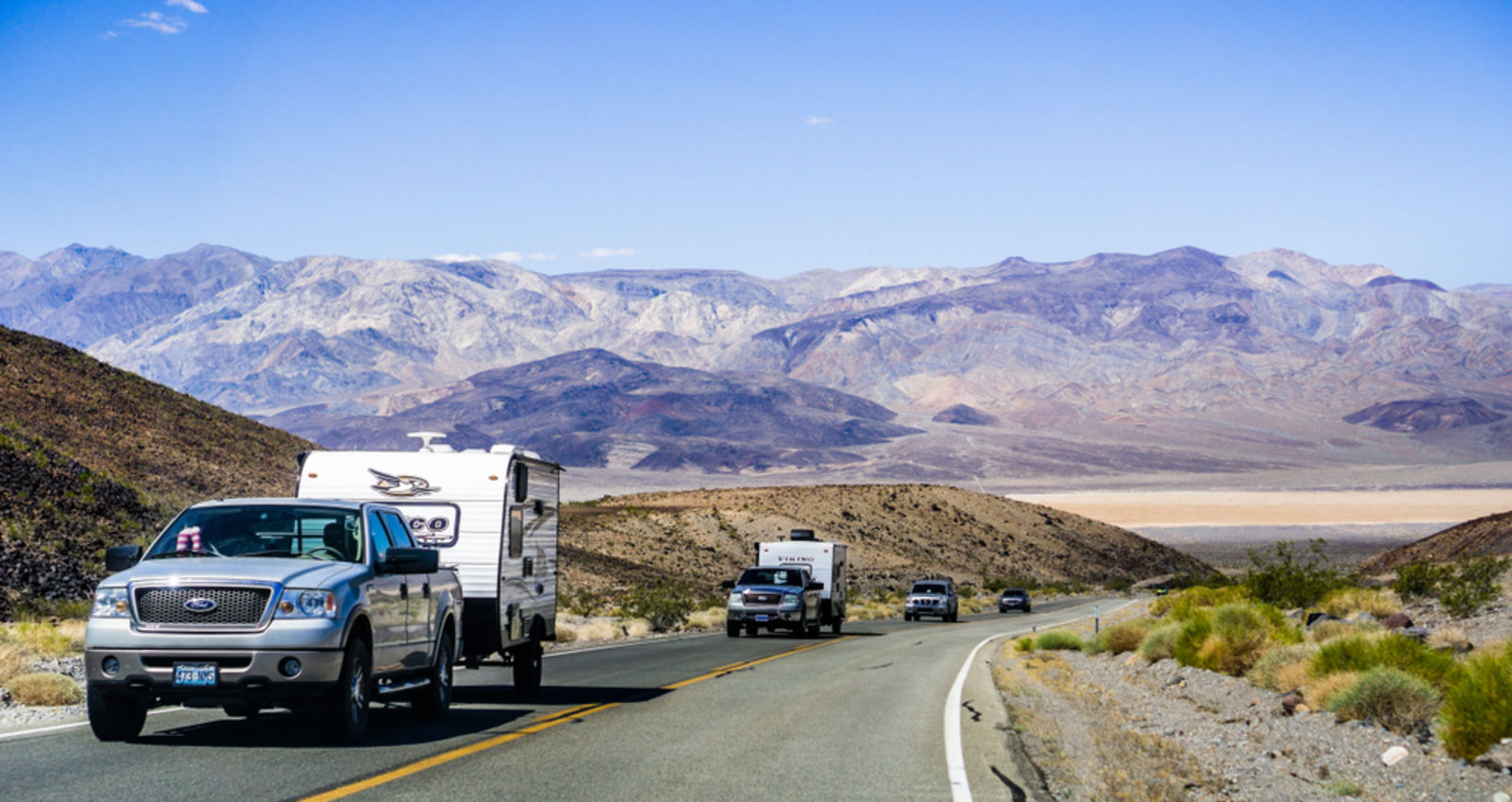 Tips for Overcoming a Fear of Towing
Towing is a skill set like driving a car, riding a bike, or mastering anything you ever set out to learn. There are do's and don'ts and tips and tricks that you will learn, practice, and eventually form a muscle memory. The day will come where it no longer seems like a big deal. It is just what you do.
Julie Sojot's Tips for Vacationing On a Budget
Taking RV vacations has saved us a lot of money compared to flying. With that extra money, we were able to see and do more things. We did not have to pay per seat, per passenger, or per luggage for airfare. Instead, the four of us and all of our luggage all traveled on a tank of gas.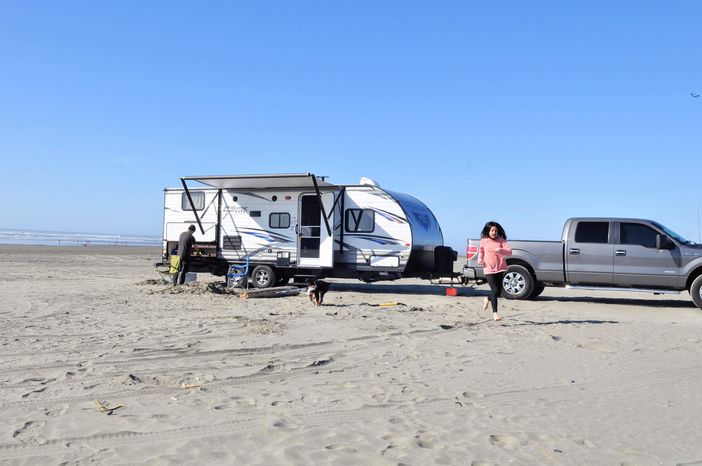 Need help finding the right RV?
Let us know who you are and what you want to do and we'll steer you in the right direction.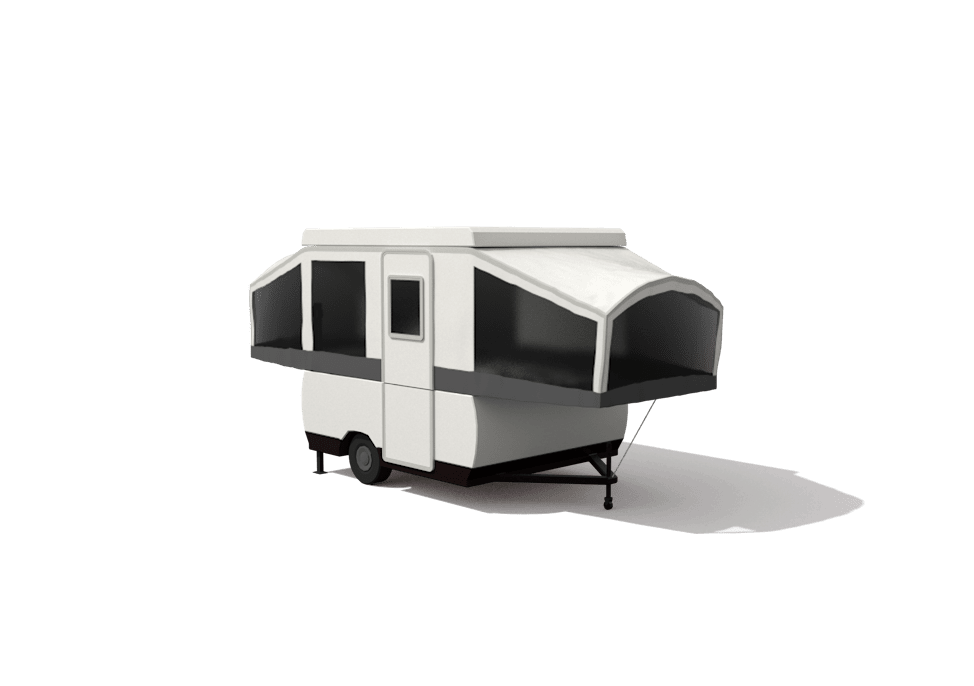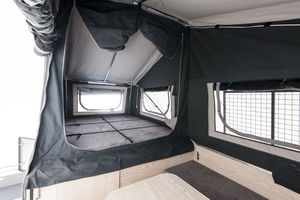 Open-air Sides
The canvas-sided sleeping areas in pop-ups allow fresh air to breeze through the RV so the user can feel like they are sleeping outdoors without sleeping on the ground.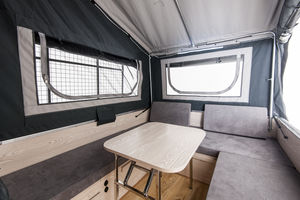 Transforming Furniture
Tables and seating can be folded up and down for multiple uses such as eating, sitting, or sleeping.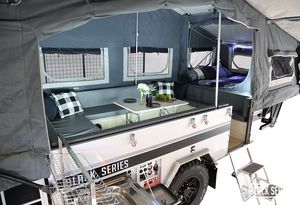 Roomy interior
With sides that pop out, there is plenty of space for two sleeping areas and a full dining area within the pop-up.
Pop-up campers are designed for the RVer that wants to feel closer to nature and connected to the outdoors in a way that feels as though you are sleeping outside in the fresh air. Pop-ups offer plenty of room at the campground but are folded down to a more compact size for easy storage and travel.
Sleeps up to 8 people
Budget-friendly
Easy to store
Basic bathroom amenities
Open-air sleeping experience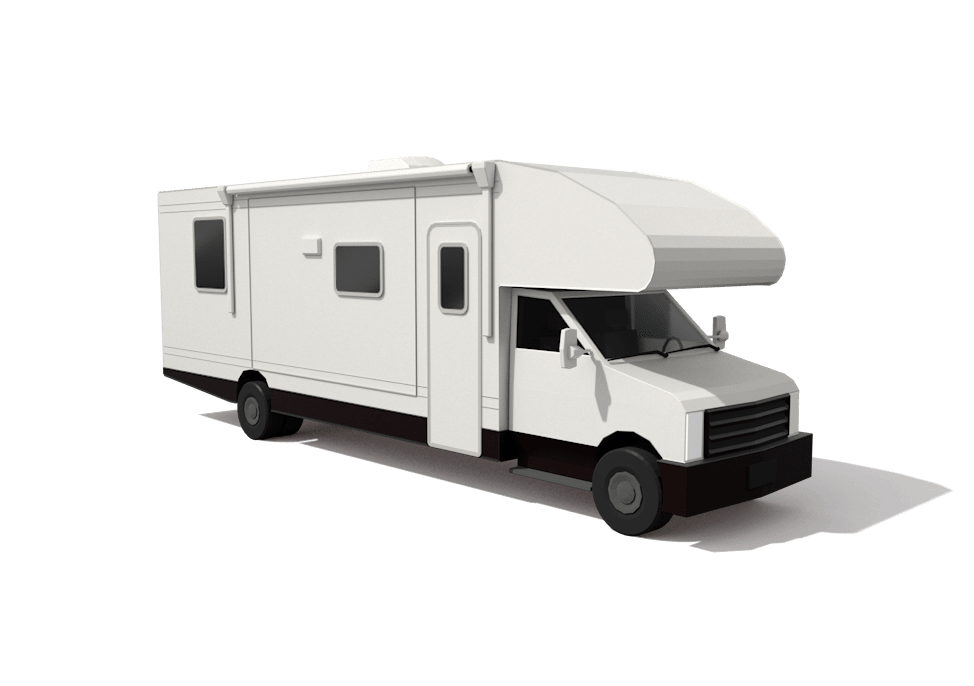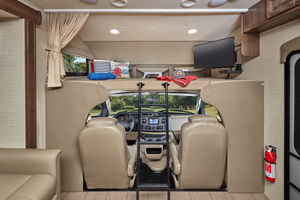 Cockpit and Bunk
Class Cs use the cabin space above the cockpit as a loft bed.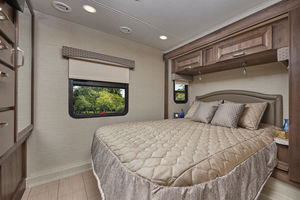 Private bedroom
Class Cs are large enough to include a separate bedroom with a king or queen size bed, closet space, and additional storage.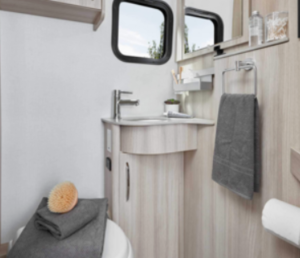 Full Bathroom
This type of RV is equipped with a full size dry bath with a toilet, sink, and shower or bath.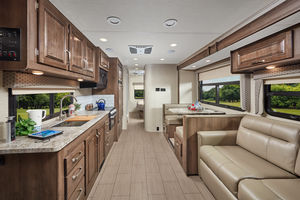 Living area
The living area can be made larger with slide-outs for a roomy living, dining and kitchen area.
Motorhome
Class C Motorhomes
Built on an automotive van frame with a wider body section attached to the original cab, class C motorhomes are easily recognizable by the over-the-cab portion that is often an optional sleeping area.
Sleeps up to 8 people
Can tow another vehicle for side trips
Loft for extra sleeping space
Full-sized kitchen and bathroom
Storage
Spacious Living
Travel Trailers often have large living room areas and dedicated dining and kitchen space with full size appliances and large windows for lots of natural lighting.
Large Bathroom
Travel trailers are large enough to offer extra storage cabinets and full size showers and bathtubs.
Separate Bedroom
Travel Trailers are large enough to offer a private bedroom, sometimes with king size beds, and additional closet and cabinet space.
Bunk beds
In addition to couches and dinettes that convert to beds, some travel trailers have full sized bunk beds with additional storage space.
Travel Trailers are the most popular type of RV because they come in all shapes and sizes and can accommodate solo travelers all the way up to large families.
Sleeps up to 10 people
Extra storage
Full-sized bathroom and toilet
Large living space & separate bedroom
Large Entertainment Systems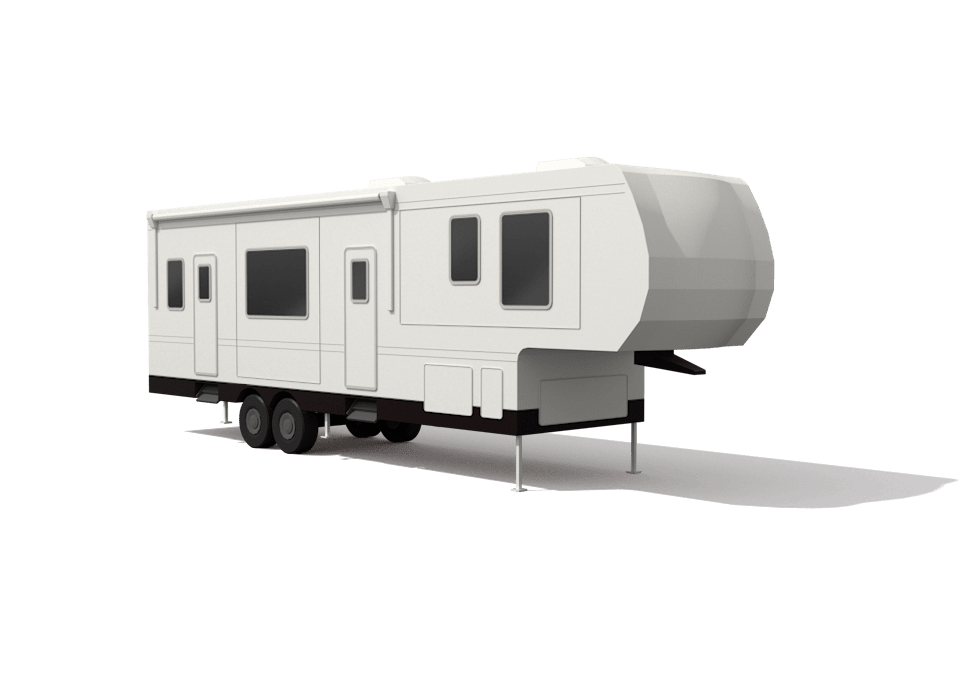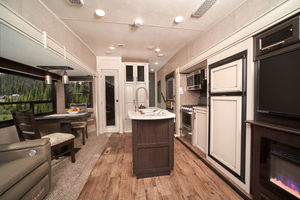 Living and kitchen area
Kitchens in fifth wheels go beyond offering full appliances and can even have a kitchen island making it seem like you are cooking in your kitchen at home.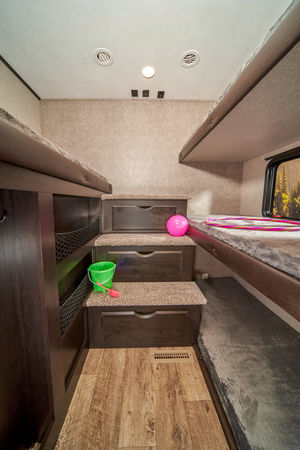 Bunkhouse
Kids love sleeping in their own cozy spaces separated from parents. The bunkhouse is usually claimed as a fort within the first five mintues. Kids don't mind sharing a room in this setting and the conversation and fun can continue for siblings, cousins, and friends even after the lights go out.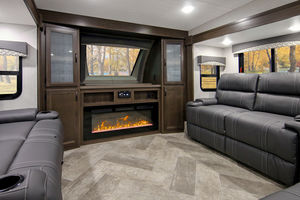 Raised living room
The raised front section boasts a comfortable and spacious living area with large windows as well as entertainment systems.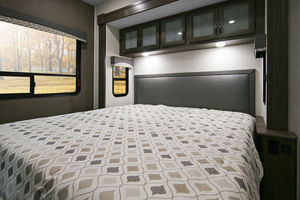 Private Bedroom
5th wheels have ample space and are able to efficiently divide the living space and a private bedroom.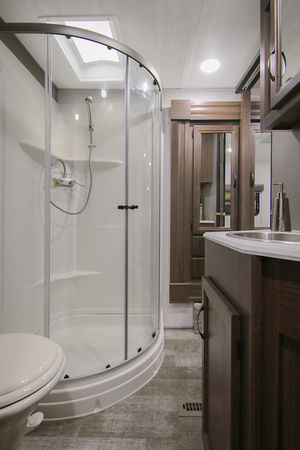 Bathroom
5th wheel bathrooms contain a full sized-shower, toilet, cabinet space and large sinks.
Fifth wheels often come with the same amenities as a motorhome or travel trailer but are constructed with a raised forward section that provides a more spacious bi-level floor plan. These models are designed to be towed by a pickup truck.
Sleeps 4-8 people
Slideouts can add three extra feet of width per slide
Ample Storage
Large living space & separate bedroom
Full-sized bathroom and toilet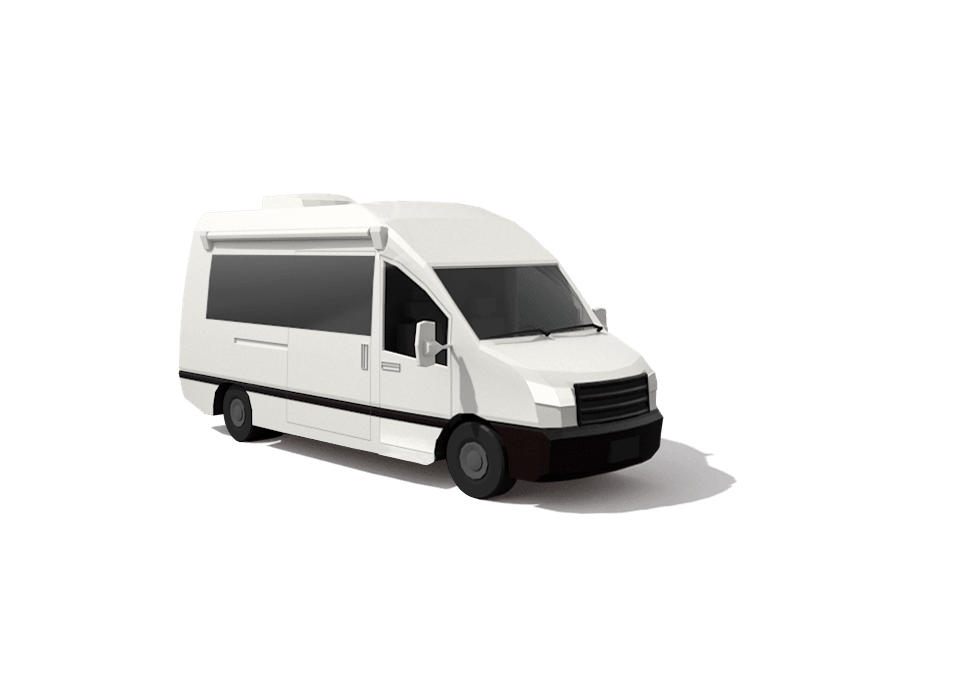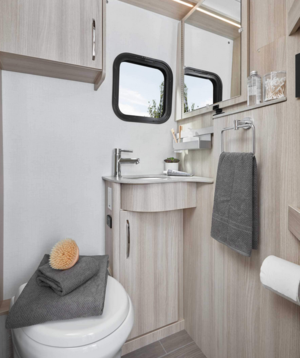 Full Bathroom
Space is used efficiently in class B RVs and many have full wet or dry baths.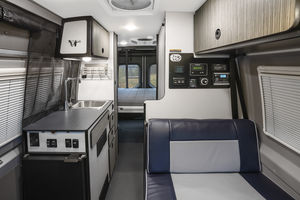 Beyond the Basics
Class Bs offer a kitchen, seating, bathroom and place to sleep.
Motorized
Class B Motorhomes
Class B motorhomes, also known as camper vans, feature all the conveniences of a furnished motor home but are compact enough to make driving one as easy as your regular van or SUV.
Sleeps 2 to 4 people
Easy Parking
Nimble & easy to drive
Simple Bathroom Facilities
Compact kitchen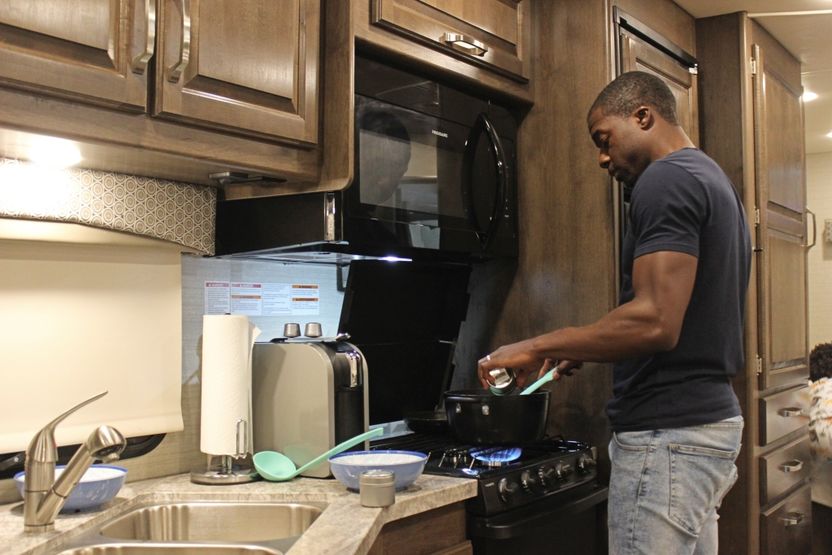 Get Started
Go Comfortably
Take the comforts of home on the road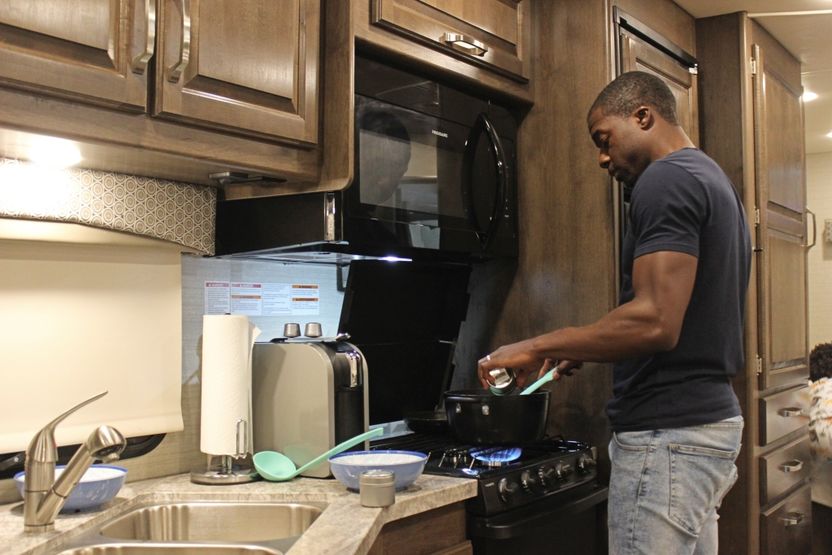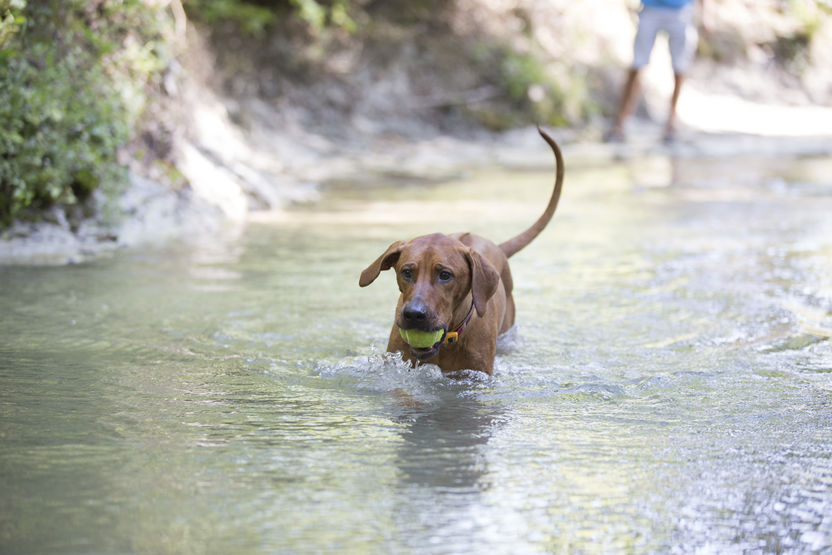 Get Started
Take the whole family
A vacation everyone can enjoy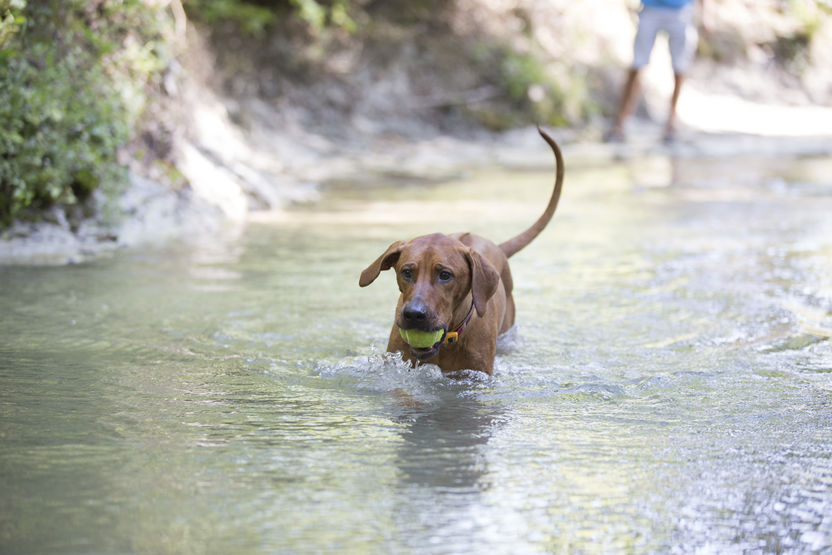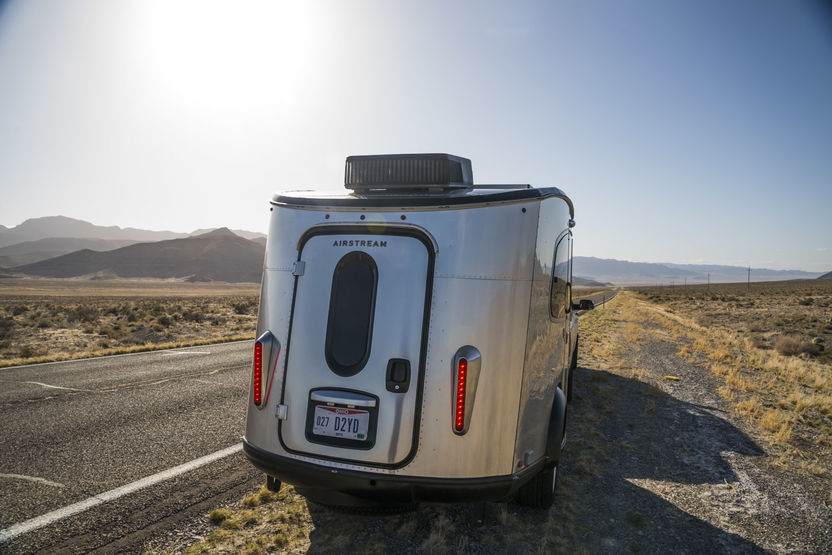 Get Started
Stop along the way
Savor the journey as much as the destination by taking the long way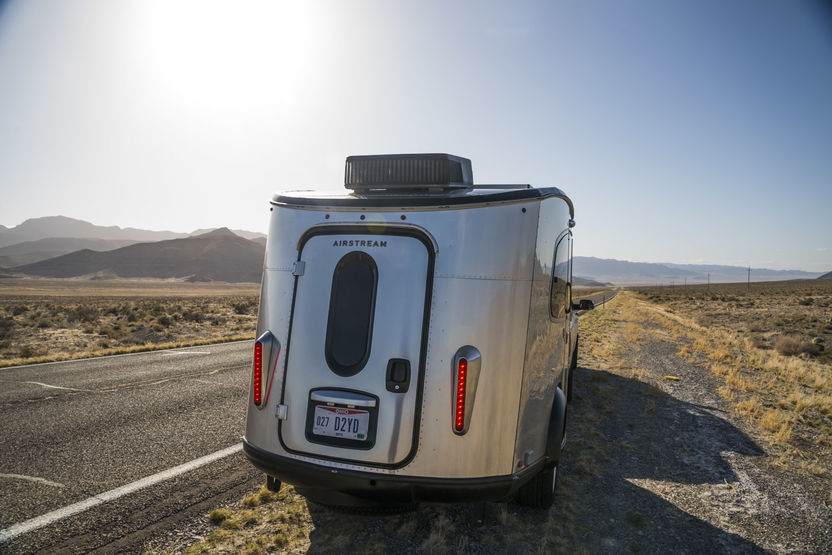 Get Started
Getaway with Someone Special
A spontaneous weekend is so much better without reservations and check-out times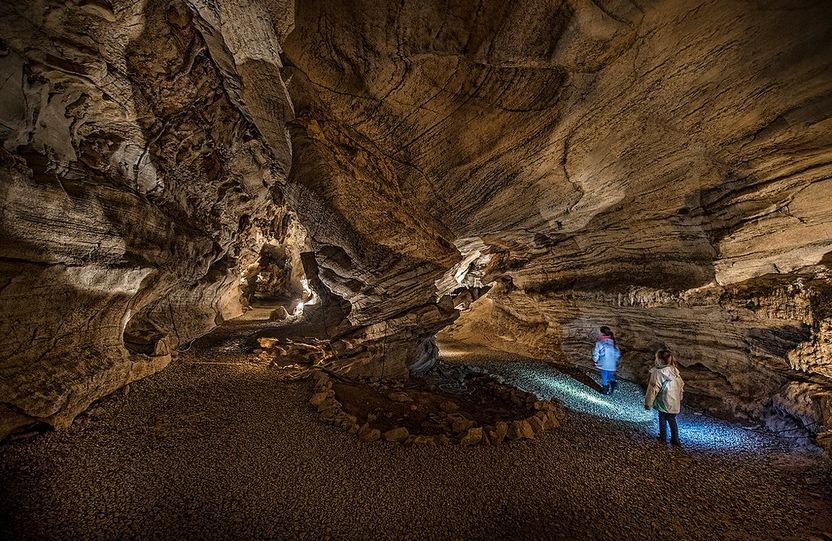 Get Started
Be Amazed
Reconnect with the natural world in a whole new way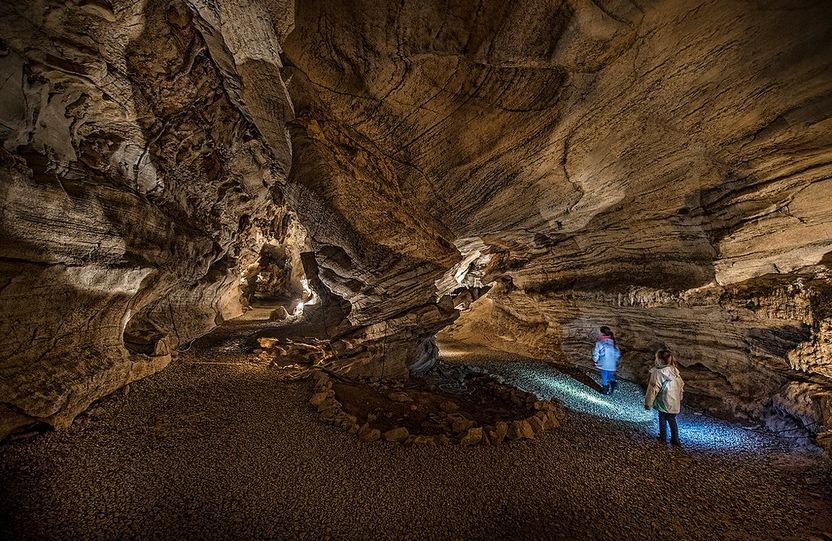 Real RVers Living Their Dreams
It's not just a place to park and live, but it's a place to live outside as well. We've learned that this is how we find the most important things.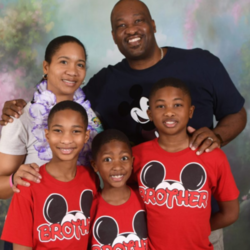 Having this RV is (for me, honestly) life-changing. I had no idea I was going to love it this much.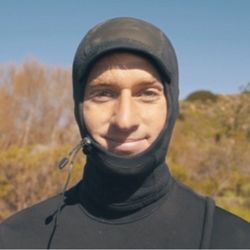 You can't really beat the RV. It's just a much more comfortable way to travel and it's really easy to figure out. I enjoy it a lot.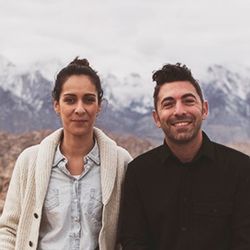 We went to bed to the sound of waves and woke up to the sound of waves – that was really beautiful.
In an RV you're limitless in where you can go. You can go all over the country and find beautiful landscapes outside of the city. Essentially, you have the comfort of a household on wheels.
Take the Next Step
Explore Benefits
RVing has so many benefits from affordability and versatility to feeling more connected with nature, friends, and family than ever before.
Learn More
Find RV Shows or Events
Want to see some RVs in person? Find upcoming RV shows.
Get started
Find a Campground
Search for campgrounds near you.
Get started
Find a Dealer
Looking to buy a new RV? We can help connect you with dealerships in your area.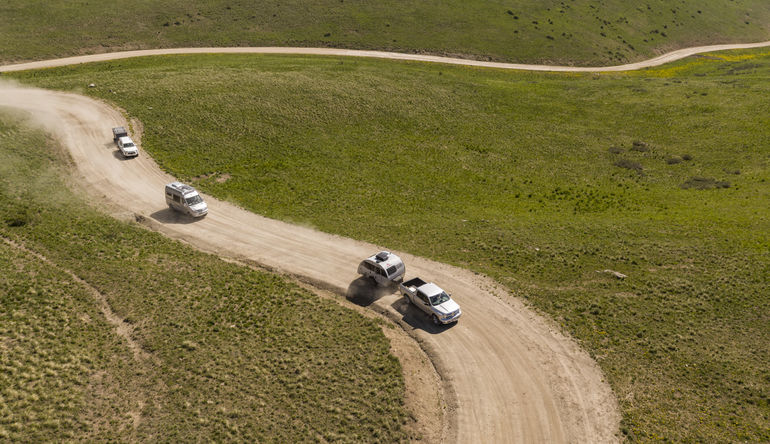 Find a Rental
Looking to try before you buy? Find a rental close to home.
Want to learn more?
Send us your email to get helpful tips and useful information from our partners.