Where to Rent
National chain outlets and local RV dealerships rent RVs, including state-of-the-art, late-model-year units. A growing number of campgrounds offer on-site RV rentals as well and peer-to-peer rentals are a fast-growing segment of the rental market.
Have the Experts Stock the RV
Most RV rental companies offer housekeeping packages (dishes, pots, pans, bed linens, etc.) for a nominal fee, or you can bring your own.
Affordability
Renting is a cost-effective way to experiment with different RV models and achieve hands-on learning before making a big purchase.
Which RV is Right For You?
RV travel provides an appealing vacation option for American families, groups of friends, outdoor enthusiasts, and couples. For those with a new interest in RVing, renting can be a cost-effective way to try RVing before you buy one. Renting allows people to experiment with different RV types, layouts, and get first-hand experience using an RV before committing to one particular model. You may realize that you need less space than you anticipated. Or that you need a unit that allows you to bring your kayaks and bikes. Or that you want a solid entertainment set up for tailgating. Whatever your reason, renting is a great way to become acquainted with multiple RV options and experiment with models that you may never have considered.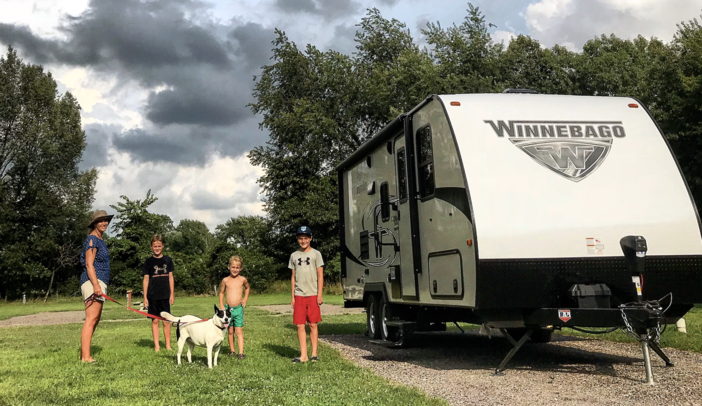 Unexpected Adventures
Adventure skier and climber Brody Leven and photographer Adam Clark take us through their travels in a Go RVing mini-series, Unexpected. The story chronicles their adventures in four different regions of the U.S. using four different types of RVs. For Brody, who grew up camping and being outdoors, RVing meant 50-foot motorhomes filled with people who spend time watching TV. RVing was simply not for him—until he tried it. And what he found was very unexpected.
Real RVers on the Freedom of RVing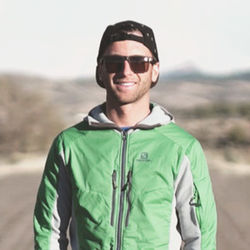 It was surprising to learn the diversity of RVers. They come in all shapes, sizes, races, genders, sexual orientations, creeds and colors. Like me, they love public lands, they love to experience the outdoors, and they love finding a great campsite.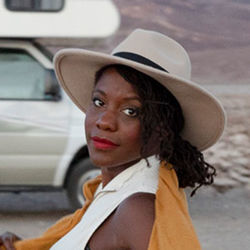 I love the freedom that an RV gives me as a single female traveler because I'm able to go wherever I want, whenever I want. No permission needed.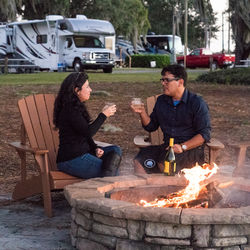 It's not just a place to park and live, but it's a place to live outside as well. We've learned that this is how we find the most important things.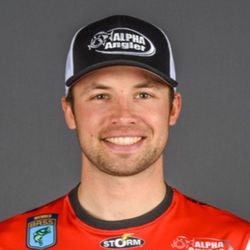 The RV really allows us to have a home away from home. It really ups our quality of life.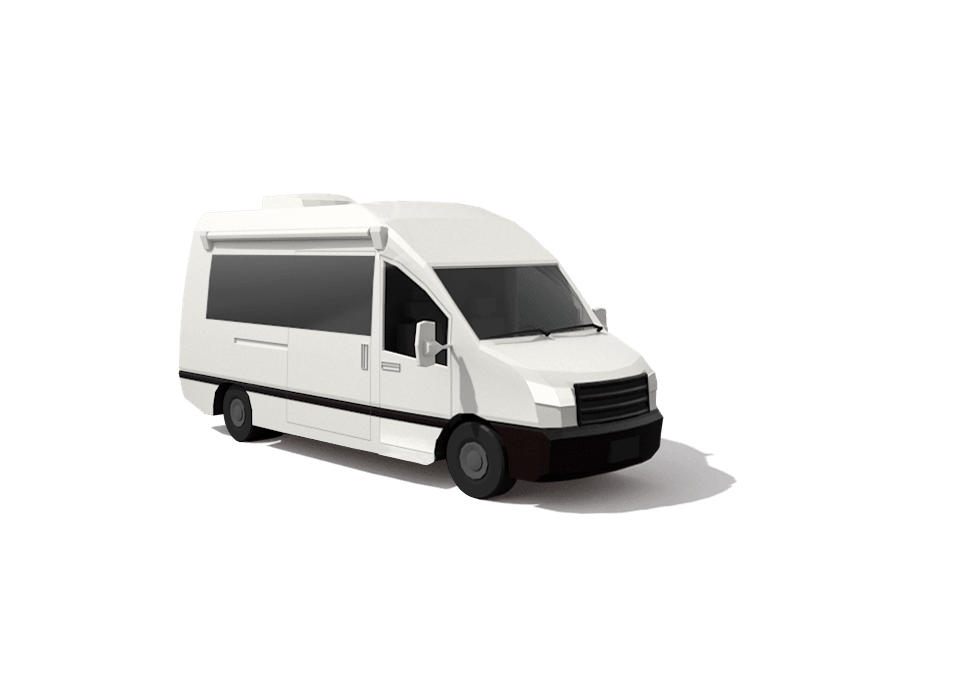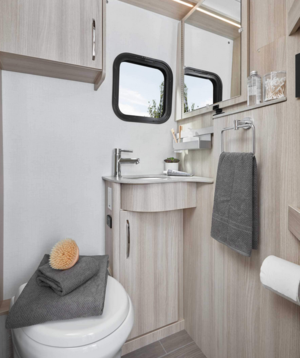 Full Bathroom
Space is used efficiently in class B RVs and many have full wet or dry baths.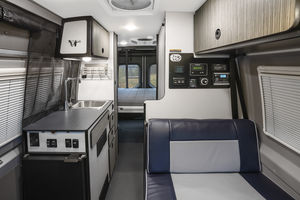 Beyond the Basics
Class Bs offer a kitchen, seating, bathroom and place to sleep.
Motorized
Class B Motorhomes
Class B motorhomes, also known as camper vans, feature all the conveniences of a furnished motor home but are compact enough to make driving one as easy as your regular van or SUV.
Sleeps 2 to 4 people
Easy Parking
Nimble & easy to drive
Simple Bathroom Facilities
Compact kitchen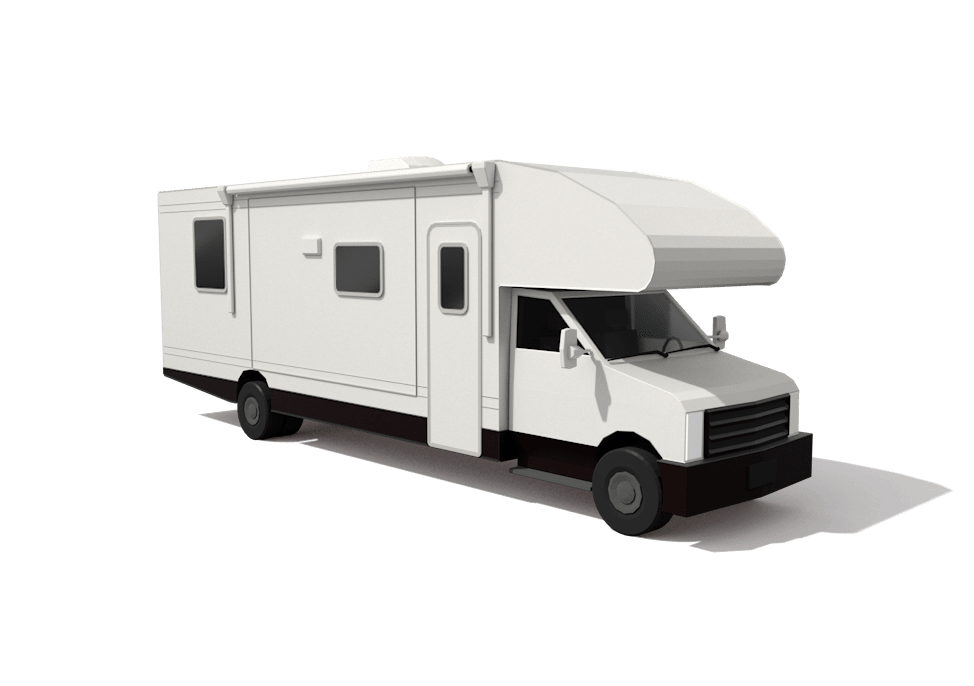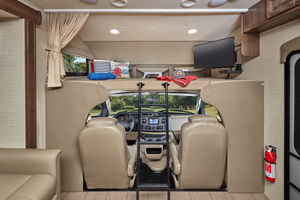 Cockpit and Bunk
Class Cs use the cabin space above the cockpit as a loft bed.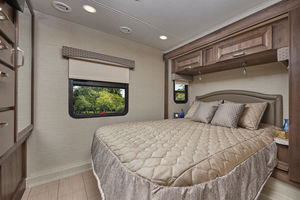 Private bedroom
Class Cs are large enough to include a separate bedroom with a king or queen size bed, closet space, and additional storage.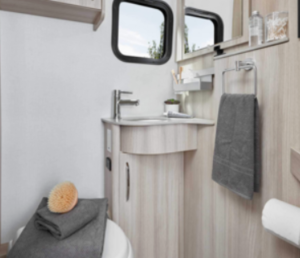 Full Bathroom
This type of RV is equipped with a full size dry bath with a toilet, sink, and shower or bath.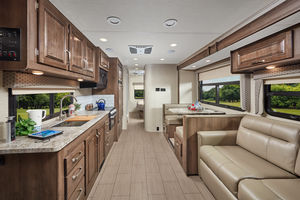 Living area
The living area can be made larger with slide-outs for a roomy living, dining and kitchen area.
Motorhome
Class C Motorhomes
Built on an automotive van frame with a wider body section attached to the original cab, class C motorhomes are easily recognizable by the over-the-cab portion that is often an optional sleeping area.
Sleeps up to 8 people
Can tow another vehicle for side trips
Loft for extra sleeping space
Full-sized kitchen and bathroom
Storage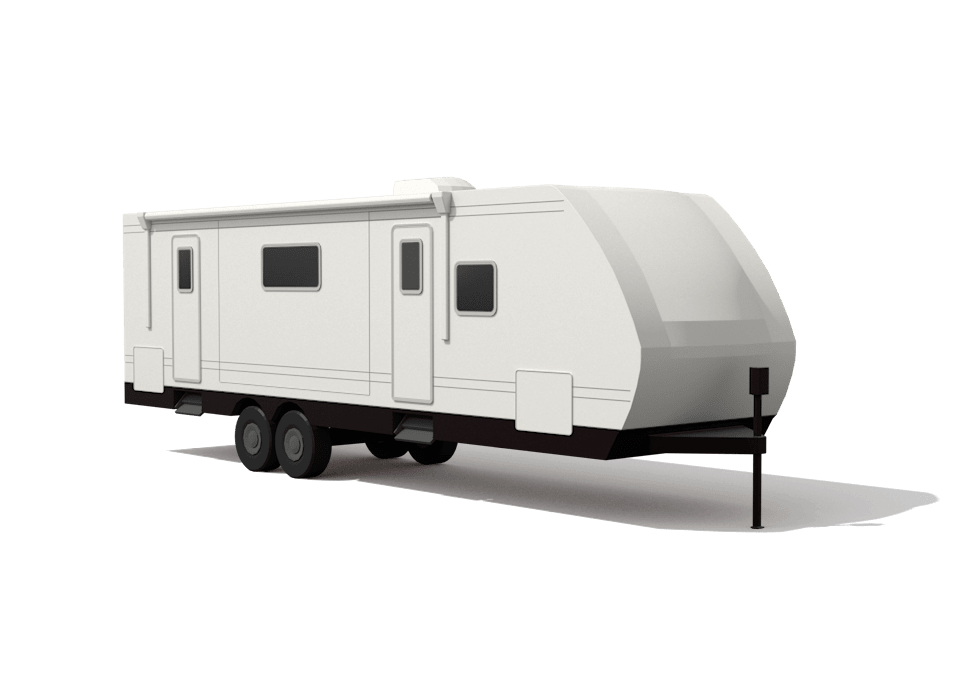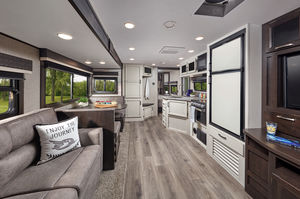 Spacious Living
Travel Trailers often have large living room areas and dedicated dining and kitchen space with full size appliances and large windows for lots of natural lighting.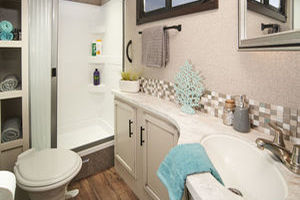 Large Bathroom
Travel trailers are large enough to offer extra storage cabinets and full size showers and bathtubs.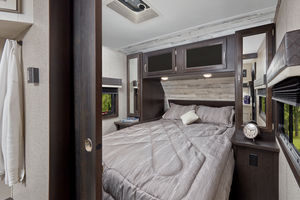 Separate Bedroom
Travel Trailers are large enough to offer a private bedroom, sometimes with king size beds, and additional closet and cabinet space.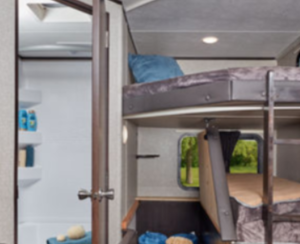 Bunk beds
In addition to couches and dinettes that convert to beds, some travel trailers have full sized bunk beds with additional storage space.
Travel Trailers are the most popular type of RV because they come in all shapes and sizes and can accommodate solo travelers all the way up to large families.
Sleeps up to 10 people
Extra storage
Full-sized bathroom and toilet
Large living space & separate bedroom
Large Entertainment Systems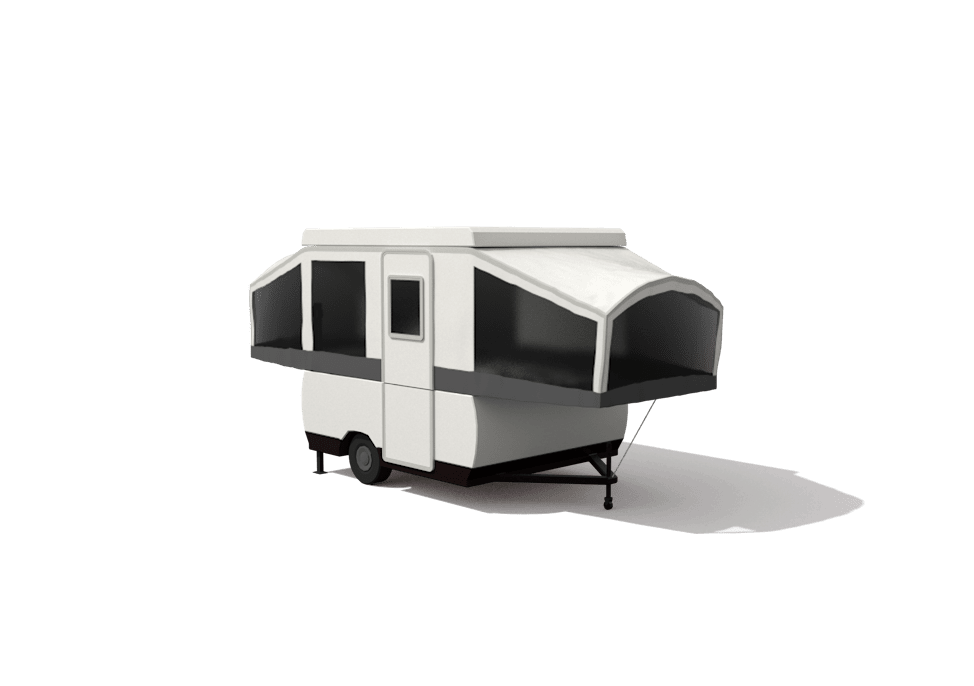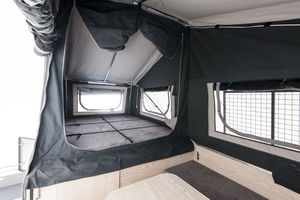 Open-air Sides
The canvas-sided sleeping areas in pop-ups allow fresh air to breeze through the RV so the user can feel like they are sleeping outdoors without sleeping on the ground.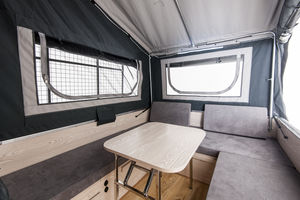 Transforming Furniture
Tables and seating can be folded up and down for multiple uses such as eating, sitting, or sleeping.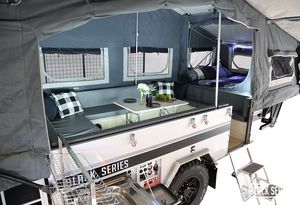 Roomy interior
With sides that pop out, there is plenty of space for two sleeping areas and a full dining area within the pop-up.
Pop-up campers are designed for the RVer that wants to feel closer to nature and connected to the outdoors in a way that feels as though you are sleeping outside in the fresh air. Pop-ups offer plenty of room at the campground but are folded down to a more compact size for easy storage and travel.
Sleeps up to 8 people
Budget-friendly
Easy to store
Basic bathroom amenities
Open-air sleeping experience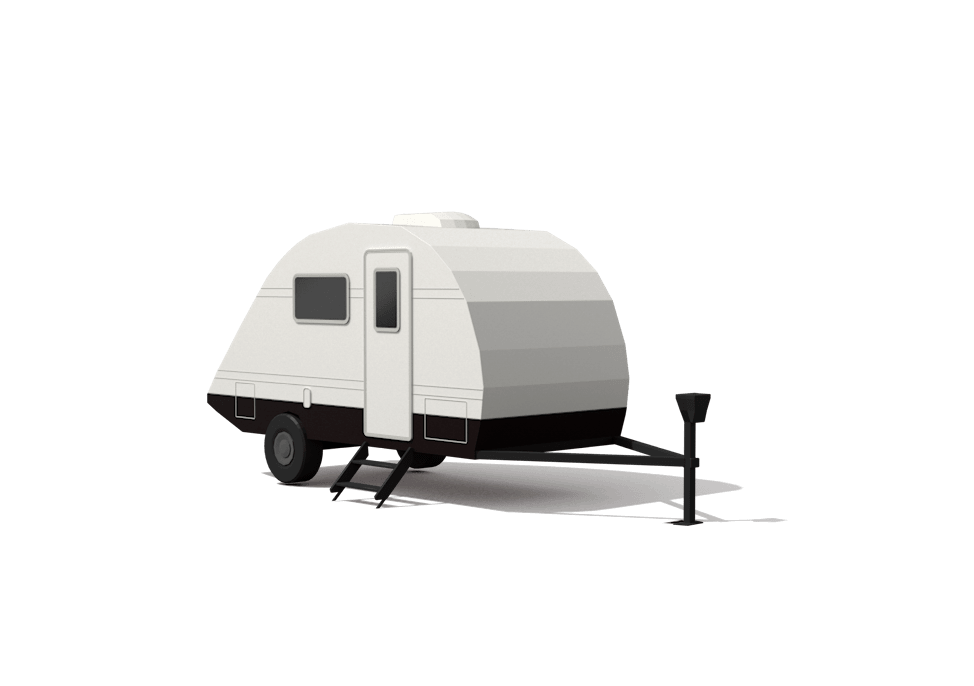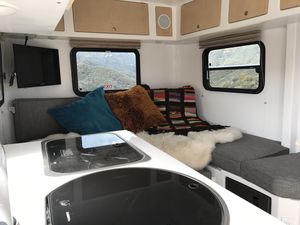 Lounge, Cook, Sleep
The bench seating teardrop trailers is often used for couch space, seating for meals, and converts to a bed for sleeping. Basic kitchens are standard in teardrops.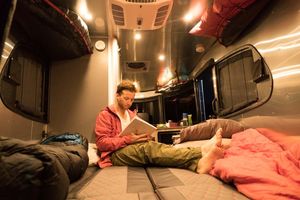 Roomy
Despite their exterior appearance, there is plenty of room to stretch out, cook, and sleep.
Towable
Teardrop Trailers
Teardrop Trailers
Sleeps 2-3 people
Light-weight, can be towed with a family car, minivan or SUV
Basic bathroom amenities
Basic kitchen amenities
Can be stored in a garage
Find the Right RV
Still exploring RV adventures? You can rent an RV before you decide to purchase.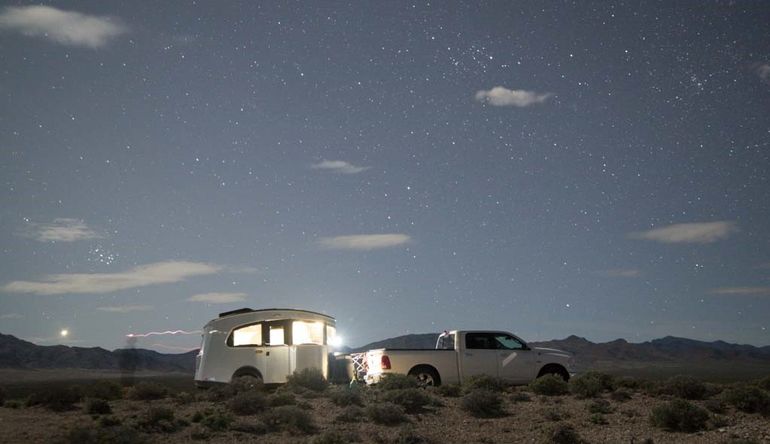 Keep Exploring
See what adventures real RVers enjoy.
Get our newsletter!
Submit your email to get helpful tips and useful information from our partners.