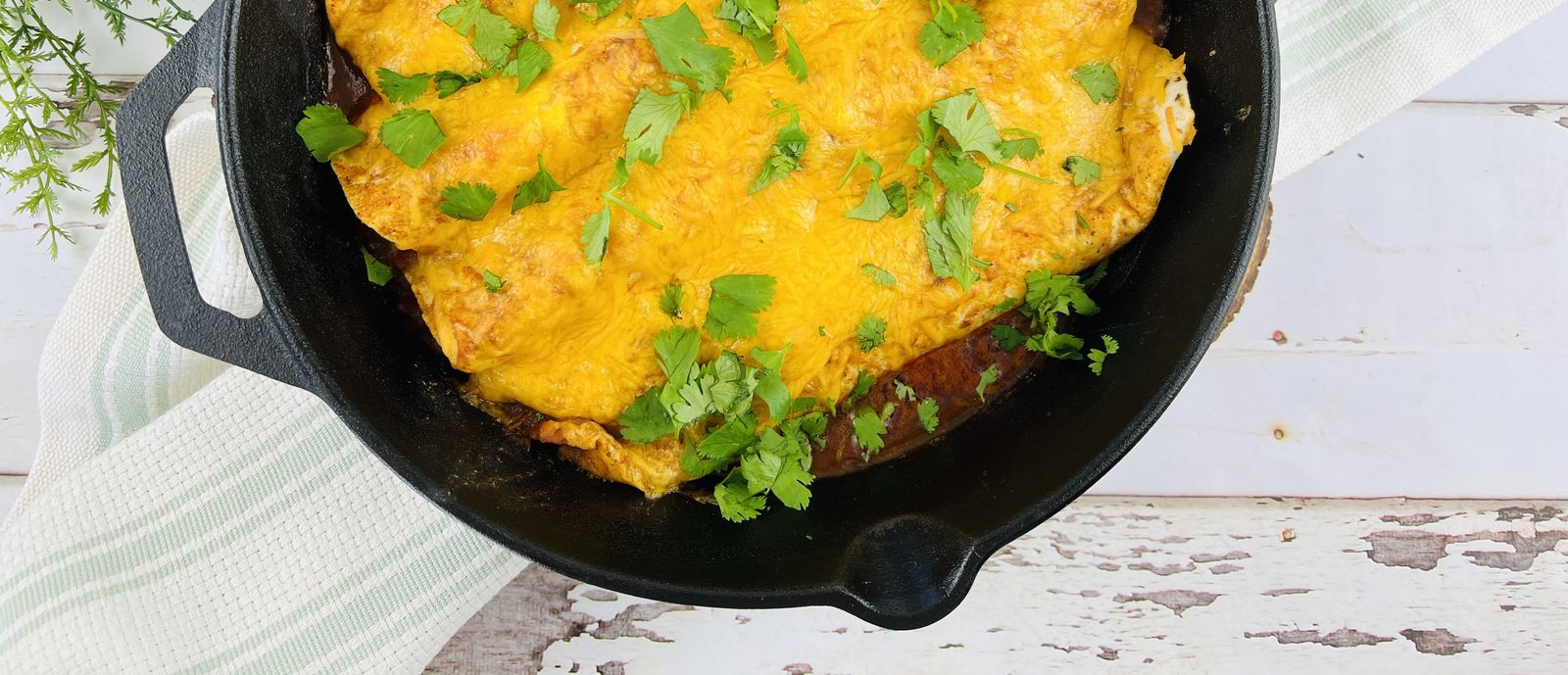 Recipes
Campfire Enchiladas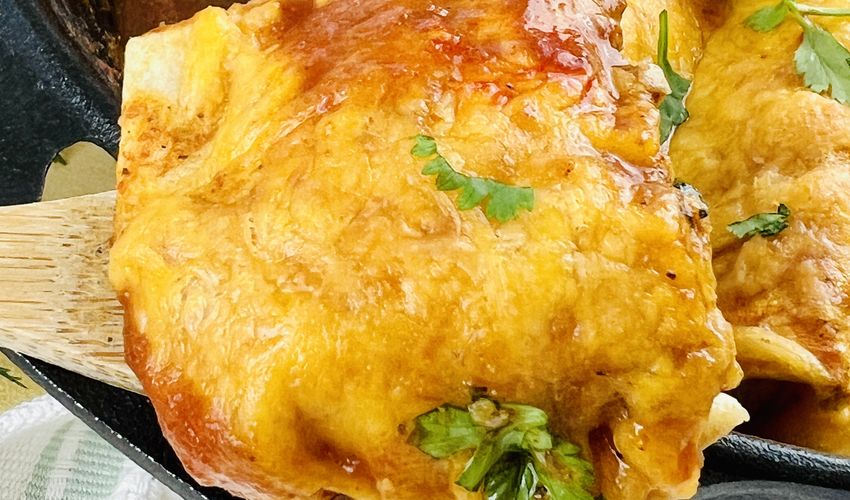 Recipe
Ingredients
2 tablespoons oil
1 red bell pepper, diced
½ red onion, diced
1 tablespoon cumin
Salt & pepper, to taste
1 can enchilada sauce
1 cup pepper jack cheese shreds
1 cup black beans, drained
4-6 flour tortillas
Cilantro, chopped, for garnish.
Pro tip: Know your audience here, 50% of people have that gene where cilantro tastes like soap to them. You can switch this out for finely diced green onions to get that great pop of green color if that becomes a concern.
Preparation Instructions
Heat the oil in a cast iron skillet over the campfire.
Cook the onions and bell pepper together, until soft
Stir in the cumin, salt, and pepper.
Remove the skillet from the heat, remove the onion and pepper to a plate and set it aside.
Pour ½ cup of enchilada sauce into the hot skillet.
Place some of the onion and pepper mix into the middle of each tortilla, then add some of the beans and shredded pepper jack cheese.
Roll the tortilla over on itself, and place it seam side down into the skillet. Repeat that until the pan is full of enchiladas.
Spread the remaining sauce over the enchiladas and then sprinkle a generous layer of cheddar cheese on top.
Cover the pan with foil and place it over campfire for about 15 minutes.
Remove the pan from the fire, remove the foil, and top with the chopped cilantro.
Serve, and enjoy!
Variations
Instead of black beans you could easily used cooked off ground beef, pulled pork, or even leftover diced or shredded chicken. Even the cheese can be switched up for pepperjack, Cojack, or Tex-mex seasoned blends.
For more recipes and content from Dannelle Gay, visit her website.