A Classic Motorhome with Abundant Amenities
Class A Motorhome
Class A RVs are constructed entirely on a specially designed motor vehicle chassis. They are large, spacious, and generally have residential-sized kitchens, large living areas, separate bedrooms, and large bathrooms. One of the advantages of Class A RVs is that you don't need a tow vehicle to use it.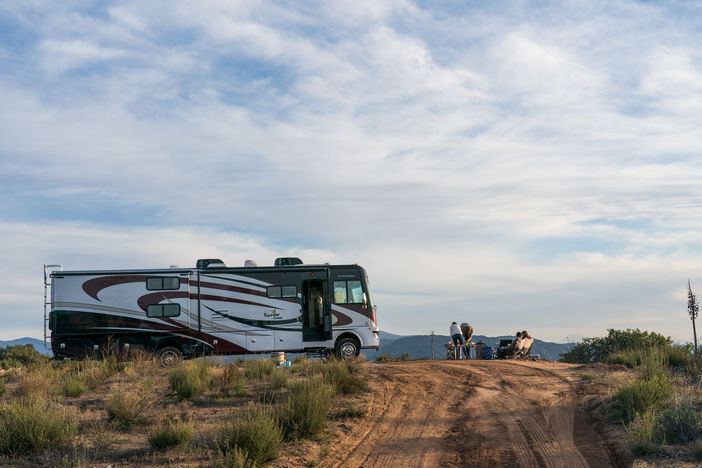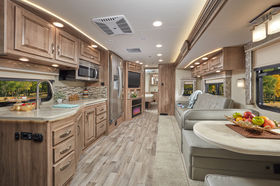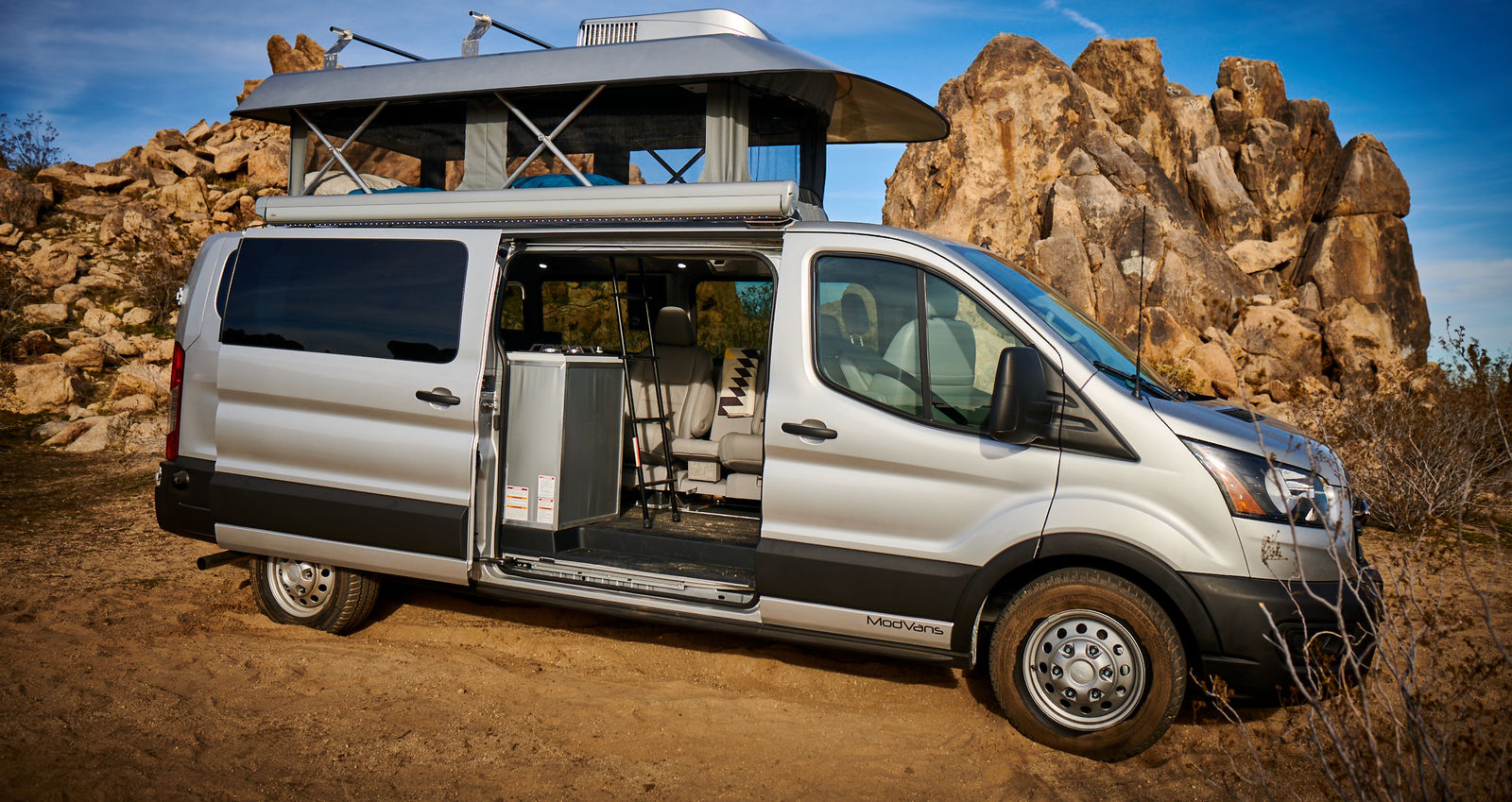 Camper Vans that Drive like a Family Car
Class B RV
Class B RVs are built using an automotive manufactured van or panel-truck shells. They are very easy to drive, park, and maneuver and include standard home-like amenities including a bathroom, sleeping area, and basic kitchen.
A Little of Class A and B Combined
Class C
Class C Motorhomes are easily recognizable by the over-the-cab area that is often an optional sleeping area. This type of RV is built on an automotive van frame with a wider body section attached to the original cab. Amenities are similar to those in conventional motorhomes with large kitchens, spacious living areas, large bathrooms, and a separate bedroom.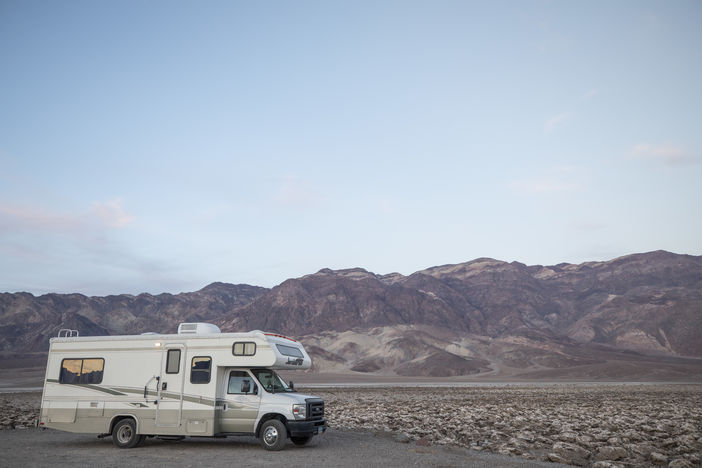 Need help finding the right RV?
Let us know who you are and what you want to do and we'll steer you in the right direction.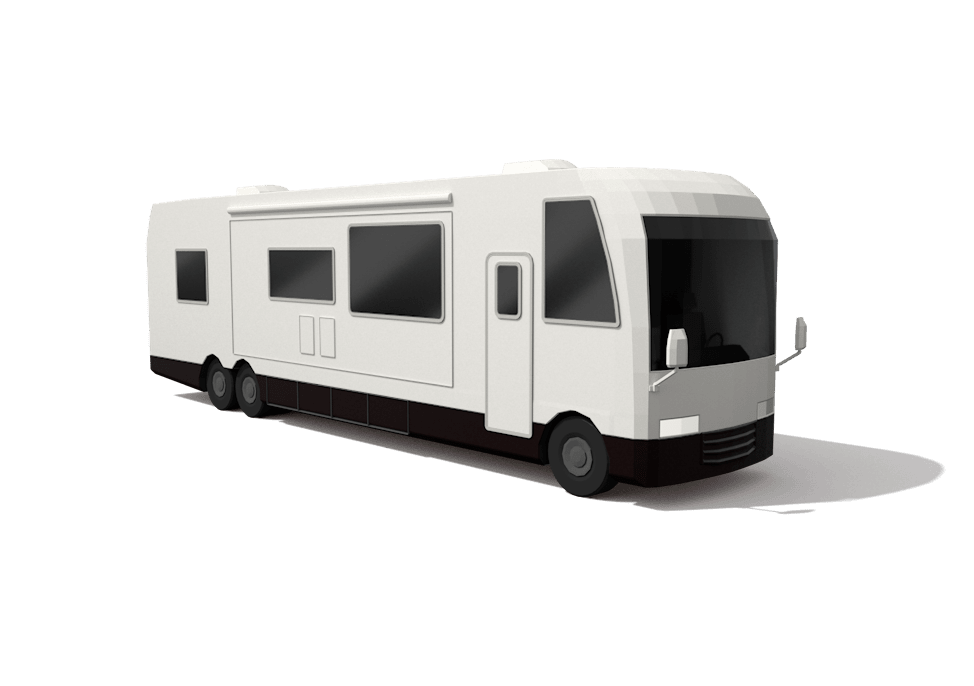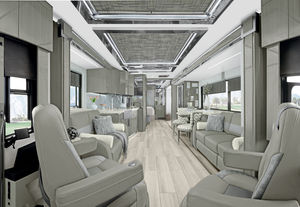 Living area
Class A motorhomes come with many features similar to what you have in your house. Comfortable furnishings, larger cabinets and sinks.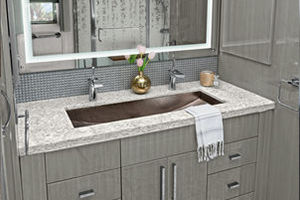 Full Vanity
Large vanities and double sinks appear in some of these larger RVs.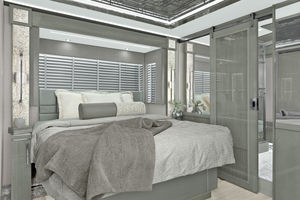 Private Bedroom
The layout and size of a Class A allows for a private bedroom separate from the rest of the living space.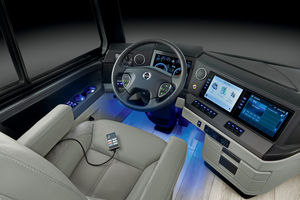 Cockpit
While there may be a couple more screens to learn about and a couple more buttons and knobs, being in the drivers seat is not dramatically different than other vehicles that may be more familiar - the back up cameras and alert systems will make newbies more comfortable with some practice.
Motorized
Class A Motorhomes
Class A motorhomes are designed with the comforts of home in mind equipped with a full kitchen, bathroom, large living and entertainment centers. They are built on specially designed motor vehicle chassis and do not require owning a separate tow vehicle.
Sleeps up to 8 people
Ample storage
Can tow something else for side trips
Full kitchen and large living area
Full-sized bathroom and toilet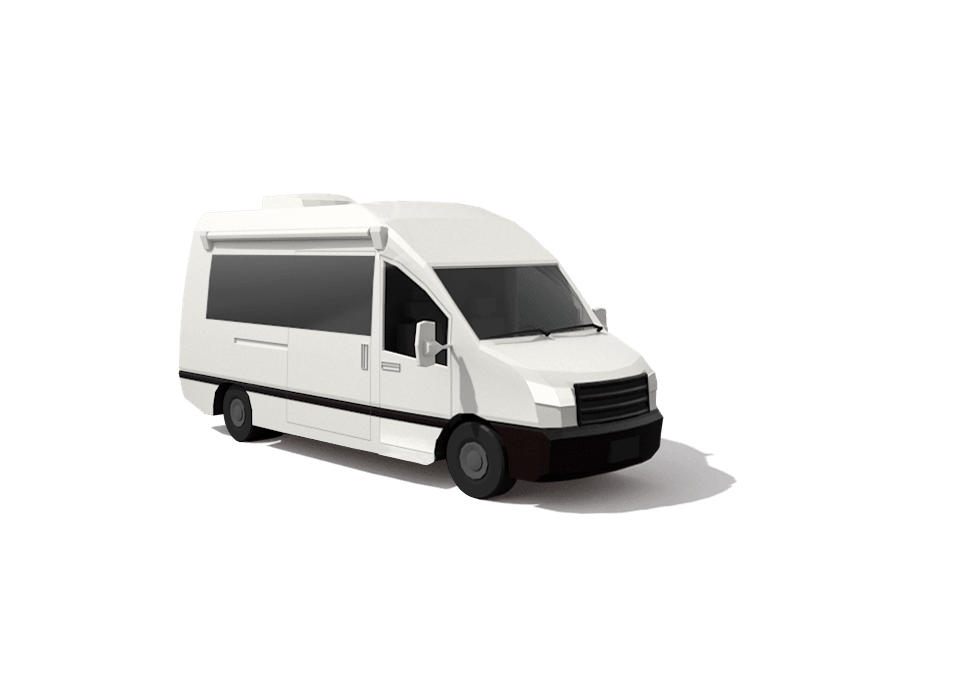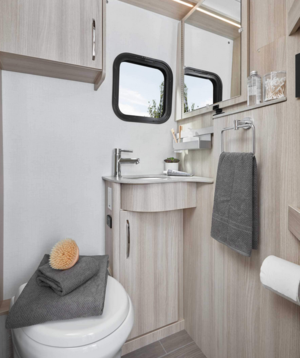 Full Bathroom
Space is used efficiently in class B RVs and many have full wet or dry baths.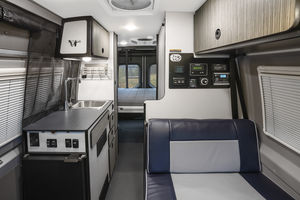 Beyond the Basics
Class Bs offer a kitchen, seating, bathroom and place to sleep.
Motorized
Class B Motorhomes
Class B motorhomes, also known as camper vans, feature all the conveniences of a furnished motor home but are compact enough to make driving one as easy as your regular van or SUV.
Sleeps 2 to 4 people
Easy Parking
Nimble & easy to drive
Simple Bathroom Facilities
Compact kitchen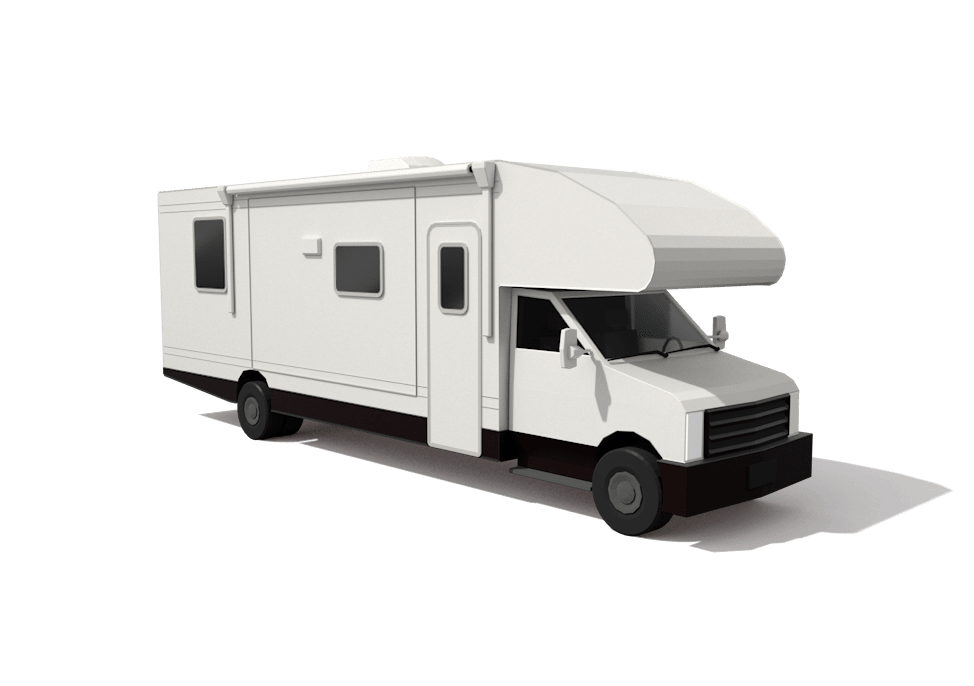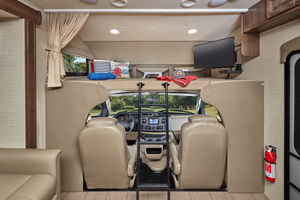 Cockpit and Bunk
Class Cs use the cabin space above the cockpit as a loft bed.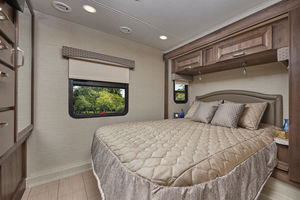 Private bedroom
Class Cs are large enough to include a separate bedroom with a king or queen size bed, closet space, and additional storage.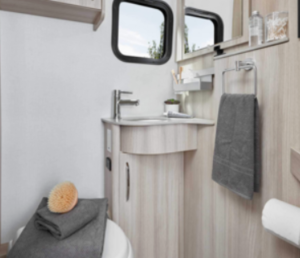 Full Bathroom
This type of RV is equipped with a full size dry bath with a toilet, sink, and shower or bath.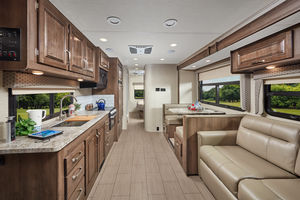 Living area
The living area can be made larger with slide-outs for a roomy living, dining and kitchen area.
Motorhome
Class C Motorhomes
Built on an automotive van frame with a wider body section attached to the original cab, class C motorhomes are easily recognizable by the over-the-cab portion that is often an optional sleeping area.
Sleeps up to 8 people
Can tow another vehicle for side trips
Loft for extra sleeping space
Full-sized kitchen and bathroom
Storage
Real RVers Living Their Dreams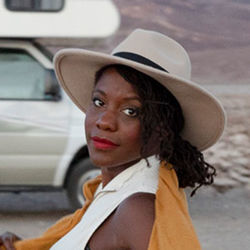 I love the freedom that an RV gives me as a single female traveler because I'm able to go wherever I want, whenever I want. No permission needed.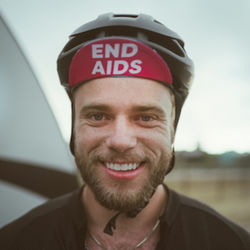 Everyone on lifecycle camps and we have been staying in an RV. It's just been so nice that our team has a place to leave their bags, leave their clothes, charge our phones, relax, hangout and it's just a nice warm, safe space.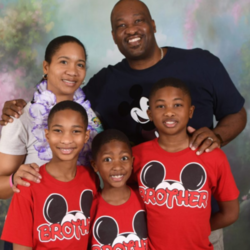 We tailgate in comfort: We have TVs to watch the early games and we don't have to worry about traffic afterward because we hangout and watch the late games.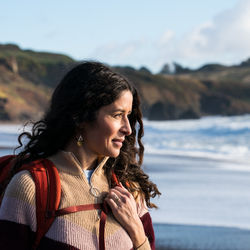 I think when you love something, you want to share it with those that you love. And I think that the way I was raised, camping was not just about where you went or what you did, it was about who you were with and it was important for me to be able to share that with someone that I love.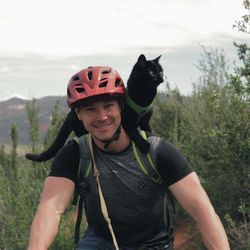 Simon and I enjoy mountain biking. Having all my gear ready to go in the RV makes adventurous road trips easy. It's a fun and convenient way to explore.
Find Services and Parts
Looking to make an upgrade or find a part? Start here.
Get started
Find a Brand
Know your RV type? Find a manufacturer.
Get started
Find a Campground
Search for campgrounds near you.
Get started
Find a Dealer
Looking to buy a new RV? We can help connect you with dealerships in your area.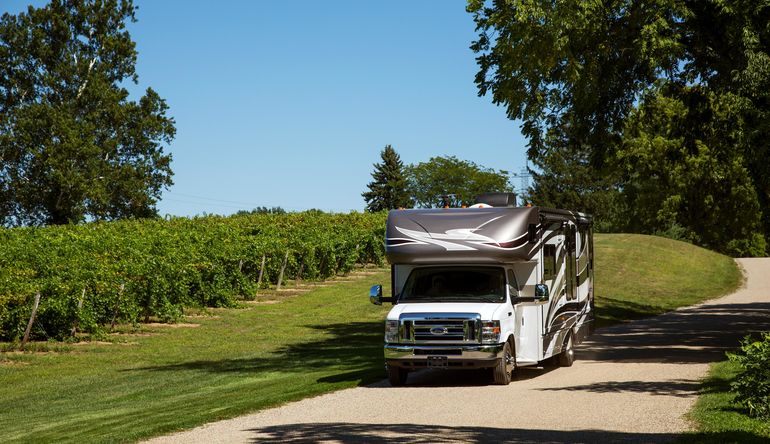 Compare RVs
Compare different models side-by-side and find the perfect RV for your traveling needs.
Get our newsletter!
Submit your email to get helpful tips and useful information from our partners.