From sea to shining sea
The Great American Road Trip returns (and it's even more fun in an RV)
Rediscover the U.S.
From little-known state parks to iconic national monuments. The beach, the mountains, a new city, music festivals, Disney World? Why choose?
Your time, your rules
Extend your stay. Take the detour. Change your plans. Expand your itinerary. Fulfill that promise to visit Great Uncle Joe or show your kids Old Faithful
Catching the Waves and Hitting the Powder
For professional surfer Jamie O'Brien, a fully-loaded RV was the perfect vehicle to combine a surfing and snowboarding trip in the Pacific Northwest. Transitioning from the coast to forest, and finally to a snowy mountain is no big deal when you have your RV as your home base to sleep, eat, relax, warm-up, and haul all your equipment.
Unexpected - Four RVs, Four Seasons
Professional skier Brody Leven and photographer Adam Clark travel to some of the most amazing parts of the country experiencing four different seasons in four different RVs. Brody embarks on a 100-mile race in Lake Tahoe, goes Canyoneering in Utah followed by a desert adventure and epic rock climbing; goes skiing in Cooke City, Montana, and in the Sierra Mountains; and goes ice climbing in Hyalite Canyon.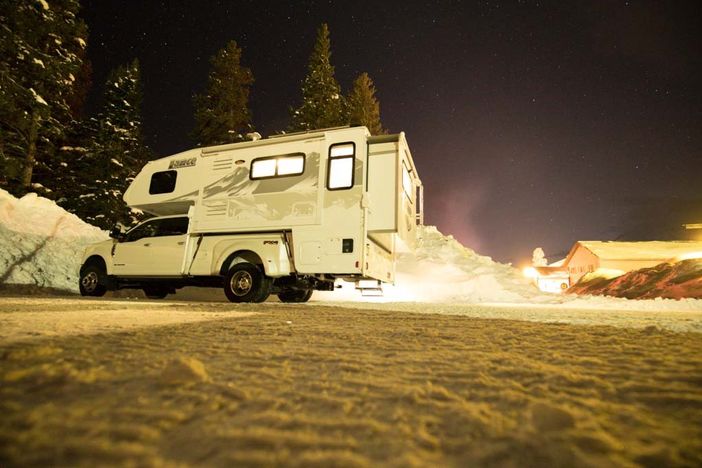 Hear from Real RVers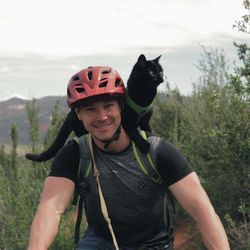 Simon and I enjoy mountain biking. Having all my gear ready to go in the RV makes adventurous road trips easy. It's a fun and convenient way to explore.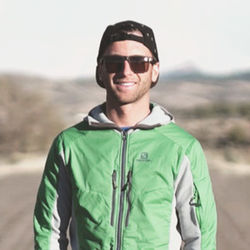 After an incredible year spent going on feasible, inexpensive, weekend-to-week-long road trips with my friends, I think the RV bug has bitten me.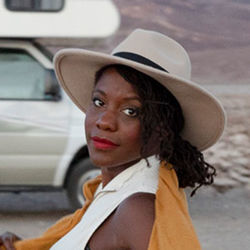 I love the freedom that an RV gives me as a single female traveler because I'm able to go wherever I want, whenever I want. No permission needed.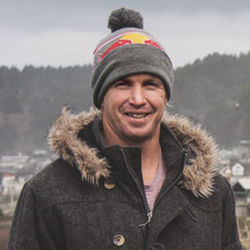 By taking an RV, we were able to move our adventure base camp instantly: from the ocean to the river to the mountain.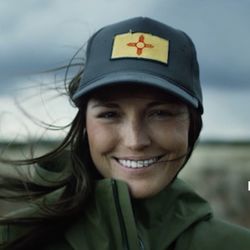 When you go in with an open mind, there's a lot more room to feel fulfilled and excited by all these cool things you didn't expect.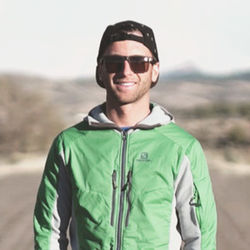 It was surprising to learn the diversity of RVers. They come in all shapes, sizes, races, genders, sexual orientations, creeds and colors. Like me, they love public lands, they love to experience the outdoors, and they love finding a great campsite.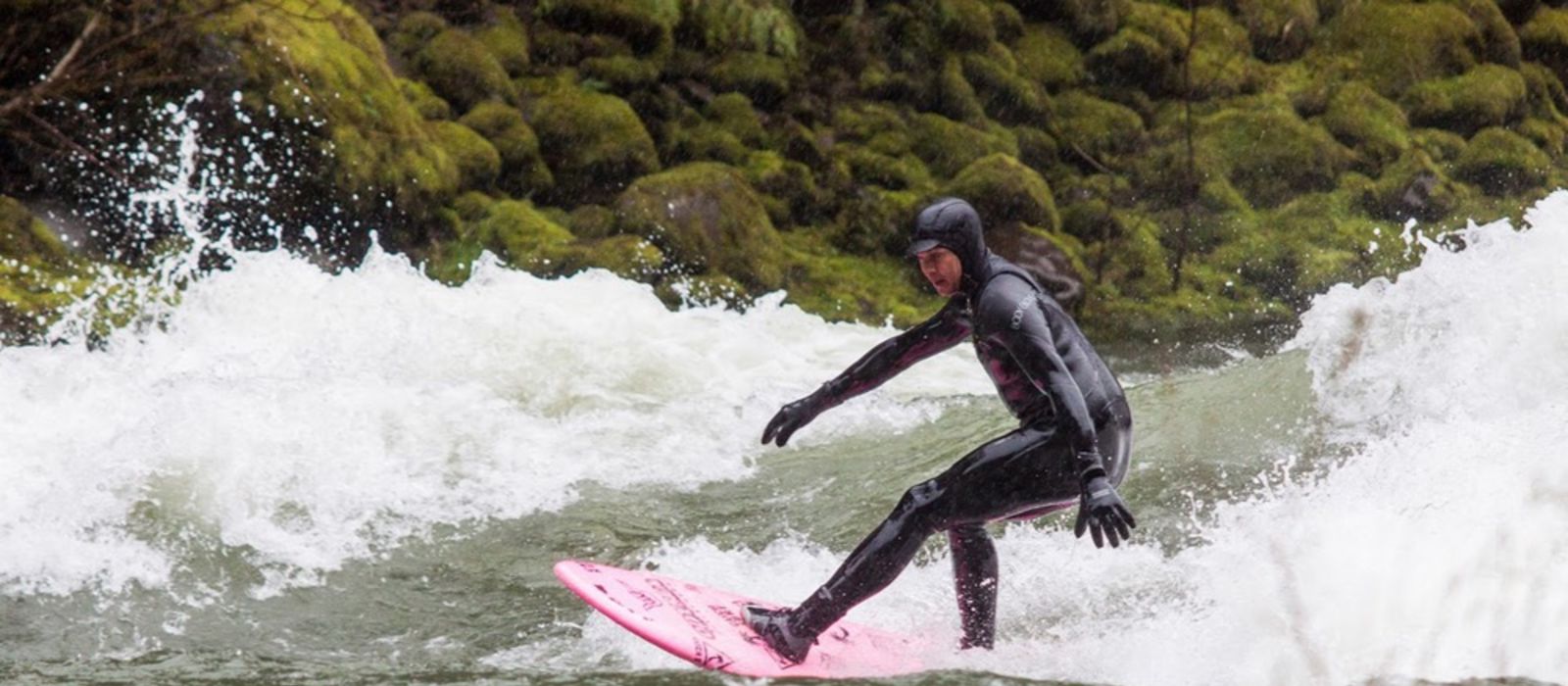 On the Road with RVers
Catching the Waves
For professional surfer Jamie O'Brien, a fully-loaded RV was the perfect vehicle to combine a surfing and snowboarding trip in the Pacific Northwest.
Read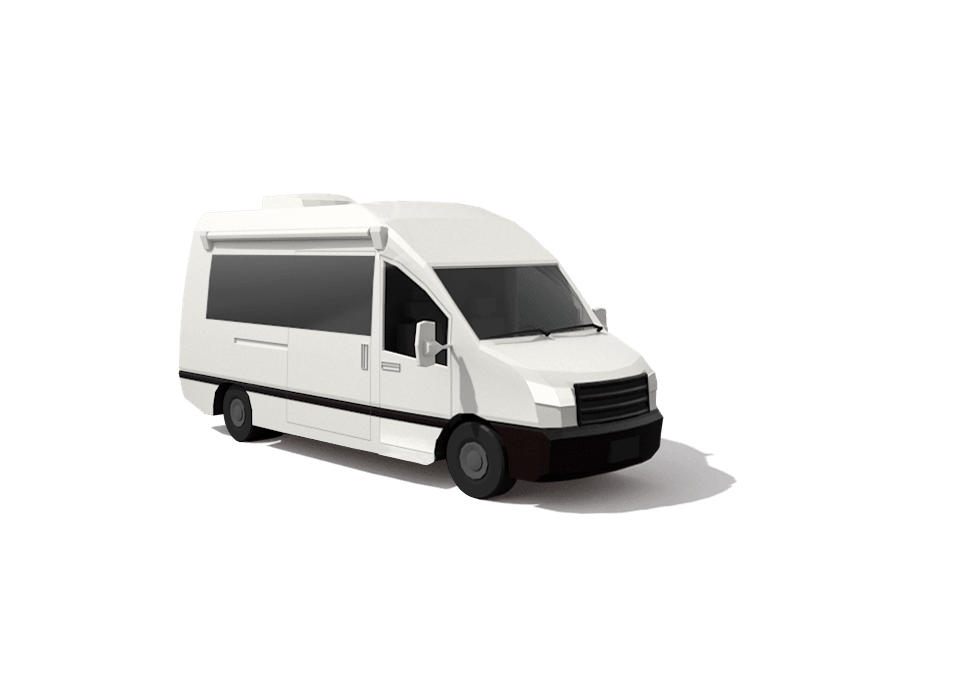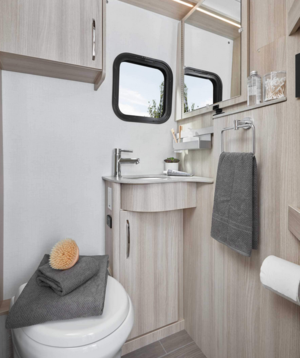 Full Bathroom
Space is used efficiently in class B RVs and many have full wet or dry baths.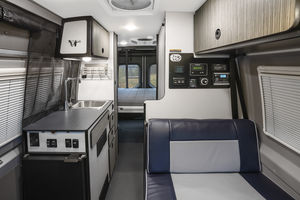 Beyond the Basics
Class Bs offer a kitchen, seating, bathroom and place to sleep.
Motorized
Class B Motorhomes
Class B motorhomes, also known as camper vans, feature all the conveniences of a furnished motor home but are compact enough to make driving one as easy as your regular van or SUV.
Sleeps 2 to 4 people
Easy Parking
Nimble & easy to drive
Simple Bathroom Facilities
Compact kitchen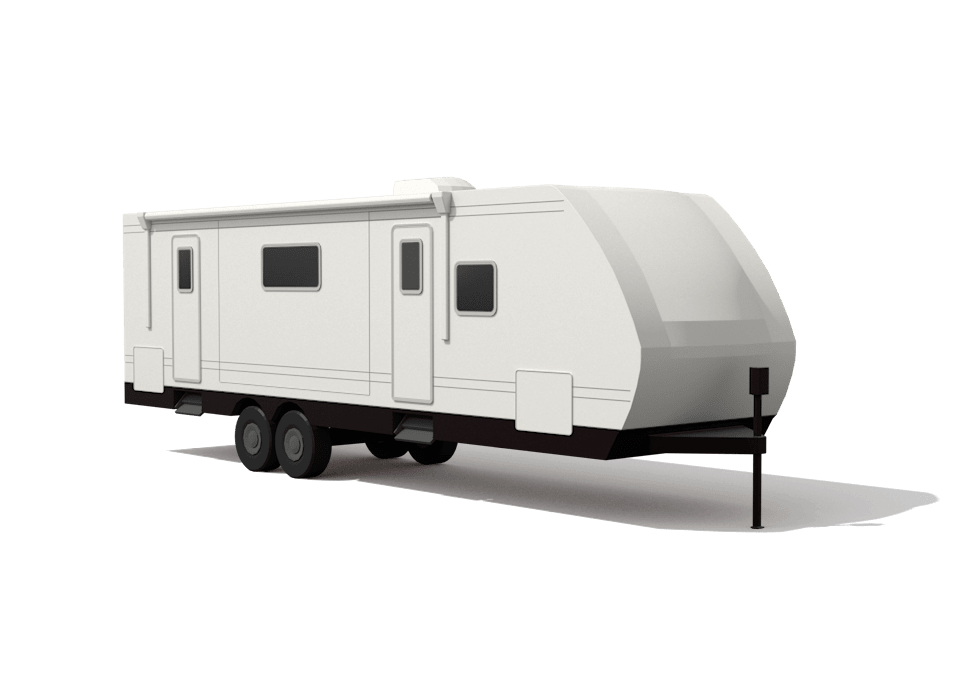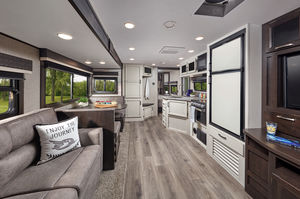 Spacious Living
Travel Trailers often have large living room areas and dedicated dining and kitchen space with full size appliances and large windows for lots of natural lighting.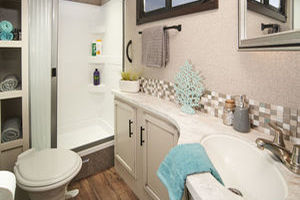 Large Bathroom
Travel trailers are large enough to offer extra storage cabinets and full size showers and bathtubs.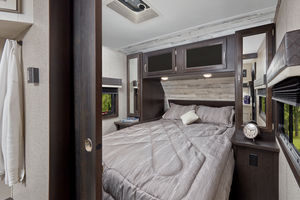 Separate Bedroom
Travel Trailers are large enough to offer a private bedroom, sometimes with king size beds, and additional closet and cabinet space.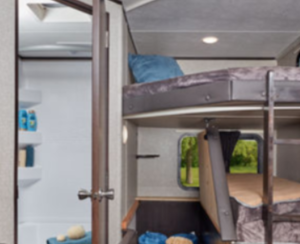 Bunk beds
In addition to couches and dinettes that convert to beds, some travel trailers have full sized bunk beds with additional storage space.
Travel Trailers are the most popular type of RV because they come in all shapes and sizes and can accommodate solo travelers all the way up to large families.
Sleeps up to 10 people
Extra storage
Full-sized bathroom and toilet
Large living space & separate bedroom
Large Entertainment Systems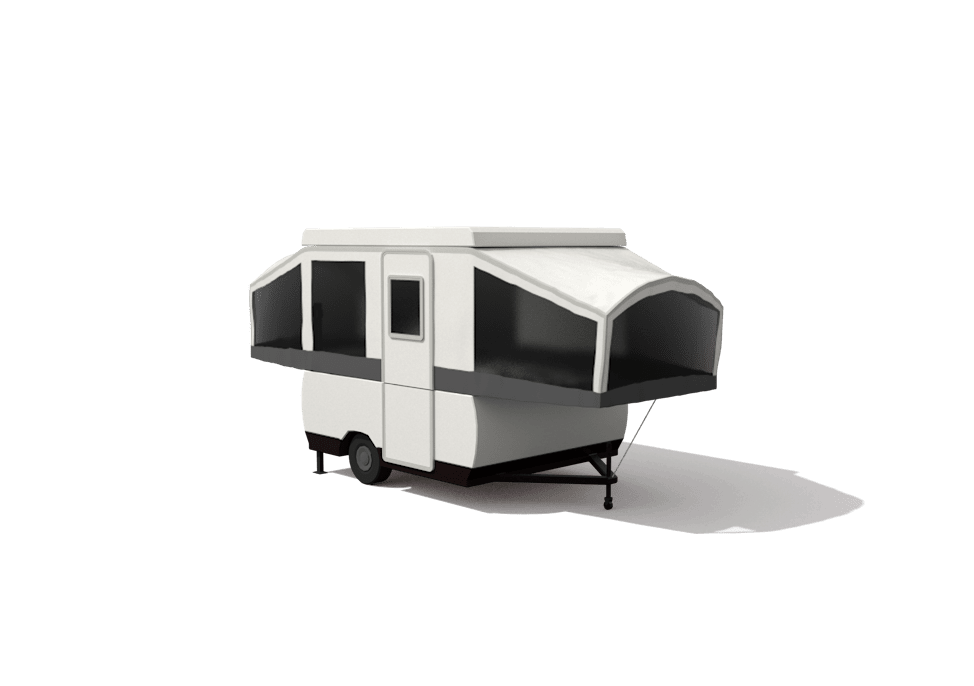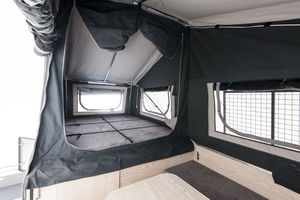 Open-air Sides
The canvas-sided sleeping areas in pop-ups allow fresh air to breeze through the RV so the user can feel like they are sleeping outdoors without sleeping on the ground.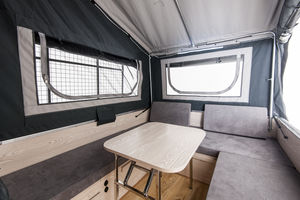 Transforming Furniture
Tables and seating can be folded up and down for multiple uses such as eating, sitting, or sleeping.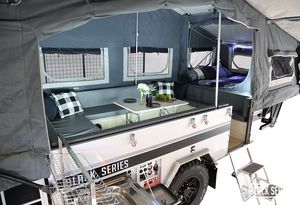 Roomy interior
With sides that pop out, there is plenty of space for two sleeping areas and a full dining area within the pop-up.
Pop-up campers are designed for the RVer that wants to feel closer to nature and connected to the outdoors in a way that feels as though you are sleeping outside in the fresh air. Pop-ups offer plenty of room at the campground but are folded down to a more compact size for easy storage and travel.
Sleeps up to 8 people
Budget-friendly
Easy to store
Basic bathroom amenities
Open-air sleeping experience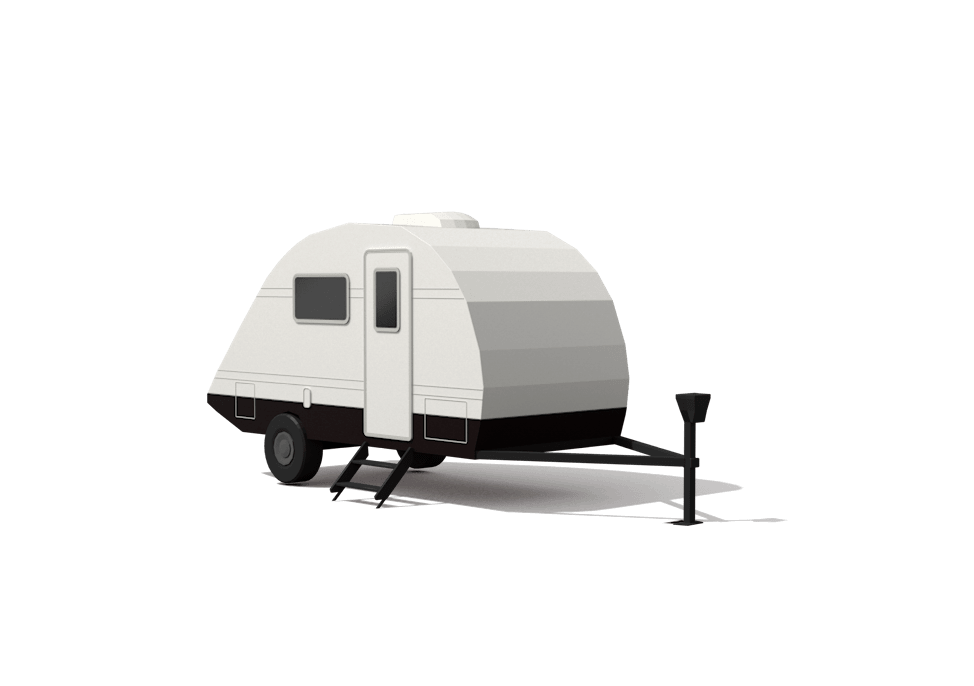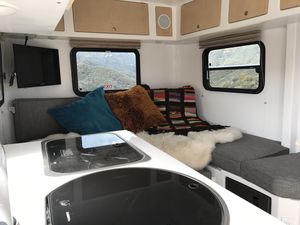 Lounge, Cook, Sleep
The bench seating teardrop trailers is often used for couch space, seating for meals, and converts to a bed for sleeping. Basic kitchens are standard in teardrops.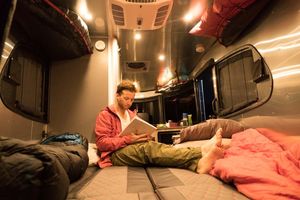 Roomy
Despite their exterior appearance, there is plenty of room to stretch out, cook, and sleep.
Towable
Teardrop Trailers
Teardrop Trailers
Sleeps 2-3 people
Light-weight, can be towed with a family car, minivan or SUV
Basic bathroom amenities
Basic kitchen amenities
Can be stored in a garage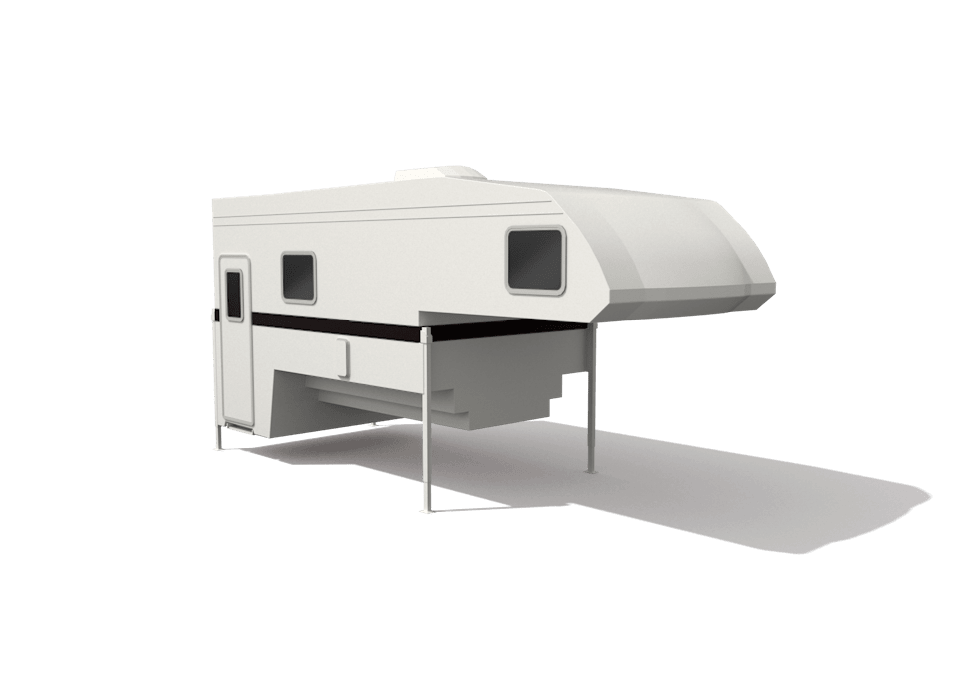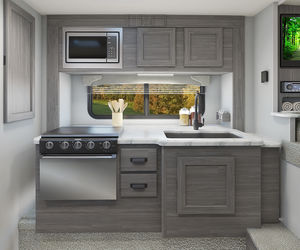 Cook
Truck campers often feature an efficient kitchen complete with an oven, stove, microwave, refrigerator, and sink.
Bathe Comfortably
Truck campers include full wet or dry baths and some even have a bathtub!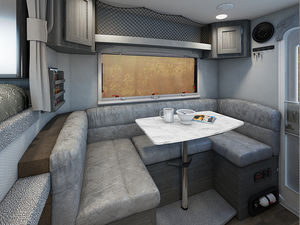 Dining
Truck campers often offer comfortable, dedicated dining areas.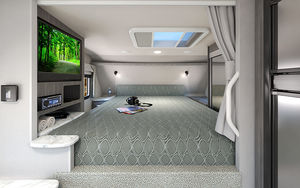 Comfy Bed
The dedicated bedroom area often boasts a queen size bed and entertainment system.
Truck Campers are portable units designed to be loaded onto, or affixed to, the bed or chassis of a pickup truck. This type of RV is an easy and economical option for pick up truck owners.
Sleeps 2-6 people
Nimble and easy to drive
Easy to Park
Entertainment Systems
Simple Bathroom Facilities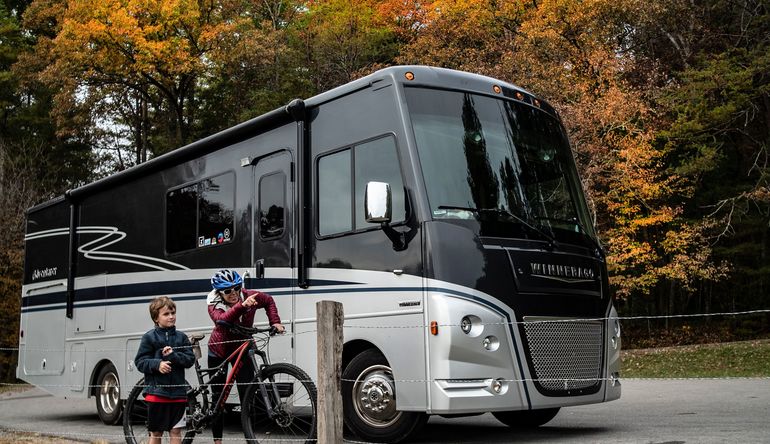 Find the Right RV
Find the RV that fits your needs with the Find my RV Quiz.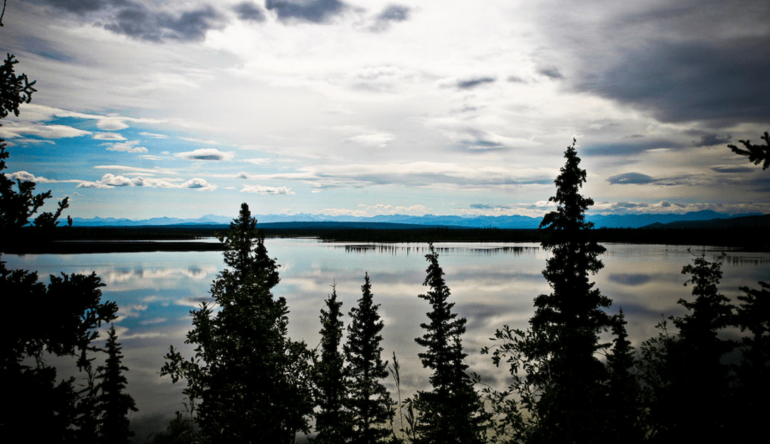 Keep Exploring
RVing has so many benefits from affordability and versatility to feeling more connected to nature, friends, and family than ever before.
Want to learn more?
Send us your email to get helpful tips and useful information from our partners.