When setting out for a road trip with your RV, there is so much joy to be found in the journey, but not if you are stressed out about your drive. Luckily, there are many terrific apps that can help you navigate new highways. 
Aside from just offering maps, some robust navigation apps can even make your drive safer. Leave the spiral-bound truckers' atlas behind and use one of these six recommended navigation apps:
Google Maps
Google Maps is probably the most familiar app for most travelers. That familiarity makes it a good choice because you won't have to spend any time learning a new app. Also, many websites and other apps feature the ability to open maps into Google Maps with a single click. Plus, it is free. The main drawback is that Google Maps may route you onto roads that are not made for a rig your size. You'll have to watch for low-clearance bridges, weight and length limits, and propane restrictions while driving. 
CoPilot
CoPilot GPS features an app specifically designed for RVs. Simply input information about your rig, and CoPilot will find an appropriate route for your weight and height. Maps are available in both 2D and 3D versions and include detailed information about road signs and turn lanes. Audio navigation and speed limit indicators make it easy to safely use CoPilot while driving, without looking at the screen. Offline maps can be stored on your device, meaning you'll never go without a map, even when driving in remote areas. You can also easily search for and add roadside stops to your route. A 14-day free trial is available, and an annual subscription costs $29.99. 
RV Trip Wizard
Like CoPilot, RV Trip Wizard allows you to customize your route based on your RV's restrictions. However unlike CoPilot, this app doesn't provide full audio navigation. You can download maps to use in Google Maps, which is a handy feature for those who prefer navigating from a familiar app. RV Trip Wizard offers more powerful trip-planning features, including campground searches and trip budgeting. If you are a member of any camping clubs (such as KOA or Good Sam), you can even prioritize those options when searching for an RV park. This app costs $49.99 after your 7-day free trial. 
inRoute
inRoute certainly shares many features with the previously mentioned apps, but it has one unique feature RVers might especially appreciate. This app allows you to devise a route based on various options, including curviness and elevation. Travelers to mountainous regions will especially appreciate this if they'd like to avoid white-knuckle drives. inRoute also checks the weather, giving you a heads up about severe weather ahead. Expect to pay $29.99 per year. A free 7-day trial allows you to try it out first.
AllStays
Though the name "AllStays" sounds as though this app focuses on places to stay, the Allstays Camp & RV app includes so much more. In addition to 30,000 campgrounds, the app lets users search for big box stores, parking, truck stops (with fuel prices listed), rest areas, RV stores, and more. As you drive, the map continually refreshes to show locations that fall within your filters, making it easy to plan on the go. Then, simply click a button for turn-by-turn directions to your selected destination. You can also check for weather and driving conditions. AllStays is not currently available for Androids, but you can find a website or iOS app. You'll pay a one-time price of $9.99.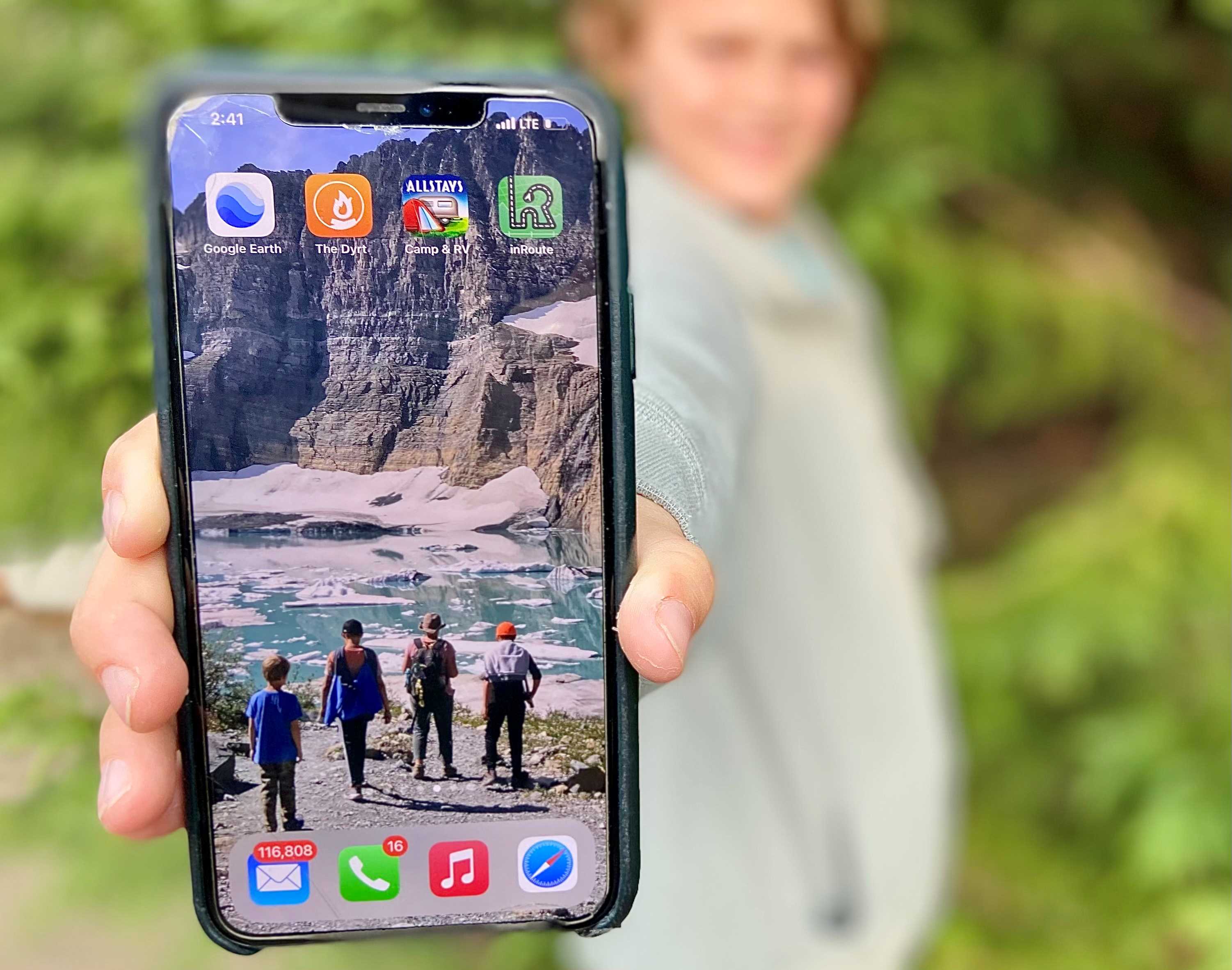 GasBuddy
While GasBuddy cannot be used to plan your whole route, it shines in helping you navigate to one of the most important things you'll need while driving: gas! Simply pull up the app to find gas stations within range of your current location, and easily figure out which ones are ahead. As an added bonus, GasBuddy even displays fuel prices, helping you to find the cheapest cost on your route, which is something you'll appreciate if your RV causes you to use more fuel. GasBuddy can also help you save money by earning "gasback" whenever you use the app to pay for your purchases. This app is free to download.