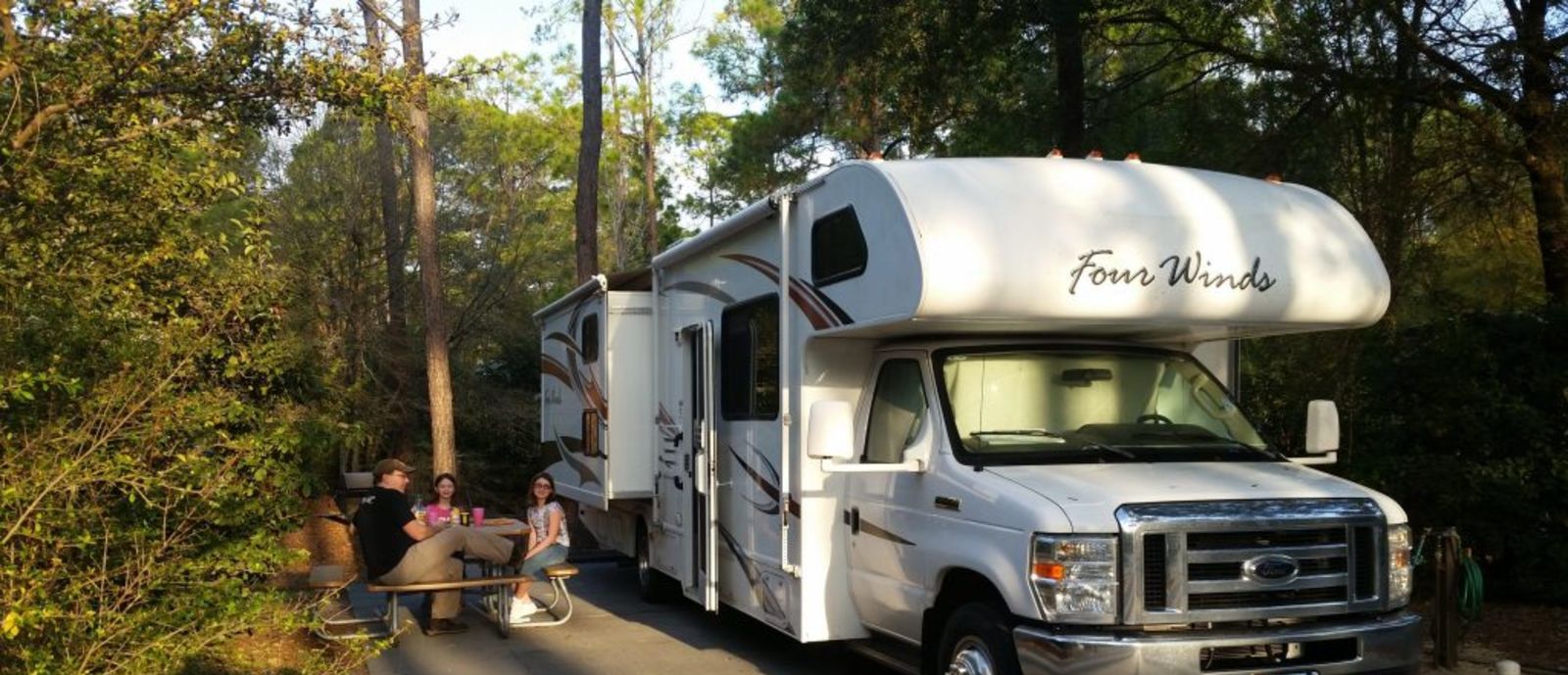 Expert Advice
Choosing A Type C RV For Our Family
This is R'Velle. She's 32 feet of Type C joy that transports our family of four plus two dogs from our central Iowa home to destinations far flung and nearby.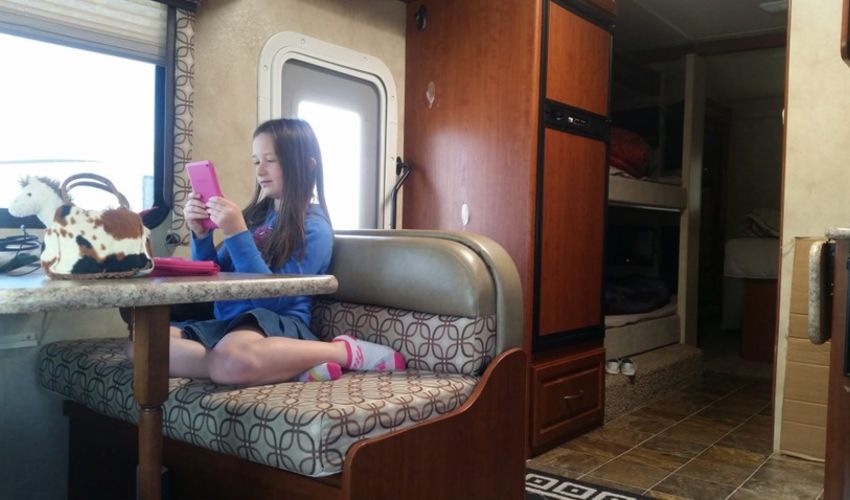 Though we aren't full time RVers, both my husband Doug and I are self-employed, which allows us the flexibility to travel as we wish, and to work from practically anywhere. We homeschool our daughters Brenna, age 10, and Caelan, age 8.
R'Velle was an impulse purchase. Spring 2014 was late in arriving. Winter just would not release its grip on the Midwest and my family had a severe case of cabin fever. The Camping & RV Show at the state fairgrounds seemed like the perfect opportunity to push aside our 'winter blahs' – and maybe we would find something for our camper, a 16 foot expandable travel trailer (a hybrid combination of hard sided trailer and pop-up camper), lovingly called 'The Coyote'.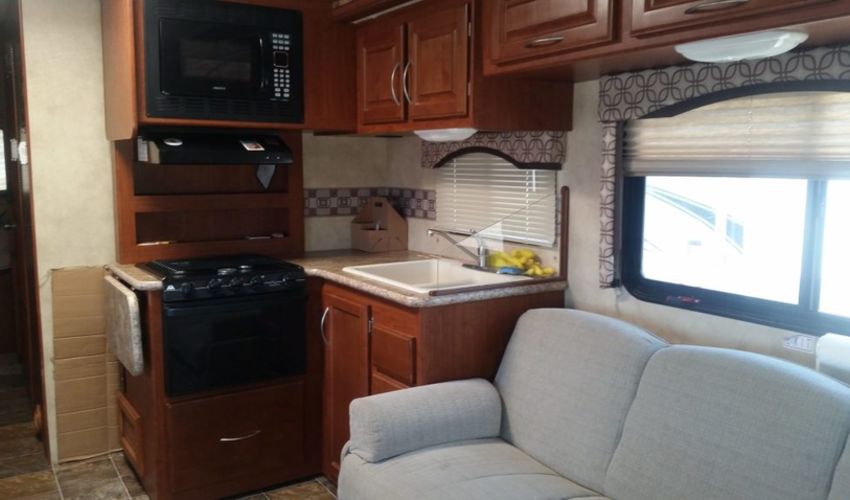 In 2012 we had rented a Type C motorhome for a family trip to Yellowstone. It ranked as one of our best family vacations ever – and that is saying a lot since my job as a freelance travel writer takes us to some pretty amazing places. We had begun setting money aside for a motorhome and purchased 'The Coyote' as a step toward our RVing goals.
As we wandered through the massive building, peeking in campers that interested us and picking up small, handy items that would, hopefully, help us organize our small space, we discussed our hopes for the future.
Mindful of the tow weight our truck could handle, we considered upgrading to a travel trailer that would be nicer to use in cold weather. And then we rounded the corner and saw the motorhomes.
We definitely weren't looking to buy anything that day. But the moment we stepped into the Four Winds Bunkhouse we knew she was to be ours – she had our #1 'must have': bunk beds for the kids! A 2011, she was still new, and the dealership had her priced to sell. We spent a lot of time poking through the RV that day. The rear bedroom, with queen bed and plenty of storage was a big plus after our small trailer. The full kitchen, with both a stove top and oven, offered plenty of space for food prep. And additional sleeping space (enough room for 5 more people!) meant family and friends could easily join us.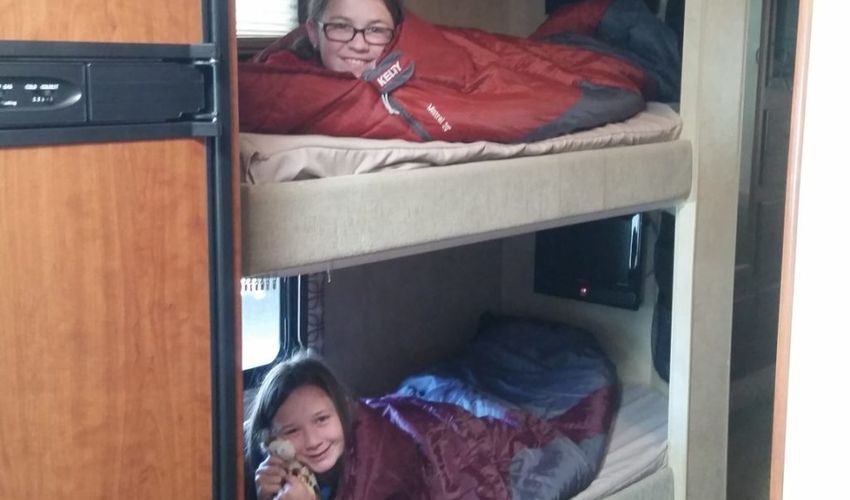 The fact that she was a Type C sealed the deal. Built on a van or truck chassis, the Type C feels very familiar to drive. With grand plans to explore the Unites States – and split the driving – we left the RV show as new motorhome owners.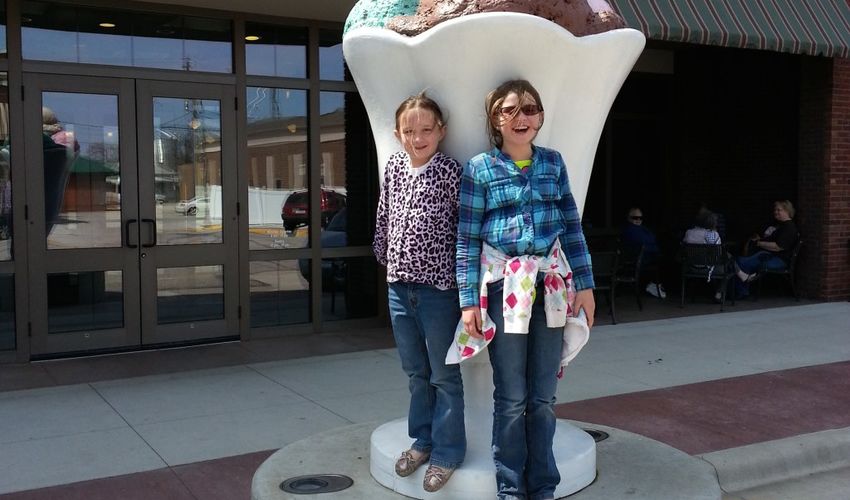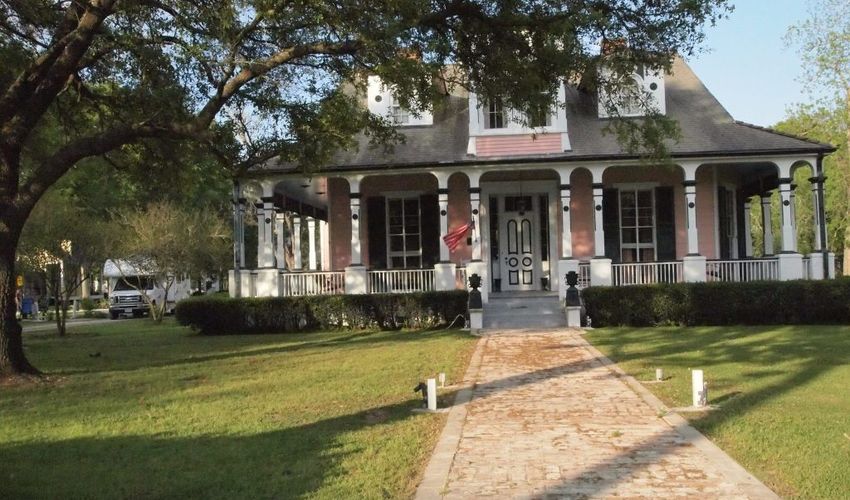 Since purchasing R'Velle a year ago, we have had many grand adventures. She has taken us to Palo Duro Canyon where we hiked, zip lined, and rock climbed. We spent a week in Eureka Springs, Arkansas on a multi-generational trip that included fine dining, zip lining, and local explorations. She has taken us across Iowa, South Dakota, Missouri, Nebraska, Kansas, and Oklahoma, and farther afield to Florida, Louisiana, and more of Texas.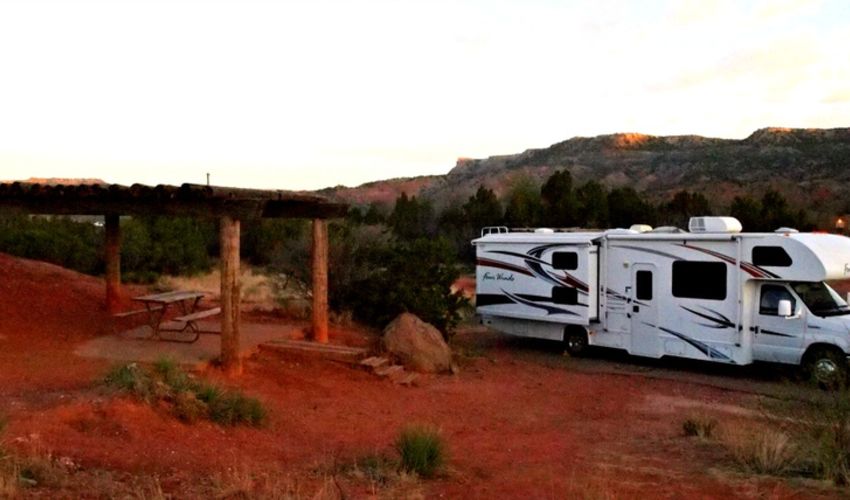 I look forward to sharing our explorations with you and introducing you to my family in future posts here at Go RVing's The Scenic Route blog. It's going to be a great journey!