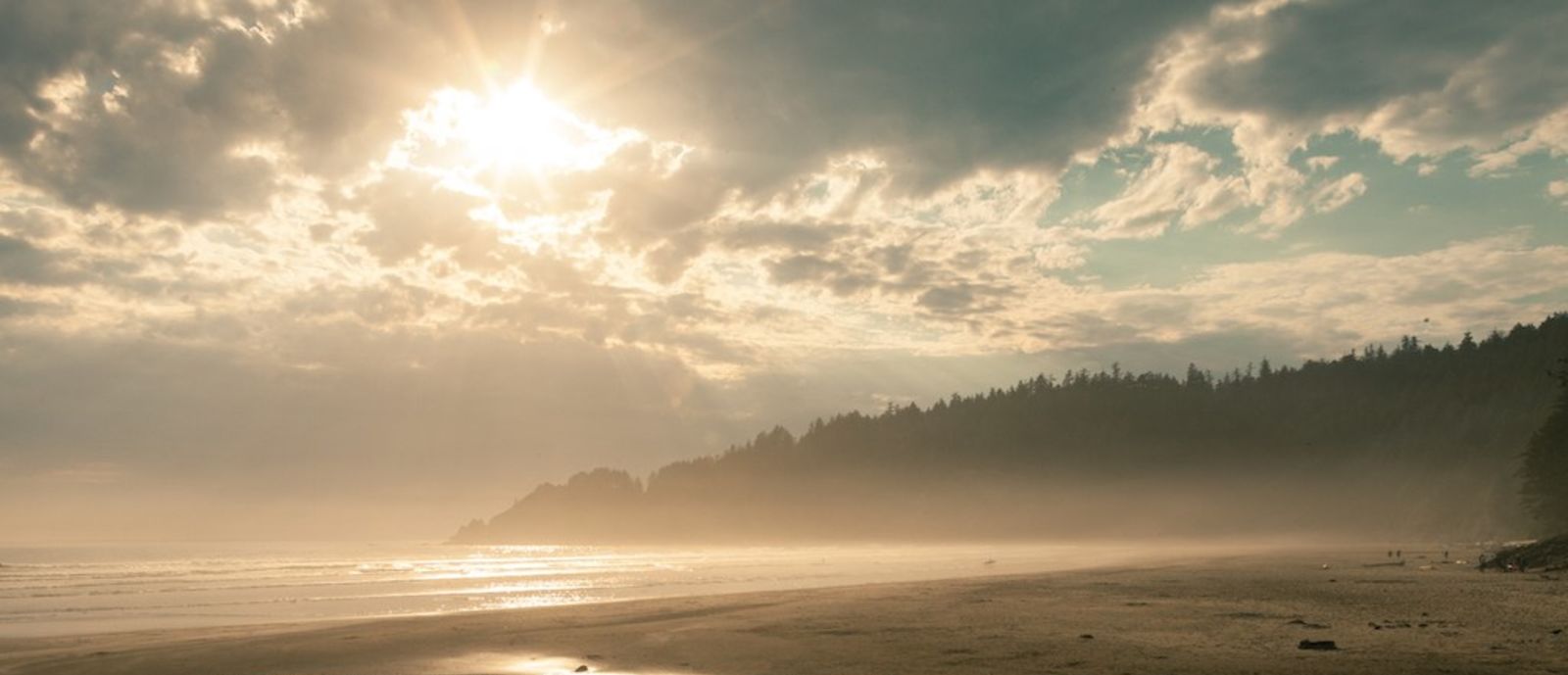 Expert Advice
How To Boondock (At Least The Way We Do It)
"You'll never get to shower."
"You'll never get to shower."
"No bathroom? No thanks."
"There's no way you'd get me out there without electricity."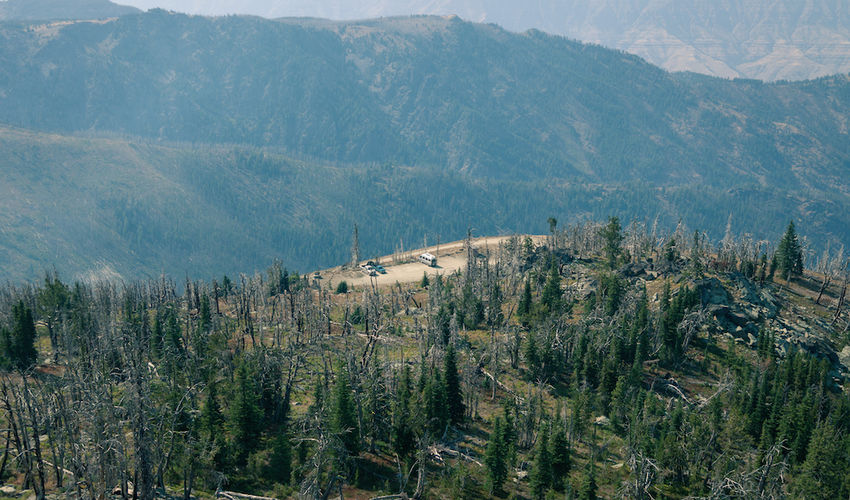 The list goes on. We could probably write a short book with all of the objections we heard from family, friends, and random people when they learned we lived in our RV. Some of it was probably attributable to not understanding why we wanted to make a dramatic change in our lifestyle, some likely due to a fear of leaving modern amenities, and some was probably just people who like to rain on others' parades.
We knew we wanted to spend as much time away from large cities as we possibly could, and we were even wanting to spend as little time hooked up in RV parks as possible. We had lots of experience car camping and backpacking, but neither of us had really ever spent time in an RV. Even though this was going to be new experience with a quick learning curve, we felt like we were setting ourselves up for success because we were doing something that we each really wanted. We wanted boondocking.
We've found some amazing places to bookrack camp, and we've also managed to find ourselves in some places that were dramatically less spectacular. However, we've learned a lot from our successes and our mistakes, and we've become better RV campers for it. We look for a few core attributes of a great boondocking site everywhere we go — most of which we attempt to identify on maps and satellite images before we ever hit the road. Here are a few of our tips from the road.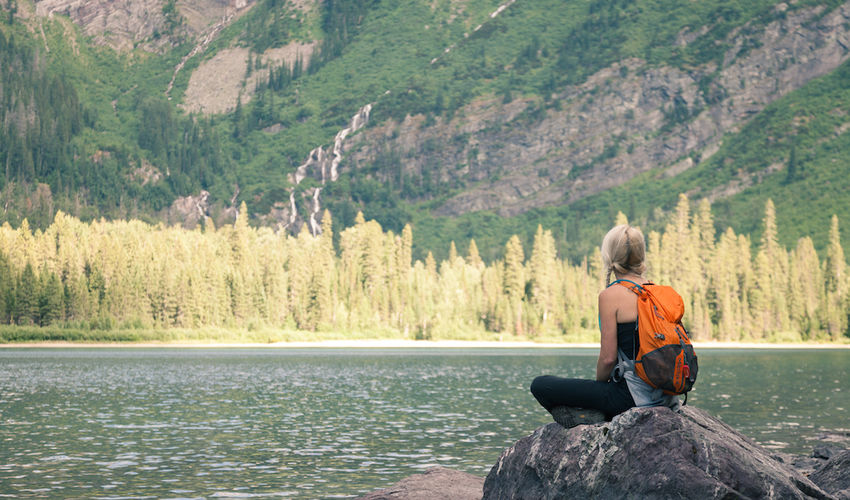 ---
Easy Access to Fun Stuff
We always try to make sure when we choose to adventure off the grid, we head for a destination that will occupy us for at least few days. For us, this is a HUGE priority because we want to be sure that we're going to have access to lots of adventures if we're going to be making a trek off the beaten path that will inevitably take a little (or a lot) longer to get us to our destination. This doesn't mean that we have to look for the "Holy Grail" of boondocking locations where everything we want to do is right outside our RV door, it just means that we need to take some extra time to make sure we set ourselves up in the best location possible to access the things we want to do/see. We'd rather spend a little more time on some research and planning on the front end, and have a better location and more fun when we get there. Less planning and less fun makes for a less enjoyable RV adventure.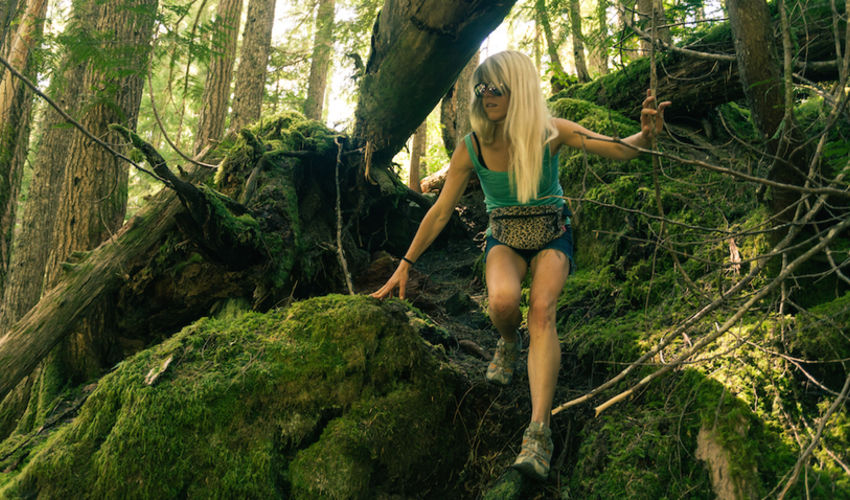 ---
Planning Ahead
We try to be aware of what we're getting into before we arrive. No, we don't mean that we take all the fun and unknown out of our adventure; we just like to set ourselves up for success. We strongly suggest doing some research before heading out aimlessly. Checking out things like satellite images on Google Maps or Google Earth are great for getting an idea of where you might be able to find your dream location. Also, if you've ever spent a night crammed into the corner of your RV, you understand the value of a level parking space. Do yourself a favor and take a look at a detailed topographic map too! US Forest Service offices are also great locations and can be found in many cities and towns adjacent to Federal Lands — they also have GREAT maps to check out which come in handy for those places without cell service. Also, don't forget to use other RVers. We find that just asking others is a great way to find and share prime destinations. Also, things like Instagram, Facebook, and other websites were great places to find hidden gems or inspiration for travel. Part of the adventure is a little bit of a surprise when you reach your destination, but that can quickly be tempered by no space for a turnaround, a single lane road that dies out, or any number of mishaps. Save yourself the hassle and plan a little in advance and enjoy the adventure more later!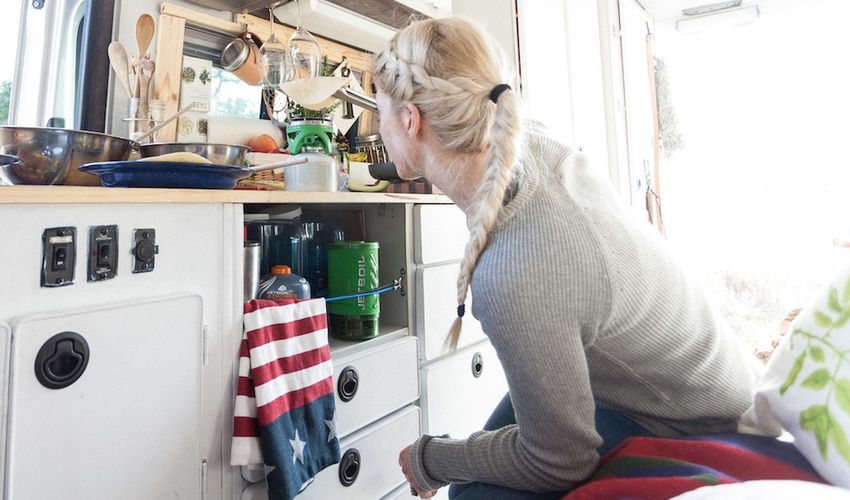 ---
Exposure to the Elements
You've probably encountered it somewhere if you've ever done anything outdoors — a massive change in the weather that changed your situation entirely. Examples include rain that creates impassible roads or flooding, a temperature drop that catches you without a heavy jacket, or a gusty wind that could rip an unsecured awning off an RV. Either way, gauging your exposure to the elements is an important aspect of planning before you venture off the beaten path and find yourself potentially isolated from the resources you're used to. Again, we like using satellite images to help us understand the topography and natural features of the area we're going to be exploring before we get there. We also try to keep a close eye on the weather so we know that we're not getting ourselves into something we're not prepared to handle. As we mentioned, a great way to learn some "pro tips" is to talk with other RVers. There's nothing better than learning from someone else's experience! The good news is that all of these things are incredibly available with today's technology, and as you boondock more and venture further off the path, you'll grow your comfort level and skill set to help you bounce back from anything you might not have anticipated.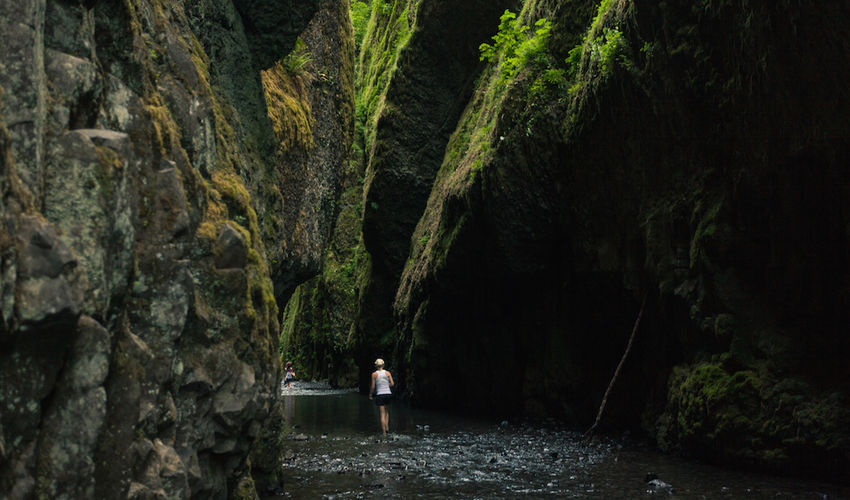 ---
Equipment and Supplies
We receive lots of questions about what gear we bring with us, how our RV is outfitted for off-road adventures, or things that we think we'd never leave home (or the RV park) without. For our needs and lifestyle, we felt the following were really essential for our enjoyment: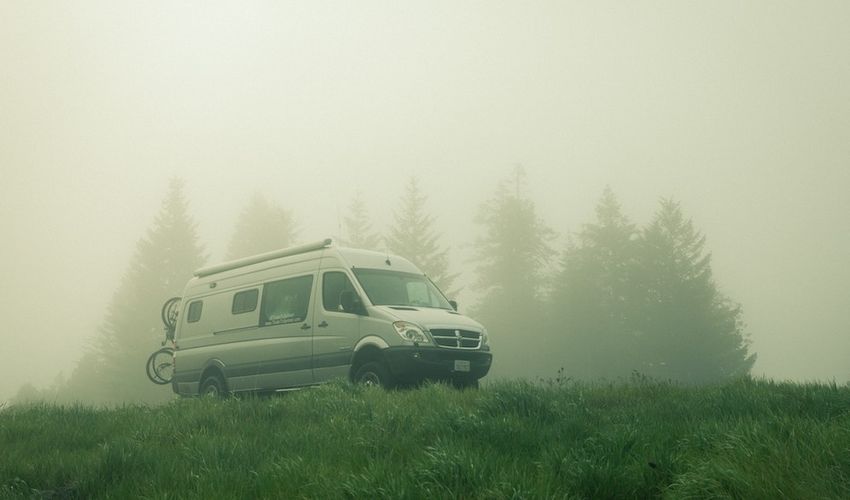 Furnace

Our RV came equipped with a programmable furnace so that we could wake up to a toasty warm adventure home base. We like that the thermostat is programmable with a timer so we don't waste fuel. It's not an "essential" item, but it sure makes mornings comfortable!

Extra potable water

We have around 40 gallons of potable water stored on-board with us, but we found that even that much was quickly used when we were doing lots of hiking or when it was really hot (washing off your feet in the desert after a hike feels like a little slice of paradise!). We never want to have to cut a trip short because we run out of something as simple and basic as water.

Composting or marine toilet

Sure, it's not a "real" toilet, but it's a big improvement over the alternative. Plus, sometimes we adventure places where the "other option" isn't really viable for environmental or other reasons. Having an on-board toilet is a real luxury on those nights when nature calls and it's below freezing and/or raining outside!

High quality ice chest

We always stock up with a couple bags of ice before we leave civilization. It's great in the event it's cloudy for extended periods and our solar isn't working efficiently, or when we have more food than our refrigerator holds. Also, having ice is a great thing for boondock happy hour and you can make friends really quickly!

Camp chairs

If you're used to spending your days and nights in an RV park, you might be able to rely on a picnic table or other things to sit on. However, carrying a couple of folding camp chairs makes for a great place to decompress after a long adventure and watch the sunset in comfort. It's also a whole lot easier to take off your fly-fishing waders in chair than it is to balance on one leg.

Extra fuel

We try to always carry some extra wood that we keep dry and an extra canister of fuel when traveling to remote destinations. There are few things worse than running out of fuel while cooking or realizing there's no fuel for a campfire. Without taking up too much space, carrying some extra fuel has saved us from cold meals a few times!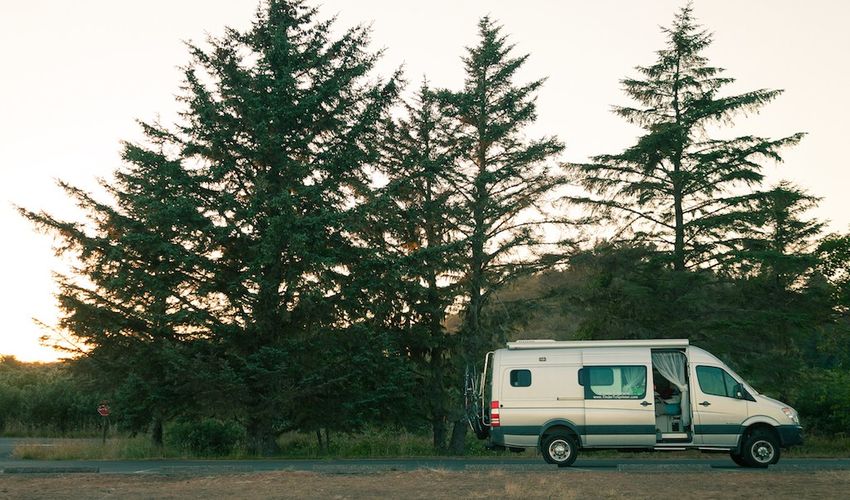 If all of this sounds like it's right up your alley, or something you might want to get a taste of, here are a few of our favorite places to get away from the RV park amenities:
Utah

The areas near Moab and Arches are amazing

Idaho

There's so much public land open for camping here! Check out the amazing land near Stanley/Ketchum/Sun Valley

Montana

Lots of opportunities close to Glacier National Park, Bozeman, and Helena are our favorites

Oregon

Beaches, forests, and mountains abound here with LOADS of accessible public land open for boon docking in an RV just about everywhere
We hope you guys who have never tried to venture beyond the RV park give it a shot if it's something you're comfortable with. For all you veteran boondockers, add your tips to comments and help everyone out! Once you try it and have some fun, the possibilities are nearly endless!