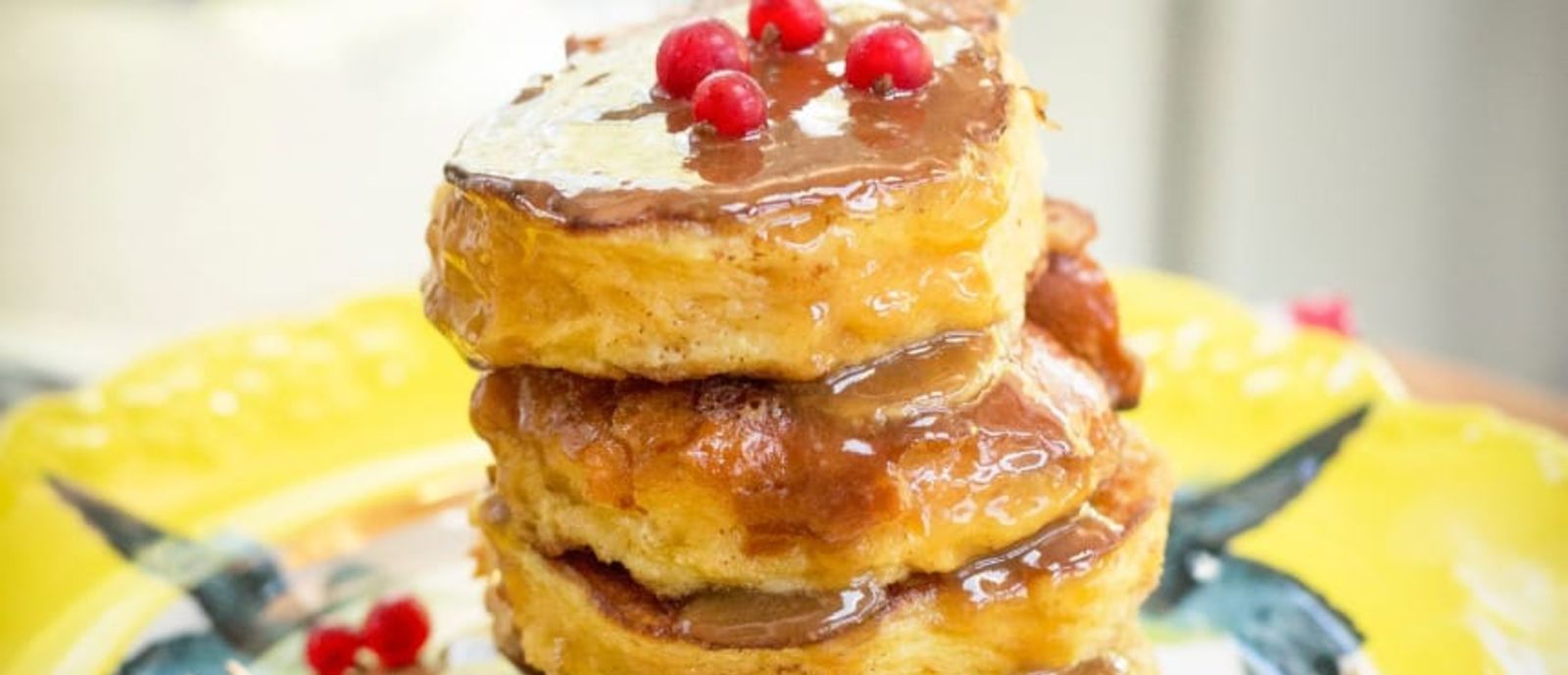 Recipes
Challah French Toast with Caramel Sauce
Prep Time: 15 minutes
Cook Method: Stovetop
Ingredients and Directions
Ingredients
1 loaf challah, cut into ¾ inch slices
4 eggs
½ cup milk
½ cup heavy cream
1 tablespoon sugar
1 teaspoon vanilla extract
¼ teaspoon kosher salt
2 tablespoons unsalted butter
Directions
In a bowl whisk together the eggs, milk, cream, sugar, vanilla, and salt until well combined. Preheat a medium sized skillet over medium heatand melt 1 tablespoon of butter. Dip each slice of bread into the mixture and place into skillet and cook until golden, about 4 minutes per side. Repeat with remaining bread slices. Serve warm with caramel sauce and fresh berries.
Caramel Sauce
1 cup packed dark brown sugar
1/2 cup heavy cream
4 tablespoons butter
Pinch salt
Directions
Combine and heat.