RVing is more affordable than you might think
RV vacations cost much less than other types of vacation travel, even when factoring in fuel prices and the cost of RV ownership. Check out how RV travel can be more economical than other types of vacations.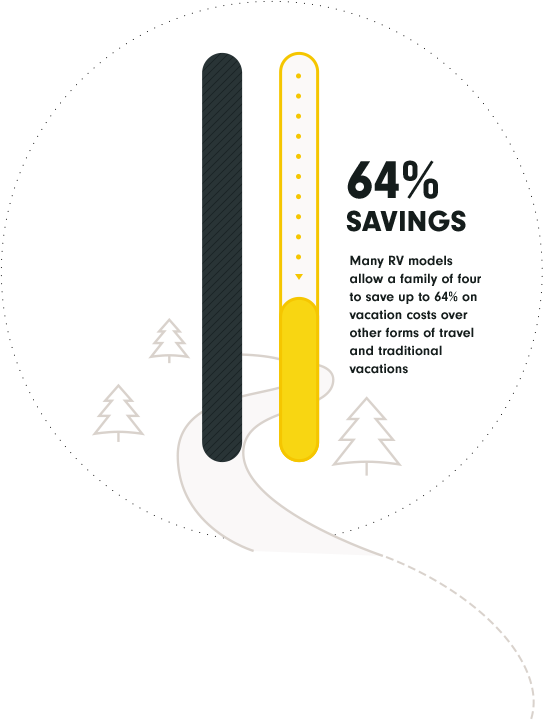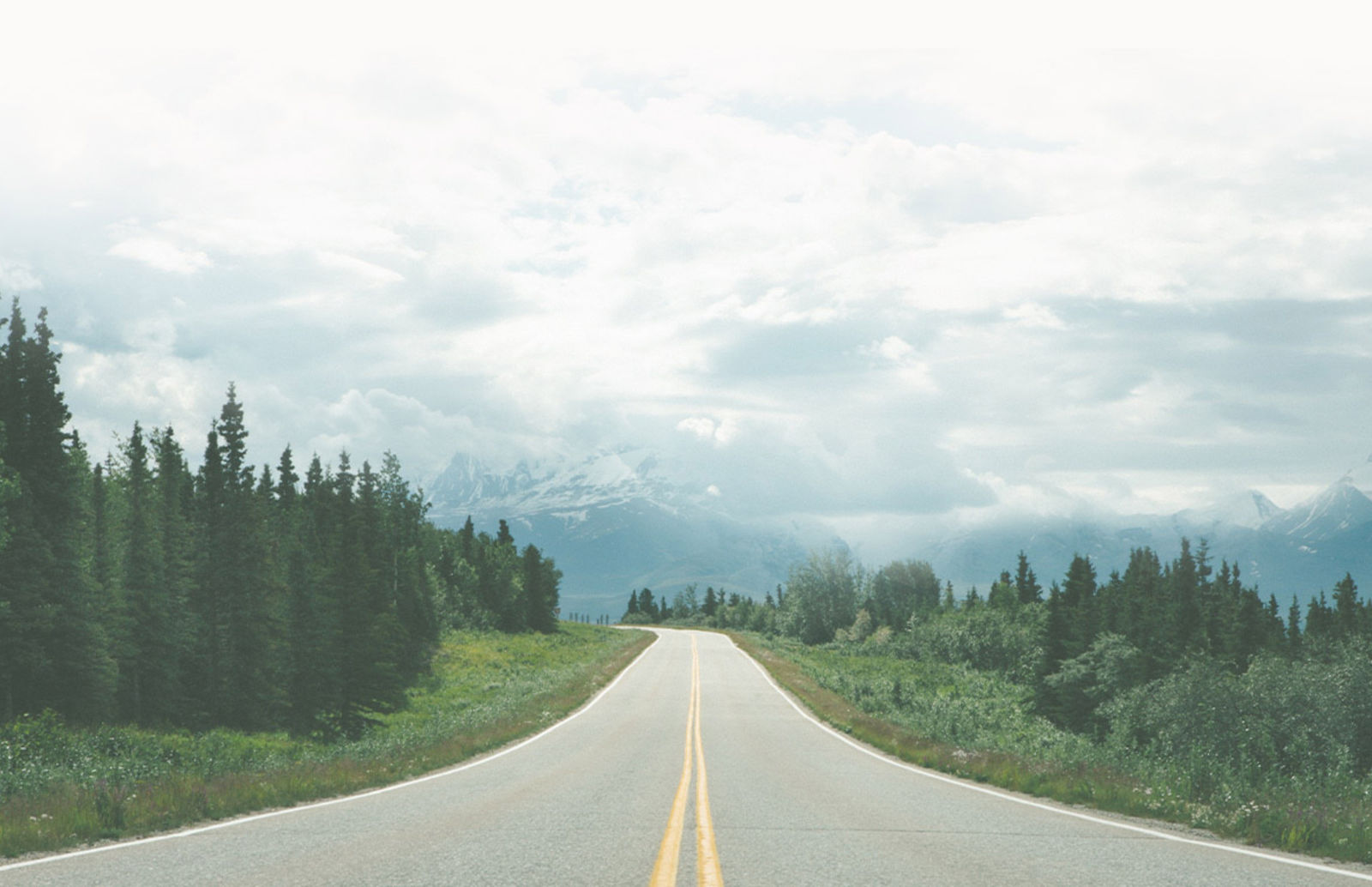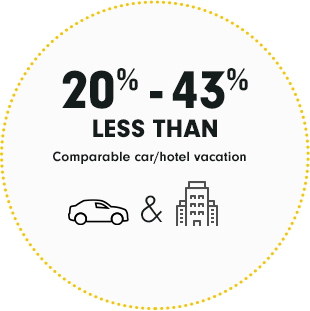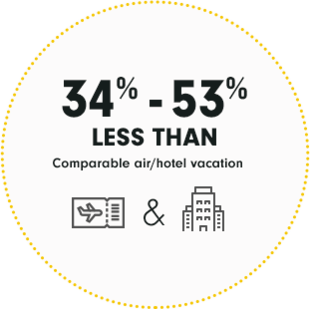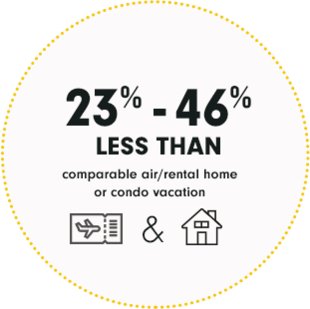 Recharge and Refresh
Put the spontaneity back into romantic getaways
From motorized RVs to lightweight trailers, RV travel is significantly cheaper than a traditional vacation option for couples trying to get away from it all! Because basic necessities are kept in your RV, you can hit the road for spur-of-the-moment getaways when the urge for couple-time strikes. Sleep in. Stay an extra day. Take a detour on a whim. You're in charge of your schedule, so do whatever your heart desires.
Learn More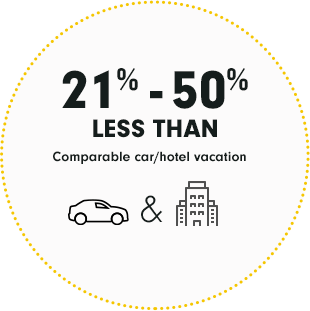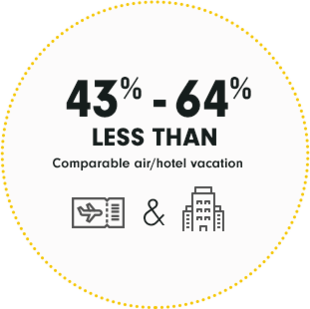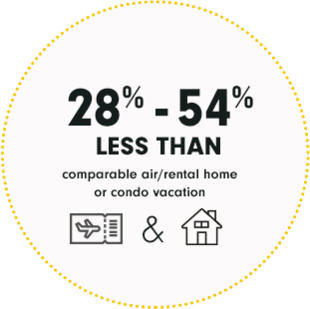 You can't put a price on the memories.
Epic road trips and unforgettable vacations within reach.
From lightweight trailers to motorhomes, RV travel is significantly cheaper than a traditional vacation option and more memorable! RVs are a great way to save on family travel, and RV ownership provides benefits that go well beyond affordability. To take an RV trip is to experience togetherness with family along with the flexibility to travel whenever and wherever you want.
Learn More
Planning for Fixed Expenses
Your gas bill will be higher if you are towing a travel trailer or driving a motorhome. Research by Go RVing and the RV Industry Association shows that when fuel prices are higher, RVers save on fuel costs by driving fewer miles, taking trips closer to home, and staying longer in one destination. For a 2-4 person travel party, fuel prices would still need to rise significantly (from between $5.50 to more than $13 per gallon depending on RV type) from current levels for RVing to lose its economic advantage. If gas prices are a significant concern for you, pay close attention to the weight of the rig you are purchasing and plan to take trips closer to home for longer periods of time.
Budget Tips
With new RVs costing anywhere from $9,000 to $140,000 on average, this is the most important place to manage your costs. If you are financing, divide your total yearly payment by how many nights you plan on traveling. This will help you measure the value of your investment. This number should be far lower than what you would personally spend on a hotel room or vacation home. However, some people are willing to spend more because of all the benefits of RV travel.
Learn More
There are annual maintenance costs for your RV, and it is important to plan for them before you make a purchase. Price out winterizing and de-winterizing, along with basic service prices at your RV dealership. Remember that the cost of maintaining a motorized unit versus a towable will vary greatly so do your research! You'll also want to price out storage if you can't keep your RV in your sticks and bricks driveway. That cost will vary depending on where you live.
Learn more on RV Maintenance
Get savings advice from RVers
RVers work while on the road, travel the country more than half the year, roadschool their kids, and more. Read their tips for seeing more while saving more.
Tips for A Las Vegas Girl's Trip Using Airbnb for RVs
Melissa shares her tips for planning a girl's trip to Las Vegas in an RV.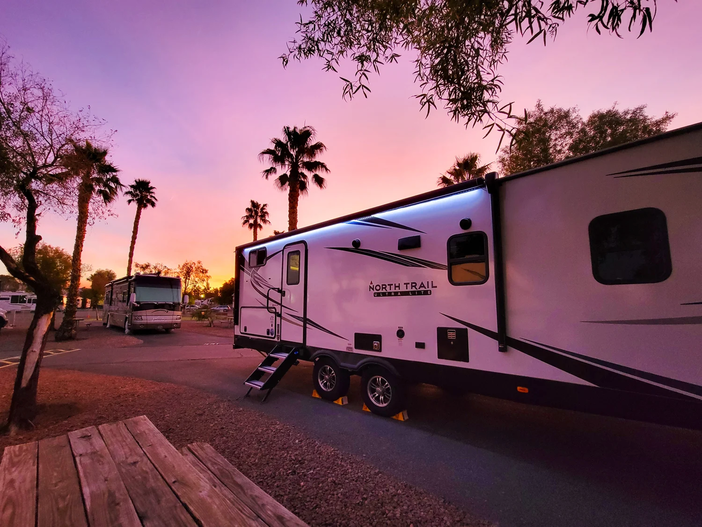 Go RVing all year long
The Puglisi family spend 60-70 nights per year traveling in their RV. From hiking to playing on the beach and cooking lobster around the campfire, they enjoy magical moments all year long while making memories that will last a lifetime.
Other Expenses
Groceries and Restaurants
Storage location for your RV if you can't keep it at your home
Find a Dealer
Looking to buy a new RV? We can help connect you with dealerships in your area.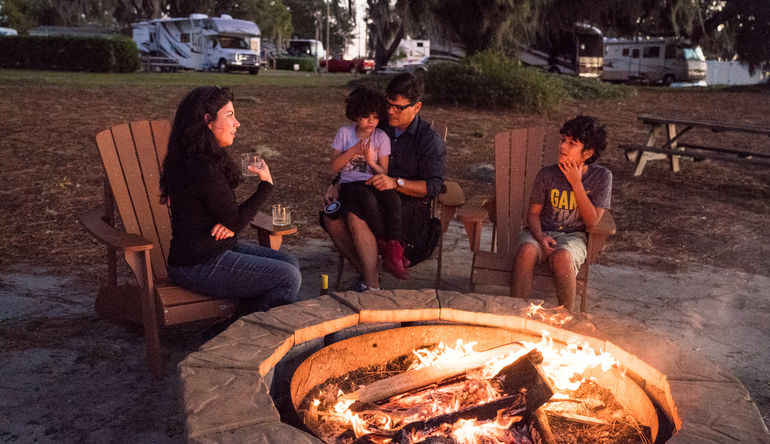 Find a Campground
Not sure where to camp? No problem, look up campgrounds by state.
Get our newsletter!
Submit your email to get helpful tips and useful information from our partners.