Pets Encouraged!
With RV travel, it's not a question of pet-friendly vs. no pets allowed. Most campgrounds actively welcome pets to their establishments and some even have dog parks.
Affordability
No separation, boarding fees, extra hotel fees, house sitters, or extra plane tickets and fees. Bringing your beloved pet doesn't cost a thing.
Every member of the family can run free
Never miss another tail-wagging adventure.
Gourmet Forager
Viet Pham is a professional chef, winner of Iron Chef America vs. Bobby Flay, and owner of Pretty Bird Chicken. When Viet isn't taking the culinary world by storm, he enjoys getting out into nature in his RV with his wife and their adventure cat, Theo!
The Purrrfect Adventure
It's not only dogs that love RV travel! JJ Yosh and Simon the adventure cat enjoy biking and white water rafting on their camping adventures in their RV.
Eight Campgrounds with Awesome Puppy Parks
RV travel is absolutely perfect for those that have a beloved family dog. These 8 great campgrounds all have epic dog parks of varying shapes and sizes. Each one welcomes dogs and treats them like pampered guests.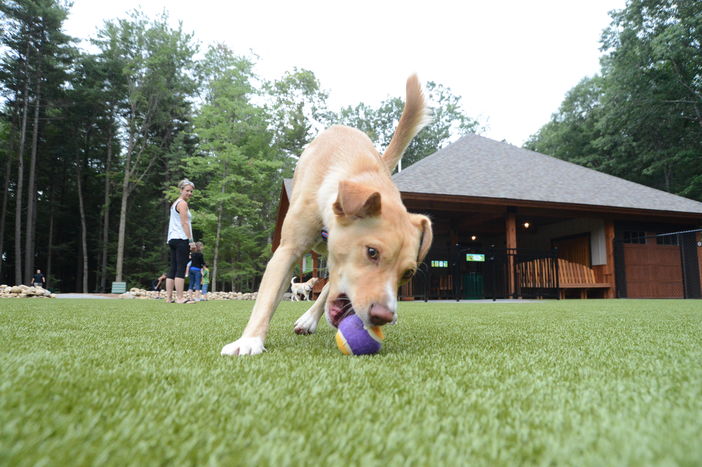 Hear from Real RVers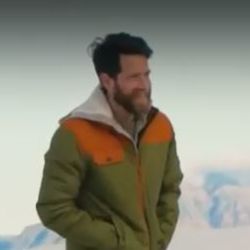 I think that how we show them love, is by giving them the freedom to roam. We just want them to be free.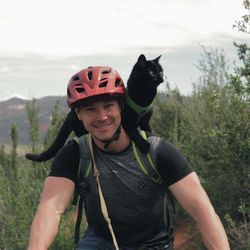 Simon and I enjoy mountain biking. Having all my gear ready to go in the RV makes adventurous road trips easy. It's a fun and convenient way to explore.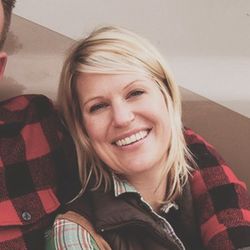 Petunia thinks she's a delicate flower, but in actuality – she's much more of a bull in a china shop.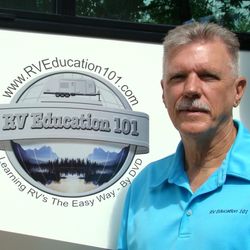 Pets and RVs just seem to go together for many people. A primary reason for buying and traveling in an RV is so you can take your pets with you.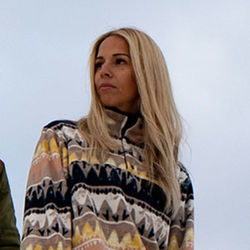 We just focus on the adventure, giving our dogs the best life that we can.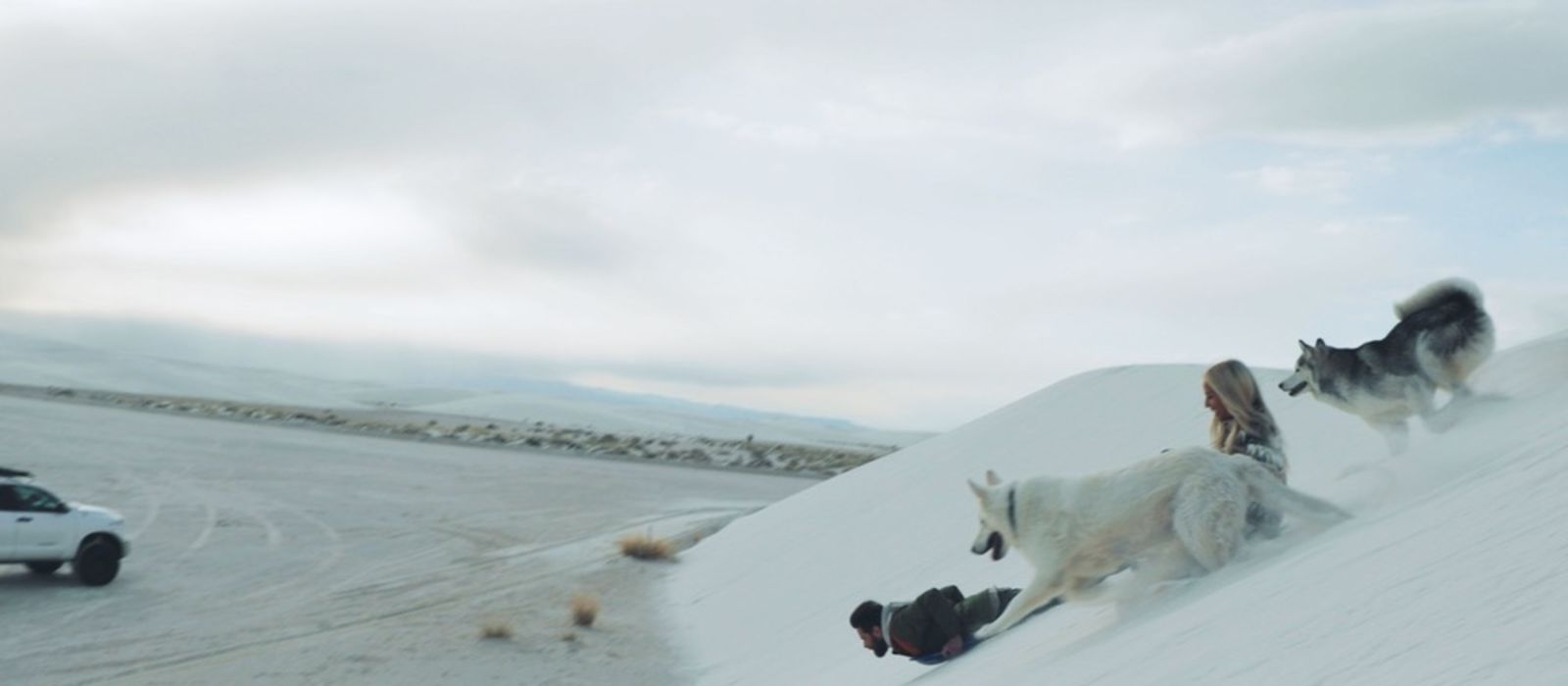 On the Road with RVers
Loki Off-Leash
Loki lives his best life on the road with the freedom to explore the world with endless enthusiasm.
Read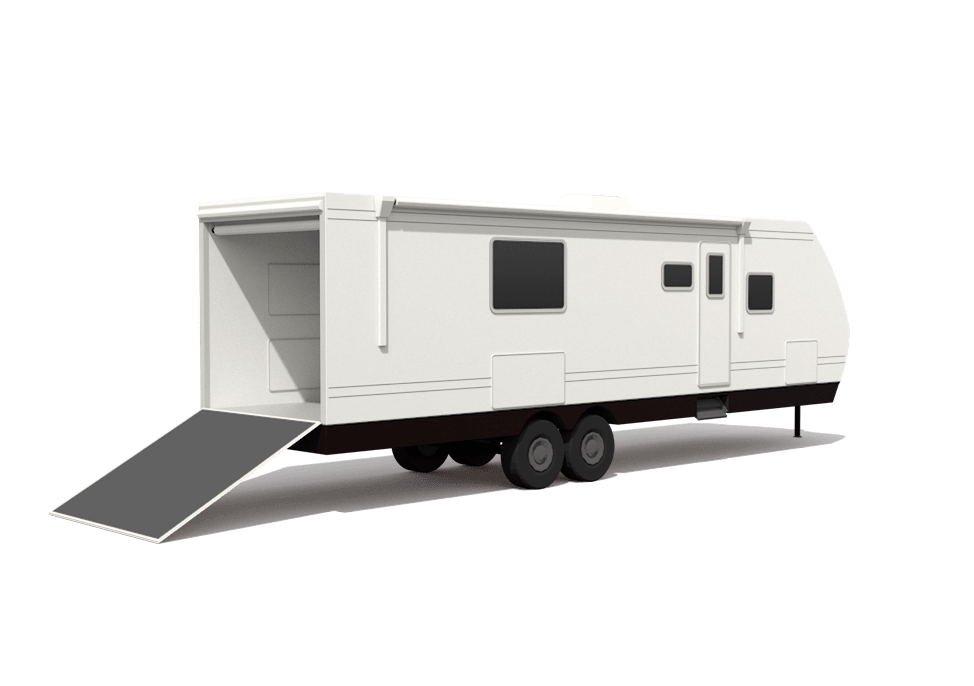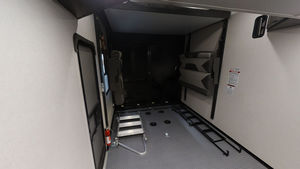 Garage
The back of the RV drops down to create a ramp to easily access the garage for storing bikes, ATVs, kayaks, motorcycles, and other toys to bring along on the RV adventure. Some garage areas also have fold up bunk beds to increase sleeping areas while the garage is not being used.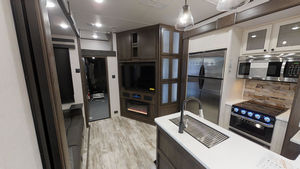 Living area
There is plenty of space in this type of vehicle including a large living area with a kitchen, couch, entertainment system, and a full bathroom.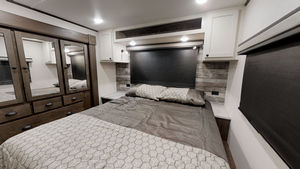 Private Bedroom
The larger sport utility RVs have a separate bedroom area for occupants. This can be found in travel trailers, 5th wheels and motorized sport utility RVs.
Towable
Sport Utility RVs
Available as travel trailers, 5th wheels, and Class A motorhomes, sport utility RVs are built for those who want to take motorcycles, dirt bikes, ATVs, or other motorized toys on the road with them while RVing. The back of the RV drops down forming a ramp for access into a garage area to easily store and access sports equipment.
Sleeping capacity for up to 8 people
Garage for storing and accessing large sports equipment
Full-sized bathroom
Kitchen Amenities
Entertainment Systems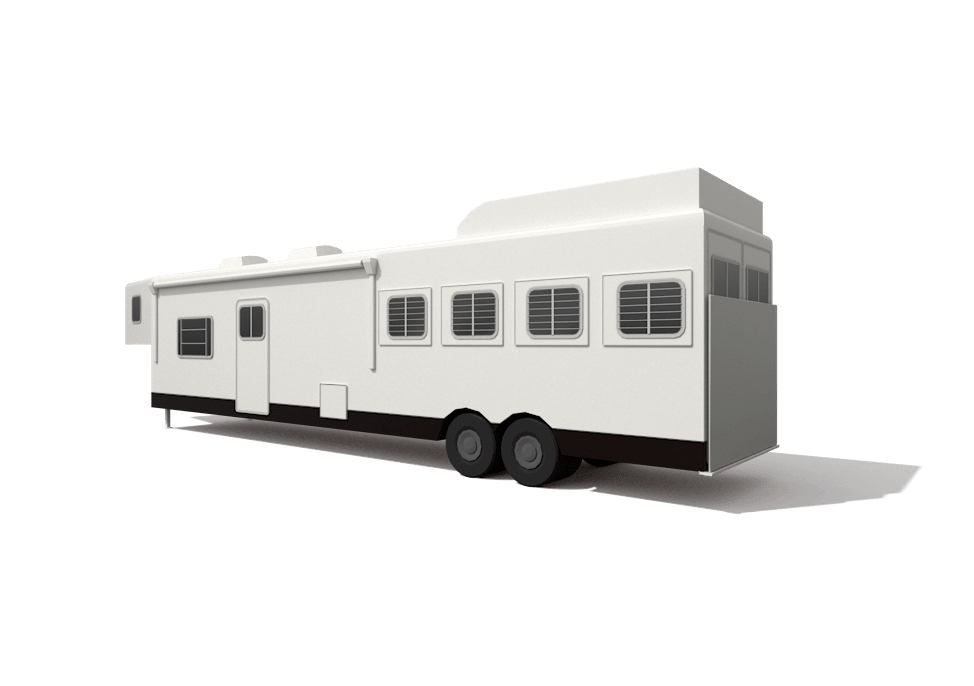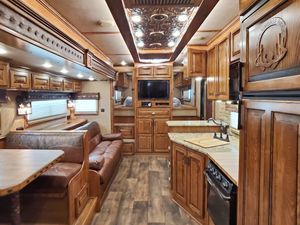 Living area
The living area of horse trailers is are often equipped with a full couch, dinette, kitchen, and entertainment system.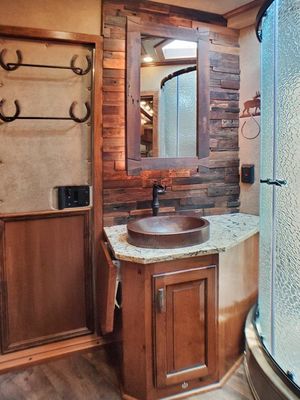 Full Bathroom
Horse trailers include a full bathroom with a shower, sink, and storage cabinets making it easier to camp during equestrian events.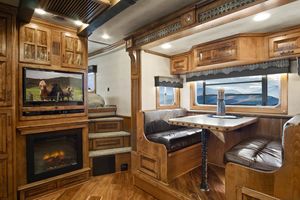 Efficient Design
The raised loft area is used as the sleeping quarters and can range from two twin beds toa large, king-size bed.
Specialty
Horse Trailer RVs
Horse Trailers make traveling to equestrian events convenient, comforting, and economical. Each RV Horse Trailer includes human conveniences such as kitchen, bathroom, bedroom and entertainment area, as well as secure stalls for each horse.
Sleeps 2-4 people
Kitchen amenities
Full bathroom amenities
Ample storage for your gear, horse feed and tack items
Easily bring your horses to equestrian events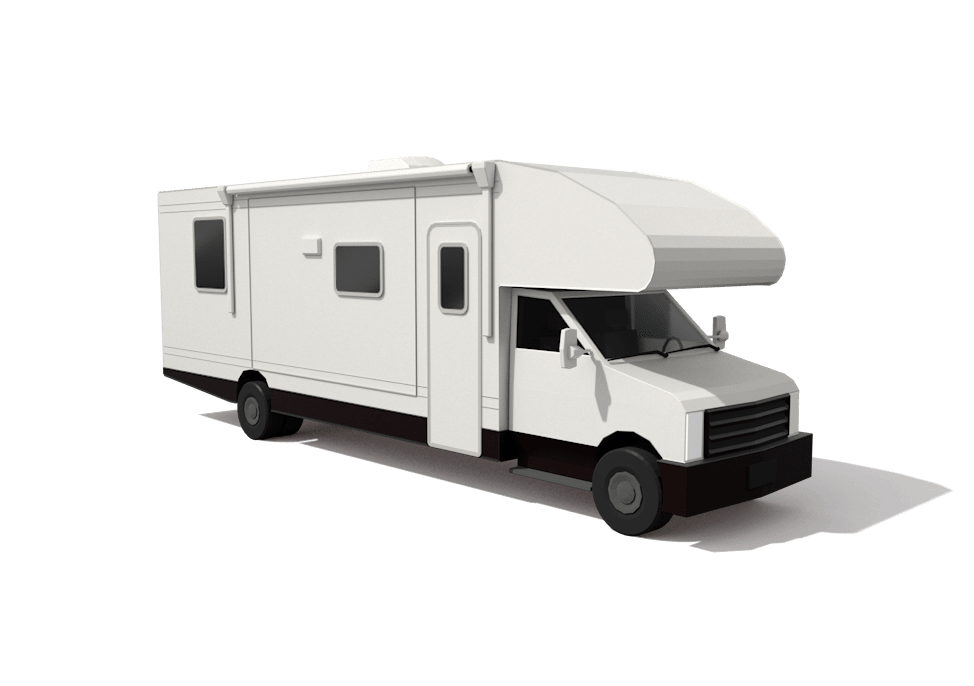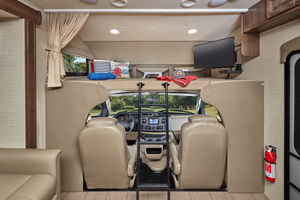 Cockpit and Bunk
Class Cs use the cabin space above the cockpit as a loft bed.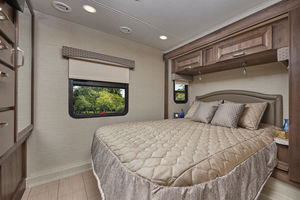 Private bedroom
Class Cs are large enough to include a separate bedroom with a king or queen size bed, closet space, and additional storage.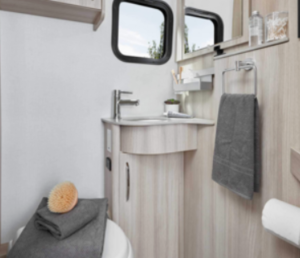 Full Bathroom
This type of RV is equipped with a full size dry bath with a toilet, sink, and shower or bath.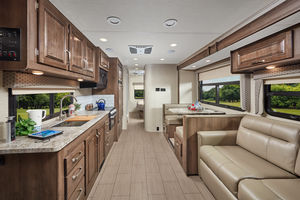 Living area
The living area can be made larger with slide-outs for a roomy living, dining and kitchen area.
Motorhome
Class C Motorhomes
Built on an automotive van frame with a wider body section attached to the original cab, class C motorhomes are easily recognizable by the over-the-cab portion that is often an optional sleeping area.
Sleeps up to 8 people
Can tow another vehicle for side trips
Loft for extra sleeping space
Full-sized kitchen and bathroom
Storage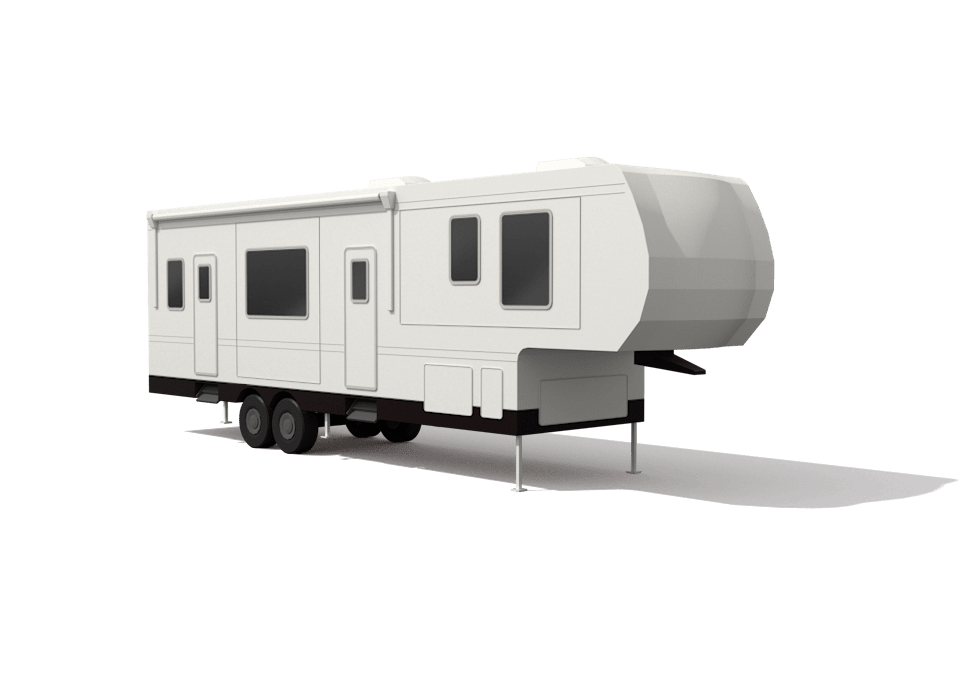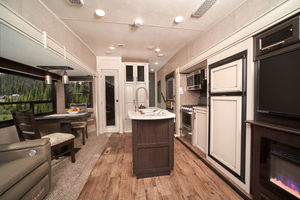 Living and kitchen area
Kitchens in fifth wheels go beyond offering full appliances and can even have a kitchen island making it seem like you are cooking in your kitchen at home.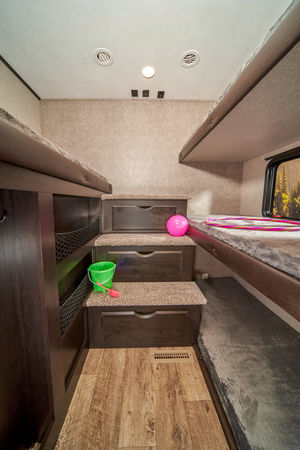 Bunkhouse
Kids love sleeping in their own cozy spaces separated from parents. The bunkhouse is usually claimed as a fort within the first five mintues. Kids don't mind sharing a room in this setting and the conversation and fun can continue for siblings, cousins, and friends even after the lights go out.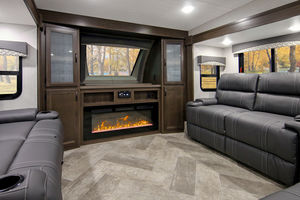 Raised living room
The raised front section boasts a comfortable and spacious living area with large windows as well as entertainment systems.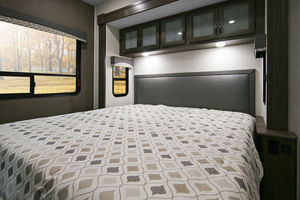 Private Bedroom
5th wheels have ample space and are able to efficiently divide the living space and a private bedroom.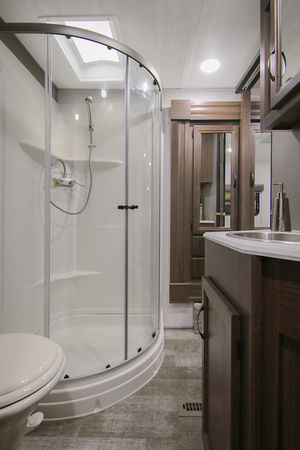 Bathroom
5th wheel bathrooms contain a full sized-shower, toilet, cabinet space and large sinks.
Fifth wheels often come with the same amenities as a motorhome or travel trailer but are constructed with a raised forward section that provides a more spacious bi-level floor plan. These models are designed to be towed by a pickup truck.
Sleeps 4-8 people
Slideouts can add three extra feet of width per slide
Ample Storage
Large living space & separate bedroom
Full-sized bathroom and toilet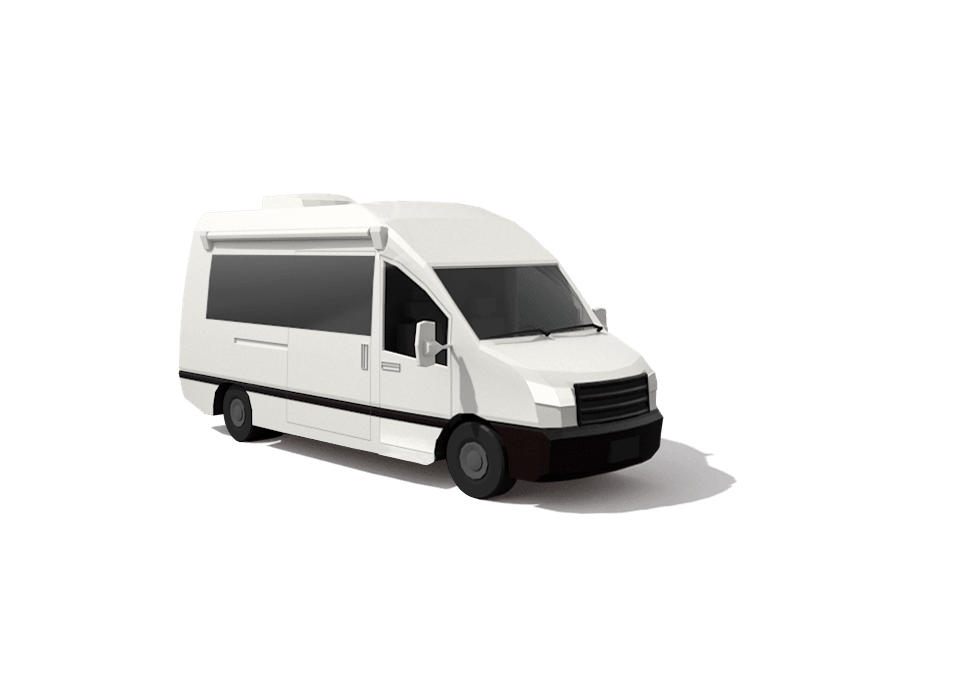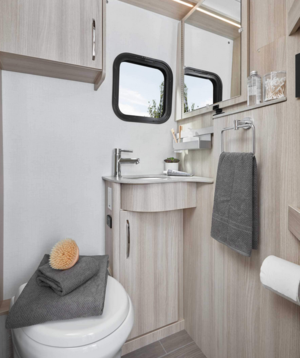 Full Bathroom
Space is used efficiently in class B RVs and many have full wet or dry baths.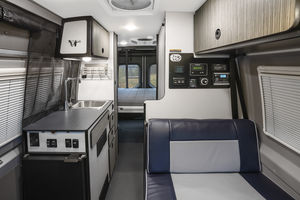 Beyond the Basics
Class Bs offer a kitchen, seating, bathroom and place to sleep.
Motorized
Class B Motorhomes
Class B motorhomes, also known as camper vans, feature all the conveniences of a furnished motor home but are compact enough to make driving one as easy as your regular van or SUV.
Sleeps 2 to 4 people
Easy Parking
Nimble & easy to drive
Simple Bathroom Facilities
Compact kitchen
Find the Right RV
Compare different RV types and find the perfect fit for your next #RealVacation.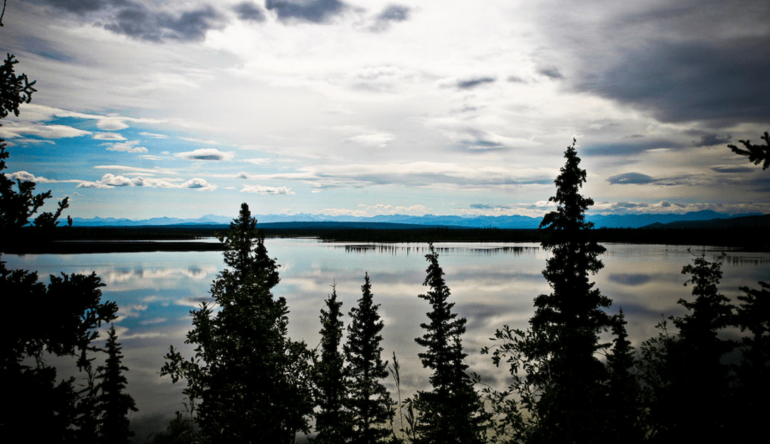 Keep Exploring
RVing has so many benefits from affordability and versatility to feeling more connected to nature, friends, and family than ever before.
Get our newsletter!
Submit your email to get helpful tips and useful information from our partners.