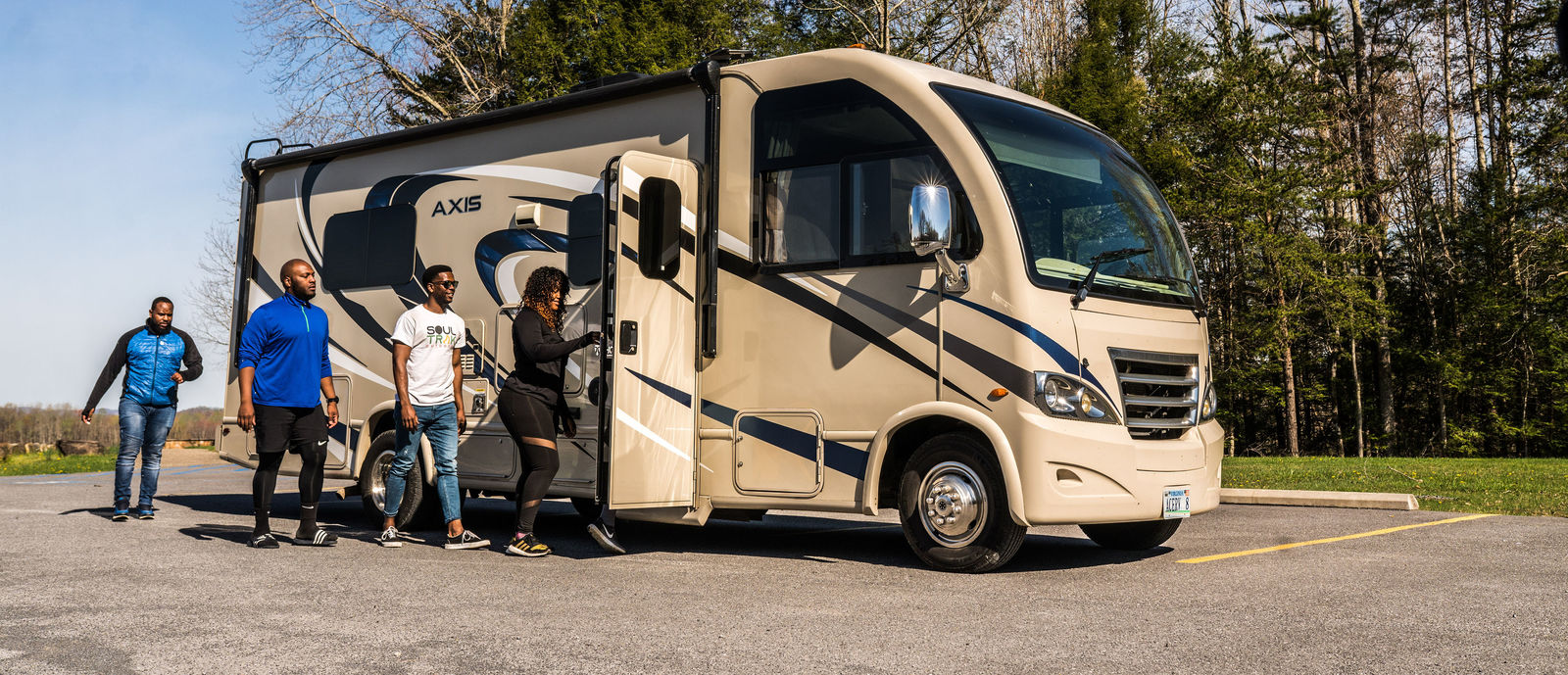 Tyrhee's Story
From the City to the Great Outdoors
Tyrhee Moore takes his love for the outdoors to new heights by connecting people of color to outdoor activities beyond the city. Living area
Class A motorhomes come with many features similar to what you have in your house. Comfortable furnishings, larger cabinets and sinks.
Full Vanity
Large vanities and double sinks appear in some of these larger RVs.
Private Bedroom
The layout and size of a Class A allows for a private bedroom separate from the rest of the living space.
Cockpit
While there may be a couple more screens to learn about and a couple more buttons and knobs, being in the drivers seat is not dramatically different than other vehicles that may be more familiar - the back up cameras and alert systems will make newbies more comfortable with some practice.
Motorized
Class A Motorhomes
Class A motorhomes are designed with the comforts of home in mind equipped with a full kitchen, bathroom, large living and entertainment centers. They are built on specially designed motor vehicle chassis and do not require owning a separate tow vehicle.
Sleeps up to 8 people
Ample storage
Can tow something else for side trips
Full kitchen and large living area
Full-sized bathroom and toilet
Get our newsletter!
Submit your email to get helpful tips and useful information from our partners.