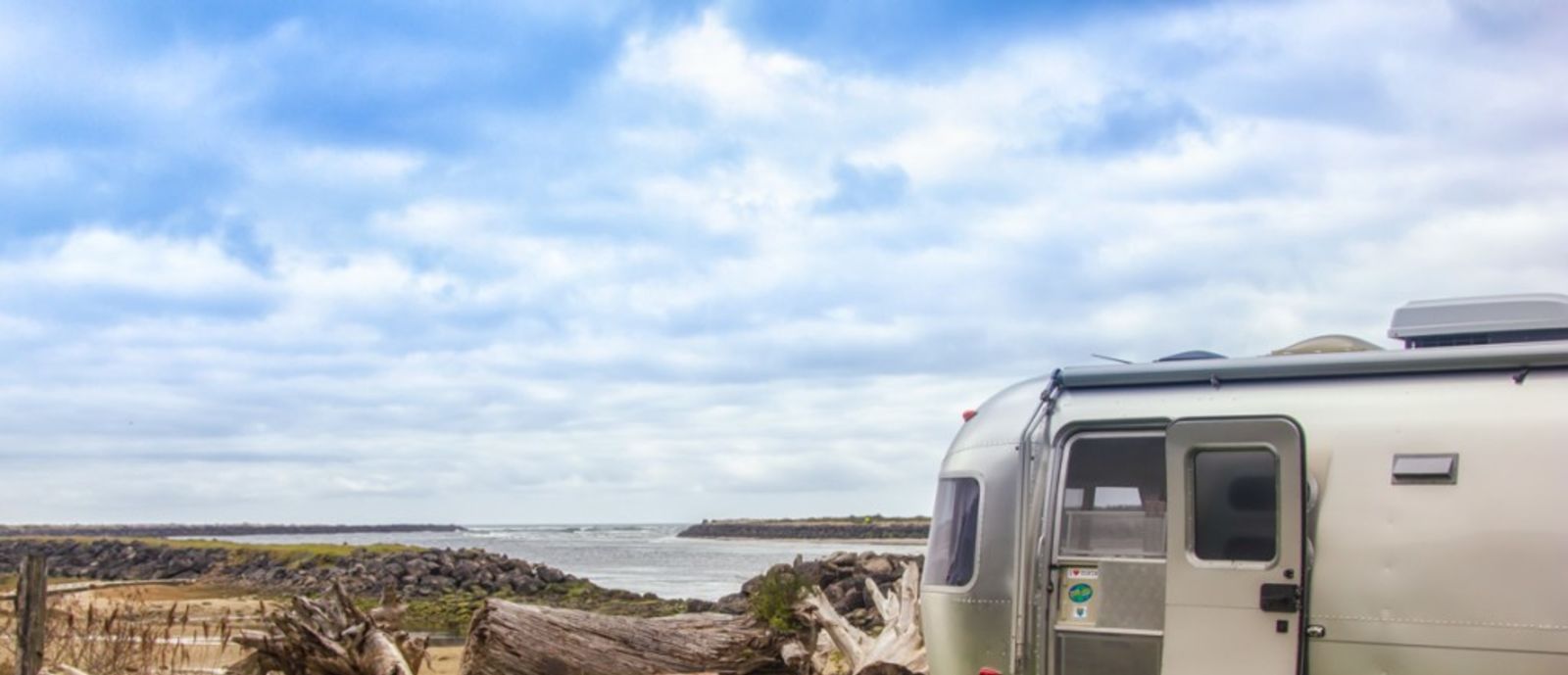 Expert Advice
A True Hidden Gem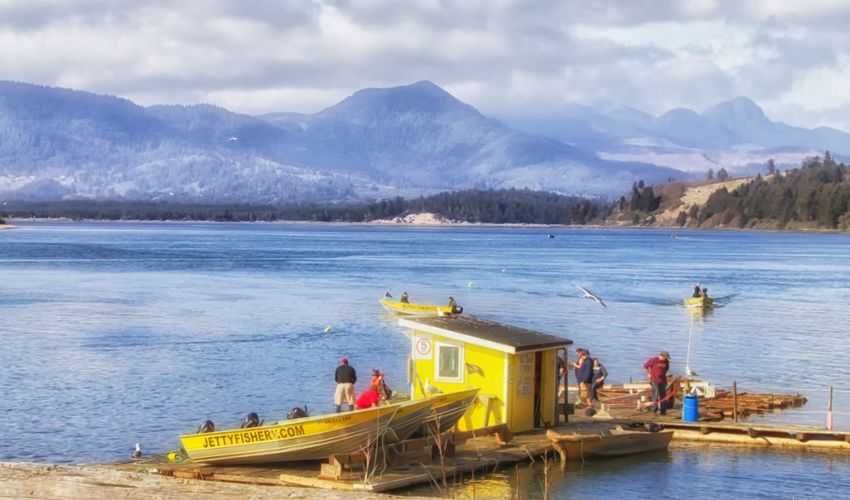 About 90 miles from Portland, along Oregon's beautiful coastline is where we found Jetty Fishery.  Talk about a hidden gem! We had spent the last couple of hours of driving being rather picky about which campground looked right for a stay. Sure, there were many very nice campgrounds that we stopped to check out, but somehow I had it in my head that there would be an even better one just down the road. I envisioned a waterfront site with access to the beach and a stellar view to boot. Not too much to ask for I thought (especially here along the Oregon coast), but as we drove on, that realization slowly started to slip from my mind and a panicky feeling came over me. "We better find a place to camp otherwise we'll be driving in the dark," I told hubby and he agreed. Just as I spoke those words we turned the bend and saw a sign that read, "Jetty Fishery, Marina & RV Park" and a sense of relief came over us.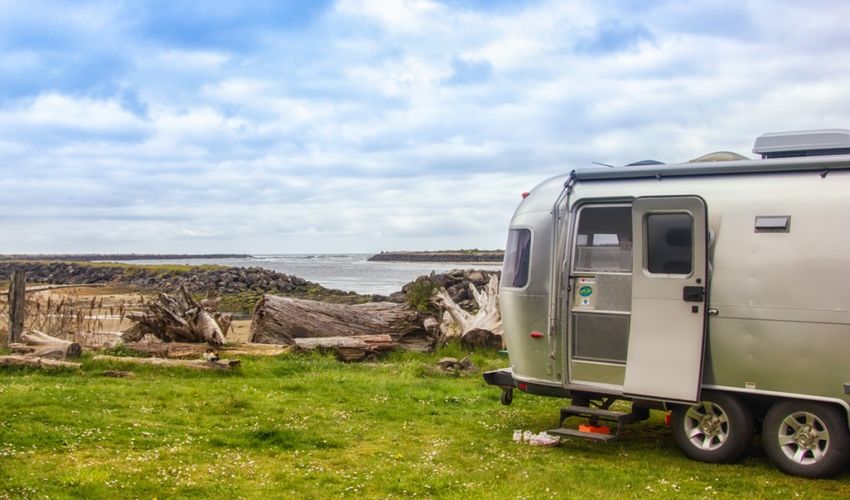 Not only did we score an incredible campsite with beach access and stellar views, we learned that Jetty Fishery is a crabbing mecca for Dungeness crab. Here you can rent a boat, drive out into Nehalem Bay, drop some traps and motor around taking in the views, or pull the boat to shore and explore Nehalem Bay State Park (while the traps are hopefully being filled with tons and tons of crab).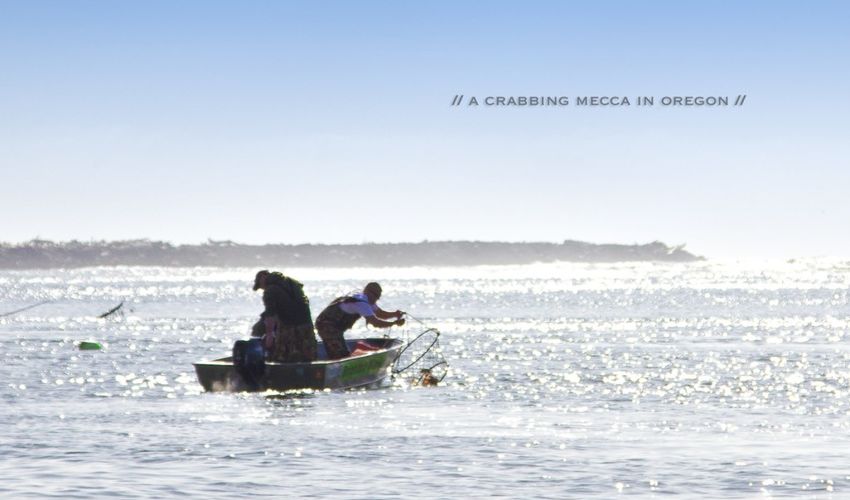 After we set up camp we took a walk around to check things out.  We met Josh who was cleaning crab for fellow customers. He told us if you don't feel like renting a boat and catching your own crab, you can visit the fresh water tanks and pick out which crab(s) you'd like to have.  "We'll cook 'em up for you, right here!" he added.  Sounded good to me!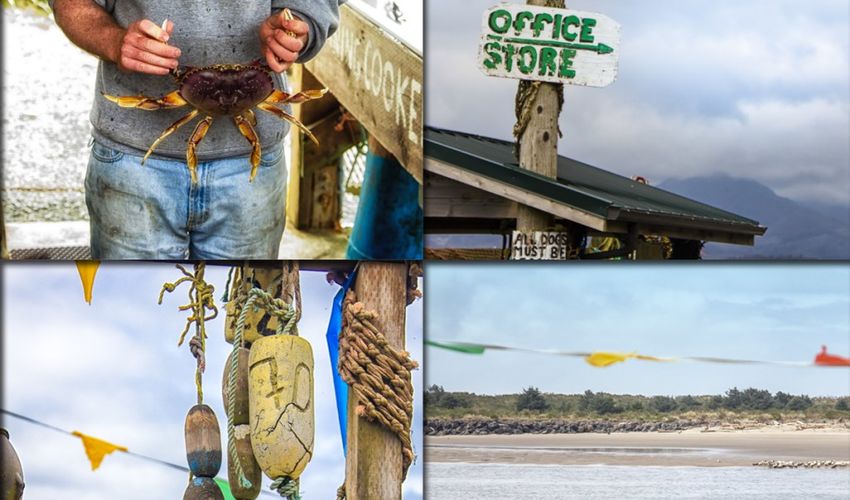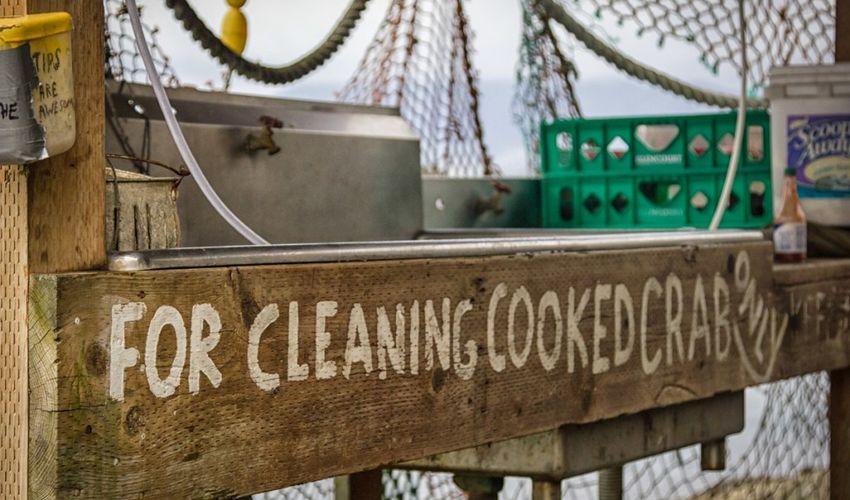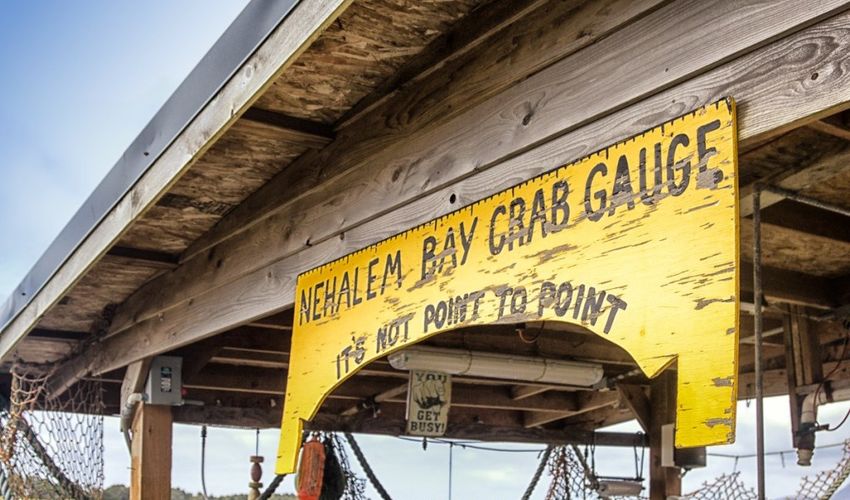 I was super tempted to visit the fresh water tanks and call it a day but I'm married to man who is a die-hard crabber. He has taught B how to crab at an early age and, well, B was super excited to take a boat out and set some traps. So a-boating we would go. We dropped traps, motored around the bay and pulled the boat into Nehalem Bay State Park where we did a little hiking.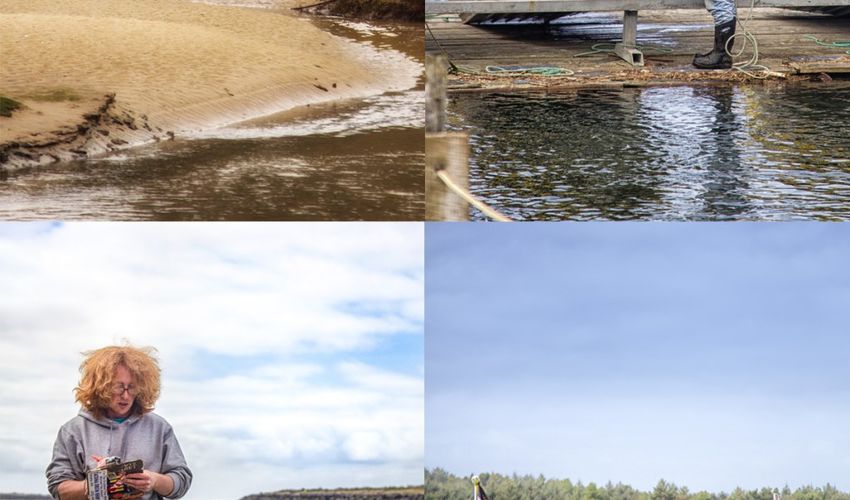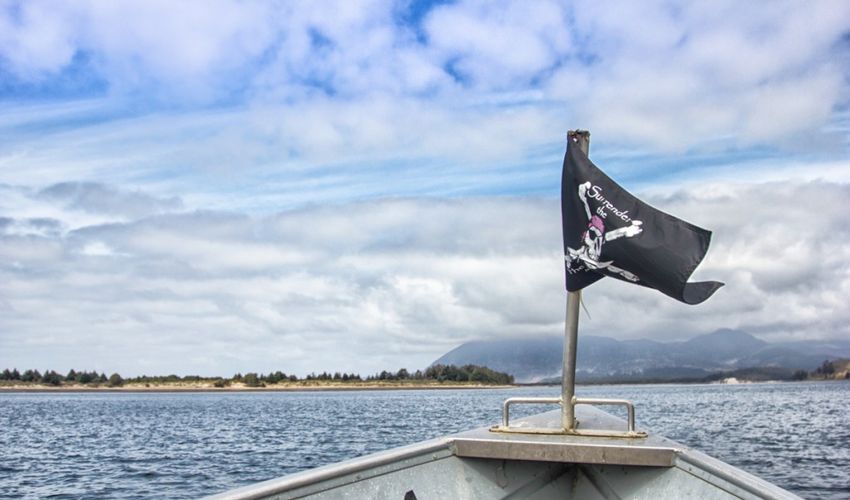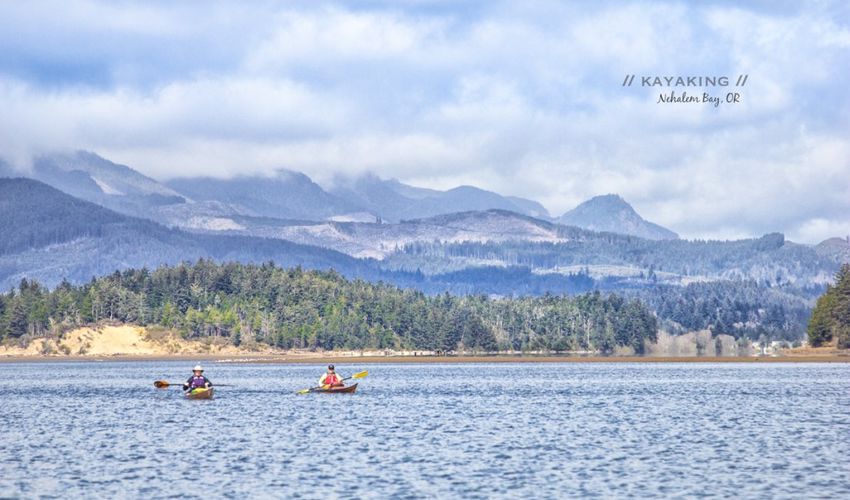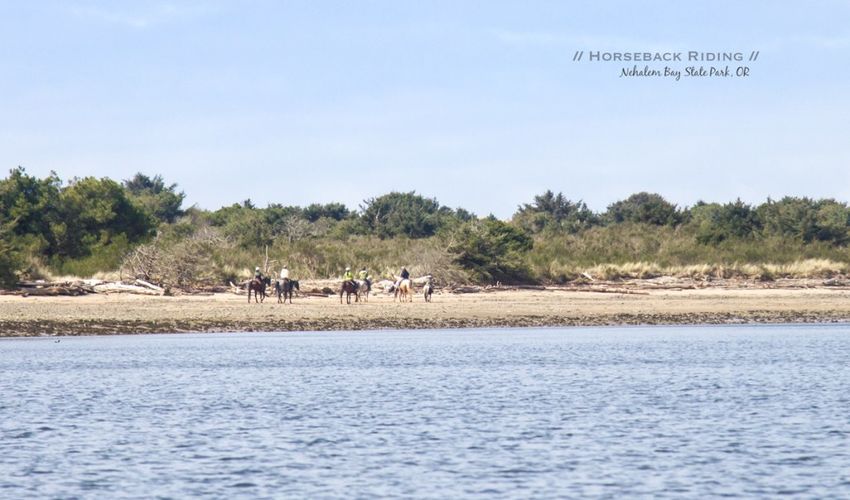 We caught a couple of keepers, which made us pretty happy.  I knew exactly how we would be enjoying these crabs and the boys did too. For Mother's Day one year I was served a Dungeness Crab Parfait at a seaside restaurant and it was so incredibly delicious. So delicious in fact that I have been making it as a traditional Mother's Day treat ever since (and for other special occasions as well).  The gift that comes from this parfait is the cracking of the crabs. If you have cracked crabs before, you know that the act is truly a labor of love and a gift my boys proudly give me. I then take the pleasure in assembling the simplest, yet decadent, savory parfait one can enjoy. I'm happy to share how I prepare that parfait with you below after this post.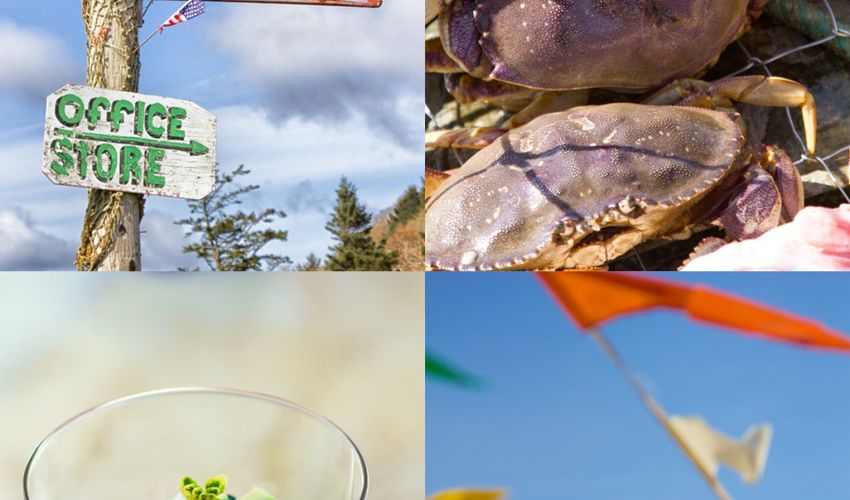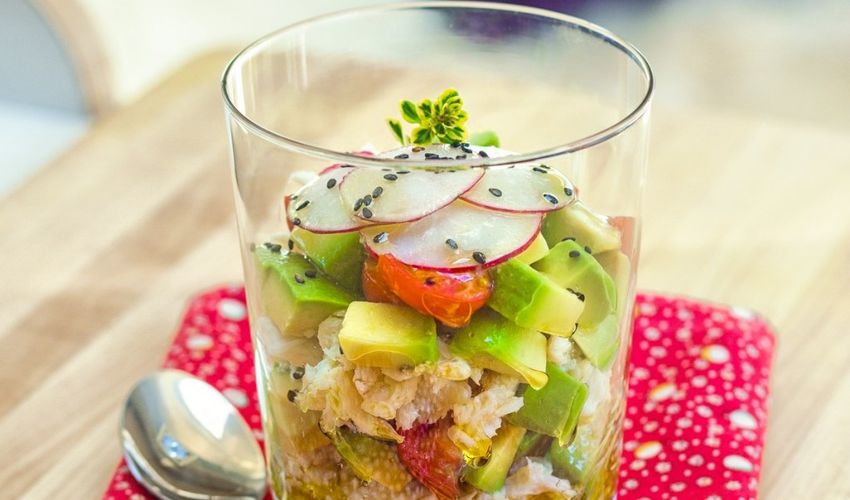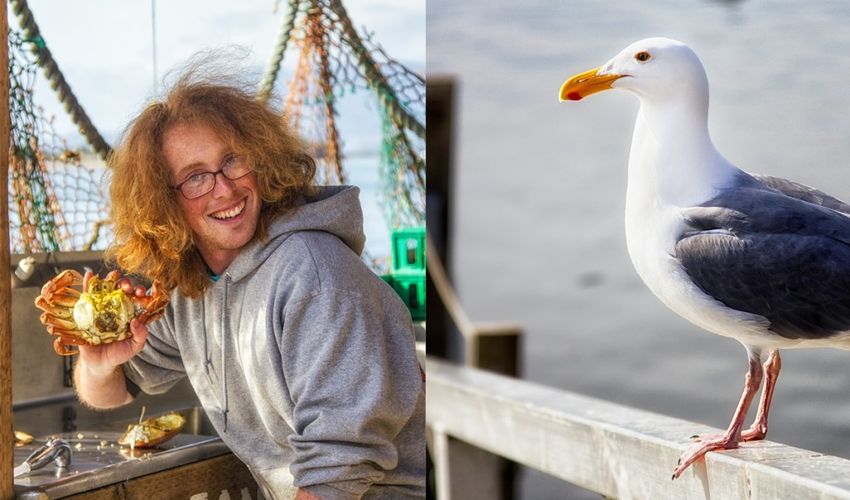 If the gift of fresh cracked Dungeness crab wasn't enough, how about this sweet Mason Jar Sewing Kit B made for me? "It's for you to keep in the Airstream mommy," he proudly tells me. Oh my heart, this boy has it for sure.
"B?  Can we share it with other people too?  For their mommies?" I had to ask.
"What a good idea!" he tells me with all smiles.
I hope you enjoy.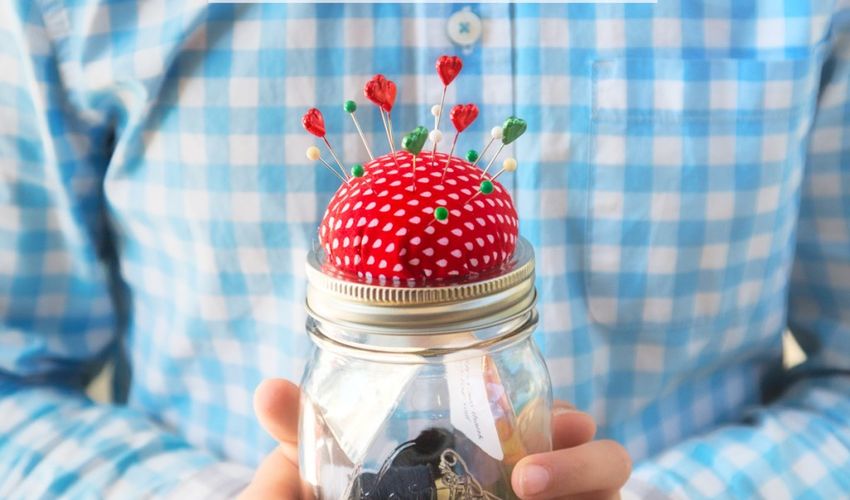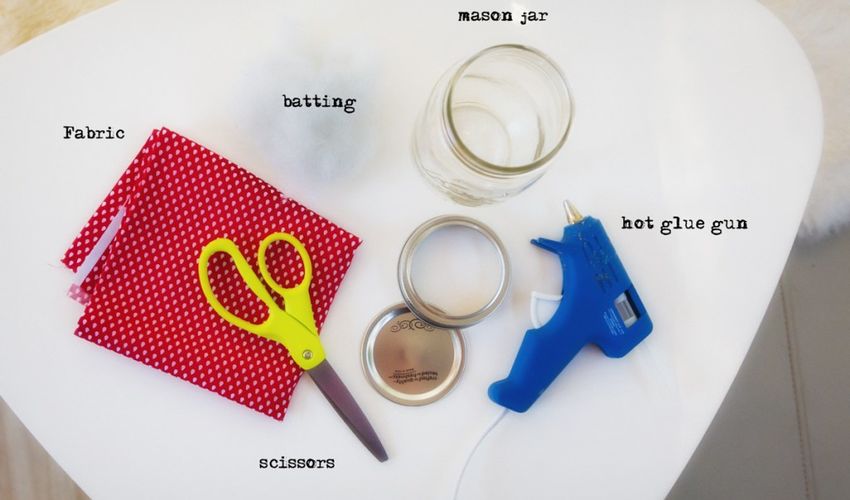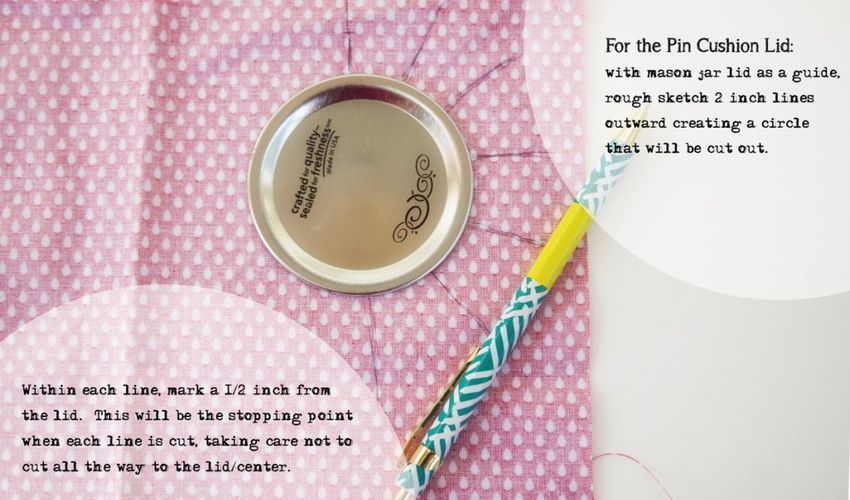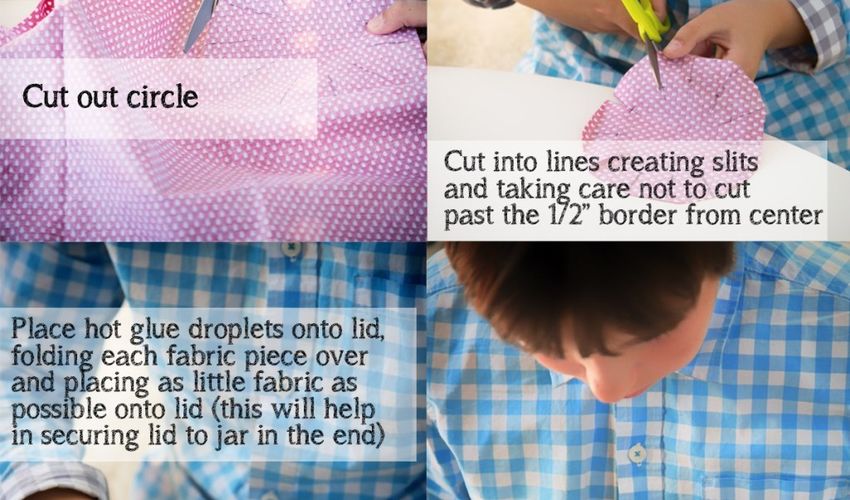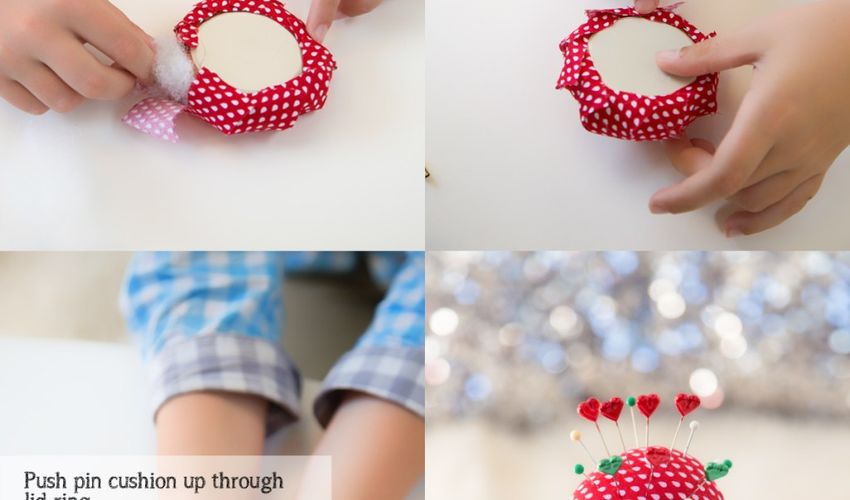 As our day at Jetty Fishery came to an end, I couldn't help but reflect on how lucky we were to have stumbled upon this hidden gem. If it wasn't for my pickiness over the campgrounds we visited along the way, we wouldn't have ended up here. Yes, we did end up here when we were nearing desperation in finding a place to camp, but one thing I learned is that if you just keep going, you may find just what you have been looking for all along.
I wonder, do you have a "Jetty Fishery" in your camping experience? A true hidden gem? I would love to hear about it.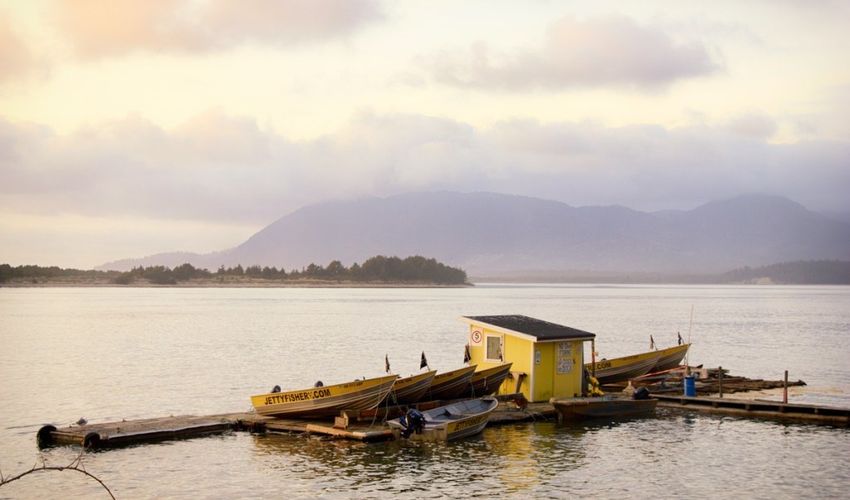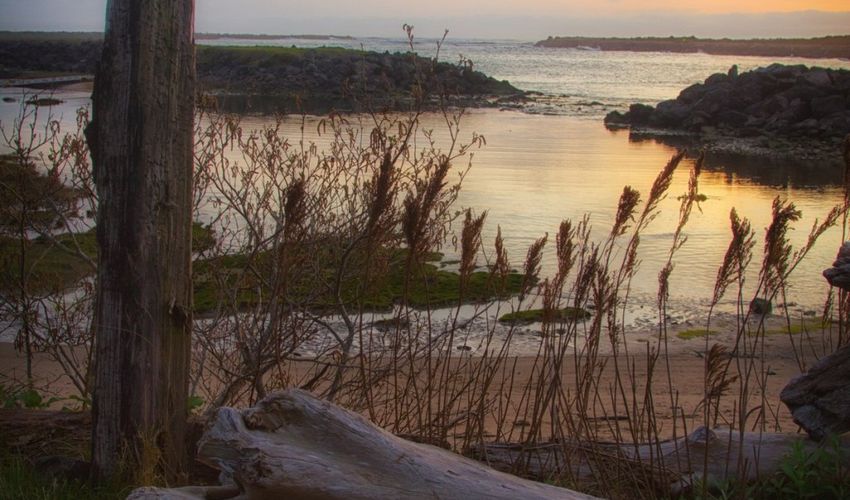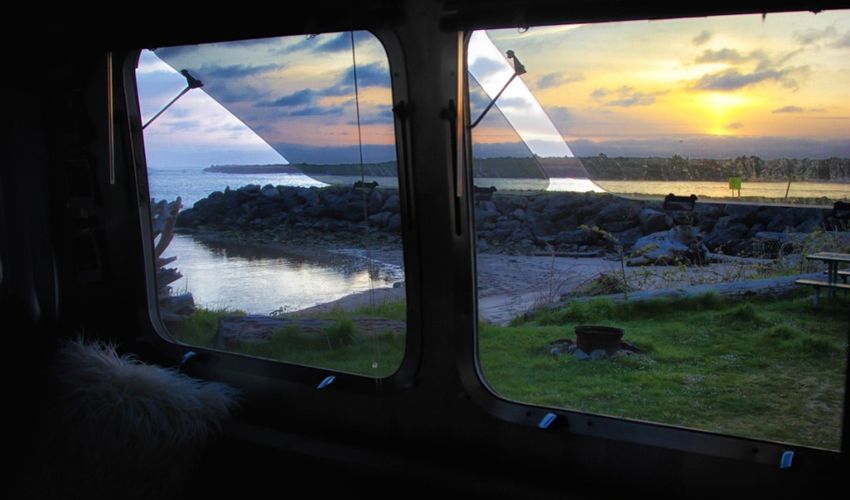 Fresh Cracked Dungeness Crab Parfait
Ingredients — all amounts to your liking:
Fresh Dungeness Crab Meat
Diced Avocados
Sliced Grape Tomatoes
Thinly Sliced Radishes
Cold Pressed Extra Virgin Olive Oil (the best you can find since the taste will shine)
Lemon Juice
Assembly:
Layer all ingredients into a clear glass finishing off with a drizzle of extra virgin olive oil, a squeeze of lemon and a sprinkling of flaky sea salt (I like to use Maldon). Black seasame seeds add a nice touch. Bon Appetit!