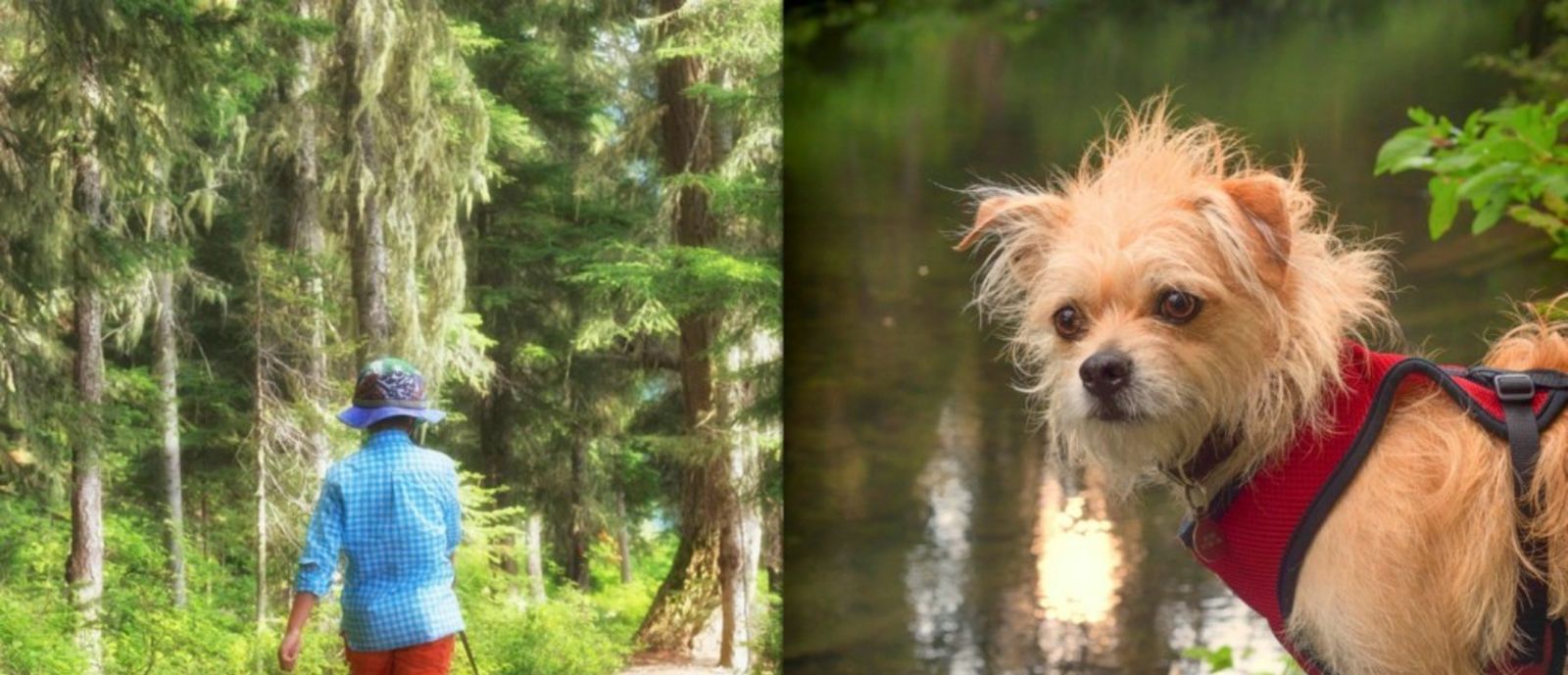 Expert Advice
Comforts And Rituals Of The Fall Season
Welcome to the area of Salmon La Sac in beautiful Washington. Located approximately 90 miles east of Seattle, Salmon La Sac offers up beautiful camping opportunities, as well as an abundance of non-stop outdoor adventures. Fly-fishing, as usual, was tops on our list especially now in the fall season. I crave being on the river during this time with the changing colors of the trees and crispness in the air.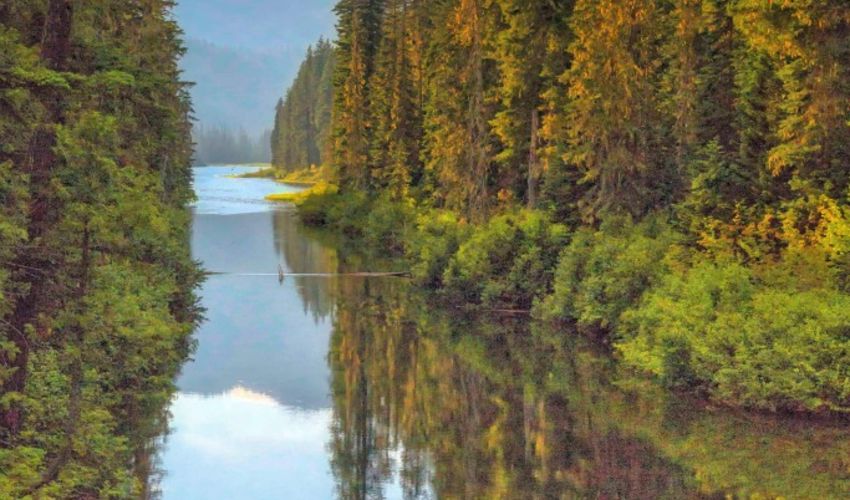 Along with hiking the trails of nearby Cooper Lake in the Okanogan-Wenatchee National Forest, perfect sunny fall weather and our little family together, we couldn't have asked for a more spectacular weekend road trip.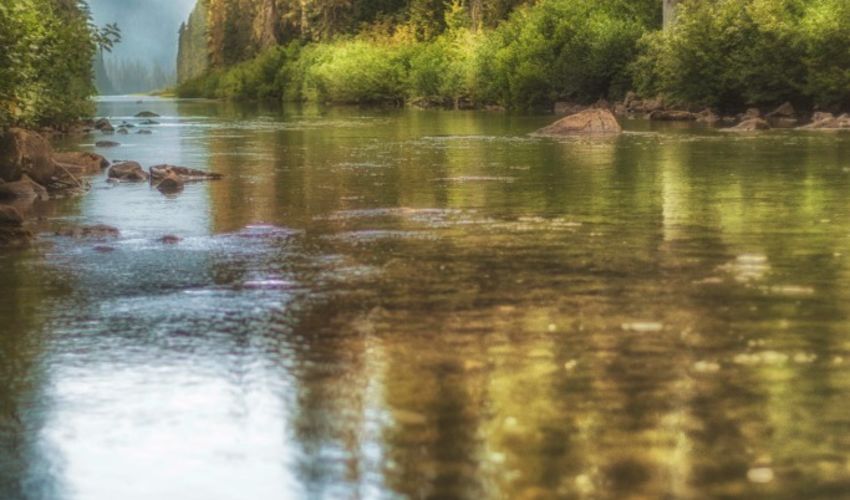 About three casts into our morning of glorious fly-fishing on Cooper River, I reeled in this beautiful rainbow trout. He was a fighter no doubt and bringing him to hand was completely exhilarating. Just look at how beautiful he was with his spotty coat. I took his picture so I could continue to admire him and then gently released him. We always release our trout that we catch. There is just something so special about these beautiful fish that words can't explain. For hubby, B, and I, it is an unspoken rule to release. Always release.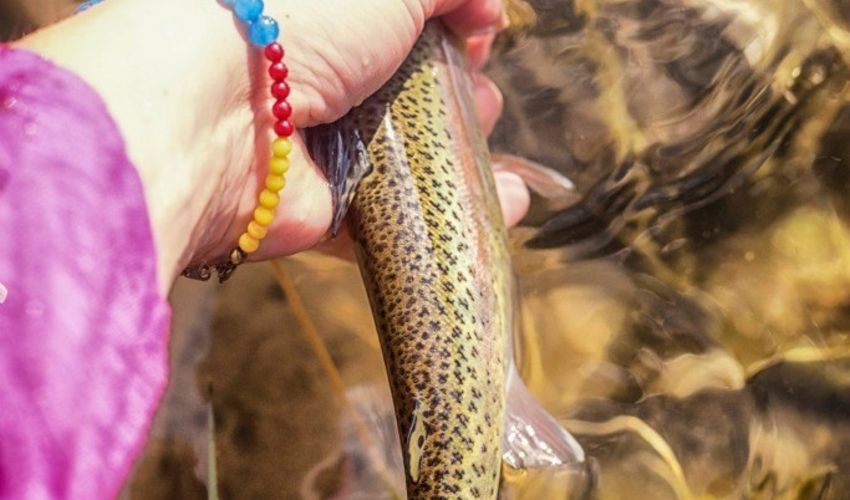 Pretty soon we decide to uproot and head over to Cooper Lake to have ourselves a look. The beauty found here is almost unimaginable from the crystal clear lake to the towering mountains spotted with glacial ice. This lake is known for good fishing as well as summer boating and endless water sports adventures. I immediately take note and start plotting a trip in my mind. As hubby makes his way down to the lake to fish, B and I take a walk and explore.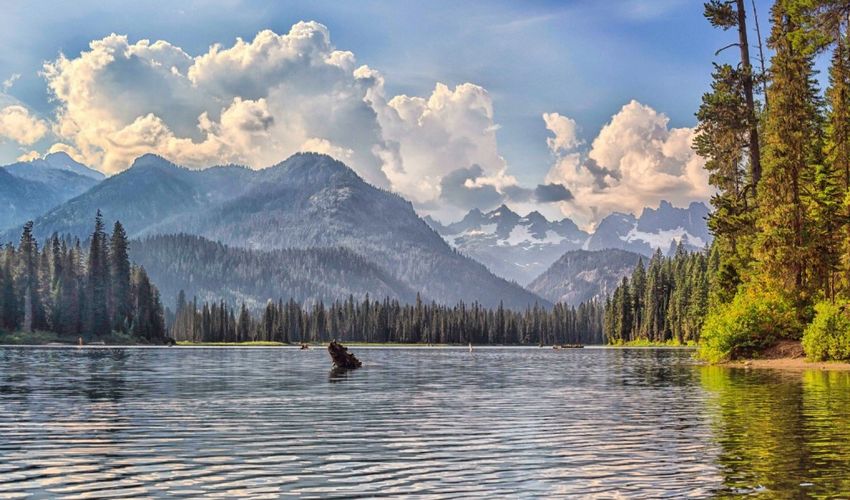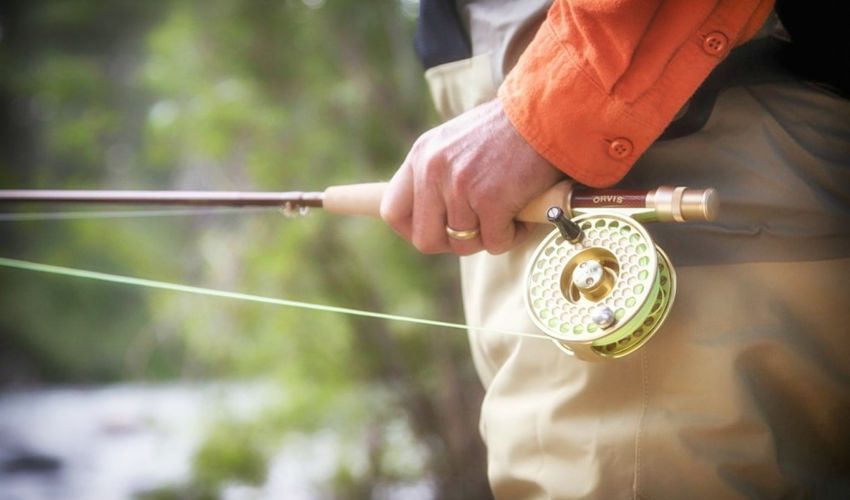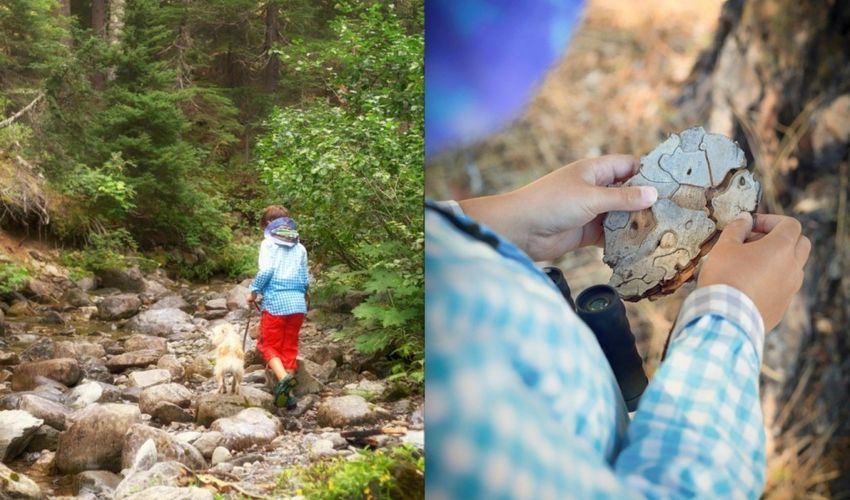 About three miles from Cooper Lake lies the popular Salmon La Sac Campground. We scored a riverside spot that allowed us the convenience of walking straight to the river to fish. B pulled in another beautiful rainbow trout from this river and the boy was proud (so was mom and dad)! Times like these warm my heart knowing we are making memories with our home on wheels nearby.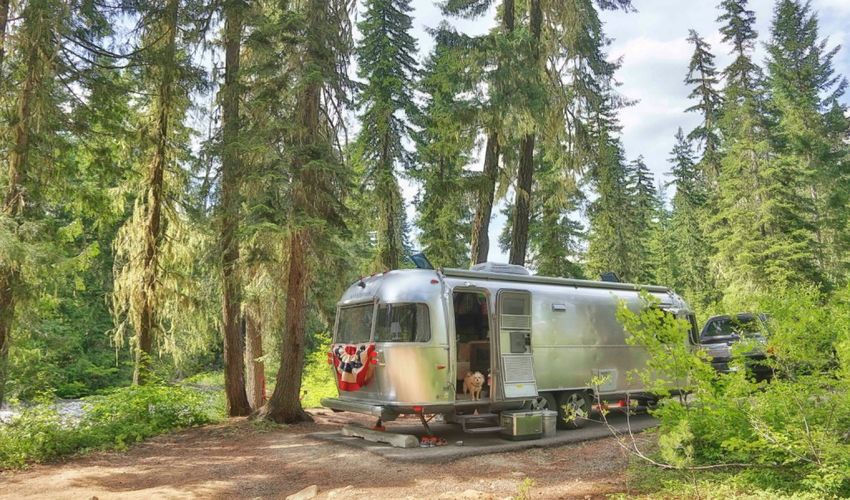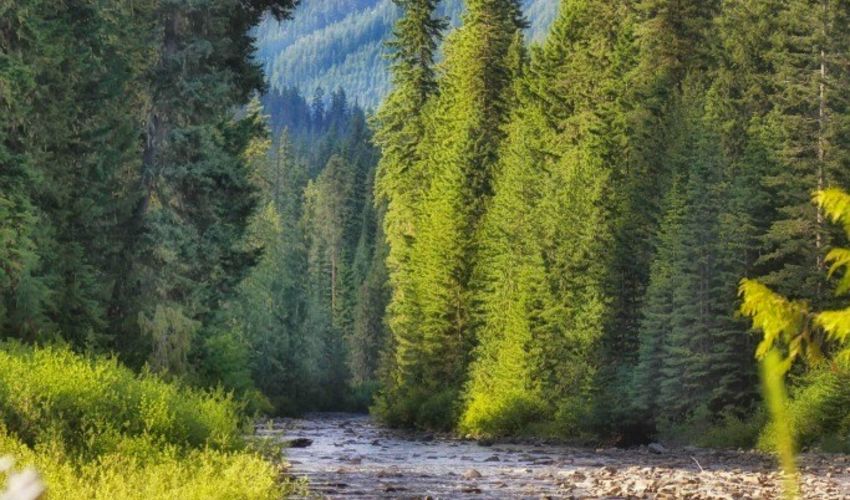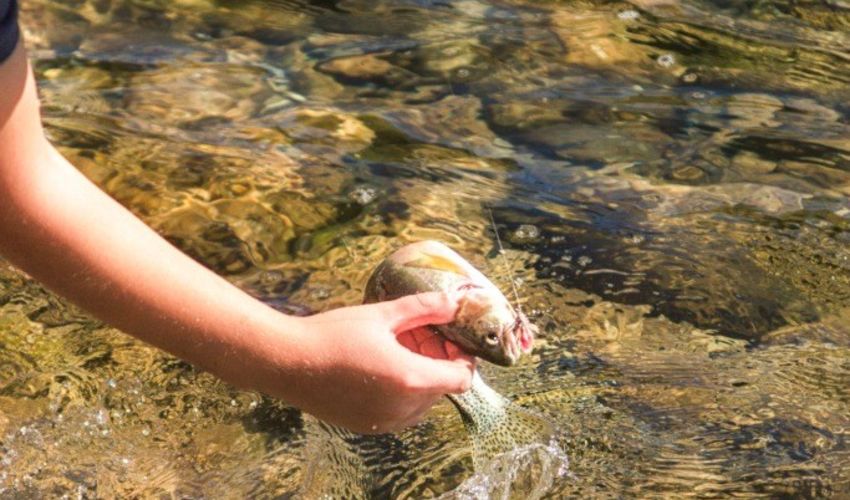 The following day we hitch up and head into the historic town of Roslyn. Roslyn is about a half hour drive from Salmon La Sac and is a town steeped in coal mining history. In addition to its coal mining roots, Roslyn has had some pretty big media attention when it was featured in the CBS television series, Northern Exposure, where it was portrayed as the fictional town of Cicely, Alaska.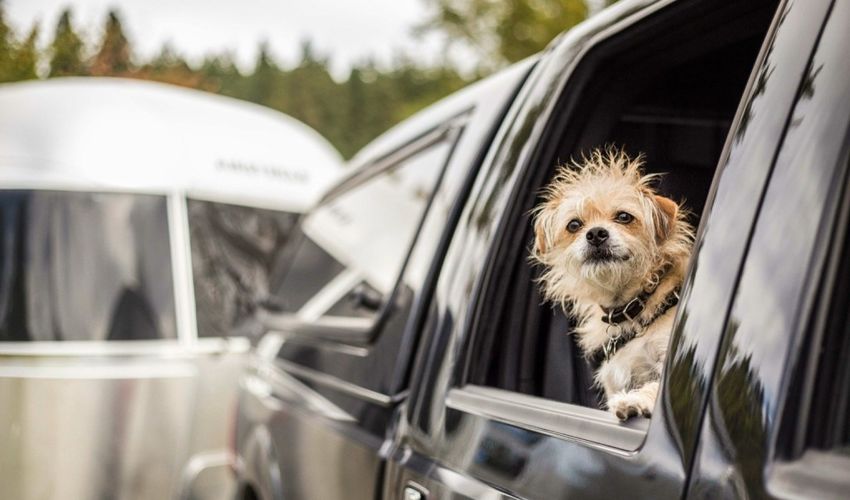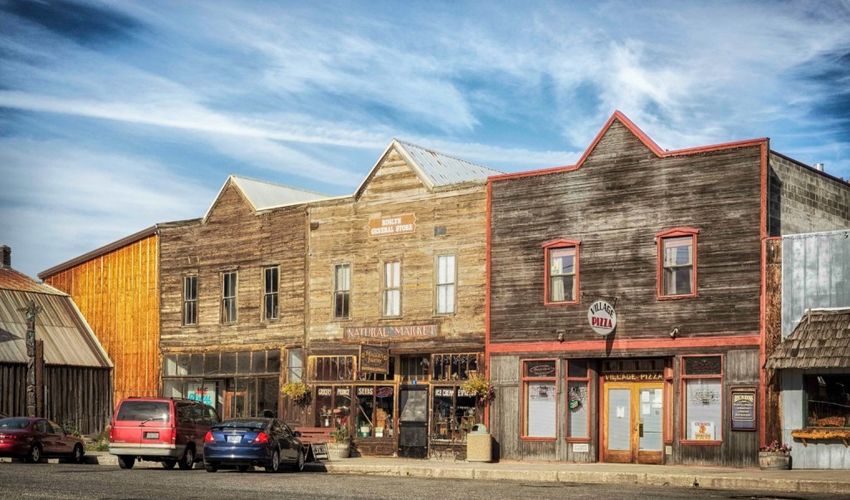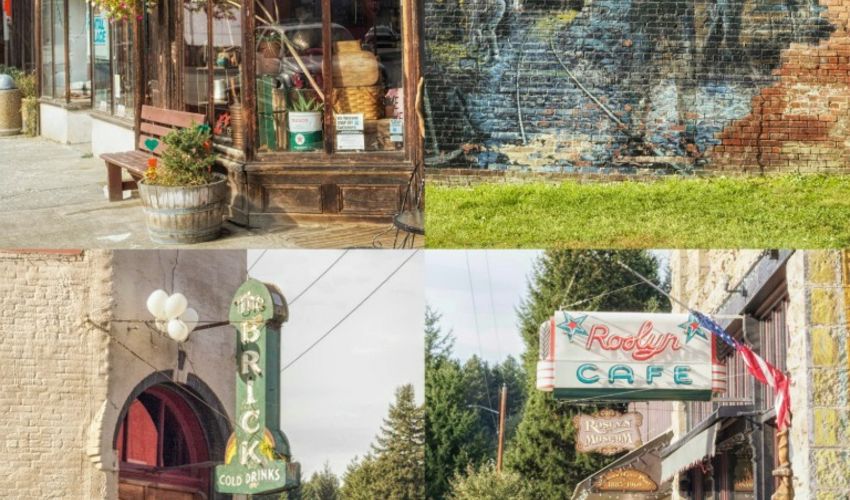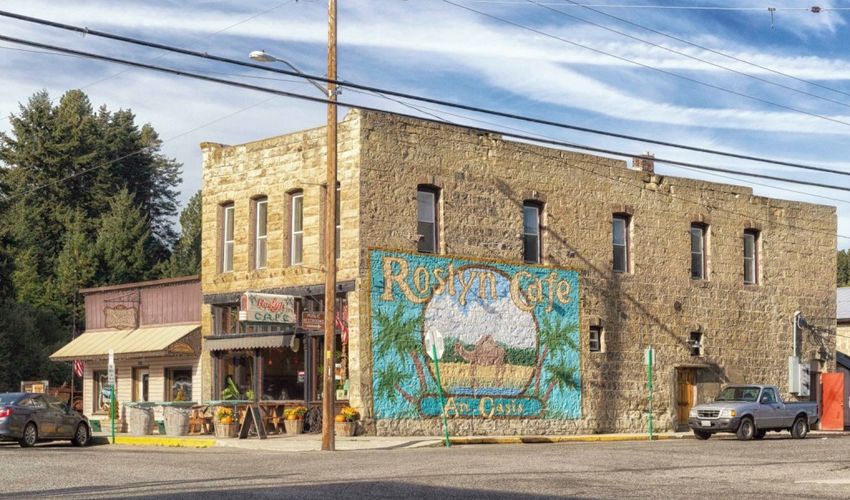 I have been coming to visit Roslyn for over 15 years now. Hubby's family has a cabin that the family built by hand, log-by-log, deep in the backwoods where we would stay. We also acquired a little slice of property in this historic town where we keep our trailer for a few weeks in summer, as a little vacation home. There is so much to do here and the area has my heart from fly-fishing and hiking to picking cherries in the summer and apples in the fall. There is a farmer's market on weekends in the summer and winter activities like snowshoeing and cross country skiing and so much more. There are cute little shops and my favorite is Maggie's Pantry where you can find organic goodies and farm fresh eggs sourced from nearby farms. I won't forget to tell you about the Roslyn Coal Mining Museum as well as a great local hardware store called Harper's. It's where I got my wood to build a shelf in the trailer a couple summers ago.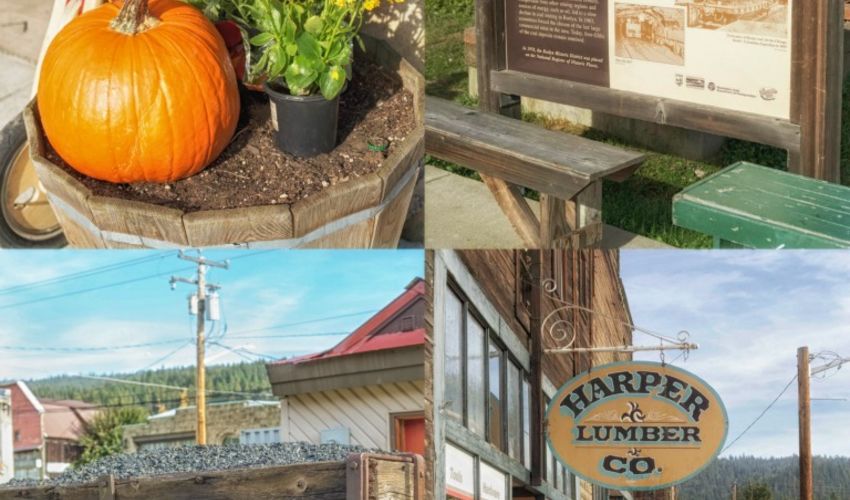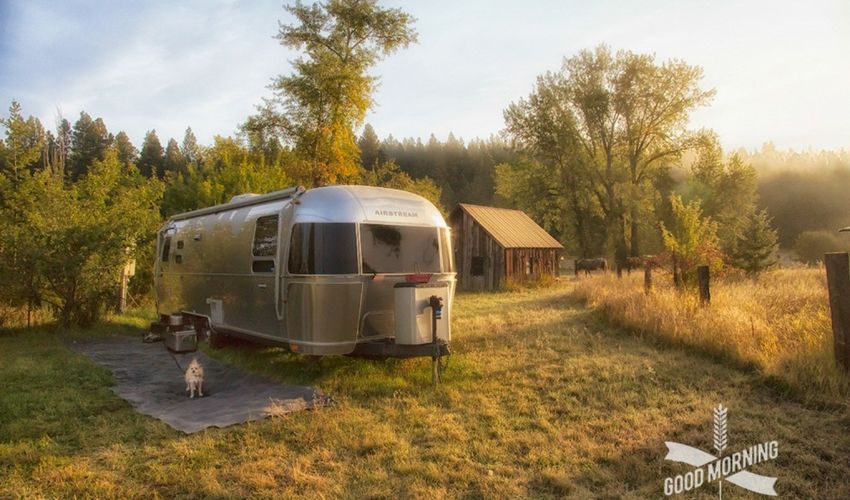 On our last day of our weekend road trip we bring our trailer back to our property where she will wait for us until next weekend. But we still have one full day left and we take advantage of it. A simple breakfast followed by a morning stroll to say hello to our neighbors. These gentle giants come galloping full force towards me when they spot me walking with my morning coffee. They are smart! They know, after all these years that when they come, they are rewarded with sweet apples from my tree. Now these are not your typical ordinary apples, they are historic apples. Heirloom apples. They were planted here by a coal mining family that lived here a very long time ago and I cherish each and every fruit these trees bear. I also love to share them with the local horses 🙂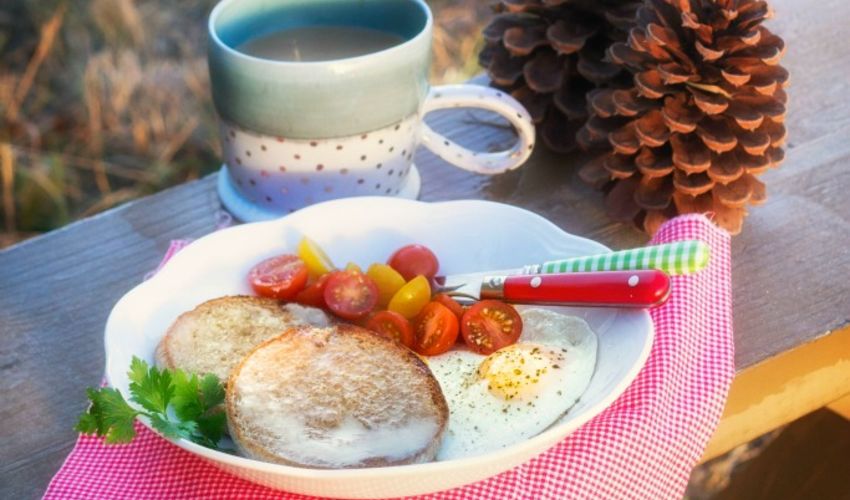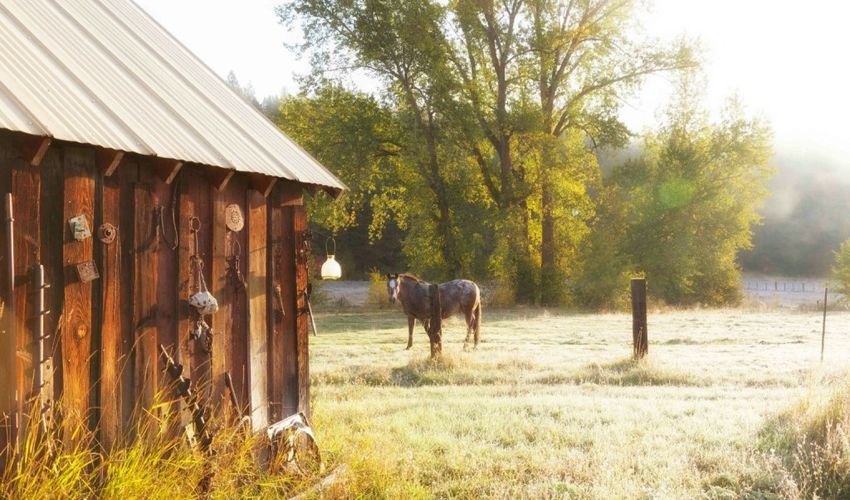 Did I mention Oliver really loves the horses too? And they love him 🙂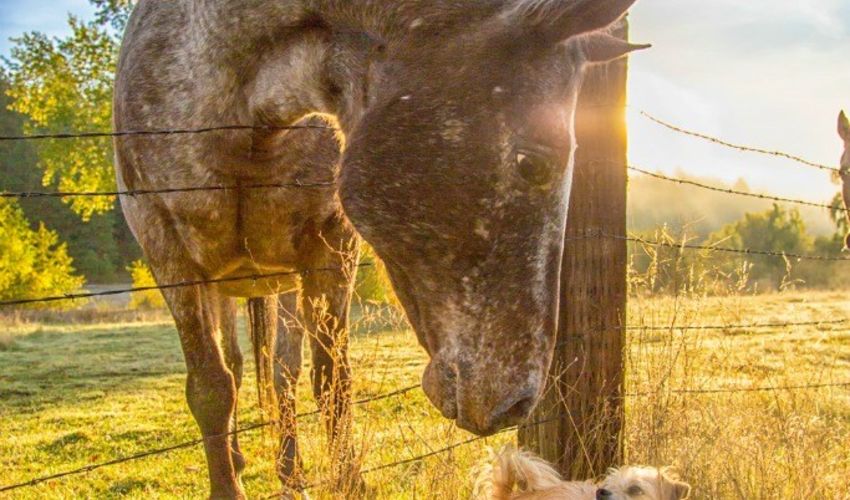 After breakfast we hop into the truck and make our way into the backwoods behind the Bennett family cabin for some early morning fishing. This place for me is top on my list of favorite places to come. Sometimes Oliver and I will come out here alone to fish and just relax. Hubby would worry at first, "Are you sure you know where you are going back there?" I would always reassure him I did, because, well, I did! Mind you, the dirt roads are winding and forky, and one path looks just like the next but after 15 years you'd figure I'd know my around. And I do 🙂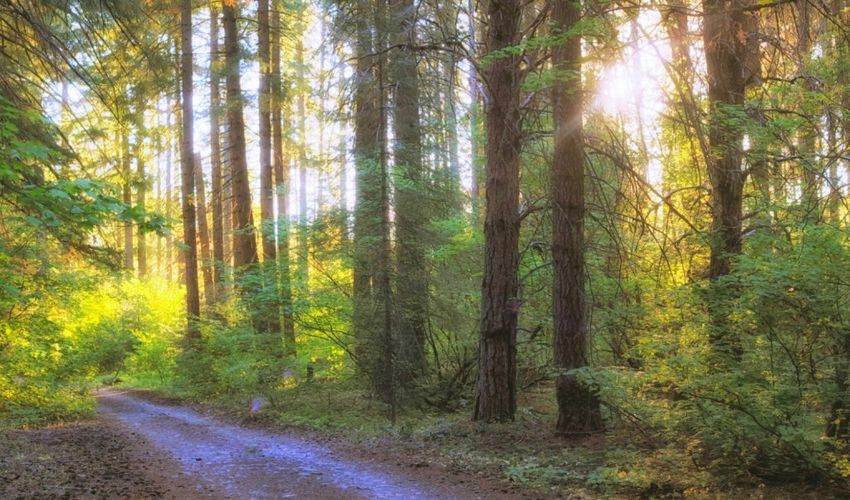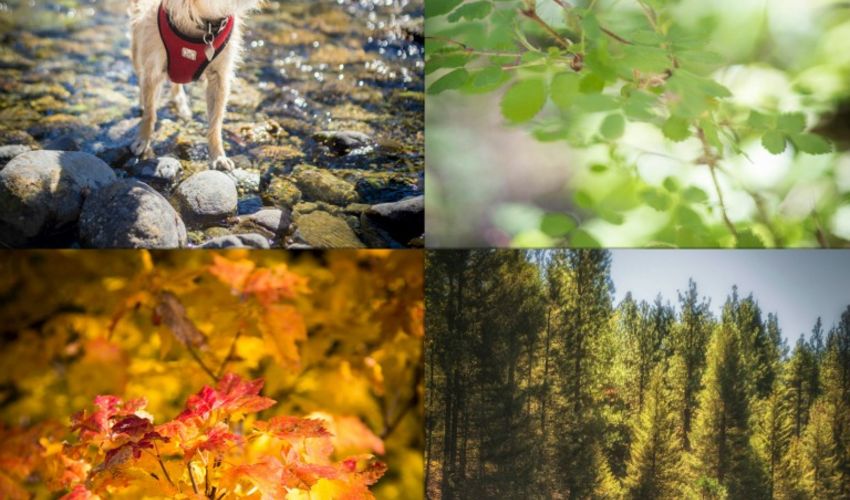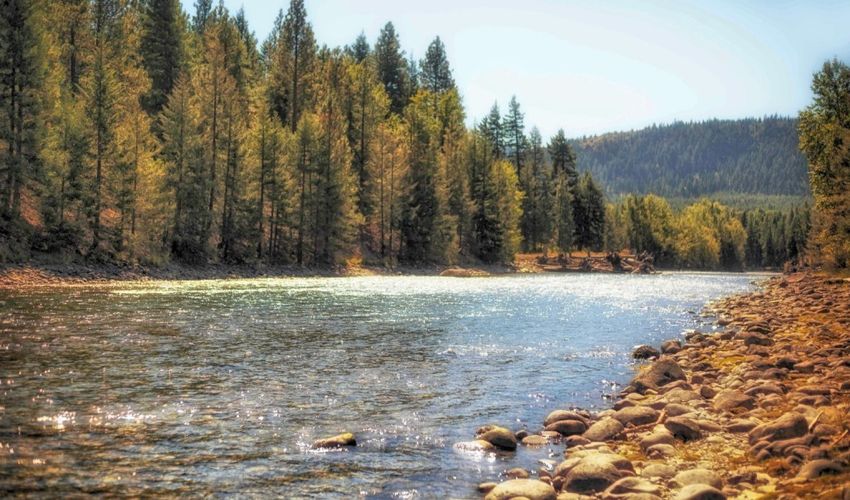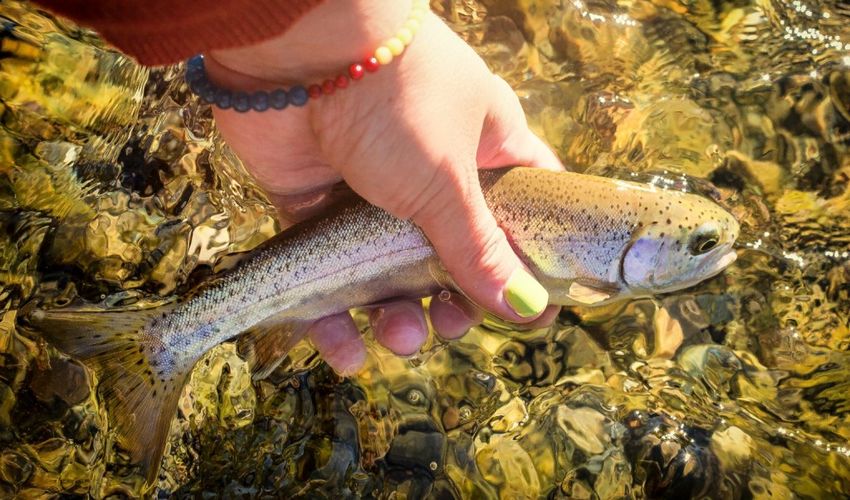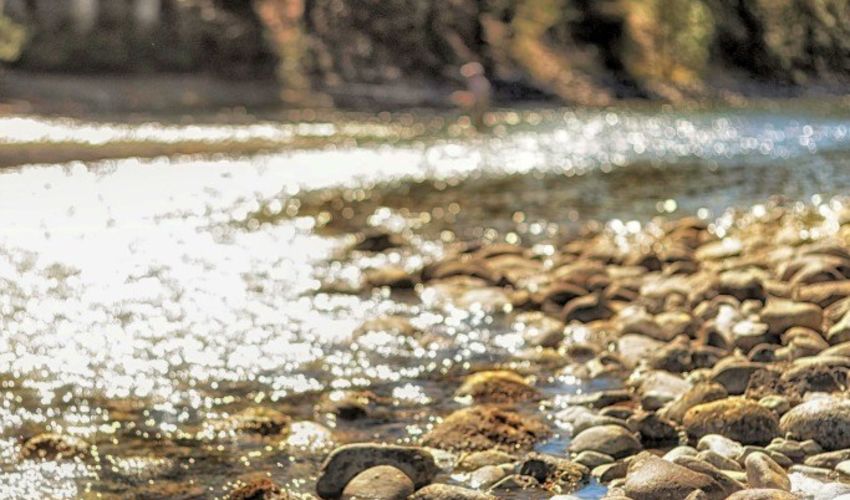 Back at the trailer we picked apples from the trees and I became inspired to make something with those precious apples, so I preheated my little trailer oven and got busy. I rolled out a sheet of puff pastry and gently draped it into my cast iron skillet filling it with a heavenly concoction of sweet apples, brown sugar and sliced candied ginger. I then sprinkled some red currants on top that I plucked from a nearby red currant bush and slid the skillet into the oven to bake. 45 minutes later our Coal Miner's Skillet Apple Pie was ready and my trailer smelled delicious.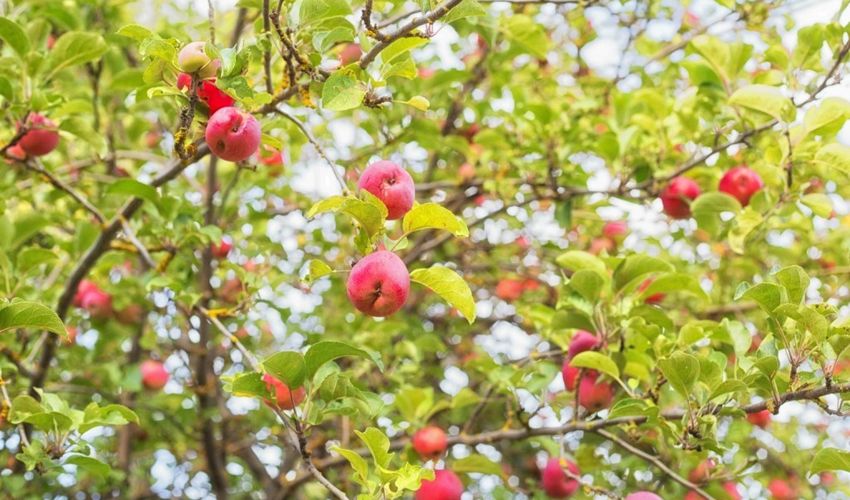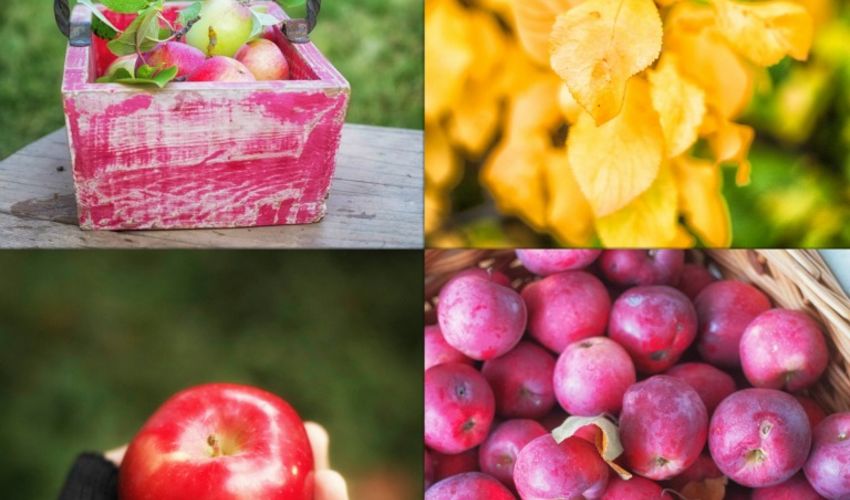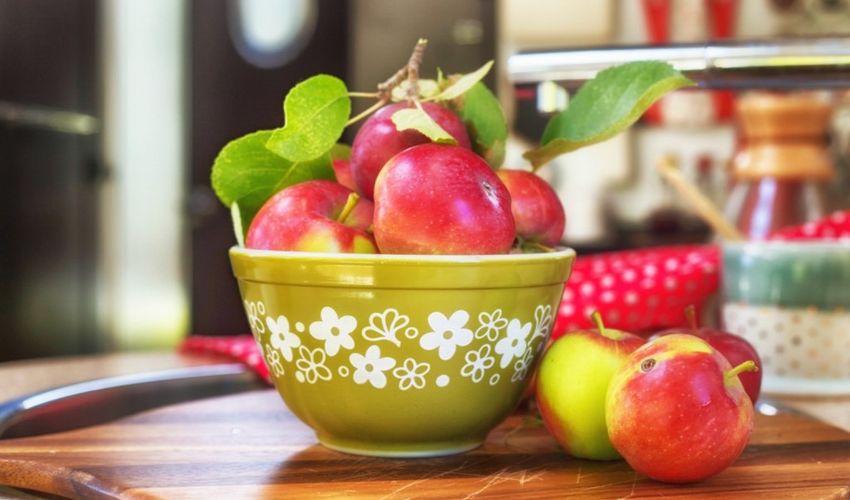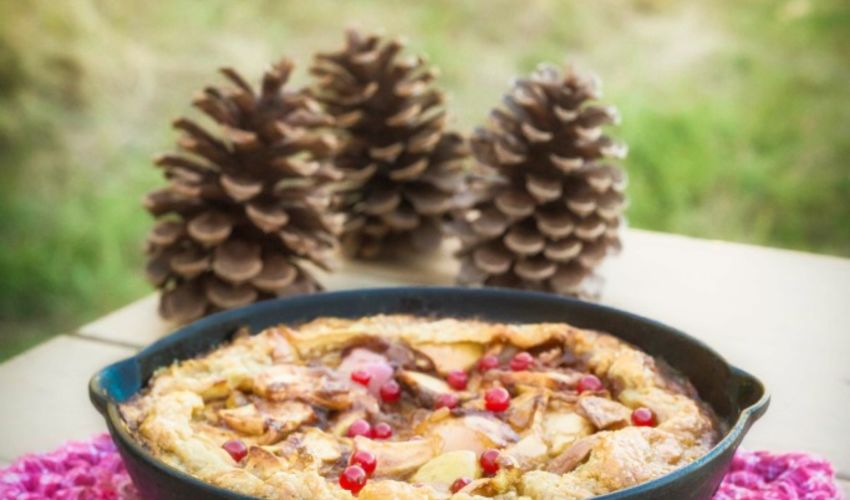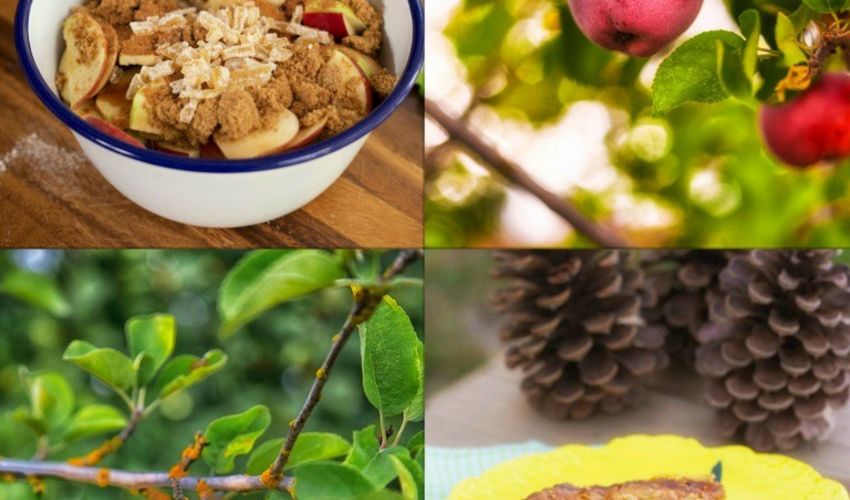 And so our weekend comes to an end. The memories of fly-fishing remain fresh in our minds, as does the hot apple pie. These are the comforts and rituals of the fall season we experience year after year and I wouldn't have it any other way. This is all thanks to my precious silver trailer and our outdoor adventures we experience with her. I am grateful and my heart is full ♥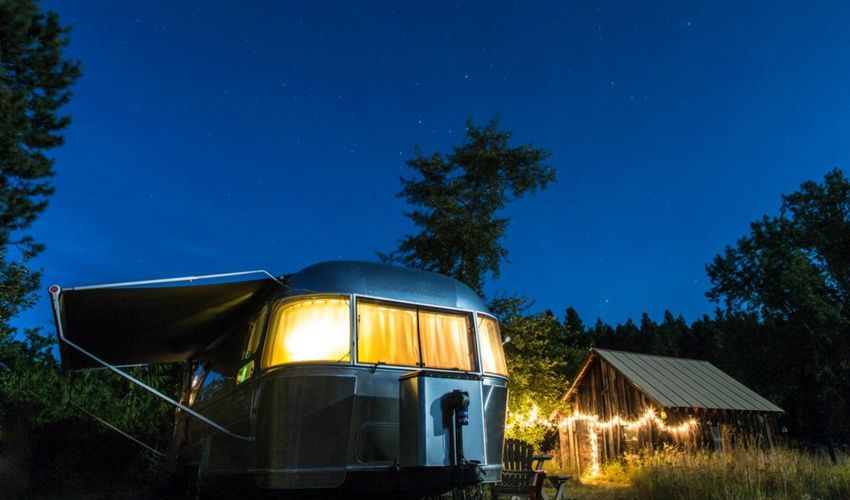 I hope you are enjoying this beautiful fall season and have road trips planned during this very colorful time of the year. I'd love to hear where you are going 🙂
Safe travels to you, wherever the road may lead!
~ Monica
P.S. In honor of the upcoming Halloween season, I'd like to share with you this simple DIY decoration: Glittered Pumpkins! Even the name sounds lovely wouldn't you agree? Every year we visit the pumpkin patch and bring home big beautiful pumpkins to carve, but I try and find a way to not carve mine (I like to save mine to bake up later) and yet still decorate them. This year I'm giving a go at glittering my pumpkins. What do you think? What is your favorite way to decorate for Halloween? I'd love to hear!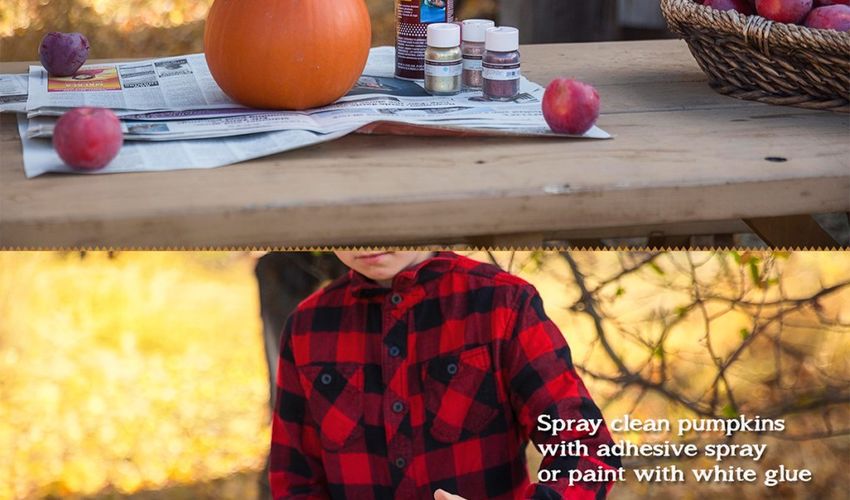 Oh and before I go, Oliver wanted me to warn you of unruly and mischievous little forest creatures that are coming out of hibernation. They look like little flying devils that will steal your heart. Be careful out there!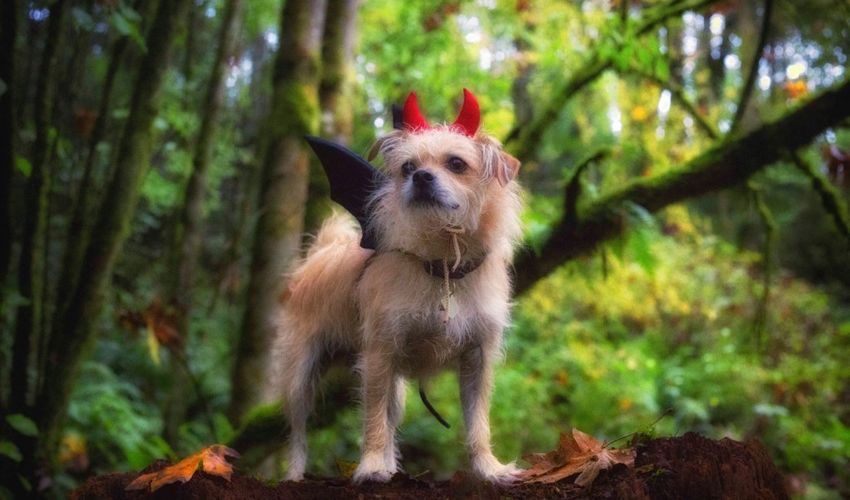 Coal Miners Skillet Apple Pie
Ingredients
4lb baking apples, seeded, peeled and thinly sliced in ¼" thick wedges
1 3/4 cup brown sugar
1 teaspoon cinnamon
3 tablespoons finely chopped candied ginger
1 tablespoon flour
1/2 cup butter
1 egg white
Turbinado Sugar (for sprinkling over the edges of your crust)
1 package puff pastry
pinch of salt
Directions
1. Preheat oven to 350º 2. In a large bowl, toss apples with the cinnamon, brown sugar, ginger, flour and pinch of salt. 3. Flour your counter and roll out the puff pastry to 1/2 original thickness. Press the pastry into the skillet and work it up the sides. The pastry is rectangular so you may need to do a little cutting and replacing . . . it's not supposed to look perfect here — but taste delicious. 4. Fill the skillet with the apple mixture and dot the top with butter. Wrap the edges of the puff pastry over the sides of the filling. If you wish — place the second (rolled out) pastry and cover the top. Pierce the top with a knife to let steam escape. 5. Egg white wash with a pastry brush the edges (or the top) of your pie and sprinkle turbinado sugar for extra crunch — the amount is to your liking. 6. Bake for 35 minutes keeping an eye on it after that. All RV ovens are different. I highly recommend a temperature gauge to place in your oven. You're looking for a golden brown pie that is nice and bubbly 🙂 7. Serve warm with a scoop of ice cream of a dollop of whipped cream. Enjoy!