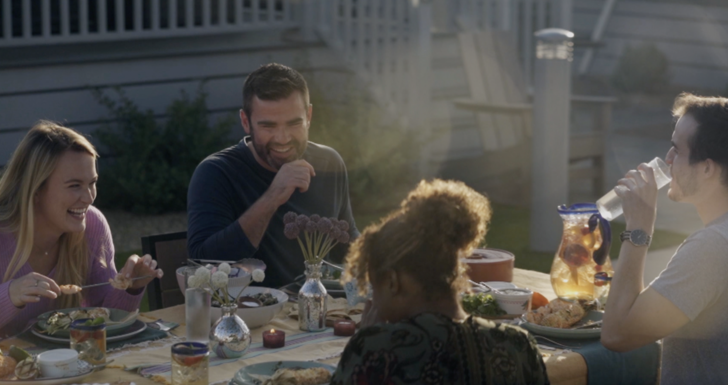 Meet Our Contributors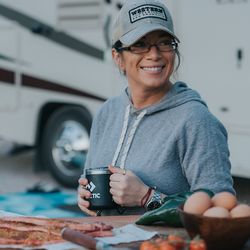 Kita Roberts is a professional photographer, content creator and social influencer – the lead creative force and "meat maven" behind Girl Carnivore. An authority on all-things-meat, Kita aims to show people that cooking isn't a high-brow science and can be tackled by anyone who's willing to get a little dirty.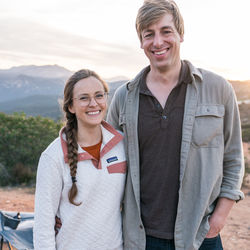 Megan and Michael run Fresh Off The Grid, your online destination for all things camp cooking. They believe that it's possible to enjoy delicious, healthy-ish meals while camping without buying a ton of different ingredients or dirtying a ton of dishes. They strive to develop recipes that require a low effort but have a big pay off.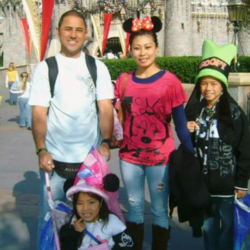 Wife. Mother. Adventurer. Island girl. PNW Transplant.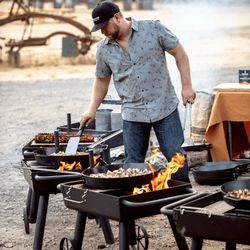 Derek Wolf fell in love with open fire cooking while watching TV in an attempt to put off doing college schoolwork. A fire pit gifted as a wedding present turned inspiration into action, and now he shares his mouthwatering creations with the world as Over The Fire Cooking. Married into a family of RVers, he knows the quickest way to get to know your campground neighbors is with good food. Follow his adventures and learn grilling tips and recipes along the way at Over The Fire Cooking.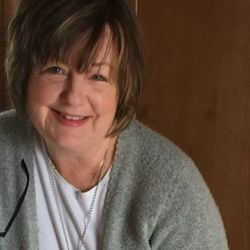 Janine Pettit is a lifelong lover of camping who took a 25 year sabbatical when she married a "resort" type guy! She discovered that camping was still in the cards for her when she stumbled onto an article about a women's outdoor adventure group that travels around the country in RVs, meeting new friends, checking off bucket list adventures and doing things she had only dreamed of. Janine has become an Ambassador for the Girl Camping movement and encourages women to go places and do things in her blog and podcast.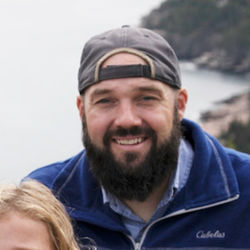 Jeremy and Stephanie Puglisi are the co-hosts of the weekly RV Atlas and Campground of the Week podcasts and the RV Atlas blog. They are also the authors of See You at the Campground: A Guide to Discovering Community, Connection, and a Happier Family in the Great Outdoors, and Where Should We Camp Next: A 50 State Guide to Amazing Campgrounds and other Unique Outdoor Accommodations, and the Acadia National Park Adventure Guide. After buying their very first pop-up camper more than 10 years ago, Jeremy and Stephanie caught the RV bug in a big way, and now spend over 70 nights a year in their travel trailer with their three sons, Theo, Max, and Wes, and sweet Maggie the pup. You can follow along on their adventures (and misadventures) over at RV Atlas.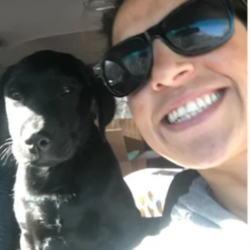 As a private chef, my husband Doug (an avid bowhunter) and I love the flexibility we have to hit the open road, enjoy the weather, and explore great American destinations with our three dogs in our RV. From my experience, packing right and being well prepared cuts down on shopping while on the road, which allows us to fully enjoy each destination.
Get our newsletter!
Submit your email to get helpful tips and useful information from our partners.