Meet Our Contributors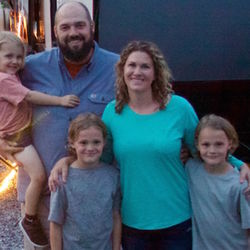 Jeremy and Stephanie Puglisi are the co-hosts of the weekly RV Atlas and Campground of the Week podcasts and the RV Atlas blog. They are also the authors of See You at the Campground: A Guide to Discovering Community, Connection, and a Happier Family in the Great Outdoors, and Where Should We Camp Next: A 50 State Guide to Amazing Campgrounds and other Unique Outdoor Accommodations, and the Acadia National Park Adventure Guide. After buying their very first pop-up camper more than 10 years ago, Jeremy and Stephanie caught the RV bug in a big way, and now spend over 70 nights a year in their travel trailer with their three sons, Theo, Max, and Wes, and sweet Maggie the pup. You can follow along on their adventures (and misadventures) over at RV Atlas.
Janine Pettit is a lifelong lover of camping who took a 25 year sabbatical when she married a "resort" type guy! She discovered that camping was still in the cards for her when she stumbled onto an article about a women's outdoor adventure group that travels around the country in RVs, meeting new friends, checking off bucket list adventures and doing things she had only dreamed of. Janine has become an Ambassador for the Girl Camping movement and encourages women to go places and do things in her blog and podcast.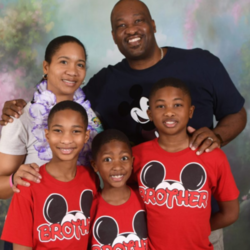 After 11 years in the trenches of the NFL, Keith Sims was ready for a change of pace. Little did he know his wife, Tia, had been plotting for this moment for years, and had long ago decided that they and their three boys were going to discover new roads in an RV. They now spend more than 100 days and nights each year touring the country, and use the travel experiences to enhance the boys' homeschool education.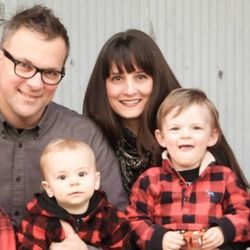 In 2011, the Newschool Nomads sold almost all their stuff to hit the road for a full time RVing adventure. They intended to spend one year traveling but fell in love with the RV life so much that one year turned into four! Now settled in Colorado, they enjoy RVing every chance they get and look forward to returning to the full time RV life once "the Bigs" fly the nest. They are passionate about encouraging families to get out and explore, connect, and make memories that will last a lifetime.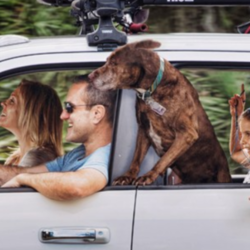 Upon learning of their youngest daughter's severe food allergies, Jennifer and Jerome Braga knew that traditional life, traditional social activities and traditional travel was going to be out of the question. So in 2013 they purchased their first travel trailer and set out to experience some quality family time in a food safe, allergy-free environment. After their first year, the family caught the RVing bug and they purchased a brand new 28-foot travel trailer with the ideal kitchen to support their family's travels around New England. Today they take their business on the road in the winter months, homeschool, and tour the southern United States in their new 42-foot Fifth Wheel. Their journey, their allergy story, and their savory recipes can be followed through their blog at www.ouronechance.com.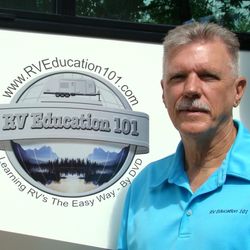 Mark Polk and his wife Dawn created RV Education 101, a video production and RV information company. Since 1999, RV Education 101 has helped educate millions of RV owners and RV enthusiasts on how to properly and safely use and maintain their RVs. Mark's favorite past times are RVing in their 35-foot Type A motorhome with their two dogs Gracie and Roxie, and restoring vintage RVs, classic cars and trucks. For more information on using, enjoying and maintaining your RV, visit RV Education 101.
Get our newsletter!
Submit your email to get helpful tips and useful information from our partners.