Hit the Beach
Take that relaxing beach vacation you've been dreaming of and sample multiple beachfront locations across the country without the hassle of hotels.
Hit Several National Parks at Once
Planning the perfect trip to your bucket list destinations is easy when you can take your time, are in control of your transportation, and have the comforts of home with you.
Unwavering Flexibility
Change your itinerary on a moment's notice. Want to add hiking to your skiing trip? Cool off in the mountains after spending the day in the desert. Turn a surfing trip into a kayaking adventure. Anything goes when you control the journey and the destination.
Go Your Own Way
First-Time RVers Experience Yonder
Flight attendants Kai and Rochelle go RVing for the first time at Yonder Escalante RV park in Southern Utah. With Yonder as their base camp, they can hike, rock climb, and explore Utah like never before. With all the amenities at their disposal, their weekend getaway to Yonder Escalante was one to remember.
Glamping and Romance in the Great Smokey Mountains
In the Smokey Mountains of North Carolina, Sonya and Necota Staples explain how camping and getting outdoors has helped them forge a stronger bond and solid marriage. Together, they overcome challenges, cook, hike, and enjoy traveling off the beaten path.
A Wintery Getaway with Family
The White family is an adventurous group who love the outdoors as well as family time. Their trip to Granby, CO offered the perfect mix of the great outdoors and modern comfort thanks to the park model RV they stayed in. With all the amenities of home, their park model was the perfect basecamp for their winter adventure.
Adventures in Acadia
The Puglisi family enjoys magical moments in Acadia National Park hiking to the top of mountains, climbing on rocks, enjoying stunning views, and playing by the ocean.
RVing for History Buffs: 10 Must-See Places
When many people think about RVing they think of parking next to the lake for a weekend of fishing or heading to the mountains for hiking, but RVing is also the perfect way to get out and explore North America's rich history. Narrowing down the list to 10 places was next to impossible but this list focuses on RV-friendly places across the country and with the added benefit of natural beauty for outdoor enthusiasts.
Real RVers Living Their Dreams
As a kid, I said that when I retired, I was going to buy an RV and travel the country. And then I finally realized, why do I need to wait until I'm older? How often do you get to live out your life dreams while you're still young?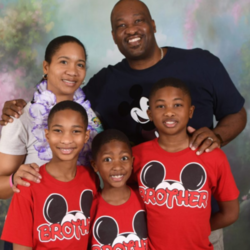 We tailgate in comfort: We have TVs to watch the early games and we don't have to worry about traffic afterward because we hangout and watch the late games.
When I started rock climbing, I never imagined what I would find and the people I would meet. When you grow up in a city, you live in a bubble and you think that life is really only one way when there are so many different walks of life and different points of view. But you'll never know that unless you go see it for yourself.
When you go in with an open mind, there's a lot more room to feel fulfilled and excited by all these cool things you didn't expect.
Everything you've ever learned about in a book at school, when you Go RVing, you get to see that.
We travel to do what we do, and it's nice to have comfort to return to.
Find the Right RV
Compare different RV types and find the perfect fit for your next #RealVacation.
Keep Exploring
RVing has so many benefits from affordability and versatility to feeling more connected to nature, friends, and family than ever before.
Get our newsletter!
Submit your email to get helpful tips and useful information from our partners.