Beyond the standard - campgrounds are family-friendly destinations
A lot of campgrounds have game rooms, playgrounds, swimming pools, mini-golf, live entertainment, water sports, nature trails, arts and crafts...the list of things to do goes on. Some even have water parks and outdoor movie theaters
Amenities
Many campgrounds have full-service campsites including electricity, water and sewer hookups, and Wi-Fi service. Some even have shuttle service to popular tourist destinations so you can leave your car behind
Growing opportunities
12,863 private campgrounds and 9,734 public campgrounds across the country – and more being built every year to meet the rising demand
A Wintery Getaway with Family
The White family is an adventurous group who love the outdoors as well as family time. Their trip to Granby, CO offered the perfect mix of the great outdoors and modern comfort thanks to the park model RV they stayed in. With all the amenities of home, their park model was the perfect basecamp for their winter adventure.
First-Time RVers Experience Yonder
Flight attendants Kai and Rochelle go RVing for the first time at Yonder Escalante RV park in Southern Utah. With Yonder as their base camp, they can hike, rock climb, and explore Utah like never before. With all the amenities at their disposal, their weekend getaway to Yonder Escalante was one to remember.
Our Happy Place
Will and Britta Brown decided not to wait until retirement to start checking off the items on their bucket list. They love the spontaneity of RVing and enjoy living out all their life dreams together.
Reserving the Perfect Campsite: 10 Questions to Ask Before Booking Your Campsite
Most RVers put a ton of time into researching the best campgrounds for their family vacations and weekend getaways. They will pour over catalogs, read online reviews, post questions in forums, and binge listen to podcasts. There is no one-size-fits-all ideal. The best campsite for a family with small children might be a young couple's worst nightmare. Here are ten questions to make sure you get the experience you want.
Hear from Real RVers
There's nothing like time together with family around the campfire.
This is our number one piece of advice for RVers: whenever possible, talk to a member of the staff who knows the campground well. The key to enjoying campground bliss lies in knowing the exact type of site you want and then making the effort to reserve that spot.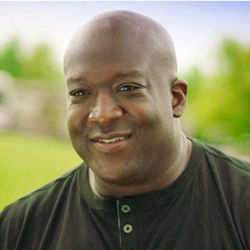 As a kid, I said that when I retired, I was going to buy an RV and travel the country. And then I finally realized, why do I need to wait until I'm older? How often do you get to live out your life dreams while you're still young?
We go back to this RV park near our house often just because it's convenient. We don't have to plan it out for weeks. We know what we're going to do when we get there and what we like to do and it's simple for us.
When I walk by the RV, it calls my name. It's saying, 'Jeremy, when are you gonna get me out of the driveway and get me to the campground?'
Trip Planning
8 Great Lakefront Campgrounds With Gorgeous Views
For an RV owner, there are few things better than scoring a great site on or near a beautiful lake. Whether you love to fish, kayak, swim, or just take in the soothing views from your camp chair, lakefront camping is highly desirable.
Read
Find the Right RV
Compare different RV types and find the perfect fit for your next #RealVacation.
Keep Exploring
Find the perfect campground and see what the RV experts recommend before booking your next trip.
Get our newsletter!
Submit your email to get helpful tips and useful information from our partners.