From sea to shining sea
The Great American Road Trip returns (and it's even more fun in an RV)
Rediscover the U.S.
From little-known state parks to iconic national monuments. The beach, the mountains, a new city, music festivals, Disney World? Why choose?
Your time, your rules
Extend your stay. Take the detour. Change your plans. Expand your itinerary. Fulfill that promise to visit Great Uncle Joe or show your kids Old Faithful
Nomad On Wheels
Kina Pickett, his wife, and two children travel across the country in their 1971 Airstream RV. An entrepreneur and photographer, Kina combines his creativity and love of outdoors in his businesses and everyday life.
RV Road Trip Through California
Kit Williamson & John Halbach, the creators of EastSiders on Netflix, have driven across this country together a bunch of times, but this is their first time doing it in a motorhome. Follow along with them as they road trip up the Southern California coast, where the next adventure is just around the corner.
Families That Kayak Together, Stay Together
Tommy, Polly, and their four boys are professional kayakers, navigating even the most difficult rapids in the USA. Tommy and Polly teach their kids that they can do whatever they put their minds to, whether it's on the river or in life.
Catching the Waves and Hitting the Powder
For professional surfer Jamie O'Brien, a fully-loaded RV was the perfect vehicle to combine a surfing and snowboarding trip in the Pacific Northwest. Transitioning from the coast to forest, and finally to a snowy mountain is no big deal when you have your RV as your home base to sleep, eat, relax, warm-up, and haul all your equipment.
Unexpected - Four RVs, Four Seasons
Professional skier Brody Leven and photographer Adam Clark travel to some of the most amazing parts of the country experiencing four different seasons in four different RVs. Brody embarks on a 100-mile race in Lake Tahoe, goes Canyoneering in Utah followed by a desert adventure and epic rock climbing; goes skiing in Cooke City, Montana, and in the Sierra Mountains; and goes ice climbing in Hyalite Canyon.
Hear from Real RVers
Simon and I enjoy mountain biking. Having all my gear ready to go in the RV makes adventurous road trips easy. It's a fun and convenient way to explore.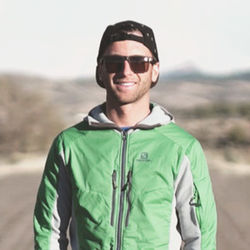 After an incredible year spent going on feasible, inexpensive, weekend-to-week-long road trips with my friends, I think the RV bug has bitten me.
I love the freedom that an RV gives me as a single female traveler because I'm able to go wherever I want, whenever I want. No permission needed.
By taking an RV, we were able to move our adventure base camp instantly: from the ocean to the river to the mountain.
When you go in with an open mind, there's a lot more room to feel fulfilled and excited by all these cool things you didn't expect.
It was surprising to learn the diversity of RVers. They come in all shapes, sizes, races, genders, sexual orientations, creeds and colors. Like me, they love public lands, they love to experience the outdoors, and they love finding a great campsite.
On the Road with RVers
Catching the Waves
For professional surfer Jamie O'Brien, a fully-loaded RV was the perfect vehicle to combine a surfing and snowboarding trip in the Pacific Northwest.
Read
Find the Right RV
Find the RV that fits your needs with the Find my RV Quiz.
Keep Exploring
RVing has so many benefits from affordability and versatility to feeling more connected to nature, friends, and family than ever before.
Get our newsletter!
Submit your email to get helpful tips and useful information from our partners.