Real Adventures
From family bonding to affordable getaways to spontaneous road trips – the reasons to buy an RV are endless. RVing empowers you to customize your own adventure and go on a real vacation.
Explore Stories
Pre-Owned RVs
Buying a pre-owned RV is a great way to make your vacation dream a reality for less. Whether you're looking for a towable or motorized RV, check with an RV dealer because they often receive RVs as trade-ins on new vehicles. Just like buying a pre-owned car or truck, RV dealers provide a thorough predelivery inspection of the used RV.
Affordability
Families of four can save up to 64% on RV vacations compared to traditional vacations and couples can save up to 53%. Financing options are available to qualified borrowers and you may qualify for a tax deduction because the interest on your RV loan is generally deductible as second-home mortgage interest.
Which RV is Right For You?
RV travel provides an appealing vacation option for American families, groups of friends, outdoor enthusiasts, and couples. For those with a new interest in RVing, renting can be a cost-effective way to try RVing before you buy one. Renting allows people to experiment with different RV types, layouts, and get first-hand experience using an RV before committing to one particular model. You may realize that you need less space than you anticipated. Or that you need a unit that allows you to bring your kayaks and bikes. Or that you want a solid entertainment set up for tailgating. Whatever your reason, renting is a great way to become acquainted with multiple RV options and experiment with models that you may never have considered.
Choosing Your First RV
Want to find that perfect RV? The first thing you have to do is narrow down the RV type that will work best for your needs. Here are five questions you should ask that will help you decide which RV type should be on your short list.
Real RVers Living Their Dreams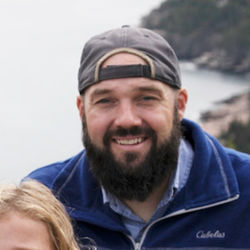 It might sound a little dramatic to say that RVing changed our lives but it really and truly did.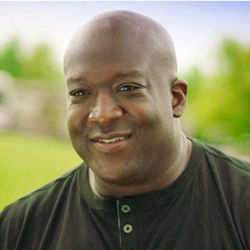 As a kid, I said that when I retired, I was going to buy an RV and travel the country. And then I finally realized, why do I need to wait until I'm older? How often do you get to live out your life dreams while you're still young?
We wanted to connect with our kids more. We wanted to be together more because we know this time is fleeting and we're not going to get these moments back.
I grew up camping in various different recreation vehicles my entire life with my entire family. I got to try and catch fish with my bare hands and sleep with the wind blowing through the redwood. It was just magic.
Expert Advice
The RV Atlas' Guide to Buying a New RV
If you are in the market for a new RV, we've got some pretty great news for you: there are more options out there than ever before. From lightweight travel trailers to motorized RVs with powerful diesel engines, there is something for every shopping budget.
Read
Find a Dealer
Visit your local dealer to go for a test drive and find the RV that's right for you.
Find the Right RV
Not sure what's out there? Find RV manufacturers that make the type of RV you wish to buy.
Get our newsletter!
Submit your email to get helpful tips and useful information from our partners.