Roll Into Your Own Winter Wonderland
122
Alpine ski areas on U.S. Forest Service land
150,000
Miles of Trails on U.S. Forest Service Land
109 million
Americans plan to travel for the holidays in 2021
Read More

about It's a Snow Go
Extend your stay. Take the detour. Change your plans. Expand your itinerary.
80%
of travelers surveyed plan to take at least one overnight domestic leisure trip in 2021 and 34% are planning to take at least three domestic trips this year
Nearly 70%
of travelers surveyed are booking future domestic trips for May through August
68%
of current RV owners plan to purchase another RV within the next 5 years
Read More

about Roam, if you want to
Just like families, RVs come in all shapes and sizes. From tiny trailers to spacious motorhomes, the right RV awaits you.
42 million
people camp every year
26%
of campers were completely new to camping in 2020
22,600
private and public campgrounds in the U.S. with more being built to meet demand
Read More

about Build character and great memories
No boarding, no separation, no worry – pets enjoy RVing too. RVing allows every member of the family to run free.
53%
of travelers bring their pets on vacations with them
31%
of travelers intend to travel with their pet six or more times per year and 37% of travelers are planning 3 to 5 getaways with their pet
37%
of pet owners have opted out of taking a trip so they could stay home with their dog
Read More

about Never miss another tail-wagging adventure
Don't sacrifice your urge to roam. You can be a million miles from the office and earn a living.
83%
of employers say the shift to remote work has been successful for their company
56%
of campers expect to camp more because they are teleworking or doing distance learning with their kids
30%
of the American workforce may be permanently remote by the end of 2021
Read More

about Don't let your job hold back your ambitions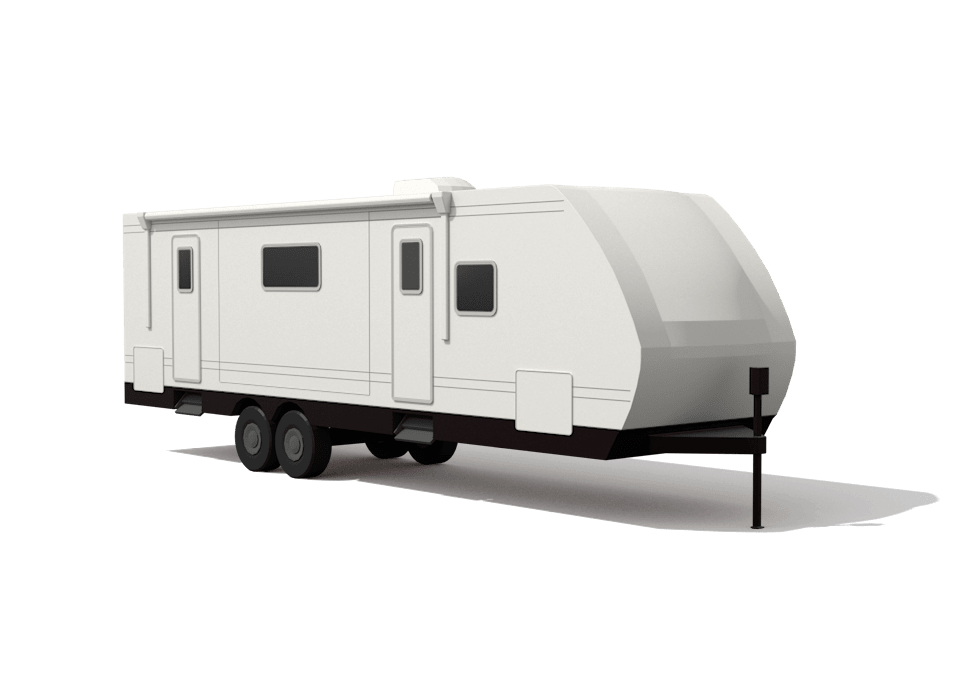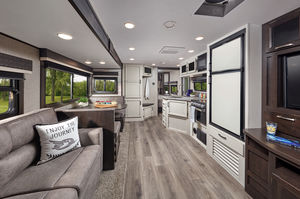 Spacious Living
Travel Trailers often have large living room areas and dedicated dining and kitchen space with full size appliances and large windows for lots of natural lighting.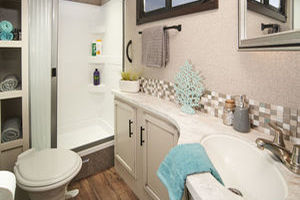 Large Bathroom
Travel trailers are large enough to offer extra storage cabinets and full size showers and bathtubs.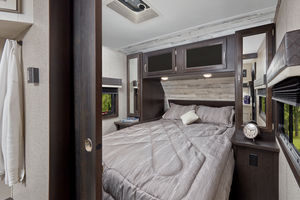 Separate Bedroom
Travel Trailers are large enough to offer a private bedroom, sometimes with king size beds, and additional closet and cabinet space.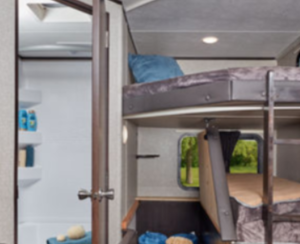 Bunk beds
In addition to couches and dinettes that convert to beds, some travel trailers have full sized bunk beds with additional storage space.
Travel Trailers are the most popular type of RV because they come in all shapes and sizes and can accommodate solo travelers all the way up to large families.
Sleeps up to 10 people
Extra storage
Full-sized bathroom and toilet
Large living space & separate bedroom
Large Entertainment Systems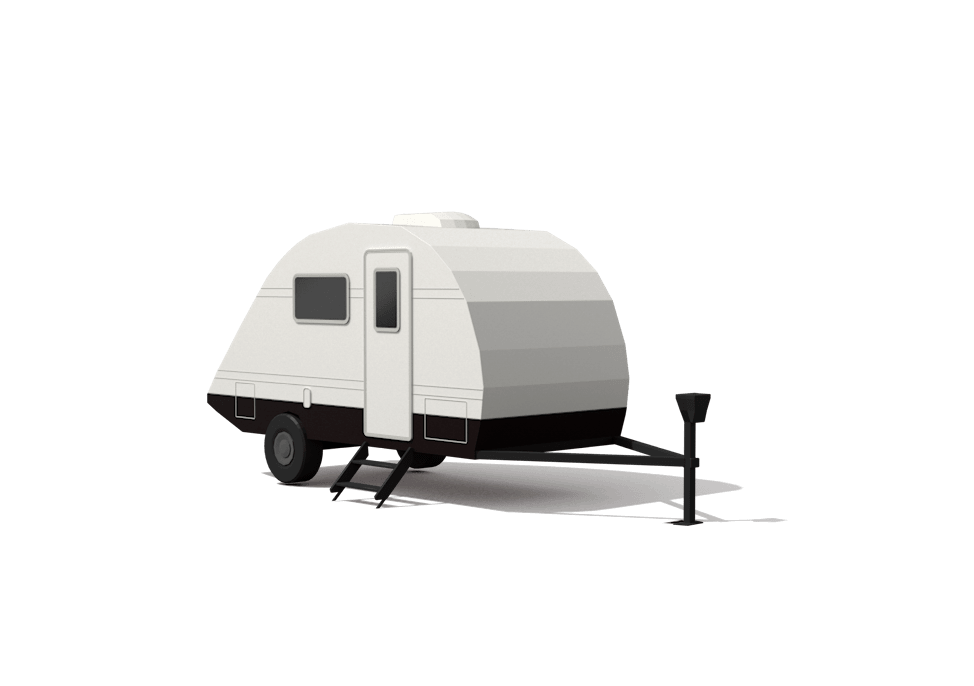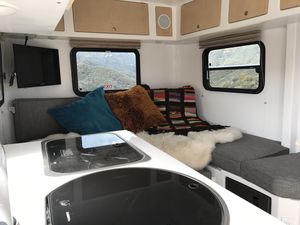 Lounge, Cook, Sleep
The bench seating teardrop trailers is often used for couch space, seating for meals, and converts to a bed for sleeping. Basic kitchens are standard in teardrops.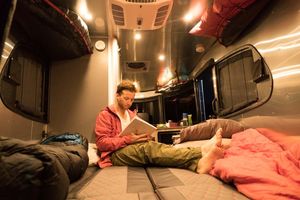 Roomy
Despite their exterior appearance, there is plenty of room to stretch out, cook, and sleep.
Towable
Teardrop Trailers
Teardrop Trailers
Sleeps 2-3 people
Light-weight, can be towed with a family car, minivan or SUV
Basic bathroom amenities
Basic kitchen amenities
Can be stored in a garage
Full Bathroom
Space is used efficiently in class B RVs and many have full wet or dry baths.
Beyond the Basics
Class Bs offer a kitchen, seating, bathroom and place to sleep.
Motorized
Class B Motorhomes
Class B motorhomes, also known as camper vans, feature all the conveniences of a furnished motor home but are compact enough to make driving one as easy as your regular van or SUV.
Sleeps 2 to 4 people
Easy Parking
Nimble & easy to drive
Simple Bathroom Facilities
Compact kitchen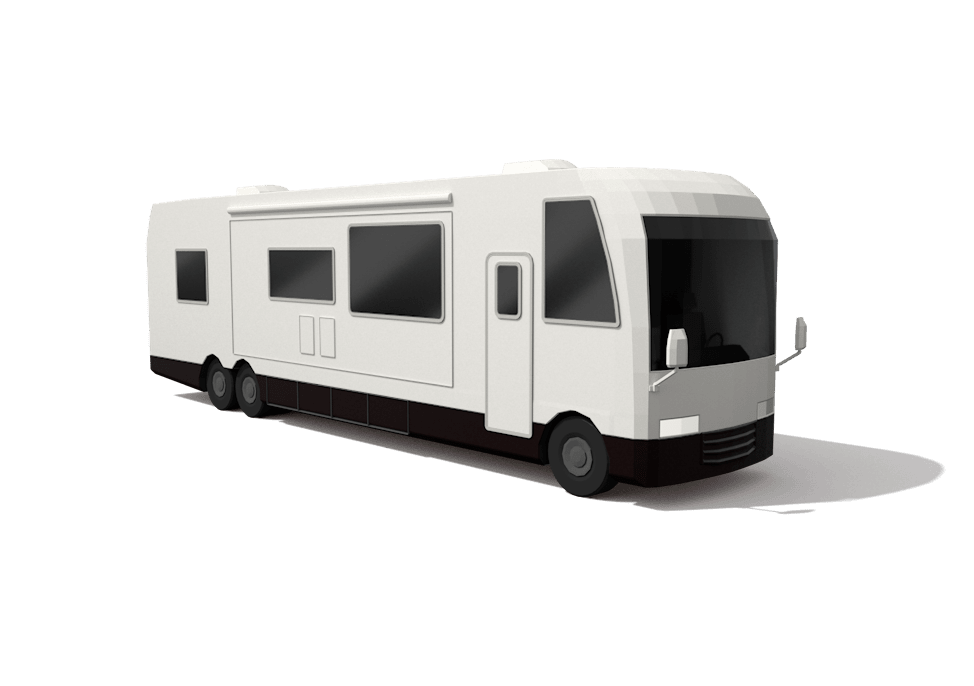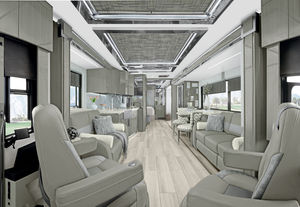 Living area
Class A motorhomes come with many features similar to what you have in your house. Comfortable furnishings, larger cabinets and sinks.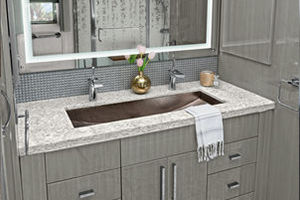 Full Vanity
Large vanities and double sinks appear in some of these larger RVs.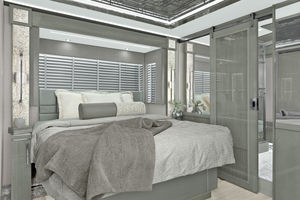 Private Bedroom
The layout and size of a Class A allows for a private bedroom separate from the rest of the living space.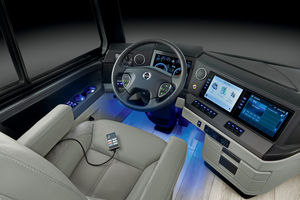 Cockpit
While there may be a couple more screens to learn about and a couple more buttons and knobs, being in the drivers seat is not dramatically different than other vehicles that may be more familiar - the back up cameras and alert systems will make newbies more comfortable with some practice.
Motorized
Class A Motorhomes
Class A motorhomes are designed with the comforts of home in mind equipped with a full kitchen, bathroom, large living and entertainment centers. They are built on specially designed motor vehicle chassis and do not require owning a separate tow vehicle.
Sleeps up to 8 people
Ample storage
Can tow something else for side trips
Full kitchen and large living area
Full-sized bathroom and toilet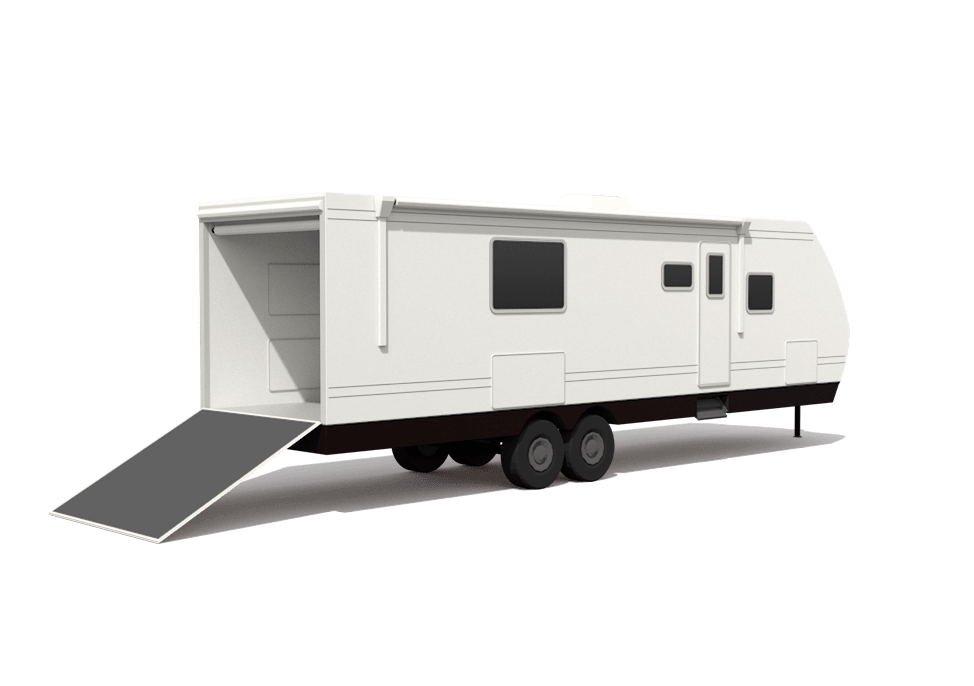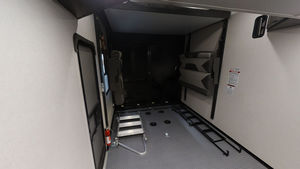 Garage
The back of the RV drops down to create a ramp to easily access the garage for storing bikes, ATVs, kayaks, motorcycles, and other toys to bring along on the RV adventure. Some garage areas also have fold up bunk beds to increase sleeping areas while the garage is not being used.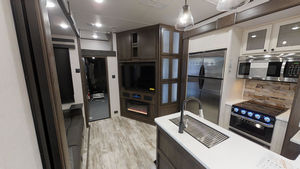 Living area
There is plenty of space in this type of vehicle including a large living area with a kitchen, couch, entertainment system, and a full bathroom.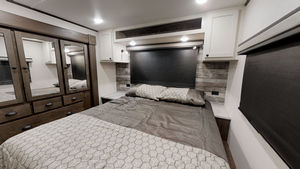 Private Bedroom
The larger sport utility RVs have a separate bedroom area for occupants. This can be found in travel trailers, 5th wheels and motorized sport utility RVs.
Towable
Sport Utility RVs
Available as travel trailers, 5th wheels, and Class A motorhomes, sport utility RVs are built for those who want to take motorcycles, dirt bikes, ATVs, or other motorized toys on the road with them while RVing. The back of the RV drops down forming a ramp for access into a garage area to easily store and access sports equipment.
Sleeping capacity for up to 8 people
Garage for storing and accessing large sports equipment
Full-sized bathroom
Kitchen Amenities
Entertainment Systems
Need help finding the right RV?
Let us know who you are and what you want to do and we'll steer you in the right direction. Expert Advice
ROAM Academy 101 - What to Know Before Hitting the Road
Kina Pickett and his family have clocked more than 26,000 miles in their RV. But Kina remembers what it's like to be a new RVer and shares his guide to choosing your RV, essential tools, and what to know before hitting the road.
Read
Get started on your own RV story.
RV Basics
Get down to the basics on RV models, affordability, and the versatility in vacation choices an RV can provide.
This is RVing
Always Accommodating
From pop-up trailers to van campers to motor homes, there's an RV for your travel needs.
Explore RVs
Affordable Vacations
RVing can be an incredibly economical way to travel. See how it stacks up against other types of family vacations.
Compare Costs
Want to learn more?
Send us your email to get helpful tips and useful information from our partners.