Be Amazed
Your all-access ticket to a front-row view of our nation's majestic public lands and national parks
Experience the diversity of American Landscapes
Take in the view of the Great Smoky Mountains...stand at the precipice of the Grand Canyon… catch some spray from Old Faithful
Go where the road takes you
From your home state to the far reaches of the country, your RV is your home base for exploring and enjoying national parks
Live Adventurously
Brody Leven makes adventuring even more awesome by meeting up with friends in the mountains and desert traveling in his RV as basecamp. From mountain climbing and skiing, to rope swinging and biking, this adventure has something for everyone.
Tips for Visiting National Parks
Whether you choose to visit a park close to home or plan an epic cross-country road trip to hit several sites, these tips can help you make the most of your national park travels. From the tiny Hot Spring National Park (a mere 5550 acres) to the unbelievably massive Wrangell-St. Elias National Park and Preserve (13.2 million acres), our nation's 61 national parks are a wonder of splendor just waiting for you to explore. An RV trip is the perfect way to see these treasures.
Hear from Real RVers
We can travel, enjoy each other, and enjoy the experience. That's what RVing is all about.
There's no better lesson to teach your kids: Never stop having adventures, never stop being curious, never stop exploring.
Everything you've ever learned about in a book at school, when you Go RVing, you get to see that.
When I started rock climbing, I never imagined what I would find and the people I would meet. When you grow up in a city, you live in a bubble and you think that life is really only one way when there are so many different walks of life and different points of view. But you'll never know that unless you go see it for yourself.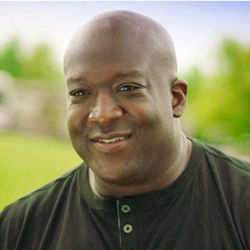 As a kid, I said that when I retired, I was going to buy an RV and travel the country. And then I finally realized, why do I need to wait until I'm older? How often do you get to live out your life dreams while you're still young?
Trip Planning
9 Unique Activities In National Parks
When I think of National Parks, I think of beautiful landscapes, historical sites, and epic hikes. But if you take a look around, you'll find that there are a ton of other activities, too. The more we explore, the more we find. Here are 9 unique activities you should check out.
Read
Find the Right RV
Compare different RV types and find the perfect fit for your next #RealVacation.
Keep Exploring
Start planning your next adventure
Want to learn more?
Send us your email to get helpful tips and useful information from our partners.