Comforts of Home
Your own space, your own bed, your own stuff - all while on the road
Upgrade your Campsite
From high-end entertainment systems to luxe kitchens, bedrooms and bathrooms, this is far from your Boy Scout days
Bring it all
What baggage restrictions? There's even room for your full-sized shampoo!
On the Road to Grandma's Campsite
The Gorman family pack up their class A and head up the California coast to visit grandma in her park model at the RV resort.
Tips for Entertaining at the Campground
Melody Pittman shares her expert tips for entertaining at the campground, including supplies to have on hand, easy recipes, and best ways to throw an RV park get-together.
8 Trending RV Features for 2021
When it comes to advances in technology, luxury, and off-the-grid capability, the RV industry has been innovating at a blistering pace--and in my humble opinion, there has never been a better time to be an RV owner. If you want an RV that is tricked out with high-tech gadgets and dozens of features that are controllable from an app, then that RV is out there waiting for you. If you want an RV that has all of the comforts of home and the fit and finish of a high-end luxury apartment, then that RV is waiting for you too. Or if you want to get off-grid and camp underneath the stars and #roamoutside, then you will also find plenty of suitable RVs that are ready for your next rugged adventure.
RV Resort Camping
Ziplines, waterslides, cocktail bars, and decked-out patios might not be the first things that come to mind when you think about camping. Resort camping has become more popular than ever, and RV resorts are popping up all over the country; once you go resort, you might never go rustic again! So, what can you expect from an RV resort?
Hear from Real RVers
You can't really beat the RV. It's just a much more comfortable way to travel and it's really easy to figure out. I enjoy it a lot.
We are more like Glampers. We set up our chairs, we've got lights, we take our swag on the road - Britta Brown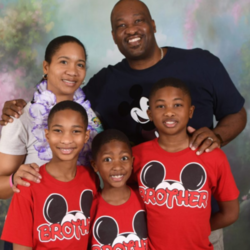 We tailgate in comfort: We have TVs to watch the early games and we don't have to worry about traffic afterward because we hangout and watch the late games.
Climbing mountains, being in the cold, being in the hot, these things that are challenges and are uncomfortable, can be offset largely by having a nice kitchen to cook in and a nice bed to come back to.
In an RV you're limitless in where you can go. You can go all over the country and find beautiful landscapes outside of the city. Essentially, you have the comfort of a household on wheels.
On the Road with RVers
Surf. Skate. RV.
Professional surfer Josh Kerr catches waves with his family before moving on to some awesome skating adventures.
Read
Find the Right RV
Compare different RV types and find the perfect fit for your next #RealVacation.
Keep Exploring
RVing has so many benefits from affordability and versatility to feeling more connected to nature, friends, and family than ever before.
Get our newsletter!
Submit your email to get helpful tips and useful information from our partners.