A Family of Travelers
Simon Crew On Adventure
The Simons are a family of 8 traveling the United States in their Momentum Toy Hauler by Grand Design. For this family, nothing is more important than exposing their children to the outdoors, helping others, and spending time together.
Why RVing?
Where is the Simon Family
43.9826° N, 124.0998° W
Florence, Oregon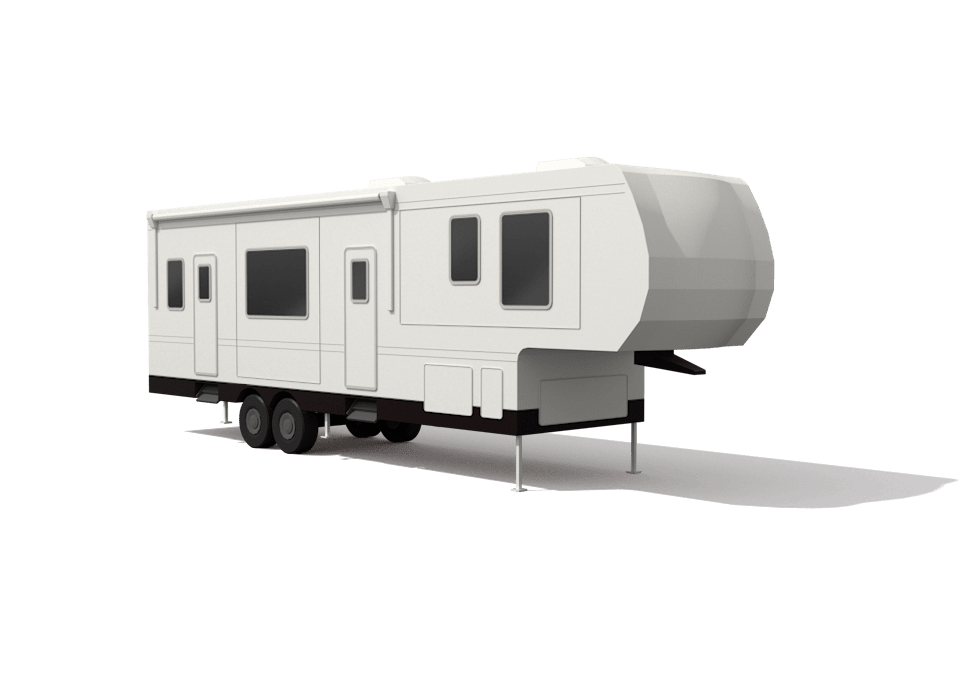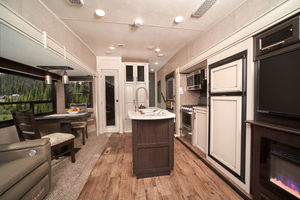 Living and kitchen area
Kitchens in fifth wheels go beyond offering full appliances and can even have a kitchen island making it seem like you are cooking in your kitchen at home.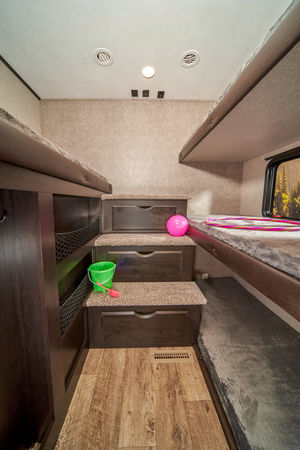 Bunkhouse
Kids love sleeping in their own cozy spaces separated from parents. The bunkhouse is usually claimed as a fort within the first five mintues. Kids don't mind sharing a room in this setting and the conversation and fun can continue for siblings, cousins, and friends even after the lights go out.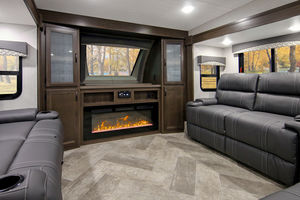 Raised living room
The raised front section boasts a comfortable and spacious living area with large windows as well as entertainment systems.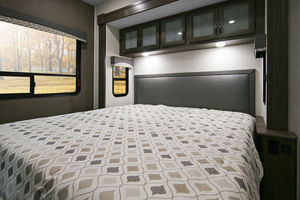 Private Bedroom
5th wheels have ample space and are able to efficiently divide the living space and a private bedroom.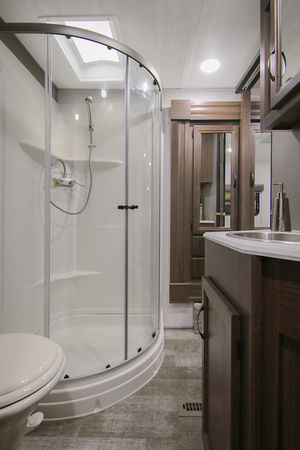 Bathroom
5th wheel bathrooms contain a full sized-shower, toilet, cabinet space and large sinks.
Fifth wheels often come with the same amenities as a motorhome or travel trailer but are constructed with a raised forward section that provides a more spacious bi-level floor plan. These models are designed to be towed by a pickup truck.
Sleeps 4-8 people
Slideouts can add three extra feet of width per slide
Ample Storage
Large living space & separate bedroom
Full-sized bathroom and toilet
Get our newsletter!
Submit your email to get helpful tips and useful information from our partners.