Seize More Summertime
Rather than spending just one or two weeks away during the summer, stretch that precious vacation time out across a season full of long weekends. Season camping makes it easy and affordable to escape at a moment's notice a lot more often.
Simplify your setup
Seasonal camping is a convenient option for those who want the camping experience but don't have a tow vehicle or a place to store an RV when not on the road. This way of camping also helps time-strapped families get away more often to a nearby campground for a full season.
Discover great neighbors
Seasonal Camping helps time-strapped families get away more often. By renting a site at a nearby campground for a full season, it's easy to leave the RV hooked up, stocked up, and ready for relaxation.
On the Road to Grandma's Campsite
The Gorman family pack up their class A and head up the California coast to visit grandma in her park model at the RV resort.
Escape to the Familiar
Carve out your oasis. Build a family tradition. Chase an endless summer. Linger as long as you like, and come back as often as you desire. See what real life seasonal campers, The Brumbelows, love most about returning to their favorite retreats, weekend after weekend, and season after season.
Seasonal Camping with the Cohorn Family
For the Cohorn family, Seasonal Camping is more than a place to get away with their family. It's a way to see their grandkids more often and make memories that will last forever.
Hear From Real Seasonal Campers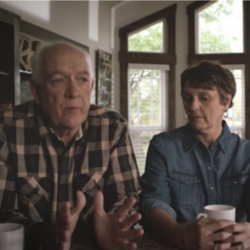 Whether you're staying a night or weekend, it's just different than staying in a hotel because it is yours. There is just something special about coming.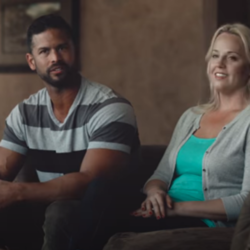 We go back to this RV park near our house often just because it's convenient. We don't have to plan it out for weeks. We know what we're going to do when we get there and what we like to do and it's simple for us.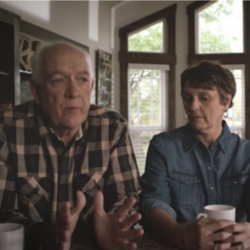 That's the thing about owning a park model, when we walk in the door we relax. The stress just seems to leave us. It's better than I ever thought it could be owning a park model RV.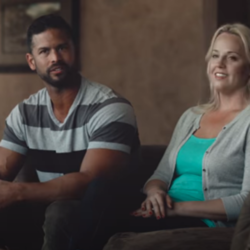 Seasonal camping is a vacation home away from home. It's easy, it's quick, and we get to relax and enjoy ourselves.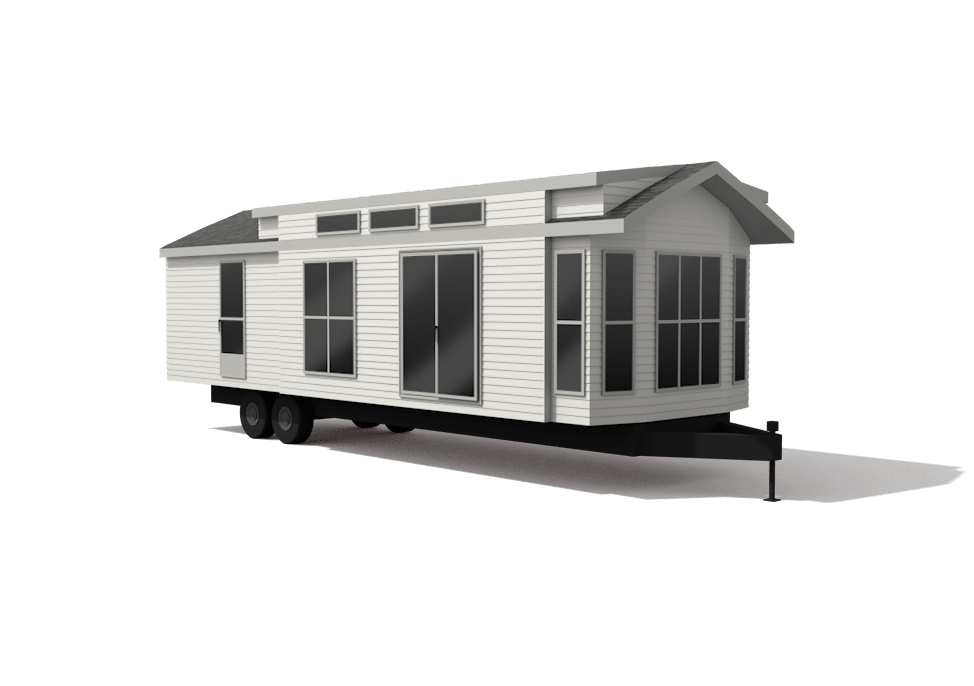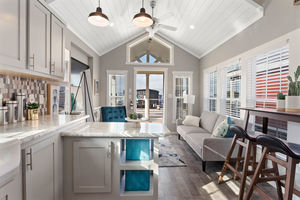 Living area
Park model RVs living areas could easily pass for the interior of a home or apartment. They often have larger doors, multiple windows and high ceilings to accommodate additional loft spaces.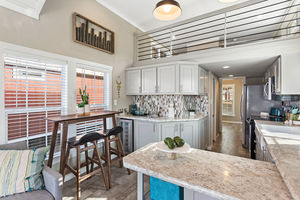 Lofts the kids love
The loft area in a park model can be used as storage but is most often utilized as bunkhouse and fort for the kids. It's just enough to give kids the privacy of their own space but allows them to feel connected to the main living area.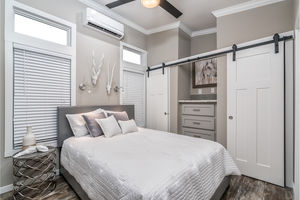 Large Bedroom
Bedrooms in park models are completely closed off from the rest of the unit and the high cielings make it feel like a private oasis. Often equipped with a queen size bed, many are large enough to include a king size bed with plenty of closet space, cabinets, and more.
Park model RVs, used for seasonal camping, are recognizable by their similarity in design to a home. These RVs are built on wheels so that they can be moved easily from campground to campground or around a campsite and they need to be hooked up to site electricity, sewer and water as with any RV.
Sleeping capacity for up to 10
Full-sized kitchen
Large living space & separate bedroom
Ample storage space
Full-sized bathroom and toilet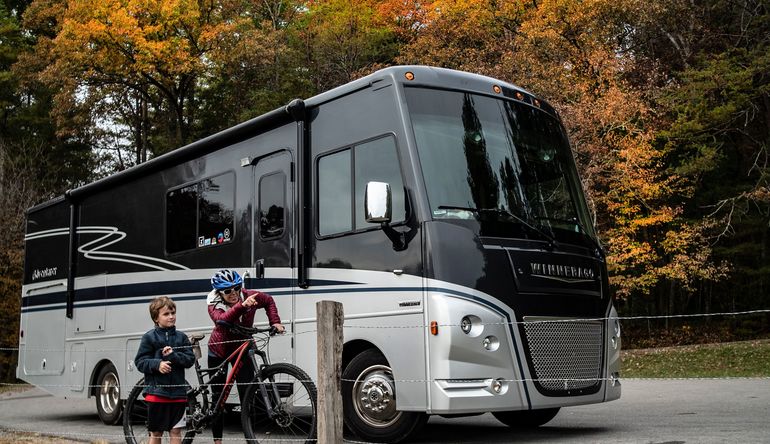 Find the Right RV
Find the RV that fits your needs with the Find my RV Quiz.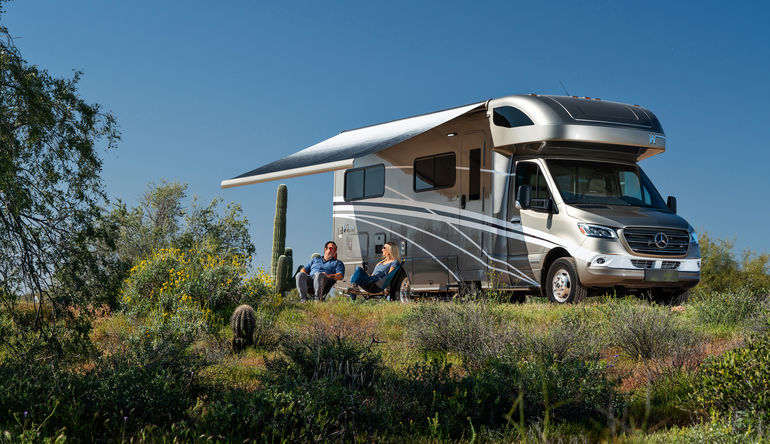 Keep Exploring
See where else you can travel in an RV and what you can do with your family and friends; the possibilities are endless! You may even discover that an RV can take you on adventures you never considered.
Get our newsletter!
Submit your email to get helpful tips and useful information from our partners.