Hit the Beach
Take that relaxing beach vacation you've been dreaming of and sample multiple beachfront locations across the country without the hassle of hotels.
Hit Several National Parks at Once
Planning the perfect trip to your bucket list destinations is easy when you can take your time, are in control of your transportation, and have the comforts of home with you.
Unwavering Flexibility
Change your itinerary on a moment's notice. Want to add hiking to your skiing trip? Cool off in the mountains after spending the day in the desert. Turn a surfing trip into a kayaking adventure. Anything goes when you control the journey and the destination.
Go Your Own Way
First-Time RVers Experience Yonder
Flight attendants Kai and Rochelle go RVing for the first time at Yonder Escalante RV park in Southern Utah. With Yonder as their base camp, they can hike, rock climb, and explore Utah like never before. With all the amenities at their disposal, their weekend getaway to Yonder Escalante was one to remember.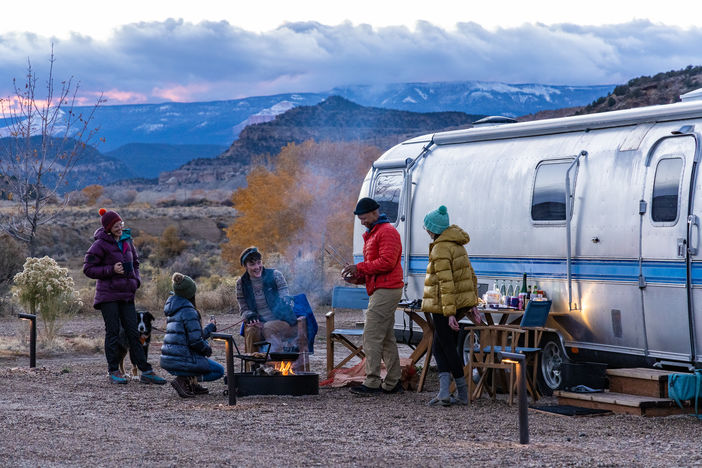 Glamping and Romance in the Great Smokey Mountains
In the Smokey Mountains of North Carolina, Sonya and Necota Staples explain how camping and getting outdoors has helped them forge a stronger bond and solid marriage. Together, they overcome challenges, cook, hike, and enjoy traveling off the beaten path.
A Wintery Getaway with Family
The White family is an adventurous group who love the outdoors as well as family time. Their trip to Granby, CO offered the perfect mix of the great outdoors and modern comfort thanks to the park model RV they stayed in. With all the amenities of home, their park model was the perfect basecamp for their winter adventure.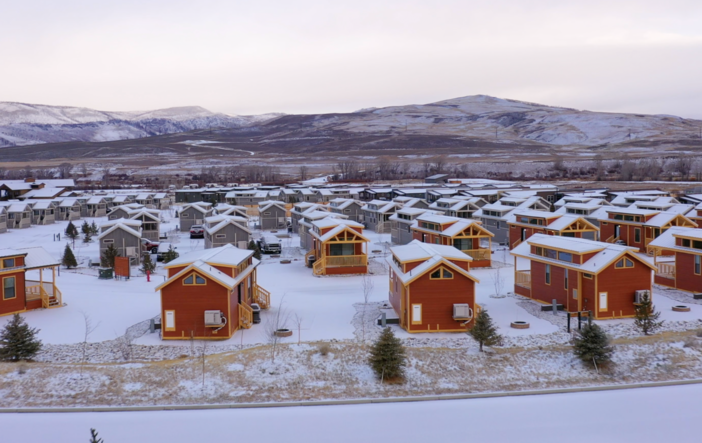 Adventures in Acadia
The Puglisi family enjoys magical moments in Acadia National Park hiking to the top of mountains, climbing on rocks, enjoying stunning views, and playing by the ocean.
RVing for History Buffs: 10 Must-See Places
When many people think about RVing they think of parking next to the lake for a weekend of fishing or heading to the mountains for hiking, but RVing is also the perfect way to get out and explore North America's rich history. Narrowing down the list to 10 places was next to impossible but this list focuses on RV-friendly places across the country and with the added benefit of natural beauty for outdoor enthusiasts.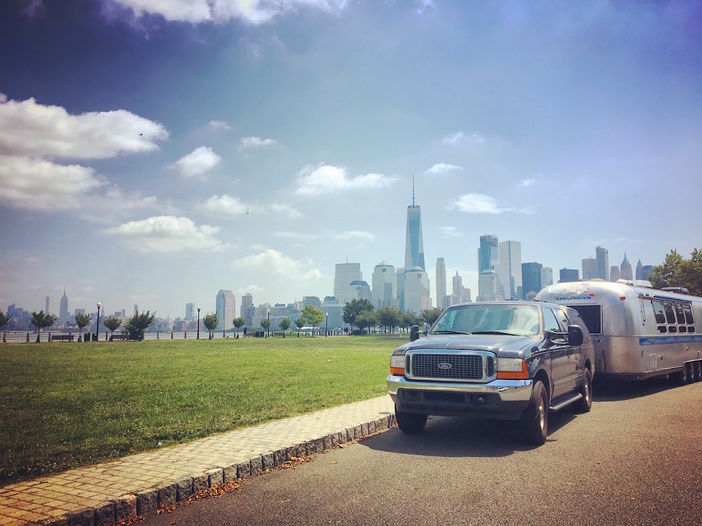 Real RVers Living Their Dreams
As a kid, I said that when I retired, I was going to buy an RV and travel the country. And then I finally realized, why do I need to wait until I'm older? How often do you get to live out your life dreams while you're still young?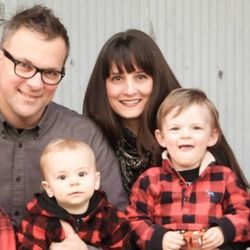 Wait! New York City? In an RV? Yes, it's totally possible. Not to mention staying in an RV makes visiting America's largest city (also one of the most expensive cities) more affordable.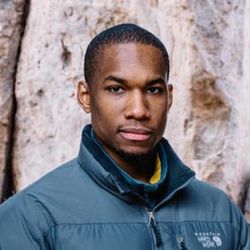 When I started rock climbing, I never imagined what I would find and the people I would meet. When you grow up in a city, you live in a bubble and you think that life is really only one way when there are so many different walks of life and different points of view. But you'll never know that unless you go see it for yourself.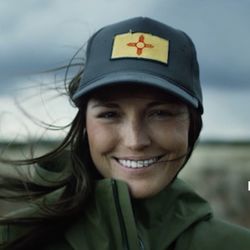 When you go in with an open mind, there's a lot more room to feel fulfilled and excited by all these cool things you didn't expect.
Everything you've ever learned about in a book at school, when you Go RVing, you get to see that.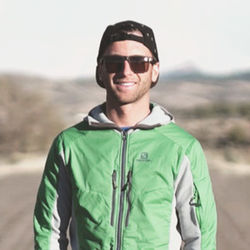 We travel to do what we do, and it's nice to have comfort to return to.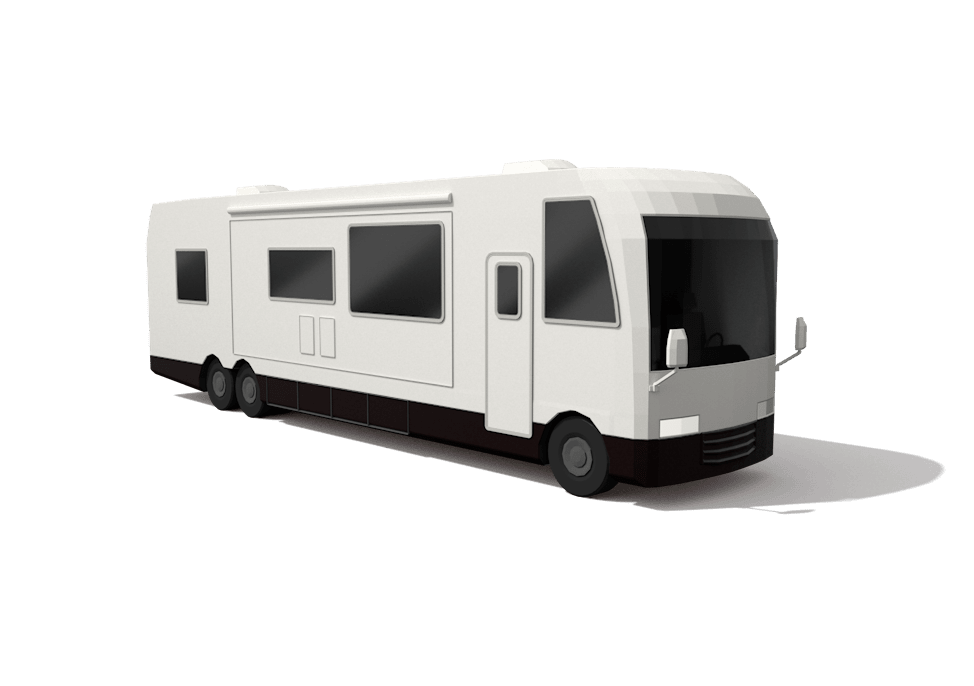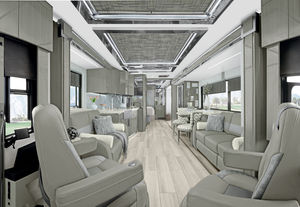 Living area
Class A motorhomes come with many features similar to what you have in your house. Comfortable furnishings, larger cabinets and sinks.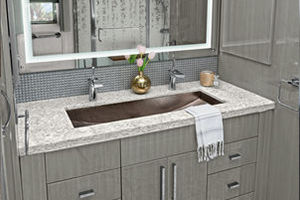 Full Vanity
Large vanities and double sinks appear in some of these larger RVs.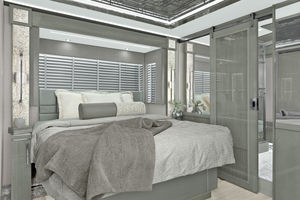 Private Bedroom
The layout and size of a Class A allows for a private bedroom separate from the rest of the living space.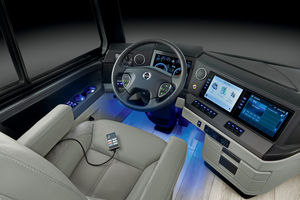 Cockpit
While there may be a couple more screens to learn about and a couple more buttons and knobs, being in the drivers seat is not dramatically different than other vehicles that may be more familiar - the back up cameras and alert systems will make newbies more comfortable with some practice.
Motorized
Class A Motorhomes
Class A motorhomes are designed with the comforts of home in mind equipped with a full kitchen, bathroom, large living and entertainment centers. They are built on specially designed motor vehicle chassis and do not require owning a separate tow vehicle.
Sleeps up to 8 people
Ample storage
Can tow something else for side trips
Full kitchen and large living area
Full-sized bathroom and toilet
Cockpit and Bunk
Class Cs use the cabin space above the cockpit as a loft bed.
Private bedroom
Class Cs are large enough to include a separate bedroom with a king or queen size bed, closet space, and additional storage.
Full Bathroom
This type of RV is equipped with a full size dry bath with a toilet, sink, and shower or bath.
Living area
The living area can be made larger with slide-outs for a roomy living, dining and kitchen area.
Motorhome
Class C Motorhomes
Built on an automotive van frame with a wider body section attached to the original cab, class C motorhomes are easily recognizable by the over-the-cab portion that is often an optional sleeping area.
Sleeps up to 8 people
Can tow another vehicle for side trips
Loft for extra sleeping space
Full-sized kitchen and bathroom
Storage
Living Space
There is a traditional living space with a kitchen and bathroom, bench seating that converts to an eating area and sometimes bunks that fold up and down.
Pop-out sleeping
Much like a pop-up, the sleeping areas pop out from the sides creating extra space and the canvas sides give you a view of a starry sky.
Functional Kitchen
There is enough space to prep and cook meals as well as wash up with the basic kitchen amenities.
Counter Space
The stovetop area is covered when not in use creating more prep space.
Towable
Expandable Trailers
Expandable RVs are a cross between a hard-sided Travel Trailer and a Pop-up camper. Parts of the RV can be expanded on the ends or on top of the RV to provide more room that is usually additional sleeping areas.
Sleeps up to 8 people
Light-weight, can be towed with a family car, minivan or SUV
Budget-friendly
Bathroom amenities
Open-air sleeping experience
Garage
The back of the RV drops down to create a ramp to easily access the garage for storing bikes, ATVs, kayaks, motorcycles, and other toys to bring along on the RV adventure. Some garage areas also have fold up bunk beds to increase sleeping areas while the garage is not being used.
Living area
There is plenty of space in this type of vehicle including a large living area with a kitchen, couch, entertainment system, and a full bathroom.
Private Bedroom
The larger sport utility RVs have a separate bedroom area for occupants. This can be found in travel trailers, 5th wheels and motorized sport utility RVs.
Towable
Sport Utility RVs
Available as travel trailers, 5th wheels, and Class A motorhomes, sport utility RVs are built for those who want to take motorcycles, dirt bikes, ATVs, or other motorized toys on the road with them while RVing. The back of the RV drops down forming a ramp for access into a garage area to easily store and access sports equipment.
Sleeping capacity for up to 8 people
Garage for storing and accessing large sports equipment
Full-sized bathroom
Kitchen Amenities
Entertainment Systems
Cook
Truck campers often feature an efficient kitchen complete with an oven, stove, microwave, refrigerator, and sink.
Bathe Comfortably
Truck campers include full wet or dry baths and some even have a bathtub!
Dining
Truck campers often offer comfortable, dedicated dining areas.
Comfy Bed
The dedicated bedroom area often boasts a queen size bed and entertainment system.
Truck Campers are portable units designed to be loaded onto, or affixed to, the bed or chassis of a pickup truck. This type of RV is an easy and economical option for pick up truck owners.
Sleeps 2-6 people
Nimble and easy to drive
Easy to Park
Entertainment Systems
Simple Bathroom Facilities
Find the Right RV
Compare different RV types and find the perfect fit for your next #RealVacation.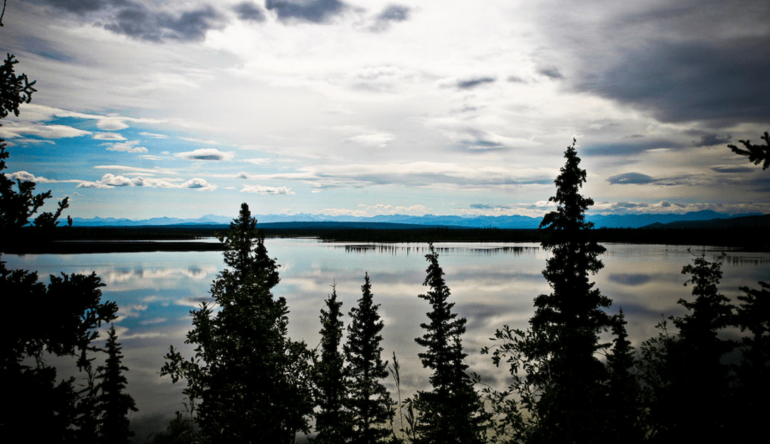 Keep Exploring
RVing has so many benefits from affordability and versatility to feeling more connected to nature, friends, and family than ever before.
Get our newsletter!
Submit your email to get helpful tips and useful information from our partners.