Experience the Wonder
Reconnect with the natural world in a whole new way
Coast to Coast
From Hurricane Ridge to Key West, your RV is your passport to discovering the wonders of the U.S.
Count the Stars
Spend the day exploring the world's beauty, and the evening reliving your memories
Don't Look Down
Professional Slackliner Mickey Wilson takes an RV out for the first time on one of his grand adventures.
Connect With Nature. And Each Other.
A journey through the desert is more than most people think - challenging, spiritual, peaceful. It's all this and more for Jose González whose journeys help him reconnect to nature and his community. He is the founder of Latino Outdoors, an organization focused on expanding and amplifying the Latinx experience in the outdoor space and making the outdoors a safe and welcoming place for all people.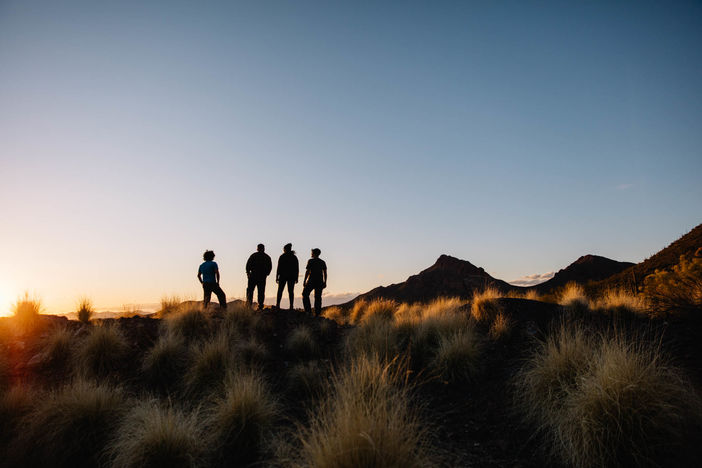 Hear from Real RVers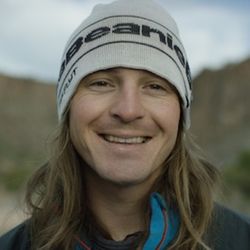 When a sport becomes your life and your passion, it becomes who you are in a lot of ways.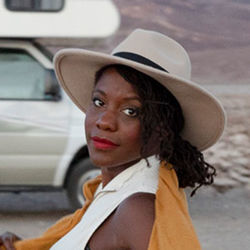 I love the freedom that an RV gives me as a single female traveler because I'm able to go wherever I want, whenever I want. No permission needed.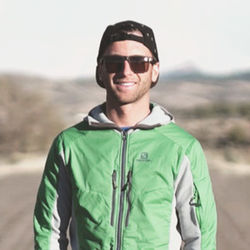 Climbing mountains, being in the cold, being in the hot, these things that are challenges and are uncomfortable, can be offset largely by having a nice kitchen to cook in and a nice bed to come back to.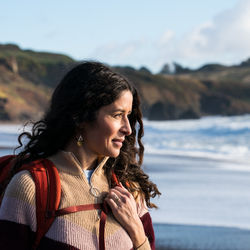 I grew up camping in various different recreation vehicles my entire life with my entire family. I got to try and catch fish with my bare hands and sleep with the wind blowing through the redwood. It was just magic.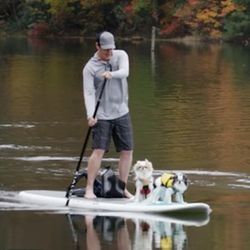 We get home by 5 or 6 on a Friday, get in the camper by 7, have a nice full day of adventuring, and make it back to the city by Saturday night.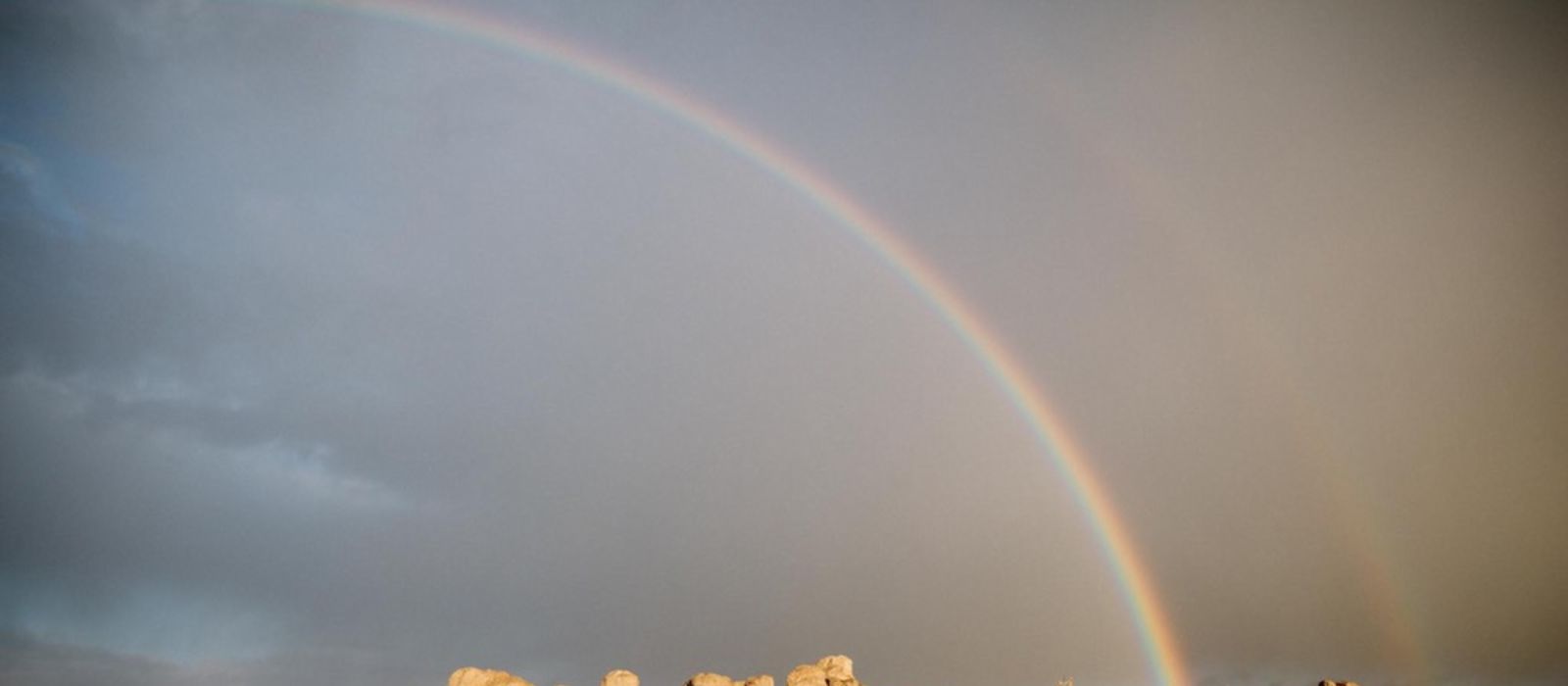 On the Road with RVers
Together, We Climb
Mikhail Martin and the rest of his crew are on a mission to bring diversity to rock climbing in the outdoor space. They want to show people of color how rewarding rock climbing and travel can be.
Read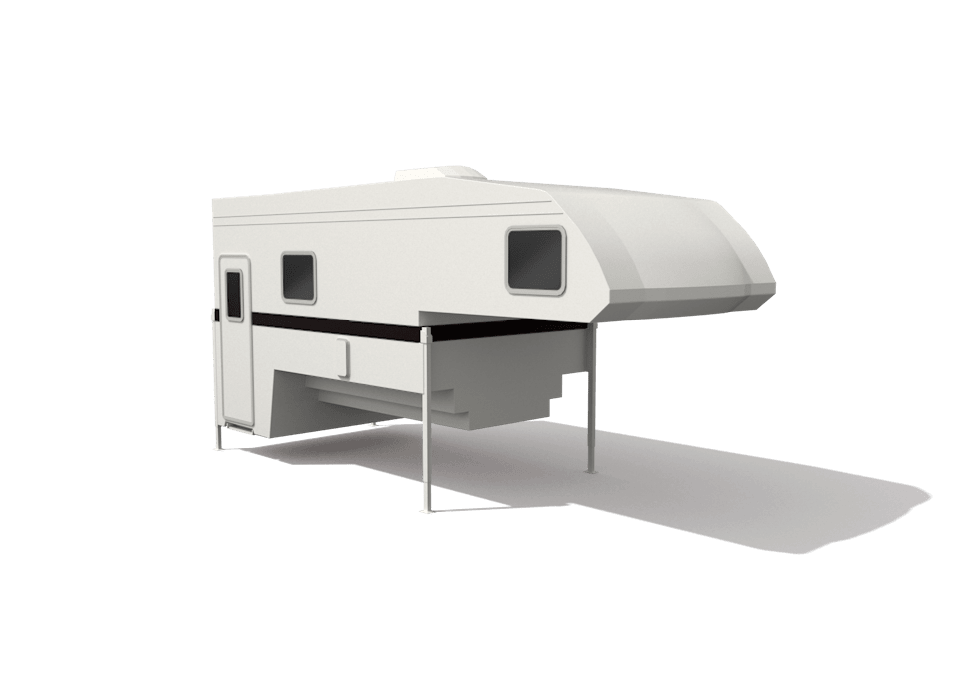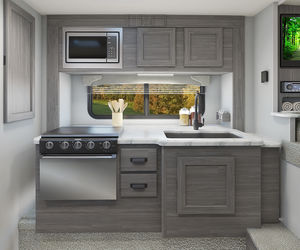 Cook
Truck campers often feature an efficient kitchen complete with an oven, stove, microwave, refrigerator, and sink.
Bathe Comfortably
Truck campers include full wet or dry baths and some even have a bathtub!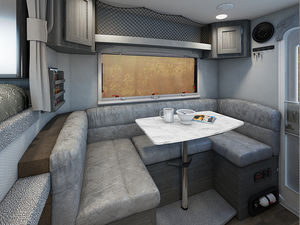 Dining
Truck campers often offer comfortable, dedicated dining areas.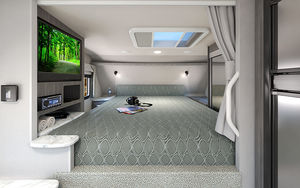 Comfy Bed
The dedicated bedroom area often boasts a queen size bed and entertainment system.
Truck Campers are portable units designed to be loaded onto, or affixed to, the bed or chassis of a pickup truck. This type of RV is an easy and economical option for pick up truck owners.
Sleeps 2-6 people
Nimble and easy to drive
Easy to Park
Entertainment Systems
Simple Bathroom Facilities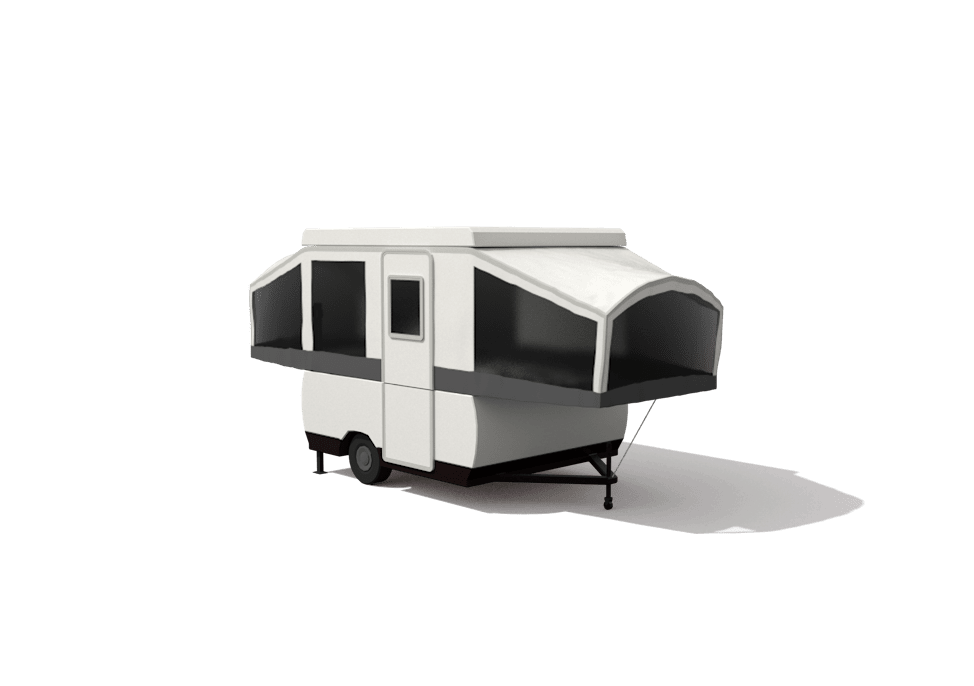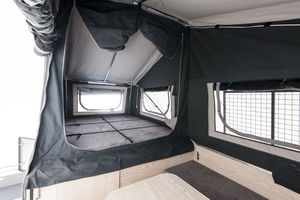 Open-air Sides
The canvas-sided sleeping areas in pop-ups allow fresh air to breeze through the RV so the user can feel like they are sleeping outdoors without sleeping on the ground.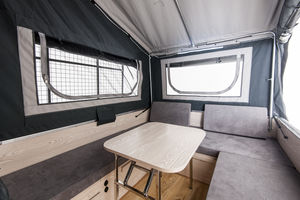 Transforming Furniture
Tables and seating can be folded up and down for multiple uses such as eating, sitting, or sleeping.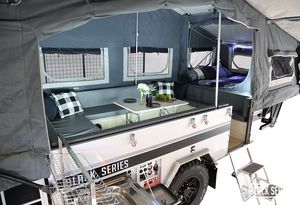 Roomy interior
With sides that pop out, there is plenty of space for two sleeping areas and a full dining area within the pop-up.
Pop-up campers are designed for the RVer that wants to feel closer to nature and connected to the outdoors in a way that feels as though you are sleeping outside in the fresh air. Pop-ups offer plenty of room at the campground but are folded down to a more compact size for easy storage and travel.
Sleeps up to 8 people
Budget-friendly
Easy to store
Basic bathroom amenities
Open-air sleeping experience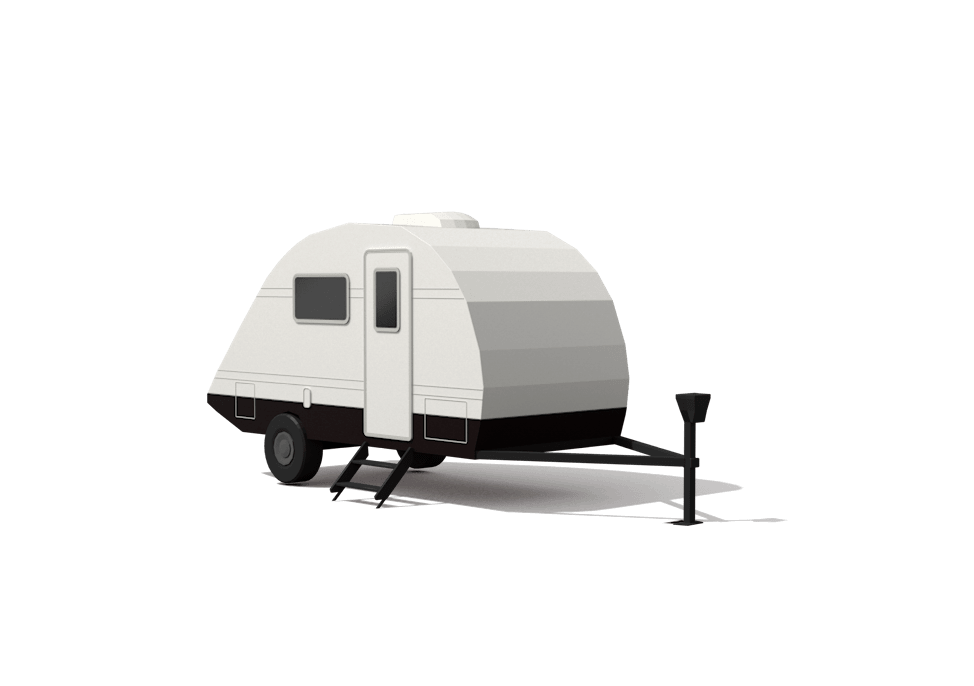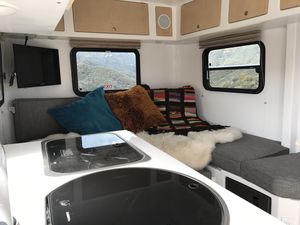 Lounge, Cook, Sleep
The bench seating teardrop trailers is often used for couch space, seating for meals, and converts to a bed for sleeping. Basic kitchens are standard in teardrops.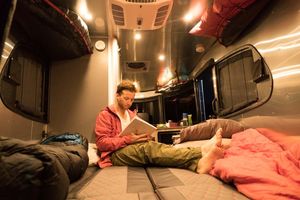 Roomy
Despite their exterior appearance, there is plenty of room to stretch out, cook, and sleep.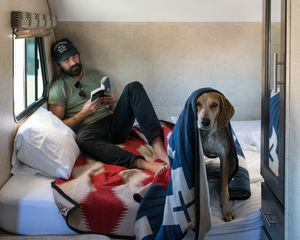 Sleep
Larger teardrop trailers have a dedicated bed and sleeping area.
Towable
Teardrop Trailers
Teardrop Trailers
Sleeps 2-3 people
Light-weight, can be towed with a family car, minivan or SUV
Basic bathroom amenities
Basic kitchen amenities
Can be stored in a garage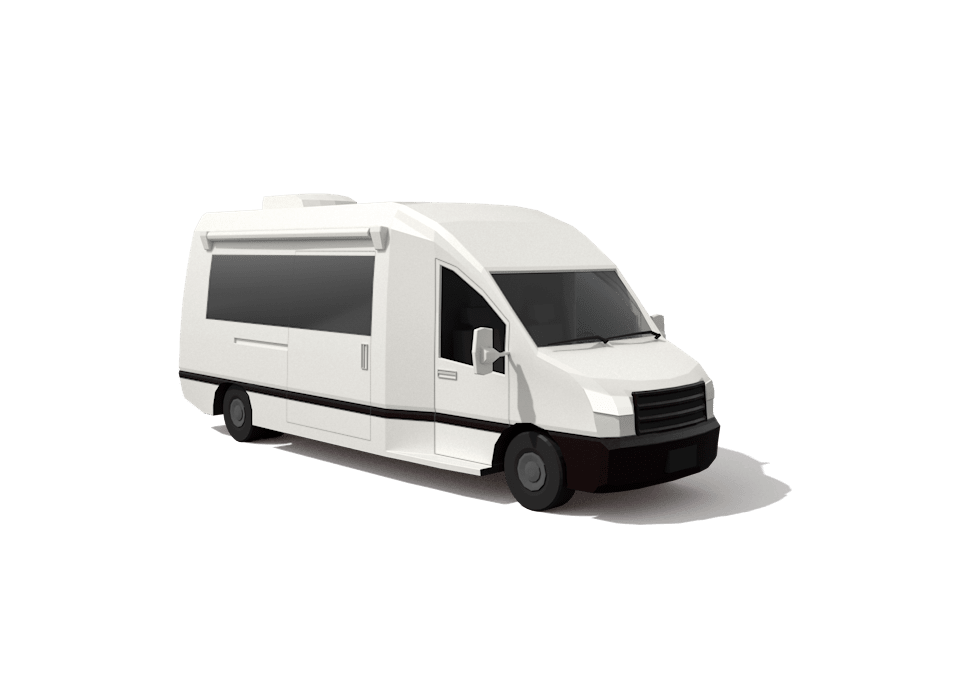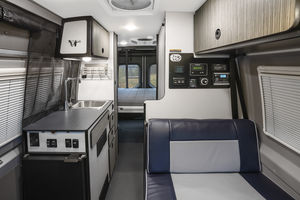 Beyond the Basics
Class Bs offer a kitchen, seating, bathroom and place to sleep.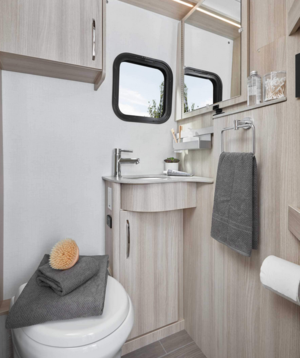 Full Bathroom
Space is used efficiently in class B RVs and many have full wet or dry baths.
Motorized
Class B Motorhomes
Class B motorhomes, also known as camper vans, feature all the conveniences of a furnished motor home but are compact enough to make driving one as easy as your regular van or SUV.
Sleeps 2 to 4 people
Easy Parking
Nimble & easy to drive
Simple Bathroom Facilities
Compact kitchen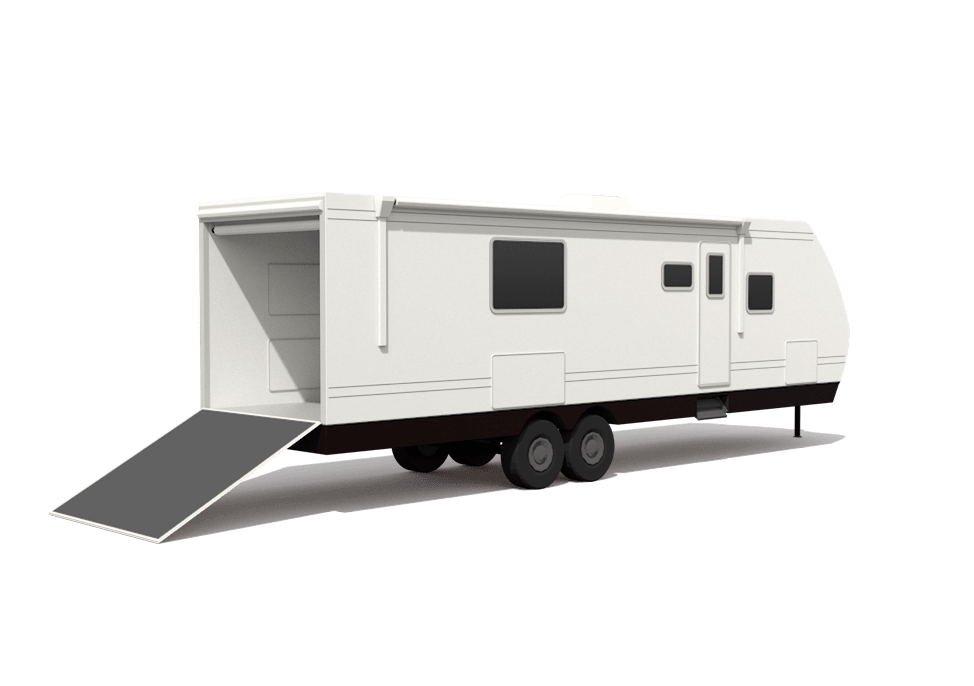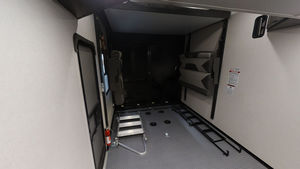 Garage
The back of the RV drops down to create a ramp to easily access the garage for storing bikes, ATVs, kayaks, motorcycles, and other toys to bring along on the RV adventure. Some garage areas also have fold up bunk beds to increase sleeping areas while the garage is not being used.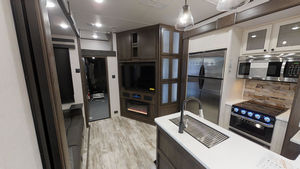 Living area
There is plenty of space in this type of vehicle including a large living area with a kitchen, couch, entertainment system, and a full bathroom.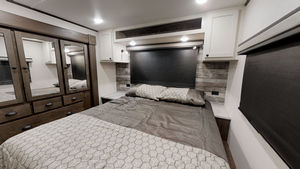 Private Bedroom
The larger sport utility RVs have a separate bedroom area for occupants. This can be found in travel trailers, 5th wheels and motorized sport utility RVs.
Towable
Sport Utility RVs
Available as travel trailers, 5th wheels, and Class A motorhomes, sport utility RVs are built for those who want to take motorcycles, dirt bikes, ATVs, or other motorized toys on the road with them while RVing. The back of the RV drops down forming a ramp for access into a garage area to easily store and access sports equipment.
Sleeping capacity for up to 8 people
Garage for storing and accessing large sports equipment
Full-sized bathroom
Kitchen Amenities
Entertainment Systems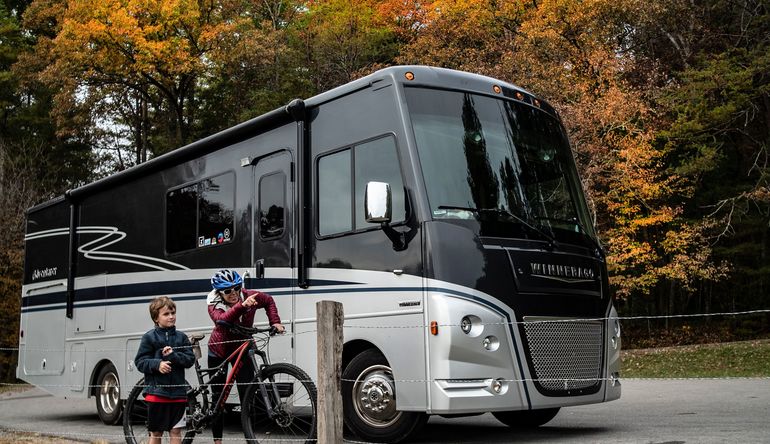 Find the Right RV
Find the RV that fits your needs with the Find my RV Quiz.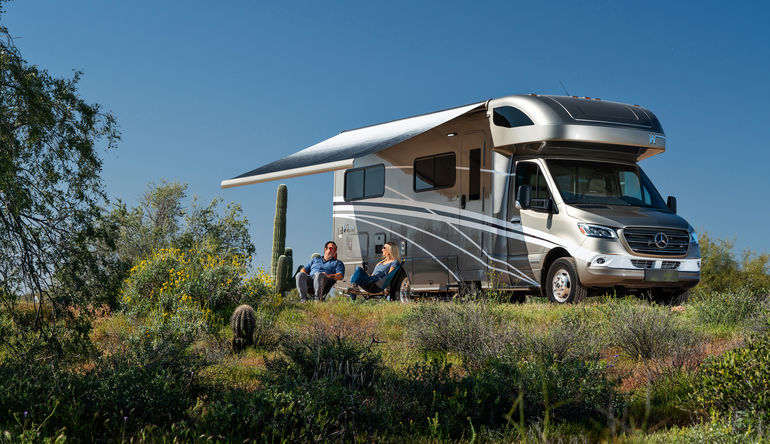 Keep Exploring
See where else you can travel in an RV and what you can do with your family and friends; the possibilities are endless! You may even discover that an RV can take you on adventures you never considered.

Want to learn more?
Send us your email to get helpful tips and useful information from our partners.