Don't Rule Out Urban Adventures
Your RV is your ticket – and your transport – for expanding your geographic horizons and exploring new cities
Keep your Camping Traditions
Pound the concrete jungle all day – and have s'mores around the campfire at night
Your Own Bed
After a day of exploring a new place, return to your retreat on wheels
RVing Takes You to New Places
With an RV, you can explore the country and visit thousands of destinations. North, south, east, and west, the country is full of awesome cities to experience. Let's hit the road!
Tips for A Las Vegas Girl's Trip Using Airbnb for RVs
Melissa shares her tips for planning a girl's trip to Las Vegas in an RV.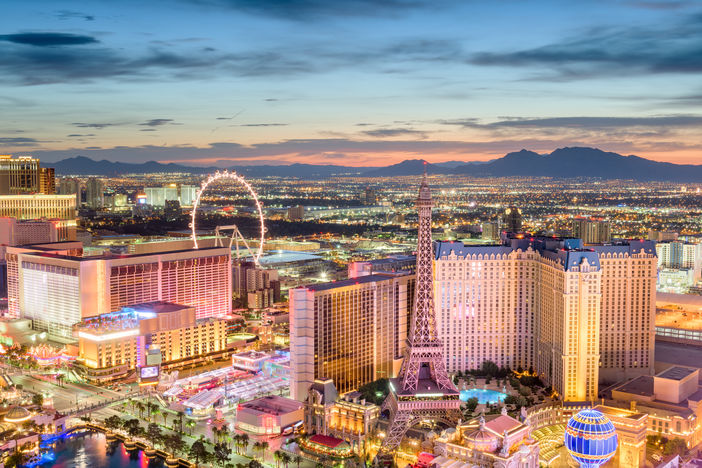 5 Great Places to Camp in Mississippi and What to Do While You Are There
Mississippi is full of great campsites and things to do for the whole family.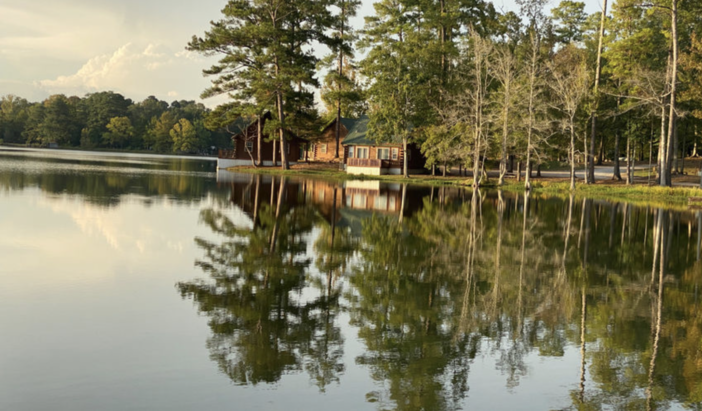 Arkansas Trip Guide: Where to Stay and What to Do
Melody Pittman, her husband Eddie, and their pup Priscilla explored Arkansas and stayed at some of the best RV campgrounds in the state. Here are Melody's recommendations for where to stay and what to do on your next trip to The Natural State.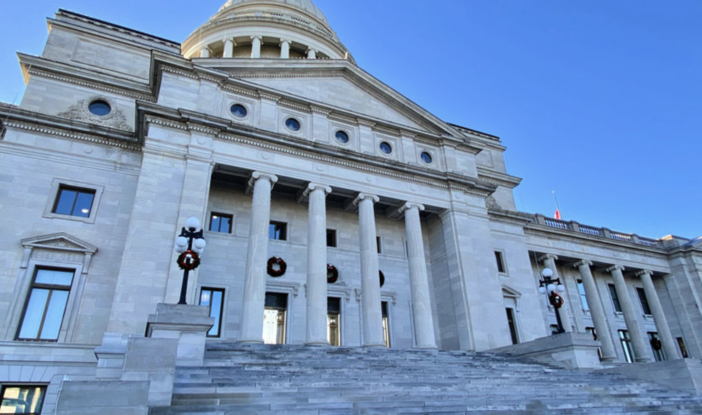 Up Town Down Time
What better way to enjoy downtime from a music festival than in an RV? That's exactly what these friends did when they attended a festival in the city.
Urban Camping
Some folks only think about rustic or remote destinations when they picture RV trips. However, places like New York City, Boston, Washington D.C., San Francisco, and Charleston have campgrounds nearby. Urban camping is also more economical than staying in a hotel.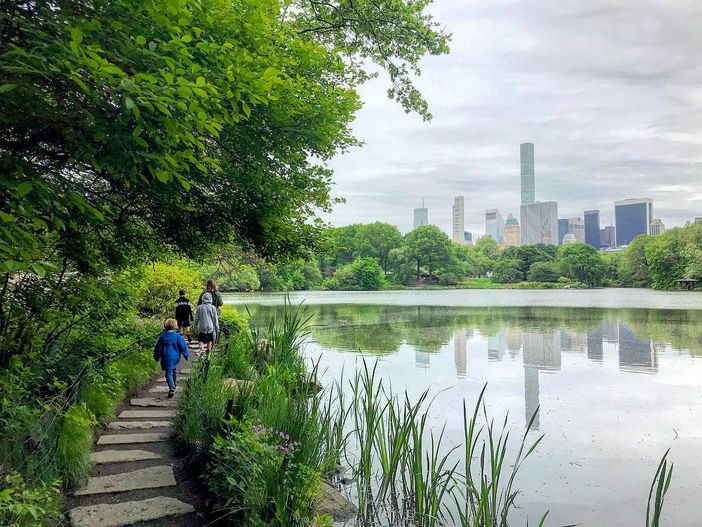 Hear from Real RVers
Experiencing Chicago in an RV was a totally different, totally awesome experience.
Urban camping definitely has its perks. RVing at an urban campground can be much more comfortable than staying in a hotel in the city. You'll have the benefit of having all your own stuff without having to pack suitcases.
Having this RV is (for me, honestly) life-changing. I had no idea I was going to love it this much.
Wait! New York City? In an RV? Yes, it's totally possible. Not to mention staying in an RV makes visiting America's largest city (also one of the most expensive cities) more affordable.
On the Road with RVers
Guy Time
Keith loves the outdoors, visiting national parks, and beautiful beaches, but there is more to RVing than always being outdoors. It's also the perfect vehicle to enjoy new cities on weekend getaways.
Read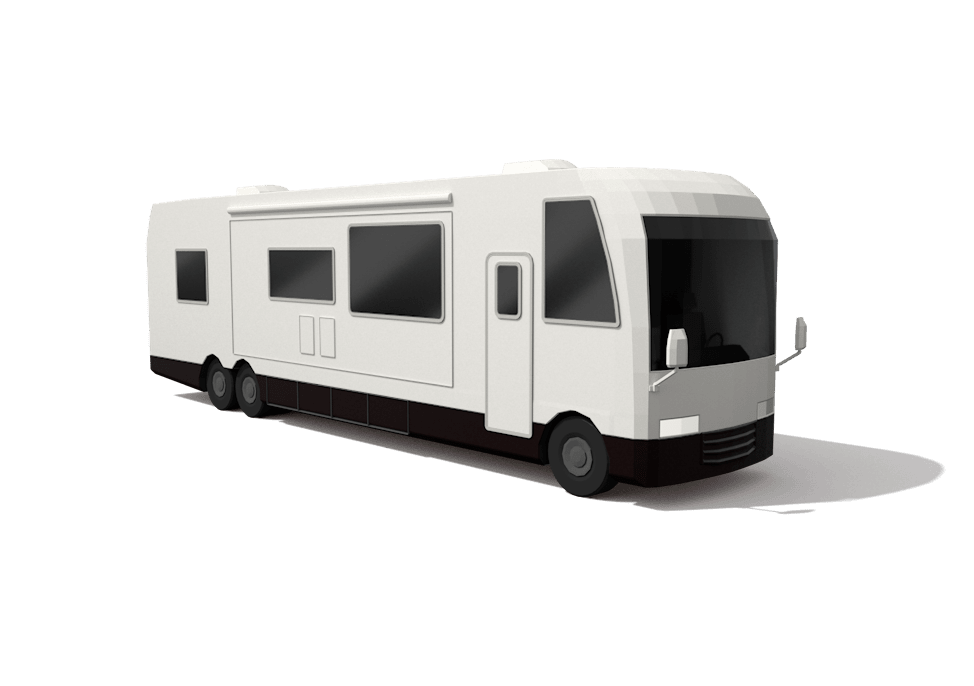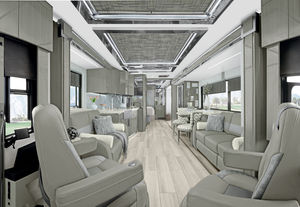 Living area
Class A motorhomes come with many features similar to what you have in your house. Comfortable furnishings, larger cabinets and sinks.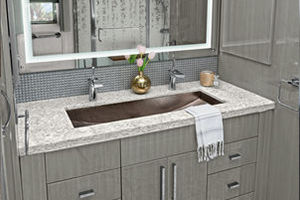 Full Vanity
Large vanities and double sinks appear in some of these larger RVs.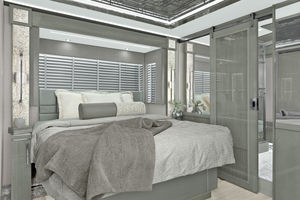 Private Bedroom
The layout and size of a Class A allows for a private bedroom separate from the rest of the living space.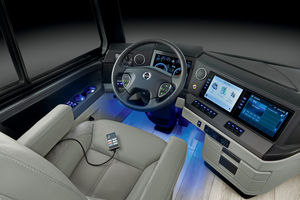 Cockpit
While there may be a couple more screens to learn about and a couple more buttons and knobs, being in the drivers seat is not dramatically different than other vehicles that may be more familiar - the back up cameras and alert systems will make newbies more comfortable with some practice.
Motorized
Class A Motorhomes
Class A motorhomes are designed with the comforts of home in mind equipped with a full kitchen, bathroom, large living and entertainment centers. They are built on specially designed motor vehicle chassis and do not require owning a separate tow vehicle.
Sleeps up to 8 people
Ample storage
Can tow something else for side trips
Full kitchen and large living area
Full-sized bathroom and toilet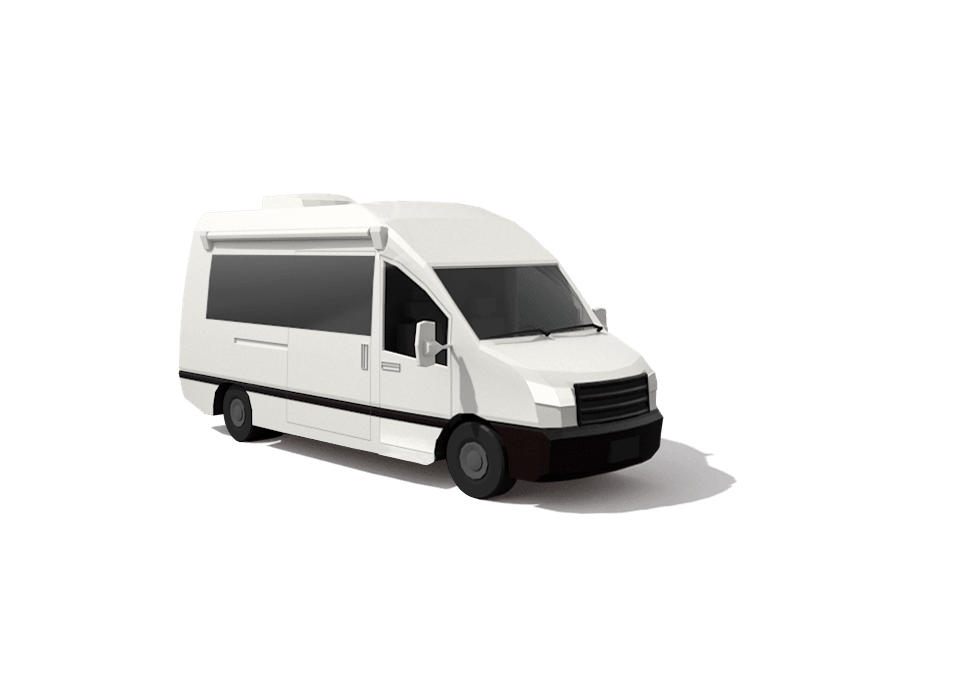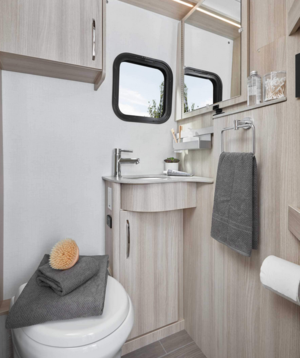 Full Bathroom
Space is used efficiently in class B RVs and many have full wet or dry baths.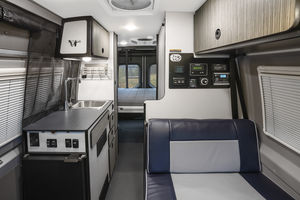 Beyond the Basics
Class Bs offer a kitchen, seating, bathroom and place to sleep.
Motorized
Class B Motorhomes
Class B motorhomes, also known as camper vans, feature all the conveniences of a furnished motor home but are compact enough to make driving one as easy as your regular van or SUV.
Sleeps 2 to 4 people
Easy Parking
Nimble & easy to drive
Simple Bathroom Facilities
Compact kitchen
Spacious Living
Travel Trailers often have large living room areas and dedicated dining and kitchen space with full size appliances and large windows for lots of natural lighting.
Large Bathroom
Travel trailers are large enough to offer extra storage cabinets and full size showers and bathtubs.
Separate Bedroom
Travel Trailers are large enough to offer a private bedroom, sometimes with king size beds, and additional closet and cabinet space.
Bunk beds
In addition to couches and dinettes that convert to beds, some travel trailers have full sized bunk beds with additional storage space.
Travel Trailers are the most popular type of RV because they come in all shapes and sizes and can accommodate solo travelers all the way up to large families.
Sleeps up to 10 people
Extra storage
Full-sized bathroom and toilet
Large living space & separate bedroom
Large Entertainment Systems
Living Space
There is a traditional living space with a kitchen and bathroom, bench seating that converts to an eating area and sometimes bunks that fold up and down.
Pop-out sleeping
Much like a pop-up, the sleeping areas pop out from the sides creating extra space and the canvas sides give you a view of a starry sky.
Functional Kitchen
There is enough space to prep and cook meals as well as wash up with the basic kitchen amenities.
Counter Space
The stovetop area is covered when not in use creating more prep space.
Towable
Expandable Trailers
Expandable RVs are a cross between a hard-sided Travel Trailer and a Pop-up camper. Parts of the RV can be expanded on the ends or on top of the RV to provide more room that is usually additional sleeping areas.
Sleeps up to 8 people
Light-weight, can be towed with a family car, minivan or SUV
Budget-friendly
Bathroom amenities
Open-air sleeping experience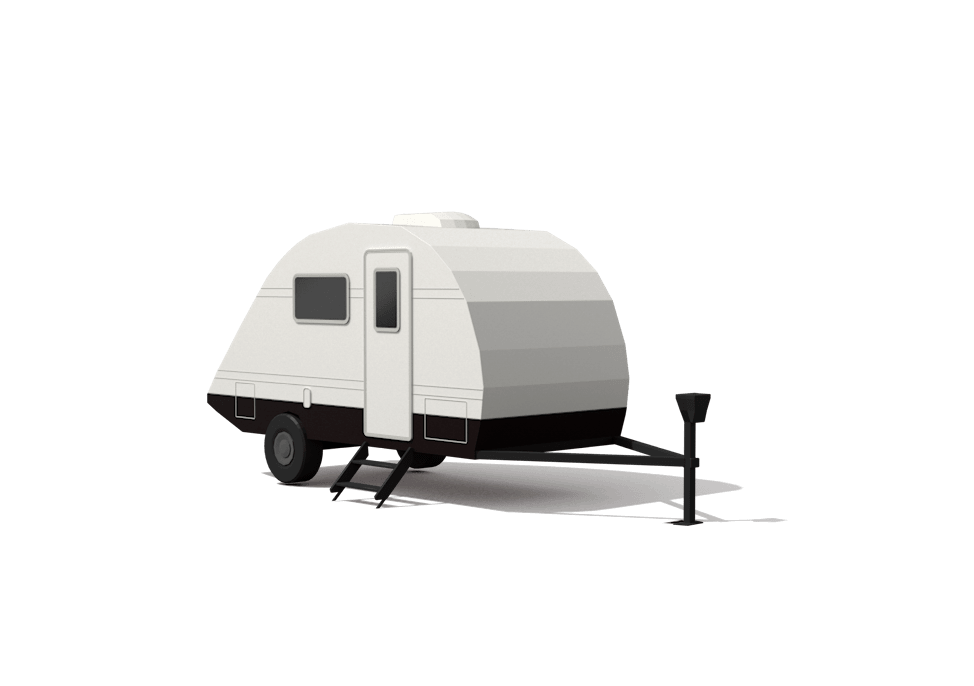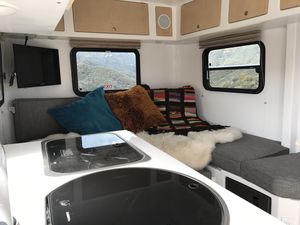 Lounge, Cook, Sleep
The bench seating teardrop trailers is often used for couch space, seating for meals, and converts to a bed for sleeping. Basic kitchens are standard in teardrops.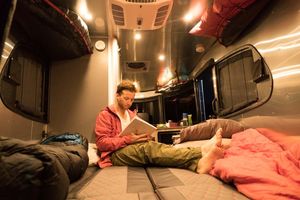 Roomy
Despite their exterior appearance, there is plenty of room to stretch out, cook, and sleep.
Towable
Teardrop Trailers
Teardrop Trailers
Sleeps 2-3 people
Light-weight, can be towed with a family car, minivan or SUV
Basic bathroom amenities
Basic kitchen amenities
Can be stored in a garage
Find the Right RV
Compare different RV types and find the perfect fit for your next #RealVacation.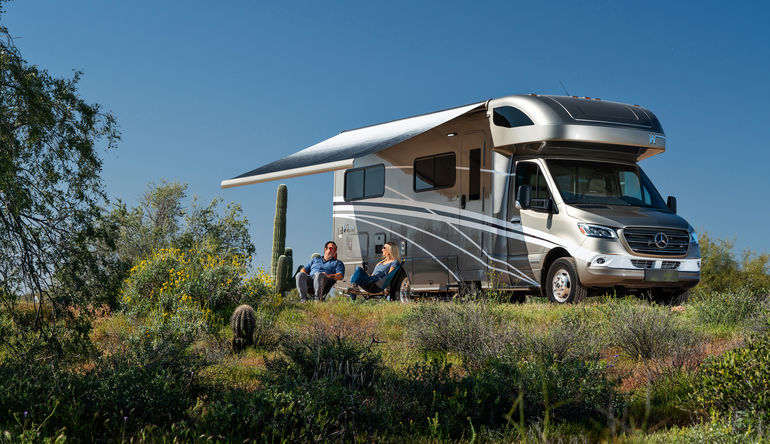 Keep Exploring
See where else you can travel in an RV and what you can do with your family and friends; the possibilities are endless! You may even discover that an RV can take you on adventures you never considered.
Get our newsletter!
Submit your email to get helpful tips and useful information from our partners.