Be Amazed
Your all-access ticket to a front-row view of our nation's majestic public lands and national parks
Experience the diversity of American Landscapes
Take in the view of the Great Smoky Mountains...stand at the precipice of the Grand Canyon… catch some spray from Old Faithful
Go where the road takes you
From your home state to the far reaches of the country, your RV is your home base for exploring and enjoying national parks
9 Unique Activities In National Parks
When I think of National Parks, I think of beautiful landscapes, historical sites, and epic hikes. But if you take a look around, you'll find that there are a ton of other activities, too. The more we explore, the more we find. Here are 9 unique activities you should check out.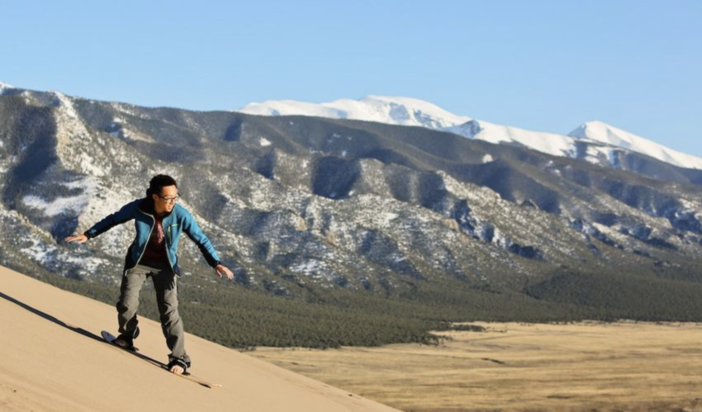 9 National Parks (Not One Of The Major 59) You Shouldn't Miss
Did you know that there are 423 national park areas out there? A lot of people have a bucket list item of visiting the 59 main national parks like Yellowstone, Great Smoky Mountains, and Yosemite, but ever since learning that there are so many more, we've decided to upgrade that bucket list item to visiting all 423.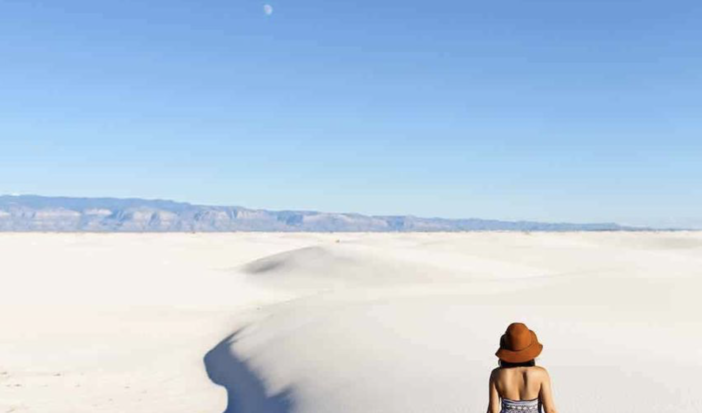 Live Adventurously
Brody Leven makes adventuring even more awesome by meeting up with friends in the mountains and desert traveling in his RV as basecamp. From mountain climbing and skiing, to rope swinging and biking, this adventure has something for everyone.
Tips for Visiting National Parks
Whether you choose to visit a park close to home or plan an epic cross-country road trip to hit several sites, these tips can help you make the most of your national park travels. From the tiny Hot Spring National Park (a mere 5550 acres) to the unbelievably massive Wrangell-St. Elias National Park and Preserve (13.2 million acres), our nation's 61 national parks are a wonder of splendor just waiting for you to explore. An RV trip is the perfect way to see these treasures.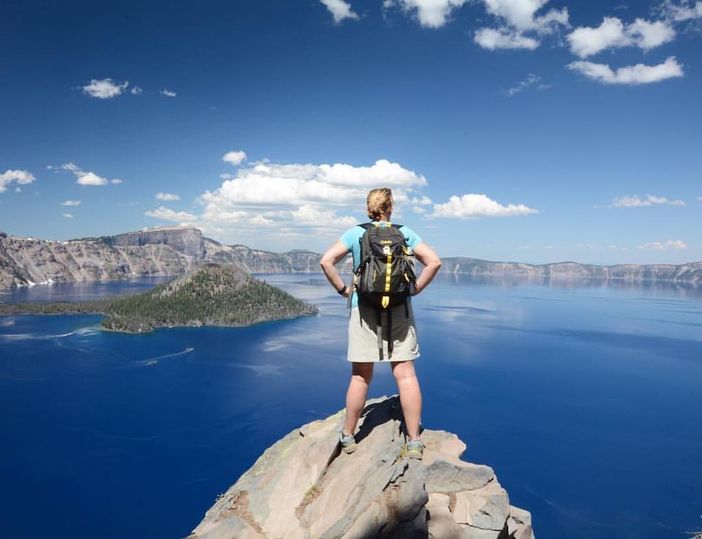 Hear from Real RVers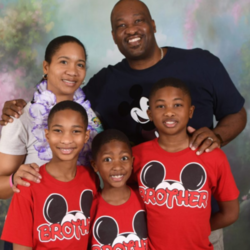 We can travel, enjoy each other, and enjoy the experience. That's what RVing is all about.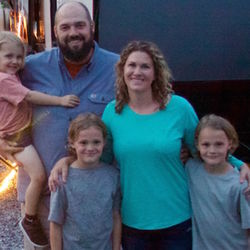 There's no better lesson to teach your kids: Never stop having adventures, never stop being curious, never stop exploring.
Everything you've ever learned about in a book at school, when you Go RVing, you get to see that.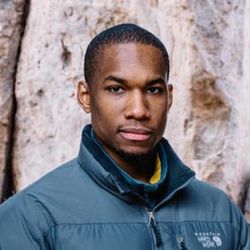 When I started rock climbing, I never imagined what I would find and the people I would meet. When you grow up in a city, you live in a bubble and you think that life is really only one way when there are so many different walks of life and different points of view. But you'll never know that unless you go see it for yourself.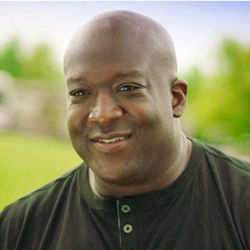 As a kid, I said that when I retired, I was going to buy an RV and travel the country. And then I finally realized, why do I need to wait until I'm older? How often do you get to live out your life dreams while you're still young?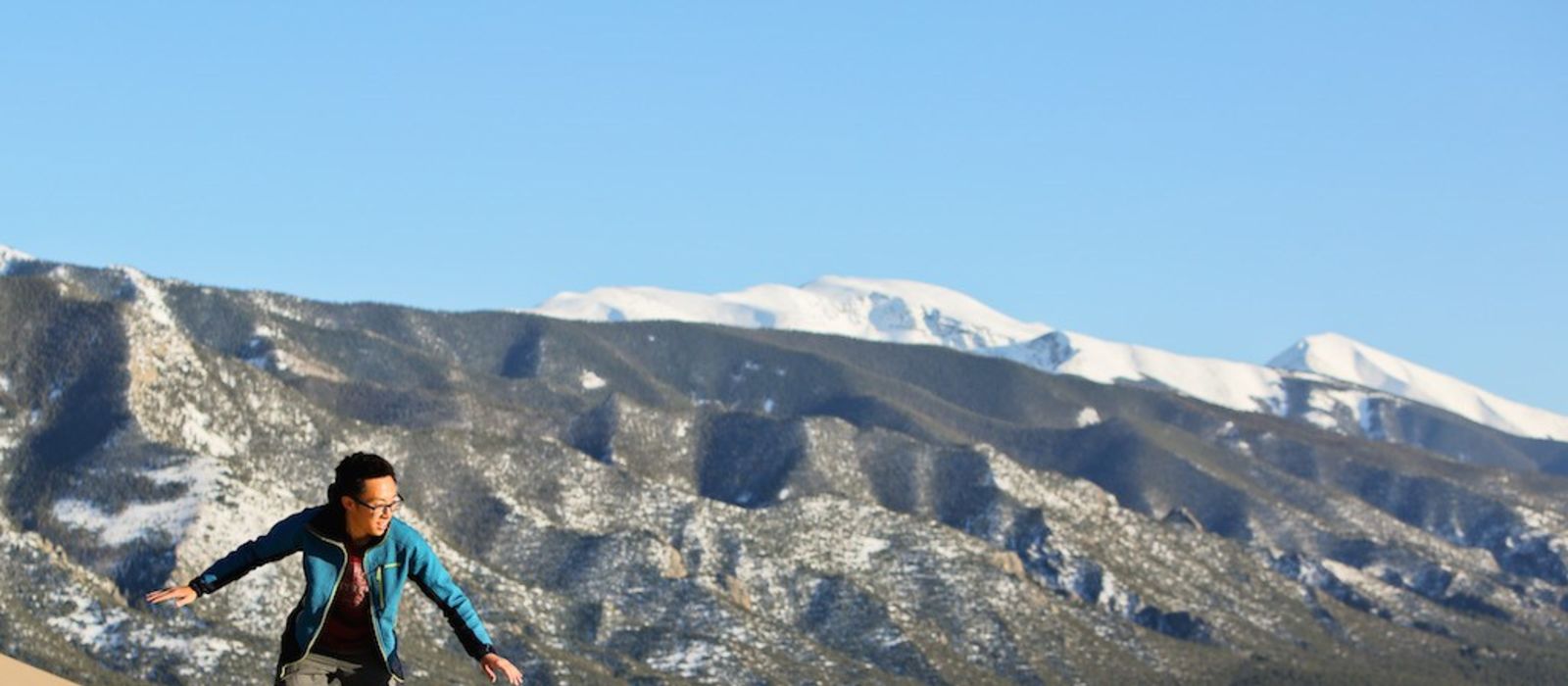 Trip Planning
9 Unique Activities In National Parks
When I think of National Parks, I think of beautiful landscapes, historical sites, and epic hikes. But if you take a look around, you'll find that there are a ton of other activities, too. The more we explore, the more we find. Here are 9 unique activities you should check out.
Read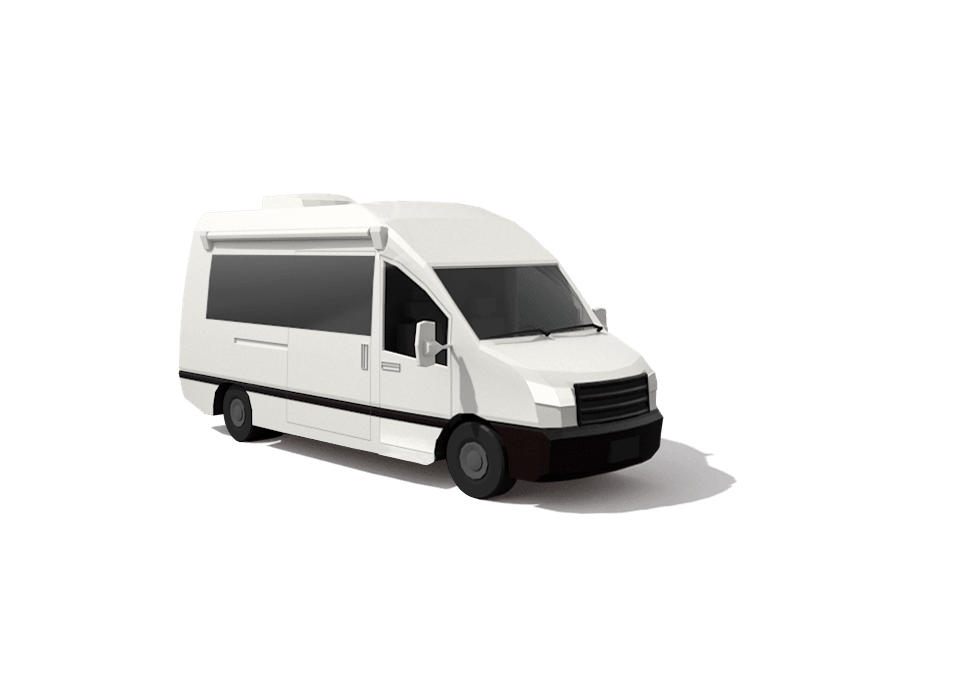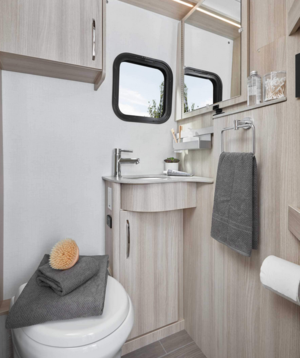 Full Bathroom
Space is used efficiently in class B RVs and many have full wet or dry baths.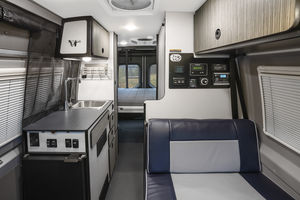 Beyond the Basics
Class Bs offer a kitchen, seating, bathroom and place to sleep.
Motorized
Class B Motorhomes
Class B motorhomes, also known as camper vans, feature all the conveniences of a furnished motor home but are compact enough to make driving one as easy as your regular van or SUV.
Sleeps 2 to 4 people
Easy Parking
Nimble & easy to drive
Simple Bathroom Facilities
Compact kitchen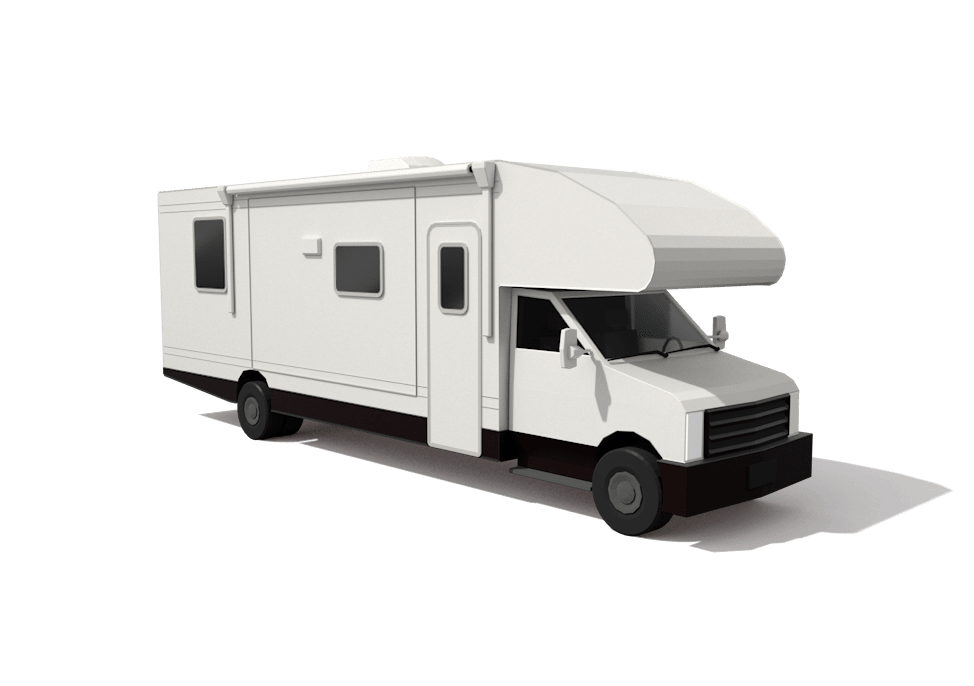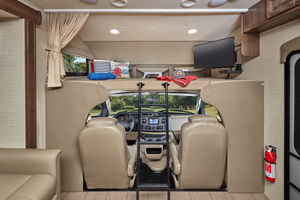 Cockpit and Bunk
Class Cs use the cabin space above the cockpit as a loft bed.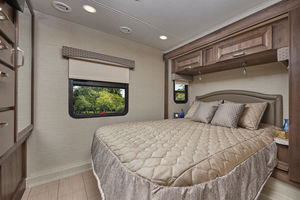 Private bedroom
Class Cs are large enough to include a separate bedroom with a king or queen size bed, closet space, and additional storage.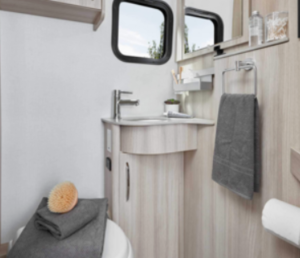 Full Bathroom
This type of RV is equipped with a full size dry bath with a toilet, sink, and shower or bath.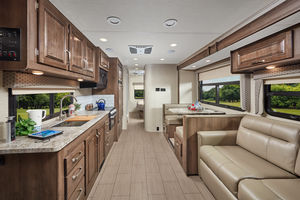 Living area
The living area can be made larger with slide-outs for a roomy living, dining and kitchen area.
Motorhome
Class C Motorhomes
Built on an automotive van frame with a wider body section attached to the original cab, class C motorhomes are easily recognizable by the over-the-cab portion that is often an optional sleeping area.
Sleeps up to 8 people
Can tow another vehicle for side trips
Loft for extra sleeping space
Full-sized kitchen and bathroom
Storage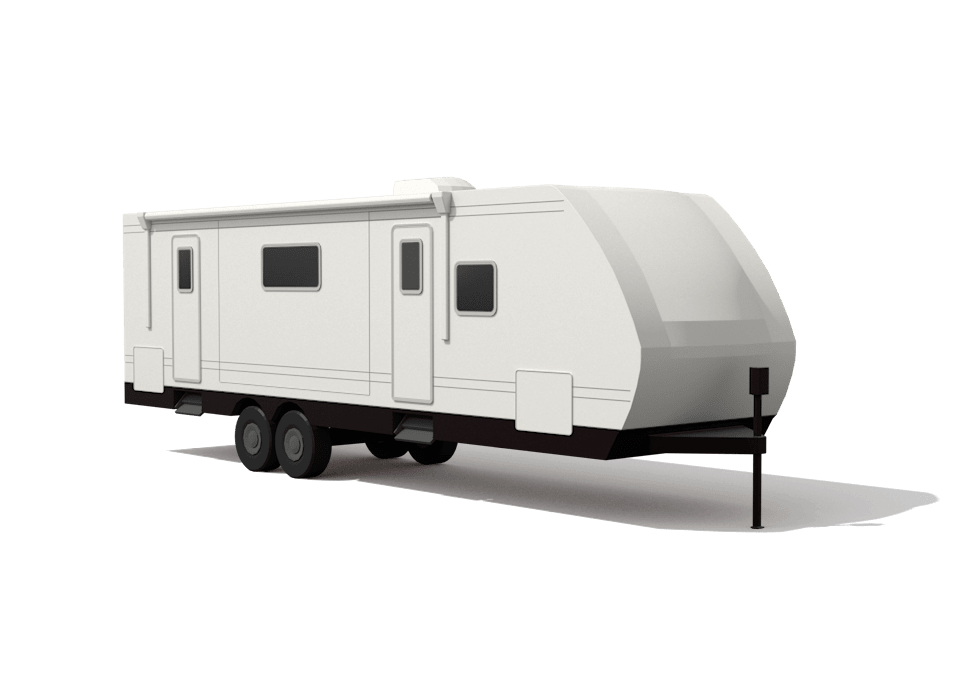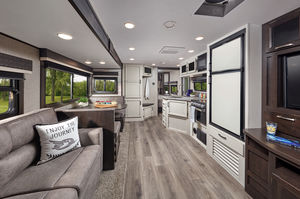 Spacious Living
Travel Trailers often have large living room areas and dedicated dining and kitchen space with full size appliances and large windows for lots of natural lighting.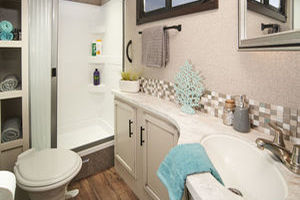 Large Bathroom
Travel trailers are large enough to offer extra storage cabinets and full size showers and bathtubs.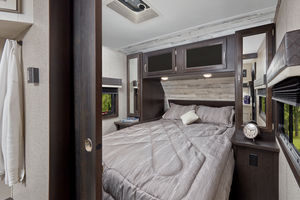 Separate Bedroom
Travel Trailers are large enough to offer a private bedroom, sometimes with king size beds, and additional closet and cabinet space.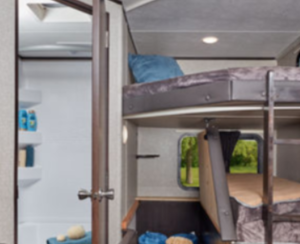 Bunk beds
In addition to couches and dinettes that convert to beds, some travel trailers have full sized bunk beds with additional storage space.
Travel Trailers are the most popular type of RV because they come in all shapes and sizes and can accommodate solo travelers all the way up to large families.
Sleeps up to 10 people
Extra storage
Full-sized bathroom and toilet
Large living space & separate bedroom
Large Entertainment Systems
Open-air Sides
The canvas-sided sleeping areas in pop-ups allow fresh air to breeze through the RV so the user can feel like they are sleeping outdoors without sleeping on the ground.
Transforming Furniture
Tables and seating can be folded up and down for multiple uses such as eating, sitting, or sleeping.
Roomy interior
With sides that pop out, there is plenty of space for two sleeping areas and a full dining area within the pop-up.
Pop-up campers are designed for the RVer that wants to feel closer to nature and connected to the outdoors in a way that feels as though you are sleeping outside in the fresh air. Pop-ups offer plenty of room at the campground but are folded down to a more compact size for easy storage and travel.
Sleeps up to 8 people
Budget-friendly
Easy to store
Basic bathroom amenities
Open-air sleeping experience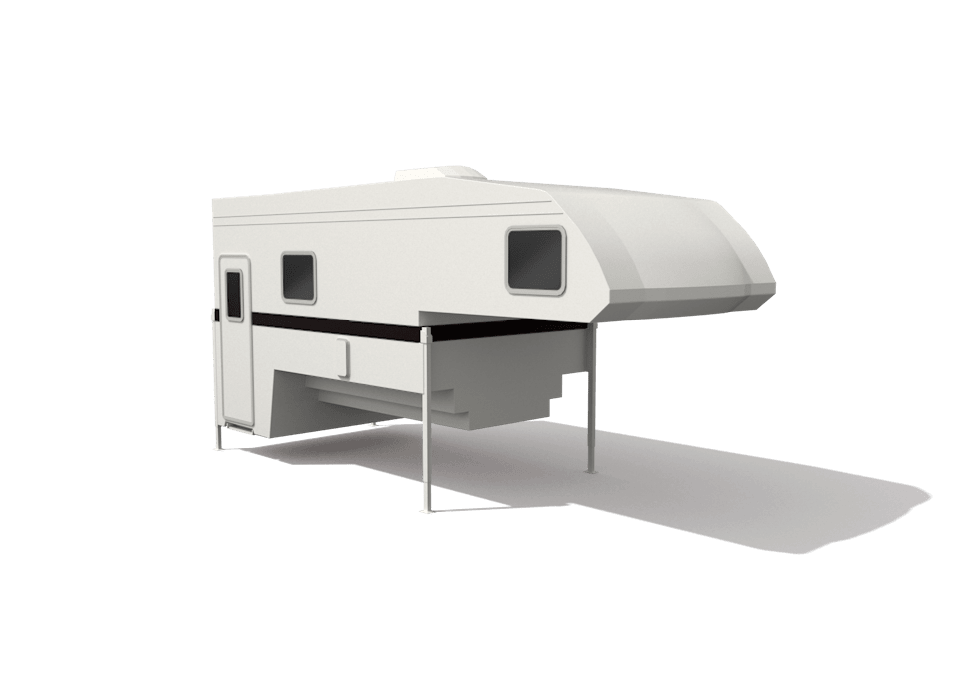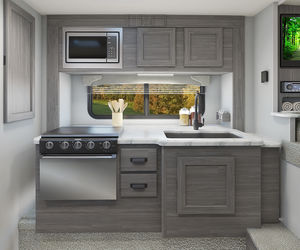 Cook
Truck campers often feature an efficient kitchen complete with an oven, stove, microwave, refrigerator, and sink.
Bathe Comfortably
Truck campers include full wet or dry baths and some even have a bathtub!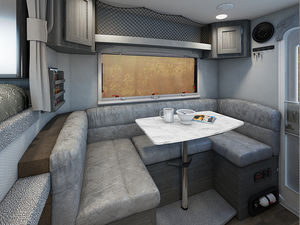 Dining
Truck campers often offer comfortable, dedicated dining areas.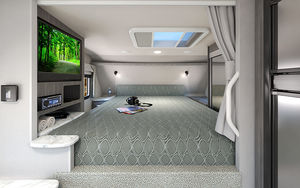 Comfy Bed
The dedicated bedroom area often boasts a queen size bed and entertainment system.
Truck Campers are portable units designed to be loaded onto, or affixed to, the bed or chassis of a pickup truck. This type of RV is an easy and economical option for pick up truck owners.
Sleeps 2-6 people
Nimble and easy to drive
Easy to Park
Entertainment Systems
Simple Bathroom Facilities
Find the Right RV
Compare different RV types and find the perfect fit for your next #RealVacation.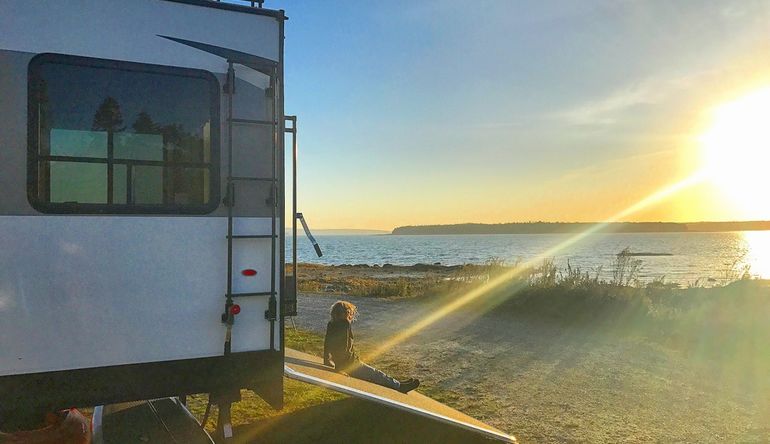 Keep Exploring
Start planning your next adventure
Get our newsletter!
Submit your email to get helpful tips and useful information from our partners.