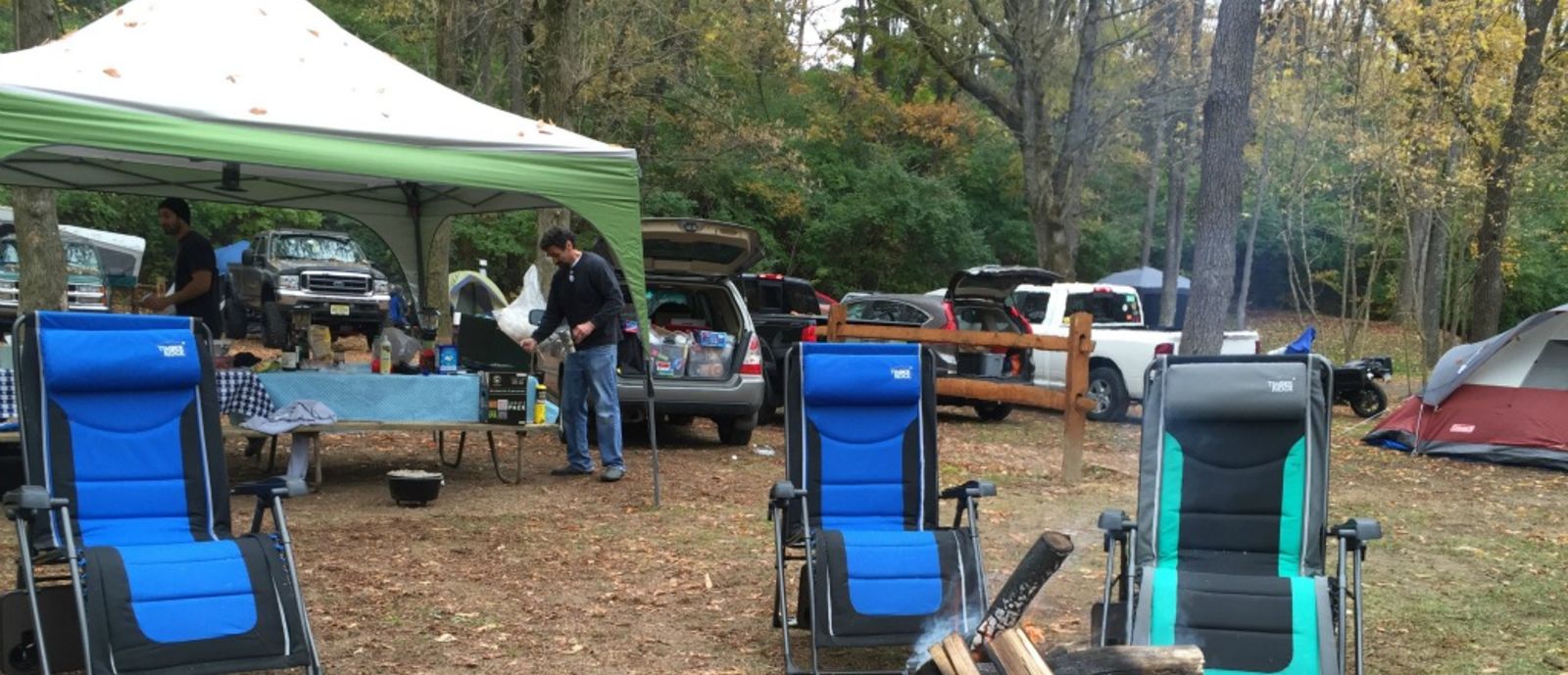 Expert Advice
Girl Camper: Going Places, Doing Things
It is that sad time of year when the Girl Campers are packing up their treasured homes on wheels and battening down the hatches for the winter. Rather than be sad about this I thought it would be a good time to review the Girl Camping world so you can use this time to plan for next season's outings.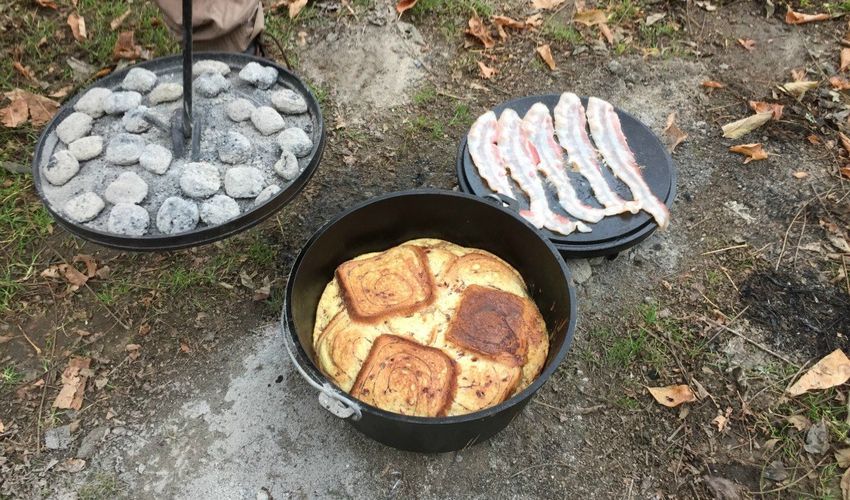 For those still hoping to get in on this fun, there are even more ways to join. Many new groups crop up all the time. I can't even begin to pick a favorite because that would be like having a favorite child, but I can tell you where to look for them. You can search Facebook under titles like, Girl Camper, Glampers, Glamping, Sisters on the Fly and you will see many groups pop up. Join them all and over the winter months ask questions, participate in the community and find out what is happening around your neck of the woods. There is great information being shared on trailers and tow vehicles as well as upcoming events that are planned months in advance. Now is the time to plan a trip for next season.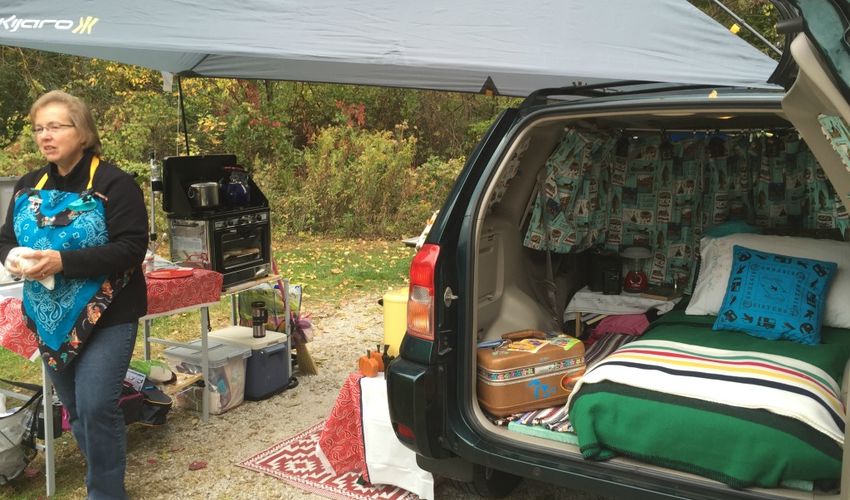 Another way to enter the girl camping world is to join Meet-Up groups that focus on outdoor activities. There are many camping and outdoor groups and it doesn't have to be a girls only group to learn. Most people who enjoy the outdoors know what is happening in their area. Joining a hiking or kayaking group will put you in the company of people who are doing the things that you aspire to do. It's always a good thing to meet like-minded people who can guide you in the process of achieving your goals. These groups are plentiful and usually free. You get the added benefit of beating the winter blues by getting outside! Social exercise, it's a thing!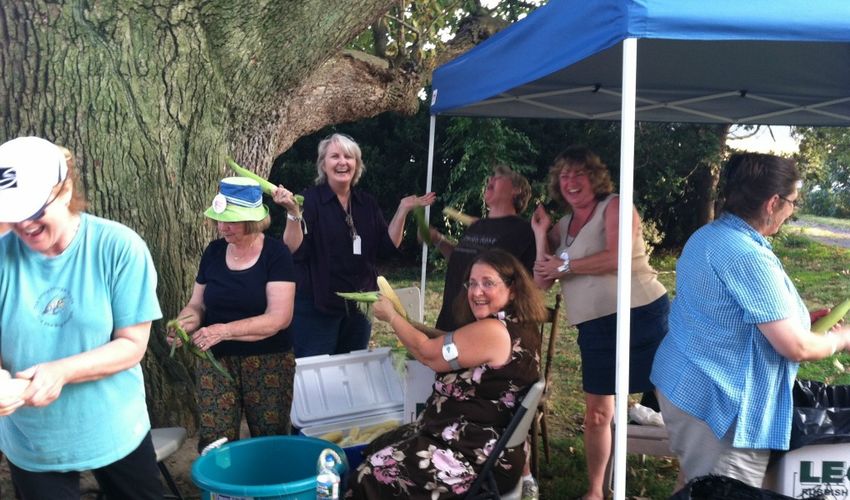 One of my favorite winter pastimes is taking classes. Many outdoor outfitter stores offer classes on a wide range of subjects from concealed carry weapons to rock climbing to appropriate gear seminars. It is a great way to get your feet wet in a subject that interests you and to meet people with similar interests. It is also a good way to begin accumulating good equipment over time. Once you know what you will need to begin camping, you can make your first purchase and then collect other needed items as your budget allows. Participating in these classes allows you to learn from those in the know and get recommendations from a reliable source.
If you feel a budget constraint in joining the girl campers, use the winter to purge your home of things that you are not using and make those items work for you in another way. One girl camper friend of mine wanted a custom made awning for her trailer and there was no way she could squeeze the dollars needed out of her family budget.  She solved the problem by digging deep in her closet and posting her old shoes, pocketbooks and clothes on a local yard sale app. It took her less than two months to get the money she needed for her awning.  She was so excited that she started rummaging through the boxes in her basement and selling off those unwanted items too. It is true that one man's junk is another man's treasure. Winter is a good time to search sites like Craigslist and local yard sale apps for used equipment. If you don't see what you want, place an ad for it. I found a bunch of old slides but needed a slide projector. A Craigslist search turned up nothing so I placed an ad looking for an inexpensive slide projector. I got about ten replies and had my choice of projectors. Make an equipment "want" list and get busy collecting things for camping next spring.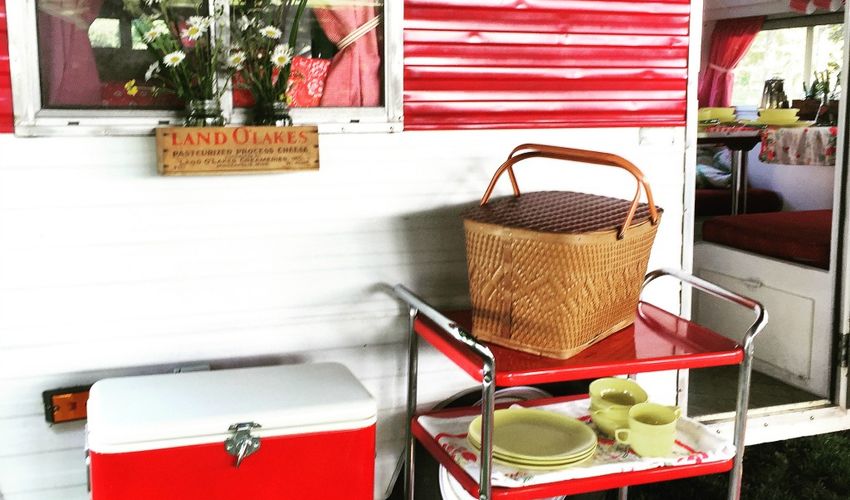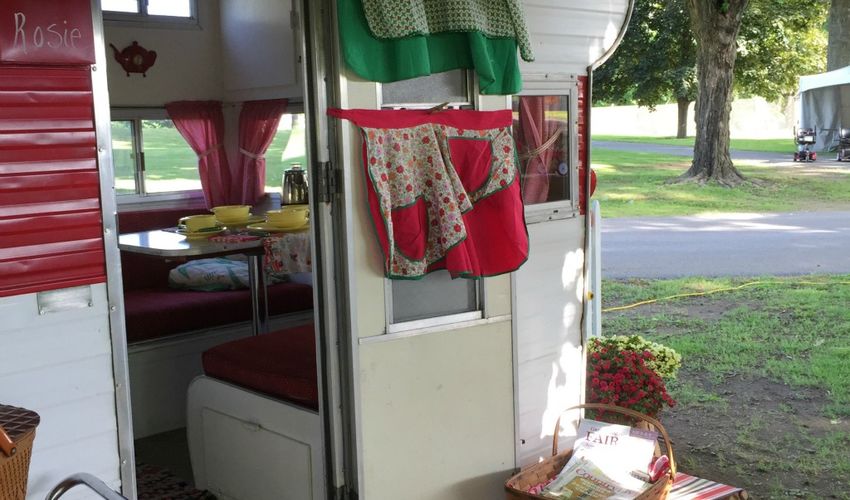 A good way to stay in the loop is to use all the social media outlets on camping and the outdoor life. I follow National Park Geek on Instagram. The pictures are curated from travelers all over and I love the little stories that come with them. I get to look at the National Parks that I haven't been to and experience them through the lens of a fellow traveler. Join Instagram and see where people are going and what they're doing when they get there. Start making a mental list of places you want to visit. You can also follow the brave hearted full timers like Dawn Wilson featured on my blog here last time around. Dawn is on a mission that is not ending with this season. What will she be finding, photographing and bringing to us all winter? I can't wait to see.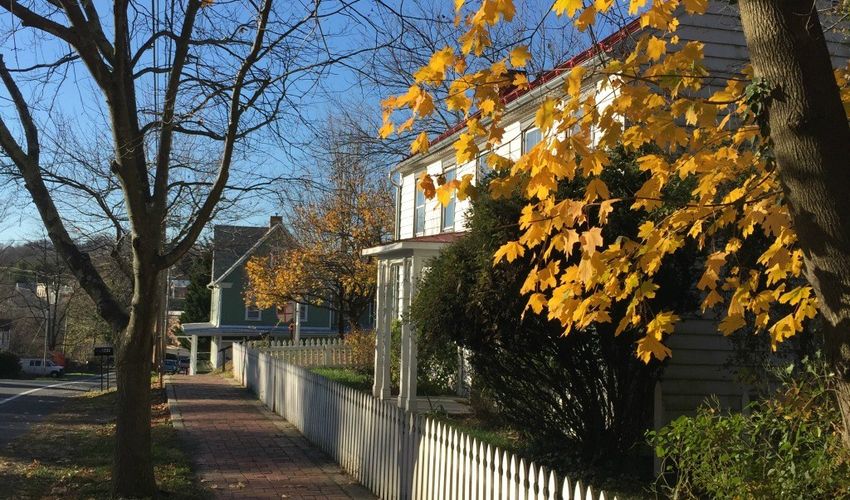 Get into the podcast world. I listen to RV Family Travel Atlas every Friday morning while I catch up on housework. It is my personal favorite. There are so many great RV travel podcasts out there though and Girl Camper is joining the podcast fun. My podcast is now on iTtunes, Stitcher and Girlcamper.com. You can find it by searching Girl Camper.  I will be bringing you some great interviews over the winter including with Mollie Hansen from Airstream, Mike Harlan from Haydocy Airstream, and John Slaughter, Superintendent of National Parks in South Carolina. Podcasts are old fashioned radio in a newfangled way. They are free and you can download them for your morning commute, long drives over the river and through the woods, or just to listen to while you iron that basket of shirts that's been there for a month of Sundays, and dream about that next great road trip.